WORLD
From China's Longfor's shares tumbling to Heidi Klum's best impression of a worm – Here's your November 2 news briefing
From China's Longfor's shares tumbling to Heidi Klum's best impression of a worm – Here's your November 2 news briefing
To start off, we're looking into:
Chinese developer Longfor's shares plunge
For a while now, China's housing market has been struggling. Starting with Evergrande, developers low on cash began defaulting on loans and failing to finish projects. Then, some homeowners stopped paying their mortgages on unfinished homes, making things even worse. Because of slumping new-home sales, defaults, market sell-offs and property-related sector bonds having the worst monthly losses, investors' confidence in the property market has been shattered. The bubble has burst.
Then, last Friday, Longfor's founder and chairwoman, Wu Yajun, quit her own company. The news triggered a big sell-off on Monday, sending the company's stocks tumbling. Even though it paid off a debt early and Wu's family bought a ton of shares to shore up confidence – the Hang Seng Mainland Properties Index fell 6.5% the day the news broke, and Longfor's shares closed down almost 24%.
Hong Kong seeks a comeback
After almost three years of isolation from the world with strict COVID measures, sweeping social unrest and an exodus of companies and residents, Hong Kong has been hoping to make a comeback as an international finance hub by hosting a three-day banking summit for over 200 global finance leaders. The city is facing a talent crunch and the shift of business to other countries like Singapore after Hong Kong's delay in reopening, and the mainland's political tensions and zero-COVID stance. Many Wall Street CEOs are among the attendees, including Goldman Sachs's David Solomon, Morgan Stanley's James Gorman, HSBC's Noel Quinn and Standard Chartered's Bill Winters.
Now, at least five top executives are dropping out of the summit, including Blackstone President Jonathan Gray and Citigroup CEO Jane Fraser, who both got COVID. The number of execs pulling out is increasing, and a worsening tropical storm isn't making the situation any better.
The DRC and Rwanda clash
The Democratic Republic of the Congo (DRC) has a problem with M23 rebels in its eastern provinces. Formed in 2012 by Congolese army deserters, these rebels used to make up another armed group called the National Congress for the Defense of the People (CNDP), which Rwanda had supported. After the CNDP seized Kiwanja in 2008, it executed dozens of civilians. The M23 resurged in late 2021 after years of dormancy, accusing the DRC of falling back on promises it made in a peace agreement, including integrating the group's fighters into the Congolese army. The DRC has accused Rwanda of backing various rebel groups over the past decade.
On Saturday, the M23 seized the town of Kiwanja in eastern Congo. Then, on Sunday, the DRC's government told Rwanda's ambassador, Vincent Karega, to get out within 48 hours. Congolese say Rwanda is backing M23, but Rwanda denies this. In response, Rwanda accused the DRC of escalating tensions between them both. And now, anti-Rwandan protests have attracted thousands in the DRC's city of Goma.
To end, we'll look into:
Your brain on video games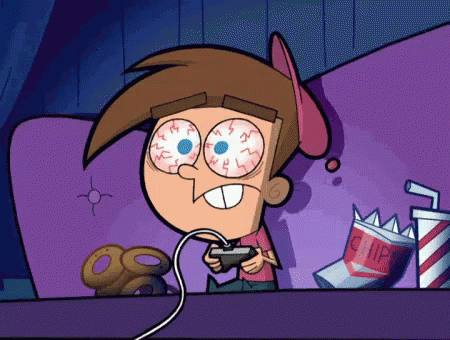 Video games have become a central piece of media culture. Adults and children alike pore over them for hours for a little virtual fun. But we now know that digital media can affect our brains in interesting and sometimes harmful ways.
Some parents consider video games addictive and say they lead to social isolation or violent behavior. According to Pew Research Center, 62% of respondent parents believe that video games don't affect their kids; 13% of them think gaming has a negative impact; 19% claim that it has a positive impact; and 5% see video games as having a positive and negative influence, depending on the game. So, are video games that bad for you?
Now, we have some new evidence suggesting that video games can actually have mental benefits.
For kids, gaming could boost brain function. According to a new study from the University of Vermont, children who regularly play video games outperform those who don't in tasks involving impulse control and memory. With more than 2,000 child participants, researchers in the university's psychiatry department tested children who game at least 21 hours a week and those who don't play at all.
Bader Chaarani, the lead author of the study, explained, "Children who play three hours or more of video gaming per day outperform kids who never played any type of video games in terms of impulse control and working memory. In addition to this better performance, we are seeing brain activation changes in key areas of the brain involved in vision, attention and memory processing."
Adults, too, may benefit from playing. Daphne Bavelier and C. Shawn Green, who helped kick off video game research in the 90s, published an article in 2016's issue of Scientific American saying, "Individuals who regularly play action games demonstrate improved ability to focus on visual details, useful for reading fine print in a legal document or on a prescription bottle. They also display heightened sensitivity to visual contrast, important when driving in thick fog … The multitasking required to switch back and forth between reading a menu and holding a conversation with a dinner partner also comes more easily."
So, go ahead, game away.
In other news …
📈Stocks: MSCI's global gauge of stocks stayed flat at 2546.40, at the time of writing.
📰Some specifics:
Dow Jones is down 0.24% to 32,653.20.
Nasdaq Composite is down 0.89% to 10,890.85.
S&P 500 is down 0.41% to 3,856.10.
Hang Seng Index is up 5.23% to 15,455.27.
🧠Some quick factors to bear in mind:
In the US, the number of job openings rose unexpectedly in September, suggesting the demand for labor remains strong despite the Fed's efforts to cool the market. Investors are looking mainly toward Wednesday's potential 75-basis-point rate hike.
President Biden said he might impose higher taxes on oil companies that record "windfall" profits without reinvesting in production. Experts say that the decision could hurt US energy production and deter companies from increasing supply and keeping prices down.
Asian shares strengthened, and European shares opened higher on Tuesday as investor focus shifted to pending decisions this week. Markets will most likely be on edge until the Fed announces its latest interest rate decision on Wednesday and the Bank of England meeting on Thursday.
Hong Kong and China stocks jumped after rumors and optimism circulated on social media that it was planning a reopening from strict COVID curbs in March. This helped boost a sharp rebound from a savage big sell-off. The Hang Seng Index jumped more than 5%, while the Hang Seng Tech Index gained nearly 8%.
👄Some comments and chatter:
"As we have not yet reached the peak for Fed rate hikes, it's highly unlikely that we've already seen the bottom of this bear market, especially given the history of Fed rate hikes peaking before the market troughs," said Seema Shah, chief global strategist at Principal Asset Management.
"While that's positive I would caution people. To us that just means that the recession is a little less deep than it may otherwise have been, but we do think that a recession is coming in Europe," said Norman Villamin, chief investment officer of Wealth Management at UBP.
"The feeling is maybe the Fed will tone down the magnitude of hikes, but certainly the message will be the job is not yet done, inflation remains well entrenched," said Rodrigo Catril, a currency strategist at National Australia Bank, to Reuters.
🛢Oil: Oil prices rose on Tuesday as the world is optimistic about China reopening from its strict COVID curbs. US crude rose 2.1% to US$88.37, and Brent rose 2% to US$94.65 per barrel.
👛Bitcoin: Bitcoin was down 0.19% to US$20,453.90 at the time of writing.
🌉Bridge collapse search continues: After an Indian footbridge collapse over the weekend, the search for casualties continues. On Tuesday, the death toll rose to 135. But authorities are saying that almost everyone missing is now accounted for. PM Modi has said he'll launch an inquiry into what happened.
📄Norway prepares for war: Norway is putting its military on a raised level of alert in response to the war in Ukraine. It's shifting more people to operational duties and strengthening its rapid mobilization force. On top of that, the country plans to bring its new fleet of submarine-hunting aircraft into regular operation faster than initially planned.
📩Israel's election: Israelis are going to the polls for the fifth time in less than four years to vote for prime minister. Former far-right PM Benjamin Netanyahu is running again. Surveys suggest that Israel's public is split, with neither the pro- nor anti-Netanyahu camps predicted to win a majority in the Knesset.
🚚Brazil election: After Lula's election win in Brazil, opponent Bolsonaro has yet to comment on the results. But, his supporters have begun blocking the roads across the country. Some are concerned that Bolsonaro may complicate the transition to the new administration. Hmm … where have we seen this before?
🤝China and Vietnam allyship: Vietnam's Communist Party leader Nguyen Phu Trong is visiting China and met with Xi on Monday, who said that both countries and parties should "never let anyone interfere" with their progress. This message comes during a time of tension between China and the West, especially with the US over Taiwan, the Ukraine conflict, trade and other issues.
⚡Poland and South Korea go nuclear: On Monday, South Korea and Poland signed outline agreements for developing nuclear power in Poland. Currently, Poland is working on phasing out coal dependence to lower its carbon emissions, and South Korea wants to revive its nuclear industry. The plant will be in Patnow, which is in central Poland.
🌀Hong Kong storm: Tropical Storm Nalgae is making its way across the South China Sea. On Wednesday, Hong Kong officials are considering issuing the third-highest warning, which would close financial markets, schools and businesses. However, they have confirmed the global banking summit will go on as planned.
💰Biden threatens windfall tax: US President Biden accused oil companies of "war profiteering" over high oil prices. He's considering imposing a windfall tax if they don't boost domestic oil production. He wants them to invest in lowering costs for American consumers.
🐤Musk dissolves the Twitter board: As the new owner of Twitter, Elon Musk dissolved its board of directors, giving himself a lot more direct control over the platform.
🤑Lottery winner keeps it on the down low: A man in China won a US$30 million lottery jackpot – but he's not telling his wife or kid. He said he's worried they might start slacking off if they found out, and he picked up his winnings in a full costume to hide his identity. Yikes.
🚀China's space station: The final module needed to complete China's Tiangong space station has docked with the main structure up in orbit. The module is called Mengtian, which means "heavenly dream" and was launched from the island of Hainan on Monday.
🌈Rainbow Tokyo: Japan has begun issuing same-sex partnership certificates in the Tokyo metro area, allowing gay couples some marriage recognition for the first time – although it still isn't entirely equal. But, some are hoping this is a step in the right direction for more equality in the country, which is the only one in the G7 that doesn't recognize same-sex unions.
🐛Would you still love me if I was a worm?: Every year, legendary supermodel Heidi Klum hosts an iconic Halloween party. For COVID reasons, she hasn't been able to have her party for the past two years, but this Halloween, she was able to throw the bash again! And she dressed up as … a disturbingly realistic worm.
Written and put together by Joey Fung, Vanessa Wolosz, and Christine Dulion