WORLD
From Trump's Twitter account to our nuclear future – Here's your November 22 news briefing
To start off, we're looking into: Trump's back on Twitter? – After Elon Musk bought Twitter for US$44 billion, he immediately started to reshape it.
To start off, we're looking into:
Trump's back on Twitter?
After Elon Musk bought Twitter for US$44 billion, he immediately started to reshape it. This also includes unbanning some high-profile users that had been kicked off, such as former US President Donald Trump. Twitter banned Trump permanently after his supporters stormed the Capitol building in Washington in 2021, saying the ban was "due to the risk of further incitement of violence."
Over the weekend, Musk started a Twitter poll asking followers to vote on bringing back Trump's account. The poll ended with over 15 million votes and over 50% voting to bring Trump back. With the former president officially making another run for the White House in 2024, a comeback on Twitter could allow him to turbocharge his message. But, Trump said on Saturday that he'd stick to his own platform, Truth Social, instead of coming back to Twitter because he sees "a lot of problems at Twitter."
Wall Street turns bullish on China's outlook
China, the world's second-largest economy, has been facing a series of headwinds since the pandemic's start as it pursues its zero-COVID and common prosperity goals. For example, strict movement curbs have sent foreign investors away from the country, which weighed heavily on the economy. Outflows on mainland stocks and bonds are on track to exceed $100 billion this year.
But now, Wall Street big boys, including Morgan Stanley and Bank of America, are turning bullish on Chinese assets. So, where did the new-found optimism come from? It's all thanks to Beijing's recent policy shifts, including a rescue plan to ease the real estate crisis and moves to calm tensions with the West. Also, China's central bank issued new rules on Friday to expand currency hedging channels and make the bond market more attractive to foreign investors.
FIFA's yellow card threat
Before the World Cup, the captains of seven European teams (England, Germany, Denmark, Switzerland, Wales, Belgium and the Netherlands) were planning to wear OneLove armbands on the field in Qatar, where homosexuality is illegal. These armbands show support for the LGBTQ+ community.
But, just before the start of matches, FIFA told players that they couldn't wear these armbands. If they do, FIFA has threatened to give them yellow cards, a type of warning in football. An accumulation of yellow cards could result in the player being suspended from the match. Under FIFA rules, players can only wear what's already been authorized by the organization as their team's uniform. On Monday, the seven teams jointly announced that they would be asking players not to wear the armbands. FIFA has since come out today with approved "No Discrimination" armbands as an alternative option.
To end, we'll look into:
What is our nuclear future?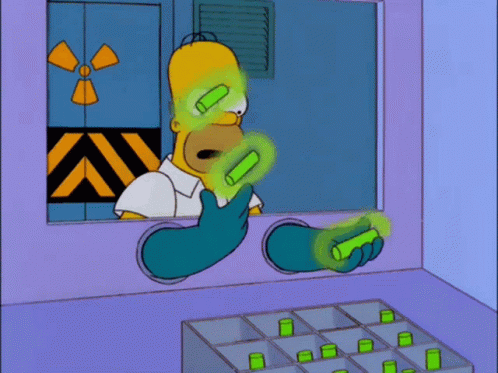 With all of the news coming out of the war in Ukraine surrounding nuclear weapons – plus threats to the occupied Zaporizhzhia nuclear power plant, complications with the Iran nuclear deal, North Korea making nuclear threats and a global focus on alternative, green energy sources – the concept of nuclear tools is making a total comeback in 2022.

Right now, countries that definitely have nuclear weapons include the US, Russia, the UK, France and China. But India, Pakistan, Israel and North Korea also probably have them, although we aren't exactly sure how many. But, most nuclear nations recognized by the Treaty on the Non-Proliferation of Nuclear Weapons (France, Russia, the UK and the US) have started getting rid of some of their weapons.

According to researchers Keir A. Lieber and Daryl G. Press, recent changes in technology – like better sensors, better data processing and new weapons – are bringing on a whole wave of nuclear vulnerability. James Acton, a co-director of the Nuclear Policy Program and the Carnegie Endowment for International Peace, said: "I'm leery of big concepts of rethinking deterrence or trying to escape deterrence. I think it is just a feature of life, but neither is it an entirely safe thing. The big issue is how we reduce the likelihood of nuclear use." Currently, there is a nuclear ban treaty going around that 55 countries have ratified.

Now, let's talk about nuclear power. Nuclear energy is an alternative to fossil fuels. But it's not as widely used as, say, solar energy. According to a study done by MIT, it's limited by "high relative costs; perceived adverse safety, environmental, and health effects; potential security risks stemming from proliferation; and unresolved challenges in long-term management of nuclear wastes."

Clearly, this is not a short-term solution. But, as more and more countries look to go green, nuclear power is definitely part of the conversation. Scientists and environmentalists alike are cautious, though. In China alone, nuclear output increased by 6% in 2020, and 17 new reactors are being built, according to the World Nuclear Association. But, the best power grid is one that relies on a mix of different sources, especially when it comes to green energy.
In other news ...
📉Stocks: MSCI's global gauge of stocks is is down 0.69% to 2640.44 at the time of writing.
📰Some specifics:
Dow Jones is down 0.13% to 33,700.28.
Nasdaq Composite is down 1.09% to 11,024.51.
S&P 500 is down 0.39% to 3,949.94
Hang Seng Index is down 1.87% to 17,655.91.
🧠Some quick factors to bear in mind:
In the US, stocks fell on Monday to start a short trading week due to the Thanksgiving holiday, when markets will be closed. Friday will be a shortened trading day.
Investors are concerned about the economic fallout from the intensifying COVID situation in China, sending energy stocks down alongside lower oil prices.
Disney stocks jumped 6.3% after the company announced its former CEO, Bob Iger, would return to replace replacing current CEO, Bob Chapek.
On Monday, Cleveland Fed President Loretta Mester said that rate hikes would continue, but they may be smaller. The market awaits more information about the Fed's path ahead when St. Louis Fed President James Bullard speaks Tuesday.
In China, markets slipped on Monday as the country saw its first COVID-related deaths in almost six months, exacerbating worries about the global economic outlook over COVID flareups in China.
Hong Kong's Hang Seng index fell 1.9%, while China's CSI 300 edged lower by 0.9%.
👄Some comments and chatter:
"With oil, there's always the supply and demand picture and right now the market is looking for some insight on the demand side," said Cliff Hodge, chief investment officer at Cornerstone Wealth in Charlotte, North Carolina.
"All eyes are on China today and their COVID Zero policy. Traders are worried that China could expand their restrictions which could slowdown growth and threaten higher inflation," said John Doyle, vice president of dealing and trading at Monex USA.
🛢Oil: Oil prices touched the lowest level since early January on Monday as Saudi Arabia and other OPEC members spoke on a potential output increase, but oil regained some losses when it was rejected. US crude futures settled at US$79.73, and Brent futures settled at US$87.45 per barrel.
👛Bitcoin: At the time of writing, Bitcoin is down 2.64% to US$15,822.70.
😢Earthquake in Indonesia: On Monday, a 5.6-magnitude earthquake hit Indonesia in the West Java region, causing the deaths of at least 162 people and injuring hundreds.

👮‍♂️Israel and Palestine clash: Over the weekend, a riot by Jewish pilgrims in the West Bank city of Hebron has attracted widespread condemnation, including from the UN. Israeli Defense Minister Benny Gantz condemned the attacks and said the people responsible would be held accountable. Palestinian leaders are warning that the incoming right-wing government in Israel could endanger stability in the West Bank.

📊China COVID deaths: China reported three COVID deaths in Beijing this past weekend, its first COVID fatalities in six months. Cases are rising to last April's highs, with the National Health Commission recording 26,824 infections across the country over the past 24 hours on Sunday.

💣Iran to help Russia with drones: Iran has made a deal to produce hundreds of unmanned weaponized drones in Russia. Production will probably begin in a few months.

⚽Iran refuses to sing anthem: Iranian players refused to sing the national anthem before their World Cup match against England in solidarity with the ongoing protests in their country. Other fans were heard booing the anthem in the stands.

❓Malaysia election: For the first time in history, Malaysia is facing a hung parliament; its general election saw both major parties without a majority and unable to really form a government. Now, Malaysia's king has given party leaders another 24 hours to pick an alliance and a prime minister.

🤝US and China defense secretaries may meet: US and Chinese defense chiefs might meet soon. US Defense Secretary Austin invited the discussion at an upcoming gathering of defense chiefs in Cambodia. This would be their first meeting since China paused talks after US Speaker Pelosi visited Taiwan. This could be a sign of a more stable relationship between the two countries.

😷Hong Kong leader tests positive: Hong Kong's chief executive, John Lee, tested positive for COVID after coming home from the APEC summit in Bangkok, where he met China's President Xi and other global leaders.

📄Japan cabinet member resigns: Japan's internal affairs minister, Minoru Terada, resigned on Sunday, the third cabinet member to leave in the past month. This is another blow to PM Kishida's government after the assassination of former PM Shinzo Abe.

🐭Bob Iger is back:  Bob Iger, the last CEO of The Walt Disney Company, is coming back to run it. Current CEO Bob Chapek, who replaced Iger in 2020, will be stepping down ASAP.

📩NZ voting age: New Zealand's Supreme Court ruled that the country's voting age of 18 is discriminatory against young people. The case was brought to them by the group Make It 16, which wants the voting age lowered to include 16 and 17-year-olds because they are affected by a lot of policies, like those related to climate change. Now Parliament will have to decide on where to go from here.

💉COVID vaccine breakthrough: Researchers at the National Institutes of Health in Maryland may have found a new approach to vaccine design that could help with long-term, more effective COVID vaccinations. As a bonus, it also might work on other coronaviruses, not just the virus that causes COVID.

🎤Swifty sweep at AMAs: Taylor Swift made history on Sunday at the American Music Awards, becoming the first artist to get 40 wins. Who are the two winners after her? Michael Jackson and Whitney Houston. Wowzers.
Written and put together by Joey Fung, Vanessa Wolosz, and Christine Dulion