Business
From a crypto superman to your brain being wired to boogie – Here's your November 24 news briefing
To start off, we're looking into: Is Binance CEO Zhao a crypto superman? – Since the collapse of FTX CEO Sam Bankman-Fried's bankrupted crypto empire, the industry has been in the Wild West.
A few minutes every morning is all you need.
Stay up to date on the world's Headlines and Human Stories. It's fun, it's factual, it's fluff-free.
To start off, we're looking into:
Is Binance CEO Zhao a crypto superman?
Since the collapse of FTX CEO Sam Bankman-Fried's bankrupted crypto empire, the industry has been in the Wild West. The crypto contagion from this mess is spreading, and Genesis may also face bankruptcy if the cash crisis continues. After the FTX meltdown, the CEO of Binance, Changpeng Zhao, said that the company plans to launch a crypto recovery fund to help otherwise strong firms weather liquidity squeezes.
Last week, Zhao spoke in Abu Dhabi and met with potential investors interested in the recovery fund, including people associated with UAE National Security Adviser Sheikh Tahnoon Bin Zayed, who's in charge of the oil-rich Emirates' business portfolio. Meanwhile, the UAE has emerged as a digital asset hub, and some giant crypto firms have been set up in Dubai already, including Binance. In fact, Zhao moved to Dubai in 2021 and has been building relationships with the UAE's leaders.
Billionaire investor will keep shorting on GameStop
US video and electronics retailer GameStop (GME) is the pioneer of the meme stocks trend that emerged in 2020 during the pandemic. Basically, meme stocks are shares that gain a viral social media following, with investors snapping them up regardless of their fundamental quality. From April 2020 to January 2021, GME skyrocketed 10,692% in less than a year.
Many big investors were shorting GME at the time, including billionaire Carl Icahn. He started to short the stock when it was at its peak around January 2021, and he still holds a large short position in GME, although just how much isn't clear. And it looks like he's sticking to his guns and betting GME will still fall.
We get way more in-depth into this story in our full article, so click the link to read more about what's going on with GameStop.
More trouble in Zhengzhou
In late October, the largest Apple iPhone plant in the world adopted what's known as a "closed-loop system." This is because China's Zhengzhou has been seeing a major COVID outbreak. A few weeks ago, the closed-loop system led Foxconn workers complaining of poor living conditions and other issues to flee the factory's campus on foot. Afterward, the company offered incentives to lure workers back, including pay raises and sanitary workspaces, to keep staff and meet output goals.
But, on Tuesday, more protests broke out at the factory, with employees allegedly complaining that the terms of their pay had been changed. Foxconn said in a statement that it has fulfilled payments per contract and that any reports of infected workers living and mingling with new recruits on campus were untrue.
To end, we'll look into:
Dance dance revelations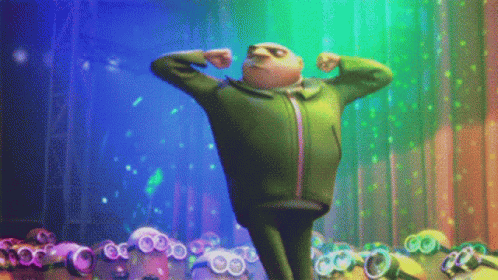 Even if you have two left feet, dancing is always fun. A celebration of movement and music – what's not to love? Well, it turns out humans may be hardwired to move to music.

So, what makes us dance? Well, according to a recent study published in Current Biology, specific "music ingredients" are required to make us want to dance. "We look at things like what kinds of rhythms most pull people into that steady beat that we groove along with, and what kinds of interesting, syncopated, complex rhythms make us really drawn in and want to move more," said Daniel Cameron, a neuroscientist and the lead author of the study, which was conducted at the LIVElab at McMaster University in Ontario. (Also … where can we sign up to make people watch us dance?)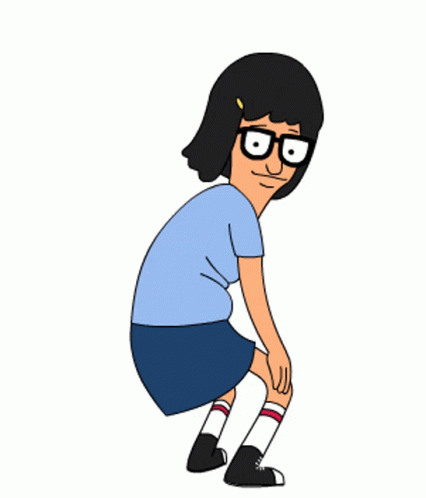 It turns out bass makes people want to dance more (You were right, Megan Trainor). According to the study, people danced 12% more when very low-frequency bass was in a song. What's really interesting is that to do this study, the LIVElab had to convert into a club-like setting. EDM duo Orphx performed live for volunteers who wore headbands with motion capture sensors. Very cool rave accessory.

In this study, the scientists were specifically interested in dancing for live concerts, not any other type of music experience (like blasting the latest Taylor Swift album alone in your bedroom). The scientists used Very Low Frequency (VLF) speakers, turning them on and off every 2.5 minutes over the course of a 55-minute concert. "Our data show that audience participants moved more, on average by 11.8%, while VLFs were ON vs. OFF," the study said.

Then, in a separate experiment, these same scientists had volunteers listen to concert audio using both VLF and normal speakers. About half of the listeners identified which speakers were VLF, which can be explained by chance. So, it looks like people can't directly hear the change in frequency, but it does affect movement.

So next time a boomer criticizes your love for twerk anthems or dubstep, just hit 'em with this science.

In other news ...
📈Stocks: MSCI's global gauge of stocks is up 0.82% at 2697.39 at the time of writing.
📰Some specifics:
Dow Jones is up 0.28% to 34,194.06.
Nasdaq Composite is up 0.99% to 11,285.32.
S&P 500 is up 0.59% to 4,027.26.
Hang Seng Index is up 0.57% to 17,523.81.
🧠Some quick factors to bear in mind:
In the US, stocks rose as the Fed's minutes revealed that most officials agreed it would soon be "appropriate" to slow down rate hikes as the economy adjusts to its policies.
US Labor Department data showed jobless claims increased more than expected last week even though labor market conditions remain tight. They climbed by 17,000 to 240,000, compared to market estimates of 225,000.
Don't forget– US markets are closed for the Thanksgiving holiday on Thursday and will close early on Friday.
In China, cities imposed more curbs on Wednesday to cope with the rapid rise of COVID cases. The country reported nearly 30,000 new COVID infections. Also, investors are worried about the world's second-largest economy as Apple's biggest supplier Foxconn is seeing fresh unrest due to strict COVID measures.
Hong Kong's Hang Seng Index rose on Wednesday to break a five-day losing streak as investors hope for slower rate hikes from the Fed before the US market opens.
👄Some comments and chatter:
"People are going to get excited when they saw that some participants who were mentioning the need to slow the pace of rate hikes. But the market was already pricing in a 50 basis point rate hike for December and the odds in the Fed futures market of a 50-basis point hike was already 70% going into this minutes," said Jordan Kahn, chief investment officer at ACM Funds.
"The minutes were dovish as they recognized a softening in consumer demand and tightening international economic and financial conditions," said Jay Hatfield of Infrastructure Capital Management.
"The biggest story for investors in Asia is still the China reopening," said Suresh Tantia, Credit Suisse's senior investment strategist in Singapore.
🛢Oil: Oil prices slid more than 3% on Wednesday over the G7 nations' Russian oil price cap talks. US crude fell 3.7% to US$77.94, and Brent fell 3.3%% to US$85.41 per barrel.
👛Bitcoin: At the time of writing, Bitcoin is up 2.22% at US$16,558.90.
💥Jerusalem bombings: A 15-year-old boy has been killed, and 14 other people have been injured in two bomb attacks at bus stops in Jerusalem on Wednesday. Authorities aren't sure who's behind the attacks.
💣Kyiv bombings: A Russian missile strike on Ukraine's capital city, Kyiv, has resulted in one casualty and one injury, according to Ukrainian authorities. Kyiv says that a two-story building was damaged by the hit. Officials are advising residents to stay in shelters until the air alert ends.
📩Bolsonaro challenges election results: Outgoing Brazilian President Jair Bolsonaro is formally contesting the results of this year's presidential election. He lost a run-off vote against leftist candidate Lula last month, who will be inaugurated as president on January 1 this coming year.
🗺Scotland independence referendum squashed: The British Supreme Court unanimously rejected the Scottish government's plan to hold a second independence referendum. Scotland's First Minister Nicola Sturgeon isn't giving up, believing the next UK general election can be seen as a vote on independence.
📄EU names Russia a terrorism sponsor: On Wednesday, the EU declared Russia a state sponsor of terrorism. This symbolic decision was based on the "atrocities" committed by Russia against Ukrainian civilians, the destruction of infrastructure and other violations of international and humanitarian law, which the EU considers war crimes.
🚤Greece rescues migrant boat: A boat with about 500 passengers seeking asylum was lost in the Mediterranean near the island of Crete, but it was found by Greece and towed to land on Tuesday. There haven't been reports of injuries or missing persons. The coastguard said that boat passengers made a distress call to an emergency number at night to inform authorities that they were adrift.
👩‍🚀Europe's new astronaut recruits: On Wednesday, the European Space Agency chose a disabled former athlete as one of its newest astronaut recruits. This is its first recruitment drive in over a decade, and it aims to bring more diversity to the world of space travel. Six new astronauts were announced to begin training next year, including two women and "parastronaut" John McFall, a British former Paralympic sprinter who will be part of a study on whether physical disability impairs space travel.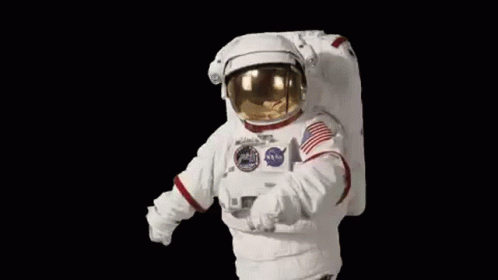 🥕Key to slower mental decline: A recent study found that people who eat or drink more foods with antioxidant flavonols – found in some fruits and vegetables plus tea and wine – could experience slower memory decline. Flavonols are a type of flavonoid, a group of phytochemicals found in plant pigments.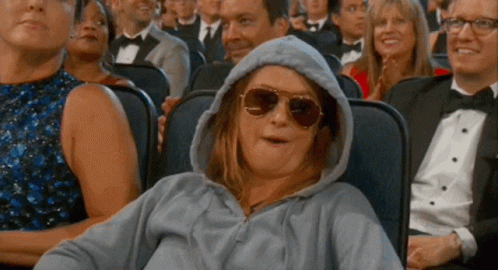 Written and put together by Joey Fung, Vanessa Wolosz, and Christine Dulion