Past newsletters
From Bankman-Fried's arrest to more details on the "Bali bonking ban" – Here's your December 14 briefing
To start off, we're looking into: Former FTX CEO arrested in the Bahamas – On Monday, Bankman-Fried was arrested in the Bahamas by local law enforcement.
To start off, we're looking into:
Former FTX CEO arrested in the Bahamas
FTX founder Sam Bankman-Fried's collapsed cryptocurrency empire triggered a wave of demands for regulations on the crypto industry. After the FTX catastrophe, the billionaire resigned as CEO, filed for bankruptcy and was spotted in the Bahamas.
Meanwhile, US prosecutors have investigated him for potential money laundering violations. Bankman-Fried has admitted to mismanaging FTX and not paying enough attention to risk, but he also says he never tried to commit fraud or break the law.
On Monday, Bankman-Fried was arrested in the Bahamas by local law enforcement after US prosecutors filed criminal charges against him. The indictment was unsealed on Tuesday and includes eight criminal counts like wire fraud, wire fraud conspiracy, securities fraud, securities fraud and money laundering.
Fusion energy breakthrough?
Since the 1950s, scientists and researchers have struggled to prove that fusion can release more energy than it takes in. Fusion is a process that combines two atoms using extreme heat to produce bursts of energy. It's what powers the sun and stars, and fusion fans say it could one day provide limitless cheap energy.
Now, US scientists in California have reportedly made a major breakthrough by achieving a net energy gain in a fusion reaction for the first time in history. An announcement Tuesday is expected to confirm that researchers generated 1.2 times more energy than consumed using lasers to create a fusion reaction.
This breakthrough is just a small step in clean power development. But, if we can successfully harness the tech to create clean energy, it could provide a reliable, abundant alternative to fossil fuels and conventional nuclear energy.
Hong Kong travel developments
As China begins to ditch some COVID restrictions and revamp others, the rest of the world is taking note. Meanwhile, in Hong Kong, COVID curbs have already been shifting for the last few months. For example, back in September, the city got rid of mandatory quarantine for overseas arrivals.
On Tuesday, the Hong Kong government announced that from Wednesday onwards, international arrivals won't have to deal with COVID movement controls or venue exclusions. So, in other words, our friends from abroad might actually consider coming to visit us in the city. On top of this, Hong Kong is making it so that its COVID tracking app, LeaveHomeSafe, isn't mandatory anymore.
People may still need to show proof of vaccination to get into certain places, and the mask mandate also remains firmly in place.
To end, we'll look into:
Help others, help yourself
'Tis the season to be giving and kind – and, it turns out, giving to others can be good for you. Research shows that being altruistic, or helping others for no other reason than wanting to help them, can boost your health and alleviate symptoms like stress and depression.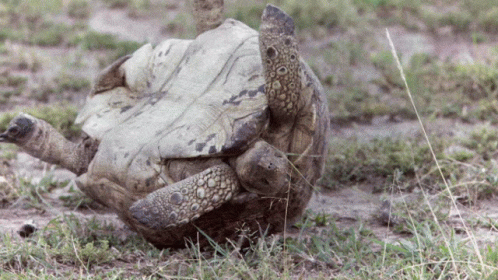 Helping other people or a cause you care about stimulates the reward centers in the brain, meaning you get a boost of happy chemicals – what some call a "helper's high." Plus, the more creative you are in the ways that you give, the happier you'll be. Researchers Sonja Lyubomirsky and Kennon Sheldon found that people who did a variety of nice things during the week were happier than people who stuck to the same kind, but repetitive, things over and over.
Remember how yesterday we covered the secrets of SuperAgers? Well, researchers have also found that altruism and volunteering can even reduce the chances of cognitive impairment when you get older. So, giving is beneficial throughout our lives and at different levels, from regularly volunteering in a children's hospital to something as simple as helping your elderly neighbor bring in their groceries.
From lowering blood pressure to reducing pain, research has found that acts of selflessness have many physical benefits for us on top of mental perks. Plus, even if you think you don't have time, you can see the benefits in as little as three days of being kind. And, no, you don't necessarily have to head down to the soup kitchen yourself. There's evidence that merely donating money, or "prosocial spending," had the same benefits of lowering blood pressure as a healthy diet and exercise.
So, we may all be feeling cheery and giving this holiday season, but there's no reason to stop once things get back to normal. Taking the time to be altruistic throughout the year on a regular basis can just make life better all around – for you and for others. Not sure where to start? Check out ideas on how to pay it forward at the Random Acts of Kindness Foundation.
In other news ...
📈Stocks: MSCI's global gauge of stocks is up 1.19% at 2715.49 at the time of writing.
📰Some specifics:
Dow Jones is up 0.3% to 34,108.64.
Nasdaq Composite increased 1.01% to 11,256.81.
S&P 500 gained 0.73% to 4,019.65.
Hang Seng Index added 0.68% to 19,596.20.
👀Some quick factors to bear in mind:
In the US, stocks rose for a second day on Tuesday after releasing new US inflation data, signaling smaller Fed rate hikes in the future.
The Fed began its two-day meeting on Tuesday and is largely expected to announce an increase in rates by a 50-basis point Wednesday, a slight drop from the previous four hikes.
The November US consumer price index (CPI), a widely followed measure of inflation, showed an increase of just 0.1% from the previous month and a gain of 7.1% from a year earlier. This is compared with estimates of 0.3% and 7.3%, giving people hope that the inflationary pressures in the country are cooling.
China stocks fell, and Hong Kong closed higher on Tuesday after Chief Executive John Lee announced further easing COVID restrictions and removed all restrictions on inbound travelers.
👄Some comments and chatter:
"This month's report provides confirmation of October's step down in inflation pressures and is welcome news for the Fed … Tomorrow's reduction in the pace of tightening to 50 (basis points) was already telegraphed, and with the downtrend in inflation becoming entrenched, the FOMC can set its sights squarely on the labor market," wrote Morgan Stanley strategists in a note on Tuesday morning.
"Cooling inflation will boost the markets and take pressure off the Fed for raising rates, but most importantly this spells real relief starting for Americans whose finances have been punished by higher prices. This is especially true for lower-income Americans who are disproportionately hurt by inflation," said Robert Frick, corporate economist with Navy Federal Credit Union.
🛢Oil: US crude rose 3% to US$75.39, and Brent gained 3.5% to US$80.68 per barrel. These are oil prices biggest daily gains in over a month as investors bought up risk assets after the US CPI data pointed to slowing inflation. There are also ongoing worries over supply disruptions with the shutdown of the Canada to US Keystone crude pipeline because of a massive leak last week.
👝Bitcoin: At the time of writing, Bitcoin is up 3.24% at US$17,770.10.
🇦🇫Kabul hotel attack: On Monday, three people were killed, and many others were injured after a gunfight in a hotel in Kabul, Afghanistan. There were civilians inside. All three gunmen were killed.
🌍US-Africa Summit: Leaders across Africa have gathered with US President Biden in Washington DC for the first US-Africa Summit since 2014. During the three-day summit, the US hopes to gain favor with African countries in search of allies and to reboot relations with the continent, which have suffered in recent years.
🇮🇳India and China clash: At a disputed area along the China-India border, troops from both countries clashed last Friday, said the Indian army on Monday. The area is near the eastern tip of India and is the first clash over this disputed area in over a year. Injuries were reported, but there were no reports of casualties.
🇺🇦G7 and Ukraine rebuild: On Monday, G7 leaders pledged more support for Ukraine, figuring out a new system for getting short-term and long-term funding to help the country rebuild. Next month, the G7 is meeting again to organize donor coordination.
🇧🇷Bolsonaro supporters at police HQ: Supporters of far-right Brazilian President Jair Bolsonaro, who just lost re-election, tried to storm the federal police headquarters in the capital city of Brasilia on Monday. But they were held off and unable to enter. This violence came on the same day that Bolsonaro's election defeat was confirmed.
🇮🇷EU sanctions Iran: The EU has decided on new sanctions toward Iranian religious leaders, senior officials, and top state media employees, with German Foreign Minister Annalena Baerbock saying that the sanctions are targeting "in particular, those who are responsible for the executions [and] the violence against innocent people." The ministers also criticized Iran for supplying drones to Russia.
🇽🇰Violence in Kosovo: Kosovo's Prime Minister, Albin Kurti, is calling on NATO's peacekeeping troops to get involved over violence with minority Serb protesters and unknown gunmen who traded fire with police this past weekend. The violence is happening because of the rising ethnic tensions between Kosovo and the Serbians living there. Serbia doesn't recognize Kosovo's independence.
🇨🇳China's oil moves: Last Friday, during a summit with Arab leaders, Chinese President Xi Jinping said that China will continue buying a lot of oil from Gulf states but will settle energy trades in the Chinese yuan. This could weaken the US dollar's worldwide dominance in the long-term future as most of the oil trade is managed using the USD.
🇮🇩"Bali bonking ban," elaborated: Even though Indonesia just passed a national extra-marital sex ban, it just announced that international tourists won't be charged under it. The governor of Bali said that tourists' marital statuses shouldn't be checked when the law comes into effect in three years.
🇳🇿Ardern on the hot mic: On Tuesday, New Zealand Prime Minister Jacinda Ardern was caught calling another politician an "arrogant prick" on a hot mic at a session of parliament. Her office says that she apologized to the politician, libertarian lawmaker David Seymour, but didn't deny that she did use those words.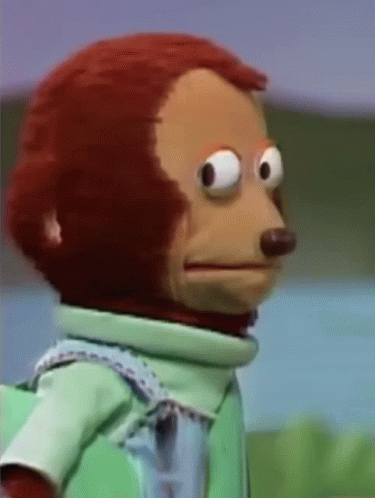 📱iPhone 15 price rumor: Leaks over the iPhone 15 show Apple's new tech ambitions but also a big price boost. The starting price will probably be US$1299, which is US$200 more than the iPhone 14 Pro.
🧬Genome sequencing for babies: British company Genomics England is going to test whether sequencing newborn babies' genomes could help the diagnosis of about 200 rare genetic diseases, which would support faster treatment access. This study involves sequencing the genomes of 100,000 babies over two years. It will investigate cost-effectiveness and parental attitudes toward the approach.
🪦Roman-era graves in Gaza: Hamas authorities announced that over 60 tombs were discovered in an ancient burial site that has survived since the Roman era. The site was discovered last January, but now researchers have identified 63 graves. A set of bones and artifacts from one tomb could be dated back to the second century.
Written and put together by Joey Fung, Vanessa Wolosz and Christine Dulion