Business
From the App Store's reported overhaul to Instagram's new notes feature – Here's your December 15 briefing
To start off, we're looking into Qatar corruption scandal in Europe. Here comes one of the biggest scandals in European Parliament history.
A few minutes every morning is all you need.
Stay up to date on the world's Headlines and Human Stories. It's fun, it's factual, it's fluff-free.
To start off, we're looking into:
Qatar corruption scandal in Europe
Here comes one of the biggest scandals in European Parliament history. So, Belgium has been investigating alleged bribery by a Gulf state, which it named Qatar. The country has been accused of seeking to sway the European Parliament's decisions with gifts and money.
On Sunday, Belgian prosecutors announced they had charged four people with corruption, money laundering and participation in a criminal organization. One of the four charged is Greek MEP Eva Kaili.
Belgian police have searched 20 homes of lawmakers so far in the investigation, confiscating more than €1.5 million (US$1.6 million) in cash. On Tuesday, Kaili was removed from her VP role in the European Parliament and expelled by her political party in Greece, too. But Kaili's lawyer says she is innocent. She's in custody and will be brought to court on Wednesday. As for Qatar, it denied any wrongdoing.
Binance's record withdrawals
FTX's shocking collapse triggered a wave of calls for regulating the crypto industry, and its founder Sam Bankman-Fried was arrested this week for fraud and a number of other things. Meanwhile, Binance and CEO Changpeng Zhao have both been facing an investigation into compliance with anti-money laundering requirements. Last week, Binance released a report to show it's doing alright and has enough assets to balance its liabilities.
But, Binance saw hefty withdrawals on Tuesday. Although it was a record amount of withdrawals, Zhao assured customers that this was "business as usual" and nothing to be concerned about. A separate post that day from research firm Nansen said the outflow had reached US$3 billion.
Although the deposits are coming back in, according to Binance, the sudden outflow raised concerns about the company's overall liquidity.
The App Store's reported overhaul
Apple and Google run the two biggest mobile app stores (the App Store and Google Play), and the two combined have over 95% of the app store market share outside of China. For years, lawmakers and developers have been saying that the companies gate keep the marketplace.
It's also not just software, though, with Apple saying that it can't get around the EU forcing the addition of USB-C to the iPhone by 2024.
In March 2022, the European Parliament passed The Digital Markets Act (DMA). This Act is meant to "ensure open markets" in digital spaces like smartphones.
Now, Bloomberg has reported that, according to people familiar with the situation, by early 2024, Apple will have to allow third-party app stores on devices and also enable sideloading, which is how users install stuff downloaded from the web.
To end, we'll look into:
Why aren't humans on Mars yet?
Humans are obsessed with life on Mars. In fact, Mars could've been habitable for life until about 3.5 million years ago. And for the past 60 years or so, researchers have been studying Mars to see how planets change over time and to see if it has ever had life. Or if it could host life again.
So, why do humans even want to go to Mars?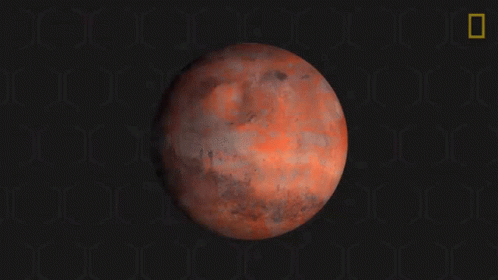 For one, we're way better at making scientific discoveries than robots. Scientists estimate that humans could make discoveries 10,000 times as fast as the spacecraft we send there, according to our fave fun scientist, Bill Nye. Another reason: we're making it impossible for humans to thrive on Earth. With climate change and pollution, Earth is becoming less habitable, so we might just need to pack up our bags and get out of here.
So, what challenges would we face in trying Martian life?
For one, Mars is actually not that easy to land on, as it's too far for mission control to do that remotely. That means the landing sequence has to be preprogrammed into the spacecraft, and that could lead to many errors. Mars's atmosphere is almost non-existent, which adds to landing complications. Radiation is also a threat there, as there's no magnetic field to lend protection. Nanoparticles of red dust present their own dangers to machinery and astronauts, carrying cancerous compounds and getting into astronauts' eyes and lungs.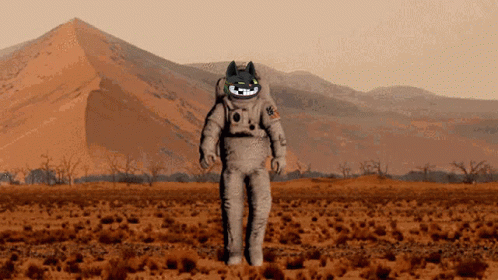 On top of all that, astronauts have to worry about bringing everything they'll need, which is difficult for such a long mission. As scientist and sci-fi writer Simon Morden explained: "Every pound of lander – the batteries, the solar panels, the scientific experiments – needs several kilograms of fuel in the sky crane. And every kilogram of fuel in the sky crane requires several more kilograms of fuel on the rocket that takes it to Mars orbit. ... Rocketry is at the very limits of our capabilities, getting a rover the size of a subcompact down to the ground."
To this day, only uncrewed spacecraft have landed on the planet – no humans yet. But NASA wants us to get there sometime in the 2030s. It's currently creating a space capsule, Orion, to transport humans to the moon and possibly further.
In other news ...
📉Stocks: MSCI's global gauge of stocks is down 0.37% at 2705.31 at the time of writing.
📰Some specifics:
Dow Jones is down 0.42% to 33,966.35.
Nasdaq Composite fell 0.76% to 11,170.89.
S&P 500 lost 0.61% to 3,995.32.
Hang Seng Index added 0.39% to 19,673.45.
👀Some quick factors to bear in mind:
The Fed delivered a widely anticipated 50-basis point rate hike, taking its benchmark interest rates to the highest level in 15 years after the two-day meeting.
In the US, stocks fell on Wednesday as investors digested the news as well as signs that the fight against inflation wasn't over, even though there was recent hope that it was.
China stocks fell as investors braced for China's key economic meeting, which was meant to start on Thursday and has been reportedly been delayed due to a spike in COVID cases.
Meanwhile, Hong Kong traded higher for the second day on Wednesday after US stocks saw a two-day gain from the better-than-expected key inflation reading and also on the heels of the gains in Chinese technology stocks.
👄Some comments and chatter:
"The inflation data received so far for October and November show a welcome reduction in the monthly pace of price increases. But it will take substantially more evidence to give confidence that inflation is on a sustained downward path," said Fed Chairman Jerome Powell.
"The big issue that makes it hawkish is that the Fed's forecasts put the terminal rate at 5.1% for 2023 from 4.6% at the September meeting. There's no tip of the hat to the notion that [the pace of] inflation is starting to decline. They just completely ignored it," said Jim Caron of Morgan Stanley Investment Management.
🛢Oil: With inflation cooling with the continued interest rate hikes in the US, OPEC and the International Energy Agency (IEA) have forecasted a rebound in oil demand. With this, oil prices jumped more than US$2 on Wednesday. US crude settled up to US$77.28, and Brent gained 2.4% to US$82.70 per barrel.
👛Bitcoin: At the time of writing, Bitcoin is up 0.21% at US$17,811.30.
🇷🇺Drone attack in Kyiv: Over the weekend, Russia sent drones to attack Odesa, Ukraine. On Wednesday morning, Russia sent 13 Iranian-made drones to attack Kyiv, but most were shot down by Ukraine.
🇨🇳China's COVID shift: As China lifts some Covid restrictions, the country has now announced that it'll top reporting asymptomatic COVID cases. This is because mass testing isn't really required anymore; these cases would impossible to track.
🇬🇧Migrant boat capsizes: A boat carrying migrants across the English Channel capsized. 31 survivors were rescued, but four passengers have reportedly died.
🇨🇩Deadly DRC floods: Torrential downpours have been hitting the Democratic Republic of Congo, especially in and around the capital of Kinshasa. At least 120 people have been killed and dozens more injured.
🇺🇦Patriot air defense system: Ukraine has urgently requested better weapons systems to protect itself against Russia's invasion, to shoot down missiles and drones. Now the US is finalizing plans to send its "Patriot" air defence system over there and will reportedly make an announcement on its decision later this week.
🛰US space unit launched: The US Space Force monitors, detects and tracks incoming missiles, and it also boosts the military's space presence and capability. The second overseas branch – US Space Forces Korea – was launched on Wednesday as South Korea's allies try to figure out what's going on with North Korea.
🇪🇹Meta sued in Ethiopia: A lawsuit was filed against Meta in Kenya on Tuesday by Ethiopian researchers and a Kenyan human rights group. They claim that Meta let hate speech and violent posts spread on Facebook in Ethiopia, aggravating the ongoing civil war.
👩‍⚖️Pollution tax agreement: The EU is trying to shrink its carbon footprint by creating a pollution tax, reaching a provisional deal for it on Tuesday. Its "Carbon Border Adjustment Mechanism" will cover goods like electricity, fertilizers, aluminum, cement, steel and iron.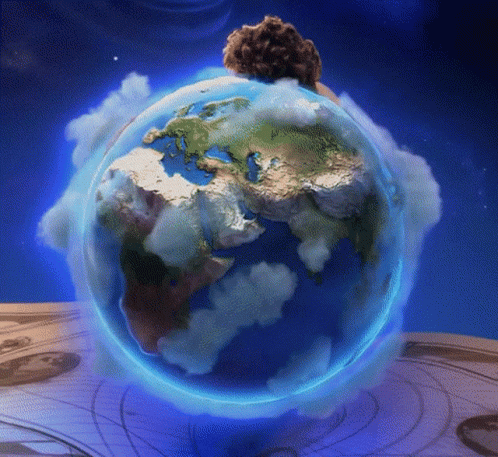 💉Vaccines save millions: According to a new study, COVID vaccines have saved about 3.2 million lives in the US and kept 18.5 million people out of hospitals. Researchers also consider these estimates to be on the low side.
📝Instagram "Notes": On Wednesday, Instagram created a new feature called "Notes" to help people keep up with their friends. In the messages tab on the app, users can post text and/or emojis will be attached to their profile photos.
Written and put together by Joey Fung, Vanessa Wolosz and Christine Dulion