WORLD
From panic-buying Panadol to the "Time Lord" of minerals – Here's your December 30 news briefing
As Hong Kong struggles through a winter surge in COVID and flu cases, its healthcare system is feeling the strain.
To start off, we're looking into:
What are Hong Kongers panic buying? Yes, it's Panadol
The backstory: As Hong Kong struggles through a winter surge in COVID and flu cases, its healthcare system is feeling the strain. On Boxing Day morning, for example, emergency units at 10 public hospitals had wait times of over eight hours and were fully booked for people even with mild COVID symptoms.
More recently: Hong Kong is facing a dire shortage of Panadol, a trusted pain medication people use to ease COVID symptoms. So, people are panic-buying the drug, leading to empty shelves at local pharmacies.
The development: To help ease the burden, SCMP reports that the Hospital Authority has ramped up its online services and boosted capacity at its facilities, which can now treat 4,000 patients daily. Of these appointments, over half are reserved for high-risk individuals, including the elderly, young children, pregnant women in their third trimester and those with compromised immune systems. These individuals can make appointments by calling a special hotline.
Is China's housing crackdown paying off?
The backstory: China's property sector makes up nearly an estimated 30% of the country's GDP. But, the government has been cracking down on the industry, including putting in place measures such as restrictions on developer borrowing and increased down payment requirements, all to make housing more affordable for its citizens as well as to stabilize the mountain of unsustainable debt in the sector. In total, this has cost investors and banks around US$1.3 trillion(HK$7.8 trillion).
More recently: Policymakers in China have pulled out tactics to address the affordability crisis and to reduce financial risk, including weakening overleveraged companies (like Chinese developer giant Evergrande). Unfortunately, while these efforts have had some success in lowering home prices, they have also resulted in a decline in home demand and a slowdown in the housing market. New home prices fell for the 15th straight month in November.
The development: One thing for sure is that China's housing still remains unaffordable for many people – and it's possibly the world's most unaffordable housing market. It's not clear that the average homebuyer has benefited from the government's efforts, with some left wondering if the sector-wide crackdown was worth it.
New requirements for Chinese travelers
The backstory: China recently pivoted away from its yearslong zero-COVID stance . Now, a huge COVID outbreak is hitting just as the government is easing restrictions. But, officials announced that starting January 8, residents will be allowed to travel freely outside of the country again.
More recently: The global community has expressed worry about China's transparency during this new outbreak. Many are also concerned about the possibility of a new COVID variant coming out of it.
The development: Now, several countries are putting up new requirements for arrivals coming from China. Italy, Japan, India and Taiwan have all announced mandatory COVID testing for Chinese travelers. The US joined the ranks on Wednesday, announcing tests for arrivals from China, Hong Kong and Macau. On the other hand, the UK has said it's not adding any new restrictions, and Australia is holding off to monitor the situation.
To end, we'll look into:
Meet the "Time Lord" of minerals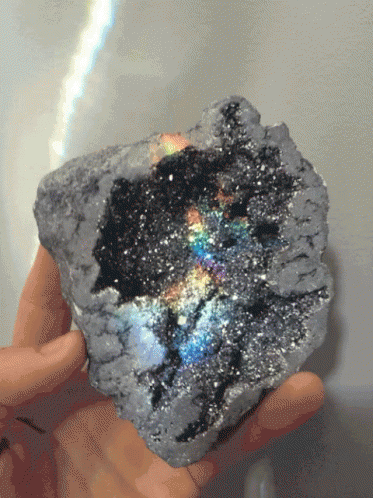 Did you know that we can look at the oldest mineral on Earth to learn about our planet's history? Zircon is known as the "Time Lord" for how well it keeps track of time geologically. Scientists have found pieces of it that are 4.37 billion years old. For reference, that goes back to when an object the size of Mars hit the Earth in the event that led to the creation of our moon. Pretty neat.
Zircon minerals can be so small they look like normal sand, but they offer a lot of knowledge. "They are really the best markers of Earth's time, or the history of the Earth," explains Michael Ackerson, a geologist with the Smithsonian's National Museum of Natural History in the US.
The American Museum of Natural History explains: "[Zircon crystals] may survive many geologic events, which can be recorded in rings of additional zircon that grow around the original crystal like tree rings. Like a tiny time capsule, the zircon records these events, each one of which may last hundreds of millions of years." They're also super durable and resistant to chemical damage, so zircon just sticks around for a while.
So how can zircon tell us more about the passage of time? By breaking down pieces of the mineral using super-science-y tech, researchers can examine smaller components inside – specifically uranium and lead. Zircon takes on uranium as it grows, but lead is present when that uranium begins to decay at a steady rate. Being able to observe this within the mineral makes zircon "the most reliable natural chronometer that we have when we want to look at the earliest part of Earth history," according to Dr. Paul Mueller, who teaches geology at the University of Florida.
To figure out exactly how old a zircon crystal is, scientists can zap it with a laser, which breaks pieces of it off. Looking at the crystal and its rings, scientists can see what conditions the crystal was under at different times of its development. By looking at these crystals, scientists are learning that Earth wasn't hellish and hot for its first 500 million years like they'd previously thought. The oldest zircons found on Earth show that actually, the Earth had continents and liquid water during that time.
"We're starting to understand how and when the continents arose, how and when the oceans arose, and how that might have helped us set the groundwork for the propagation of life on our planet," says Ackerson.
In other news ...
📈🎅Stocks: MSCI's global gauge of stocks is up 1.43% at 2611.98 at the time of writing.
📰Some specifics:
Dow Jones is up 1.05% to 33,220.80.
Nasdaq Composite rose 2.59% to 10,478.09.
S&P 500 jumped 1.75% to 3,849.28.
Hang Seng Index lost 0.79% to 19,741.14.
🧠Some quick factors to bear in mind:
We missed the Santa Claus rally, but maybe we have room for an elf one?
US stocks rose on Thursday after weekly jobless claims showed an increase of 9,000 in first-time unemployment filings to 225,000 for the week ending December 24, slightly above the 223,000 estimate from Dow Jones.
This is seen as a sign that the Fed's efforts to curb inflation with rate hikes are working and that the tight labor market appears to be easing.
The S&P 500 saw its largest one-day gain for December, and the tech-focused Nasdaq Composite also had a strong day thanks to the rebound of tech giants like Tesla, Apple and Microsoft.
The dollar, on the other hand, fell against other major currencies.
In contrast, stocks in Hong Kong and China declined on Thursday over worries about the spread of COVID as China citizens start traveling again during the country's worst COVID outbreak. This comes after nearly half of the passengers on two flights to Milan from China had COVID.
👄Some comments and chatter:
"The market seemed to appreciate that the jobs report showed a modest increase in continuing unemployment claims, in line with expectations and providing a nugget of evidence that a soft landing is possible," said Jason Blackwell, chief investment strategist at The Colony Group, speaking on the market response after the increase in weekly jobless claims.
"Performance in 2022 was largely impacted by the duration and magnitude of inflation. 2023 will be all about the magnitude and duration of recession," said Terry Sandven, Chief Equity Strategist at US Bank Wealth Management, on the 2023 market outlook.
🛢Oil: Oil prices fell again on Thursday even though investors were previously optimistic about the re-opening of China. With concerns about the recent COVID surge in China, several countries are imposing travel restrictions for Chinese travelers. So, there's uncertainty about how China easing its COVID restrictions will impact oil demand. US crude fell 0.7% to US$78.40, and Brent lost 1.2% to US$82.26 per barrel.
👛Bitcoin: At the time of writing, Bitcoin is up 0.34% at US$16,595.30.
💣Russian missile wave: Just a couple of days ago, Russia rejected Ukraine's 10-point peace plan because it didn't account for Russia's questionable annexation of four Ukrainian regions. Then, early on Thursday morning, Russia fired a massive wave of missiles at cities including Kyiv, Odesa and Lviv. There were 69 missiles shot in total, and Ukraine was able to shoot down 54 of them.
🚗Kosovo barricades removed: Roadblocks near the Serbia/Kosovo border began popping up earlier this month, put up by protesting Serbs in Kosovo. On Thursday, the crossing re-opened, with Serbian protesters agreeing to take them down. This could suggest easing tensions between Serbia and Kosovo.
🚒Cambodian hotel casino fire: On Wednesday, a fire broke out at a hotel-casino in the Cambodian town of Poipet, which is near the Thai border. At least 19 people died in the fire, and a rescue team is still working through the destruction. Authorities are trying to figure out the source.
😷China's countryside braces for COVID: Across China, the healthcare system is overwhelmed with COVID cases after many restrictions have been scrapped. Now, the countryside is trying to bring in more resources to prepare for the Lunar New Year holiday next month, which brings hundreds of millions of factory workers home from coastal factories each year.
🩺Indian cough syrup deaths continue: Back in October, at least 70 children's deaths in The Gambia were linked by the WHO to cough and cold syrups made by New Delhi company Maiden Pharmaceuticals, but both the company and India say that the syrups weren't to blame. Now, the health ministry in Uzbekistan is reporting that 18 children have died after taking medical syrup made by another Indian drug company, Marion Biotech.
⛽European natural gas prices drop: After Russia invaded Ukraine, gas prices everywhere skyrocketed, especially during the hot summertime. But this week, European natural gas prices fell to levels not seen since last February. They hit a low of 77 euros (US$82.10) per megawatt hour, compared to their August high of 345 euros/MWh (US$367.83)
📄Exxon sues EU: In September, the EU put a windfall tax on the profits of energy companies to address the ongoing energy crisis. US oil company Exxon is now suing the EU for the tax, arguing that the bloc exceeded its legal standing with this move.
🚔Andrew Tate arrested: Internet villain and badboy Andrew Tate and his brother have been reportedly arrested for sex trafficking charges.
✈Japan's airport bans affect 60K: Different countries have been adding new restrictions on Chinese travelers out of concern for the ongoing COVID outbreak in the country. One of Japan's new restrictions allows passenger flights from Hong Kong to land at only four airports. Hong Kong has now asked Japan to remove that restriction because it could affect about 60,000 passengers.
💼Goldman job cuts: In a memo seen by Bloomberg, Goldman Sachs has told its staff that it plans to start making job cuts as early as next month. The bank is estimated to be cutting around 8% of its workforce, which will mean about 4,000 jobs will be scrapped. The memo indicated tightening financial conditions and a slowed economy were the cause.
👗RIP Vivienne Westwood: Famed punk and new-wave British fashion designer Dame Vivienne Westwood passed away at the age of 81. Her family said she died "peacefully and surrounded by family" in London. Read her blog and manifesto here.
⚽RIP Pelé: Brazilian football legend Pelé, who won a record three World Cups during his career, has died at the age of 82. He had been receiving treatment for colon cancer since 2021. He is widely considered one of the best players in the sport's history.
🔭China's telescope plans: Right now, the world's leading space telescope facilities are in Hawaii, Chile and the Canary Islands near northwest Africa. Peking University in China is trying to change that, unveiling plans to build the largest optical telescope in Asia called the Expanding Aperture Segmented Telescope (EAST). The project should be done by 2024.
🎞"Avatar: Way of the Water" hits US$1B: "Avatar: The Way of the Water," the sequel to 2010's "Avatar," was released a couple of weeks ago. Now, it's reached US$1 billion in global ticket sales and is the fastest film to pass that milestone in 2022.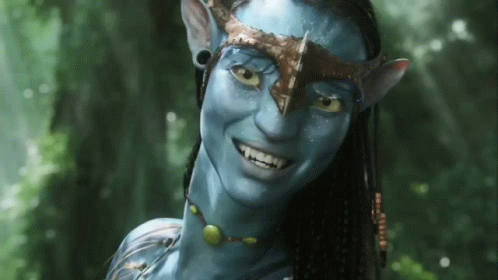 Written and put together by Joey Fung, Vanessa Wolosz and Christine Dulion