WORLD
From Ant Group's structure shuffling to Dry January – Here's your January 9 news briefing
It's been a rocky road for China's largest fintech company, Ant Group, and its founder, Jack Ma.
To start off, we're looking into:
Jack Ma is no longer head honcho of Ant Group
The backstory: It's been a rocky road for China's largest fintech company, Ant Group, and its founder, Jack Ma. Back in November 2020, the company planned a hyped-up initial public offering (IPO) worth US$37 billion, which was set to be the largest ever. But just two days before it went live, it was postponed as regulators launched a wide crackdown across several sectors, one being Big Tech. (It probably didn't help that Ma had picked a fight with regulators a week earlier in a speech.) They wanted the company to restructure its business and follow the same rules as traditional banks.

The development: Now, Ant Group has announced some changes to comply with these new regulations. As part of that, Ma will no longer have control over Ant Group. Shareholders agreed to reshape the shareholding structure, according to a statement from the company. This will reduce Ma's voting rights to 6.2%, down from the over 50% he had before. The changes are meant to make its shareholder structure "more transparent and diversified."
China's travel boom
The backstory: Since the beginning of the pandemic, China has held on to a zero-COVID stance, which has meant strict curbs, lockdowns and restrictions to prevent the virus from spreading. But recently, China pivoted away from this approach and announced its borders would open up and travel would resume beginning this week.

The development: It looks like China is ready to hit the road (and skies) again. According to Chinese travel site Trip.com, bookings for overseas travel during the Lunar New Year holiday are through the roof – a whopping 540% higher than last year. The top destinations are in the Asia Pacific region, including Singapore, Thailand, Japan and Hong Kong. But travel to Australia, the US and the UK also grew.
This could be great news for economies that have taken a beating during the pandemic. Goldman Sachs analysts predict that Hong Kong, Thailand, Vietnam and Singapore could gain the most if China's travel services returned to 2019 levels. For example, Goldman Sachs says Hong Kong's GDP could rise around 7.6% thanks to increased exports and tourism income.
The beef over energy in North America
The backstory: Last year, Mexico's President Andres Manuel Lopez Obrador changed up the country's energy sector rules to help give priority to state oil company Petroleos Mexicanos (Pemex) and public power utility Comision Federal de Electricidad (CFE). He said past governments had made it so that the market favored private energy.

More recently: Last July, the US and Canada filed a complaint against Mexico under their shared trade deal: the US-Mexico-Canada Agreement (USMCA). The companies involved in the complaint argued that Lopez Obrador's new policy wasn't fair for US and Canadian businesses in Mexico. They also said the government's red tape was slowing down their operations.

The development: Canada, Mexico and the US are holding a summit this week in Mexico City, where they'll definitely talk about this whole thing. The summit will only last two days, and there are some other topics on the table, like border policy, climate change, trade, manufacturing, the economy and a more collaborative North America. But everyone has said they want to work things out without a panel needing to get involved to resolve the dispute.
To end, we'll look into:
Dry January, explained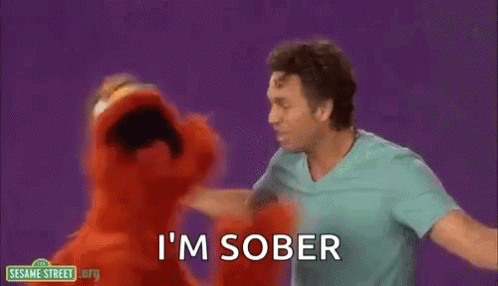 Dry January isn't just something people in your life do every year to annoy you. It's actually got some real health and lifestyle benefits.
After a couple of weeks of indulging in celebratory drinks with friends and family over the holidays, it might be time to cut back on the booze in the New Year. That's where Dry January comes in – the trend of going the whole month without alcohol. This started a decade ago, in 2013, as a public health initiative from Alcohol Change UK. At the time, the organization asked people to "ditch the hangover, reduce the waistline and save some serious money by giving up alcohol for 31 days."
For most people, Dry January is a time for re-evaluating their relationship with alcohol. As UC Davis Health patient navigator and substance abuse counselor Tommie Trevino explains: "When someone starts questioning whether they have a problem, I suggest they abstain for 30 days. I say, 'If you can't stop for 30 days, why not?' Then we may need to re-evaluate the person's relationship with alcohol." And millions participate every year, with that number continuously growing.
And Dry January can be great for your physical health. Experts say Dry January can help in many ways – offering better sleep, concentration and digestion, lower blood glucose, clearer skin, weight loss and less anxiety. Plus, those who do Dry January are more likely to drink less in the following six months. But, these benefits also depend on many underlying factors, like age, gender and overall health.

Regular heavy drinking has been associated with a greater rate of stroke, fatal aneurysms, health failure and death. "There are several possible ways that alcohol is believed to raise blood pressure, including an imbalance of the central nervous system, imbalance of vasoconstrictors, impairment of baroreceptor control in the brain, increased cortisol levels and increased amount of calcium that binds to the blood vessels," explains Heather Martin, DO, an internist and medical director of K Health Primary Care Program in Tennessee.
In other news ...
👮‍♂️Germany arrests Iranian national: On Sunday, German police took in an Iranian national on suspicion of planning a terror attack. Authorities believe the 32-year-old man got ahold of the toxins cyanide and ricin to prepare for an "Islamist-motivated attack."
🚍Fatal bus crash in Senegal: Early Sunday morning, two buses crashed into one another in central Senegal. One of the buses got a flat tire and veered off-path, colliding head-on with the other bus. At least 40 people have died, and around 87 were injured.
👩‍⚖️Iranian executions: With Iran's anti-government protests ongoing, two more men arrested for protest-related offenses were just executed. They were accused of killing a member of the security forces during a protest last year. But, Mohammad Mahdi Karami and Seyed Mohammad Hosseini said they'd been tortured into making false confessions. This brings the known total of executions of protestors so far to four.
📄Sweden's NATO application: Last May, Sweden applied to join NATO in response to the war in Ukraine. Now, Sweden is saying it can't meet Turkey's conditions for joining. One of those is extraditing some people Turkey considers terrorists, like a journalist who may have links to a scholar blamed for an attempted coup in Turkey.
💼Palestinian officials' travel permits suspended: Palestinian officials use special travel permits to get in and out of the Israeli-occupied West Bank, which average Palestinians don't really have. Now, Israel has revoked the travel permits of three top officials in Palestine. This is part of Israel's decision to punish Palestine for pushing the UN's highest judicial body to speak on the Israeli occupation.
😡France and Iran cartoon clash: Charlie Hebdo, a controversial French satirical magazine that made headlines after being attacked by terrorists in 2015, is in the spotlight again. In December, the magazine started a competition supporting protesters in Iran, calling for cartoons making fun of the country's highest religious and political figure, Ayatollah Ali Khamenei. They published a selection of these to commemorate the anniversary of the 2015 attack. Last Wednesday, Iran's foreign ministry said it had summoned the French ambassador, Nicolas Roche in response.
📢Protests in Israel: Israel's new prime minister, Benjamin Netanyahu, has installed a government that critics say plans to weaken the Supreme Court and widen social gaps. Thousands of people gathered in central Tel Aviv on Saturday night to protest these plans, which they see as undermining democracy.
🏛Pro-Bolsonaro rioters breach Congress: Brazil's new President Luiz Inácio "Lula" da Silva was sworn in last week, but former prez Bolsonaro hasn't officially conceded and left for Florida ahead of the inauguration. On Sunday, thousands of Bolsonaro's supporters stormed Congress and called for a military coup, which many say is reminiscent of the January 6 insurrection in the US.
📢Marching in Paris: On January 9, 2013, three female Kurdish activists were murdered "execution style" in France, and their murders are still unsolved. This past weekend, at least 10,000 Europeans gathered in Paris to show their frustration with the still unresolved killings as well as the murders of three other Kurds outside a Kurdish cultural center in Paris two weeks ago.
💉China talks with Pfizer: Sources reported to Reuters that China's in talks with the pharmaceutical company Pfizer for a license to allow domestic drugmakers to make a generic version of the company's COVID antiviral drug Paxlovid. The deal should be finalized before the Lunar New Year on January 22.
💊Alzheimer's drug gets accelerated approval: Alzheimer's drug lecanemab has shown a lot of potential to treat the disease by slowing its progression. But it's also raised safety concerns because of what could be serious adverse events, like brain swelling and bleeding. On Friday, lecanemab got accelerated approval by the US FDA, which is given to medications that treat serious conditions and "fill an unmet medical need," while these drugs continue to be studied in trials.
💰FTX's asset sales challenged: Crypto exchange company FTX filed for bankruptcy protection in November and said last month it planned to sell its LedgerX, Embed, FTX Japan and FTX Europe businesses. Now, US Trustee Andrew Vara is calling for an independent investigation before this sale can go forward. He argues that these companies could have some important info related to FTX's bankruptcy.
🎓Yale and Oxford head to India: India could start allowing leading foreign universities like Yale, Oxford and Stanford to set up campuses and award degrees there as the government tries to transform its higher education system.
🚗"Color-changing" car: BMW just unveiled its "i Vision Dee" concept car, which is covered in panels that can change color on demand. It has 32 color options, which can be mixed and matched for different designs. It probably won't be available to consumers for a few years, though.

✈✈Hong Kongers are headed to the mainland: On Sunday, the border opened between Hong Kong and mainland China, meaning up to 60,000 travelers will be allowed to cross over. Now, the HK government is reporting that the time slots for traveling across on the days leading up to the Lunar New Year are almost fully booked. As of Friday, more than 286,000 residents had registered to visit the mainland.
Written and put together by Joey Fung, Vanessa Wolosz and Christine Dulion