Business
From Sweden hitting the mineral jackpot to a sneaky little snaaake – Here's your January 17 news briefing
From electric cars to smartphones to wind turbines, the world depends on rare earth minerals.
A few minutes every morning is all you need.
Stay up to date on the world's Headlines and Human Stories. It's fun, it's factual, it's fluff-free.
To start off, we're looking into:
Sweden hits the rare earths jackpot
The backstory: From electric cars to smartphones to wind turbines, the world depends on rare earth minerals. Europe doesn't mine any of these minerals, so it must import them, leaving it dependent on other countries – mainly China, where it currently gets almost all of its rare earths and where most of the global supply comes from.
The development:  But Swedish state-owned mining company LKAB's latest discovery in Kiruna might change everything. LKAB hit the jackpot by discovering more than 1 million tons of rare earth oxides in Sweden's far north, making it the largest known rare earths deposit in Europe. With this discovery, Europe could rely less on imported minerals. Plus, as rare earths are key in renewable energy markets, it could be a huge help in the EU's green transition.

But it's still a long road ahead. LKAB plans to apply for a permit later this year and estimates it could be 10-15 years before it can begin mining and delivering raw materials to the market.
Andrew Tate's stuff is seized
The backstory: Andrew Tate, a four-time kickboxing world champion turned "male rights" influencer, is known for his controversial opinions on things like male superiority, female submission and wealth. And his outspoken quips got him banned from most social media platforms.
More recently:  Last month, Tate got into a heated tweet-off with Swedish teen climate activist Greta Thunberg, with her telling him to "get a life" after he bragged about his many cars and their "enormous emissions." Soon after, Tate made more headlines when he and his brother Tristan were arrested in Romania for human trafficking and rape.
The development: Over the weekend, authorities in Romania seized nearly US$4 million worth of the Tates' assets as part of an ongoing investigation. They got their hands on some pretty fancy stuff, too, like 15 luxury vehicles (likely the ones Tate was bragging to Thunberg about), fancy watches and over 10 properties.
Japan's military buildup
The backstory: Since WWII ended, Japan has kept its military spending pretty low. It's actually in Japan's constitution to avoid war, which was something the US encouraged after the end of WWII. Still, Japan does have a defense budget and has kept Self-Defense Forces since 1954.
More recently: Since Russia invaded Ukraine last year, Japan's government has been a little on edge. Prime Minister Fumio Kishida sees the war as an example of the threat eastern Asian countries could face because of China's military strength and North Korea's ramped-up missile tests. So now, Kishida is interested in boosting Japan's military. He's proposed increasing the country's defense budget by 56% over five years.
The development: Kishida has been speaking with Japan's allies, including the US, France, the UK and Italy, to boost the country's defense ties and deter China. But, experts say it may be hard for him to get the people of Japan on board with this plan because of the tax hikes required to pay for it, the country's pacifist culture and Kishida's current political unpopularity.
To end, we'll look into:
The rich are getting richer – by a lot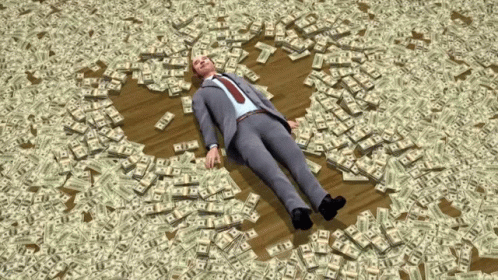 The rich getting richer and the poor getting poorer around the world isn't exactly news. But the rate it's happening has changed a bit over the last two years, putting a giant spotlight on global wealth inequality.
International poverty charity Oxfam just released a report on how new wealth has circulated since 2020. Researchers found that the richest people in the world have pocketed almost two-thirds of all new wealth created in the last two years. Talking numbers, that means that out of the US$42 trillion in new wealth created since 2020, US$26 trillion (63%) of that cash has gone to the top 1%. So, 99% of people would've gotten a measly US$16 trillion of that new wealth. Ouch.
This report was published to coincide with the upcoming World Economic Forum in Switzerland this week. It breaks the numbers down further, saying, "A billionaire gained roughly $1.7 million for every $1 of new global wealth earned by a person in the bottom 90 percent." This is also the first time in 25 years that there's been an increase in extreme poverty and extreme wealth at the same time.
This phenomenon is partly caused by policies meant to fight the economic impact of the pandemic, like interest rate cuts and quantitative easing (where a central bank buys securities on the market to reduce interest rates and increase the cash supply). These moves made the value of property and shares go up. But who usually owns property and shares? People with lots of money.
Now, Oxfam is calling for a revamp of taxation on the super-rich. "Multiple crises have pushed millions to the brink while our leaders fail to grasp the nettle – governments must stop acting for the vested interests of the few," said Oxfam GB's chief Danny Sriskandarajah. "How can we accept a system where the poorest people in many countries pay much higher tax rates than the super-rich? Governments must introduce higher taxes on the super-rich now."
Oxfam suggests introducing a one-time wealth tax plus windfall taxes to stop profiteering off current global crises, like the rising cost of living and inflation outpacing wages. It also vouches for increasing taxes on the richest 1% to at least 60% of their labor and capital income. That may be a tall order, though, considering a bunch of countries cut taxes on the rich during the pandemic.
The World Economic Forum kicked off on Monday in the Swiss ski town of Davos with the theme "Cooperation in a Fragmented World."
In other news ...
📈Stocks: MSCI's global gauge of stocks stayed flat at 2735.93 at the time of writing.
📰Some specifics:
Dow Jones went up by 0.33% to 34,302.61.
Nasdaq Composite gained 0.71% to 11,079.16.
S&P 500 acquired 0.40% to 3,999,09.
Hang Seng Index gained 0.04% to 21,746.72.
🧠Some quick factors to bear in mind:
The US stock market was closed on Monday in observance of Martin Luther King Jr. Day and will re-open later in the evening.
Crypto continues to gain as investors bet on cooling inflation in the US and a potential slowdown in the pace of interest rate hikes by the Fed. With this, Bitcoin reached above US$20,000 for the first time in over two months.
Hong Kong stocks stayed flat on Monday as investors cashed in on last week's rally, which reached a six-month high.
On the other hand, stocks in re-opened mainland China rose with hopes for economic recovery after years of COVID-related restrictions and border closures.
The sentiment was boosted by reports that China's central bank may change its "three red lines" regulations for property developers, which could possibly increase market confidence and raise expectations for an economic rebound.
👄Some comments and chatter:
"Stars are aligning for a China/HK rebound in 2023 after a torrid 2022. It won't be a smooth ride. But 4Q22-1Q23 is likely the cyclical trough, in our view," said DBS bank, referring to China's economic recovery.
"Everyone is looking at Chinese mobility indicators and they point upward, indicating recovering oil demand and supporting prices," said UBS analyst Giovanni Staunovo, referring to the oil demand in China.
🛢Oil: Oil prices fell on Monday but are still holding steady at the highest levels this month. This comes as China, the world's largest importer of crude oil, begins to ease COVID restrictions, which could lead to a recovery in oil demand. With this, US crude fell 1.3% to US$78.85, and Brent lost 1.3% to US$84.20 per barrel.
👛Bitcoin: At the time of writing, Bitcoin was up 1.39% at US$21,170.30.
👮‍♀️Italy's most wanted man arrested: Italy's most wanted man, Matteo Messina Denaro, is one of the bosses of Sicily's Cosa Nostra Mafia and has been on the lam since 1993. He was also considered one of the most wanted men in Europe. On Monday, officials announced he was arrested at a private health clinic in Palermo.
⛏Coal mine protest site cleared: Police have been facing down climate protesters in the German village of Lützerath because of protests against an expanding coal mine. Cops have been able to almost totally clear the site now, and they even removed Greta Thunberg from the village.
✈Chinese military drills in the South China Sea: On Friday, the US announced that it was conducting military exercises in the South China Sea on par with its "routine operations in the Indo-Pacific." On Sunday, China announced its own "confrontational drills" there.
👱‍♀️German Defense Minister resigns: German Defense Minister Christine Lambrecht has been criticized for Germany's response to the war in Ukraine and her ability to lead. She also got bad publicity from a New Year's Eve post that was seen as pretty tone-deaf. On Monday, she resigned. German newspapers said her successor would be announced on Tuesday.
🌷Former Afghan lawmaker shot dead: Former Afghan lawmaker Mursal Nabizada represented Kabul in Afghanistan's parliament from 2019 until the Taliban takeover in August 2021. She stayed in Afghanistan even after being forced out of office. On Sunday morning, Nabizada and her security guard were shot dead in her home in Kabul. A police spokesman said an investigation is ongoing.
🤝Belarus and Russia expand military drills: Belarus and Russia are conducting joint air force drills, beginning Monday and continuing to February 1. The West and Ukraine are worried that Russia will push Belarus into the war on Ukraine. But Belarus says these drills are purely defensive.
💼Lunar New Year travel begins: The Lunar New Year is this coming weekend, and travel has already started across China for the holiday. But health experts are worried that the current COVID outbreak could get worse because of all of this moving around, especially in less prepared areas.
🏆Miss Universe 2023: Miss USA R'Bonney Gabriel has been crowned Miss Universe 2023. She's the first Filipino-American Miss USA and Miss Universe, and at age 28, she's also the oldest winner of the competition.
🎮Video game competition raises millions: Awesome Games Done Quick, a video game speedrunning marathon that raises money for charity, was able to raise over US$2.6 million for the Prevent Cancer Foundation from 39,857 donations from 21,519 donors. The biggest donation was US$100,000, and the average was around US$66.

🐍Dwarf boa found: Alex Bentley, a research coordinator for the Sumak Kawsay In Situ field station in the Andes, discovered a new species of dwarf boa constrictor. It lives in the Ecuadorian Amazon and is just a foot long (just over 30 centimeters). No dwarf boa has ever been discovered in this region.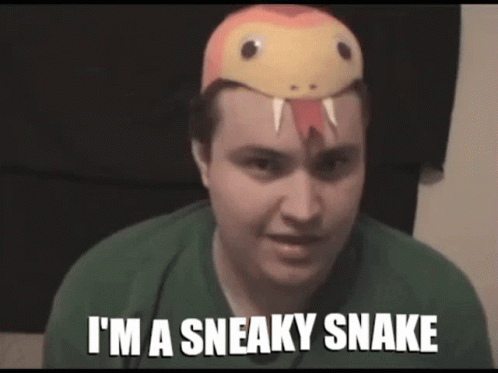 Written and put together by Joey Fung, Vanessa Wolosz, Shebby Farooq and Christine Dulion