WORLD
From someone telling all in the EU-Qatargate scandal to private jets at the WEF – Here's your January 19 news briefing
Pier Antonio Panzeri, a former Member of the European Parliament (MEP), has been detained by Belgian police over an ongoing corruption scandal in the EU.
To start off, we're looking into:
EU-Qatargate comes to light
The backstory: Pier Antonio Panzeri, a former Member of the European Parliament (MEP), has been detained by Belgian police over an ongoing corruption scandal in the EU. The Italian politician and three others are suspected of accepting bribes from Qatar and Morocco to influence EU policy.
More recently: Panzeri's wife and daughter have also been charged with corruption and money laundering, but they say they weren't involved.
The development: Now, prosecutors announced that Panzeri agreed to a plea deal under an informant law that has only been used once before in Belgium. With this deal, Panzeri faces a year in jail, a fine and the confiscation of €1 million (US$1.08 million) in assets instead of a "much heavier prison sentence."
In exchange, he's agreed to name names (including people he admits to bribing) and give all the nitty-gritty details of the inner workings of the alleged corruption network – including financial arrangements with the countries involved.
The world is pretty pessimistic right now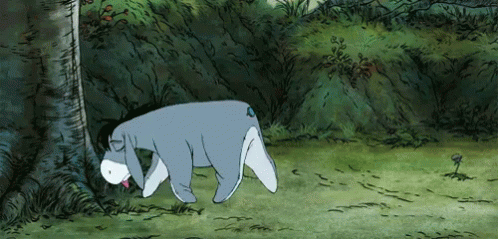 The backstory: It's no secret that, with the rage of COVID, the ongoing Russian-Ukraine war and central banks hiking interest rates, economic insecurity is at an all-time high. People across the globe are grappling with layoffs and financial hardships, and there's a cost-of-living crisis hitting nearly every corner of the world.
The development: The Edelman Trust Barometer is an annual trust and credibility survey conducted by communications and PR firm Edelman. This year's survey found a trend of people worrying about recession and an overall pessimism hanging in the air. From over 32,000 respondents from 28 countries, only 40% believe they and their families will be "better off" in five years.
It also found that most people around the world don't trust the government. People trust businesses over government institutions, with 51% of respondents saying they trust the government compared to 62% who trust businesses more. On top of all that, people are more divided. Many say they have difficulty getting along with others with different beliefs.
US and Chinese finance officials meet
The backstory: For the past couple of years, relations between the US and China have gotten a little rocky when it comes to issues like Taiwan, the South China Sea, tech and trade. But the two have been trying to patch things up a bit over the past few months.
More recently: With the World Economic Forum in full swing this week, the financial leaders of many countries are in Switzerland, including US Treasury Secretary Janet Yellen and Chinese Vice Premier Liu He.
The development: On Wednesday, Yellen met with Liu in Zurich, Switzerland. This was their first face-to-face meeting. They talked about how the two countries should collaborate on things like financing the fight against climate change and supporting developing countries in adopting clean energy solutions. Yellen also said she looks forward to visiting China, sharing an open invitation for her counterparts to visit the US, too.
To end, we'll look into:
WEF Davos 2023 and climate change
This year's annual World Economic Forum (WEF) meeting started on Monday in Davos, Switzerland. Often referred to as Davos, this event brings together celebrities, bank and finance execs and world leaders to speak about the world's economic state. It's a platform for global policy discussion and an opportunity for investors to have a say on major world issues.
Before it even started, we knew climate change would be one of its main focuses. The WEF said, "We need to break down our silos and work together with a global, collaborative and inclusive approach to make progress to restore our planet and protect our future."
There are a few different sessions at the meeting dedicated to environmental matters, like the role of philanthropy in environmental protection, climate litigation, youth climate leadership and the polar crisis.
But there's a bit of drama emerging. For example, many of Davos's attendees arrived in private jets. According to a study from Greenpeace International, twice as many private jets flew to and from airports serving Davos during the event compared to an average week. The CO2 emissions from these extra flights are on par with 350,000 gas-powered cars on the road for the same amount of time.
"Europe is experiencing the warmest January days ever recorded and communities around the world are grappling with extreme weather events supercharged by the climate crisis," said Klara Maria Schenk, transport campaigner for Greenpeace's European mobility campaign. "Meanwhile, the rich and powerful flock to Davos in ultra-polluting, socially inequitable private jets to discuss climate and inequality behind closed doors."
Plus, many Davos participants come from companies that contribute to the ongoing climate crisis. Top execs from at least 27 fossil fuel companies (think Shell, BP and Chevron) are there. When UN Chief António Guterres spoke at the meeting on Wednesday, he also brought up the hypocrisy.
"Today, fossil fuel producers and their enablers are still racing to expand production, knowing full well that their business model is inconsistent with human survival," said Guterres. "This insanity belongs in science fiction, yet we know the ecosystem meltdown is cold, hard scientific fact."
In other news ...
📉Stocks: MSCI's global gauge of stocks is down 0.84% at 2712.54 at the time of writing.
📰Some specifics:
Dow Jones is down 1.81% to 33,296.96
Nasdaq Composite dropped 1.24% to 10,957.01.
S&P 500 fell 1.56% to 3,928.86.
Hang Seng Index gained 0.47% to 21,678.00.
🧠Some quick factors to bear in mind:
US stocks tumbled on Wednesday as investors cashed in on profits from the recent rally and digested weaker-than-expected retail sales, which raised concerns about a possible recession.
Fed official Loretta Mester mentioned that the next interest rates needed to rise beyond 5% to control inflation, even with the softening of recent inflation, hurting market sentiment.
On the other hand, China stocks closed slightly higher on Wednesday as investors cheered on the government's latest signal to ease up on the tech sector.
China gave out its first handful of video game licenses for 2023, and 88 games were approved, boosting gaming stocks.
To celebrate the Chinese New Year, the Hong Kong market will be closed for three days starting Monday, and the mainland China market will be closed for the entire week.
👄Some comments and chatter:
"I just think we need to keep going, and we'll discuss at the [Jan. 31-Feb. 1] meeting how much to do at any one particular meeting. But my projections and my view of the economy is that we need to do more, we need to get above 5% and then hold it there for some time until we get inflation expectations very well anchored at 2% ... and inflation on that downward path," said Cleveland Federal Reserve President Loretta Mester in an interview with AP.
"Coming on the back of the weakness in retail sales, the steep drop in industrial production and news of more job lay-offs adds to fears the US could already be in recession," said analysts at the bank ING to customers in a note.
🛢Oil: Oil prices sank over 1% on Wednesday and retreated from the highest levels this month as the fear of US recession offset the optimism of China's reopening potentially boosting oil demand. With this, US crude fell 0.9% to US$79.48, and Brent lost 1.1% to US$84.98  per barrel.
👛Bitcoin: At the time of writing, Bitcoin was down 1.6% at US$20,796.60.
🚁Helicopter crash in Ukraine: On Wednesday, a helicopter carrying the leadership team of Ukraine's interior ministry crashed to the ground near Kyiv. There were 14 deaths, including all nine passengers, and 25 people were injured. The Ukrainian Security Services is investigating what caused the crash.
👩‍⚖️Political trouble in Israel: After last November's elections in Israel, Benjamin Netanyahu's government made it legal for people convicted of certain crimes to hold office. But, on Wednesday, Israel's top court ruled that Aryeh Deri, leader of the Shas party and a key Netanyahu ally, can't serve as a cabinet minister because of his 2022 tax fraud conviction. Now, the court wants him removed from his post, but this could lead to a political crisis and pit the government in power against the High Court.
🤝The Netherlands will aid Ukraine: The Netherlands Prime Minister Mark Rutte visited US President Biden in the White House on Tuesday. While there, he announced that his country would join the US and Germany in helping train and arm Ukraine with advanced Patriot defense systems.
📢A nationwide strike in France: Recently, the French government announced that it would move to raise the country's retirement age from 62 to 64. On Thursday, a nationwide strike is planned in opposition to this change. And now, the country's CGT union is threatening to cut off electricity to lawmakers and billionaires ahead of the strike.
💻Microsoft layoffs: After expanding during the earlier days of the pandemic, the tech sector is starting to scale down, with massive layoffs coming from every direction. The latest wave of layoffs is coming from Microsoft, which announced that it would cut 5% of its workforce – 10,000 people.
‍👵The world's oldest person dies: On Tuesday, the world's oldest known person, a French nun named Lucile Randon (known as Sister André), died. She was 118 years old. The record for longevity belongs to another French woman, Jeanne Calment, who died in the late 90s at 122 years old.
🏢Twitter office auction: In December, Twitter reportedly stopped paying rent in each of its office spaces. As the platform continues to experience financial issues, its San Francisco office is now auctioning off a bunch of stuff, including espresso machines, kegerators, computers and even neon logo displays. One neon sign with the Twitter logo currently has a bid of US$17,500.
💸Another one bites the dust?: In yet another tumbling block in the crypto crash, crypto firm Genesis Global Capital is preparing to file for bankruptcy, according to insiders speaking with Bloomberg. But, the sources added that talks are ongoing and nothing's certain yet.
🚗Tesla's staged self-driving vid: A video released by Tesla in October 2016 has a Tesla self-driving car showing how it could stop at a red light and speed up at a green one. But now, a senior Tesla engineer is testifying that this video was staged, and the car's system couldn't do all of that at the time. This testimony came during an ongoing lawsuit against Tesla for a 2018 fatal crash.
✈Plane lands safely after mayday call: On Wednesday, a Qantas flight traveling from New Zealand to Sydney experienced a problem with one of its engines, so the pilot had to shut that engine down. He made a mayday call while flying over the Pacific Ocean. Luckily, the plane landed safely.
🍏Apple announces new HomePod: On Wednesday, Apple announced the second generation of its HomePod. It features spatial audio for better sound, sets up home automation via Siri, checks temperature and humidity and sounds alerts when a smoke or carbon monoxide alarm is detected. It costs US$299 and will be released on February 3.

🥼Cancer research breakthrough: At Israel's Bar Ilan University, scientists have been working on a project to produce the first-ever preventative drug to stop tumors that cause secondary cancer. They've published research saying they've made a peptide that can stop cancer cells from entering the blood, so they can't move inside the body. They say, on mice, the drug shows 90% effectiveness.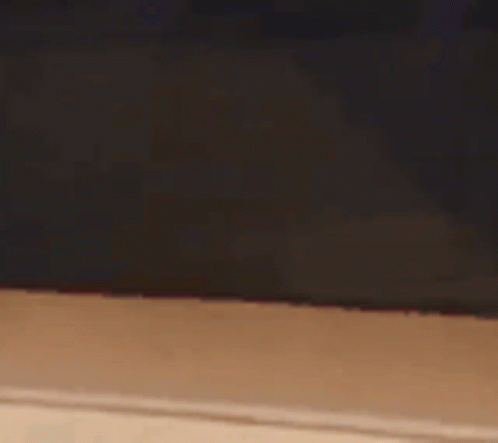 Written and put together by Joey Fung, Vanessa Wolosz, Shebby Farooq and Christine Dulion