WORLD
From an alleged crypto money laundering scheme to the real scoop on coffee pods – Here's your January 20 news briefing
Anatoly Legkodymov, founder of the Hong Kong-registered Bitzlato cryptocurrency exchange, has found himself in the middle of an investigation.
To start off, we're looking into:
Bitzlato's alleged crypto money laundering scheme
The backstory: Anatoly Legkodymov, founder of the Hong Kong-registered Bitzlato cryptocurrency exchange, has found himself in the middle of an investigation. The Russian national lives in China, and his exchange is said to have processed around US$4.5 billion worth of crypto since 2018. But, it's also said to have required minimal identification from users and have connections to a market on the dark web, where lots of illegal stuff happens.
The development: On Wednesday, US prosecutors announced they had arrested Legkodymov in Miami and charged him with money laundering. According to officials, Legkodymov even once said the exchange's users were "known to be crooks."
Prosecutors said the exchange had helped with illegal gambling and drug deals worth more than US$700 million. They also accused Bitzlato of hiding these activities, including providing a "crucial financial resource" for the closed Hydra market, an online dark web platform used for illegal transactions like selling stolen financial information and money laundering.
On top of that, they also believed that Bitzlato got more than US$15 million in ransomware payments.
Was Greta Thunberg's protest detainment fake?
The backstory: Swedish teen climate change activist Greta Thunberg has made headlines for challenging world leaders on their approaches to the climate crisis. But she's also been the topic of many viral conspiracy theories and false claims.
More recently:  Earlier this week, Thunberg was briefly held by police during a protest in western Germany to prevent the destruction of Lützerath, an abandoned village set to be cleared for a coal mine expansion. After her detainment, she tweeted, "Climate protection is not a crime." Law enforcement clarified that she had not been arrested and was released shortly after her identification was verified. Thunberg also said she had been briefly detained and then released with other activists.
The development: A viral video has circulated that shows a smiling Thunberg being escorted by police while photographers snap pictures, leading some to say it was a staged photo opportunity, calling the officers "extras for Greta Thunberg." But authorities said this isn't true and that police "had to wait for a couple of minutes before they could bring her to a certain police car." A journalist there at the time has also said, "My impression was that there was confusion. Greta was not the first protester who had been taken away from the sit-in."
New Zealand PM resigns
The backstory: New Zealand Prime Minister Jacinda Ardern is a member of NZ's Labor Party and a popular global figure of the left. She was the world's youngest female government head when she was elected in 2017. Ardern has been recognized for leading the nation after its worst-ever mass shooting and for her administration's response to the pandemic. She's also taken the lead on major climate change policies.
More recently: Over the past year, Ardern has gotten threats of violence against her, mainly coming from conspiracy theorists and anti-vaccine groups who oppose her vaccine mandate and lockdown orders. There were rumors of her resignation last year, but in late 2022, Ardern said she had no intention of leaving office.
The development: On Thursday, Ardern announced that she would be resigning from office and would leave by February 7. She did say that the dangers of her role and declining popularity were not the reason she was leaving. Basically, she's stepping down because she feels too burnt out to carry out the responsibilities of her job. The Labor Party will vote for a new leader on Sunday, and in October, there will be another general election.
To end, we'll look into:
Time for a coffee break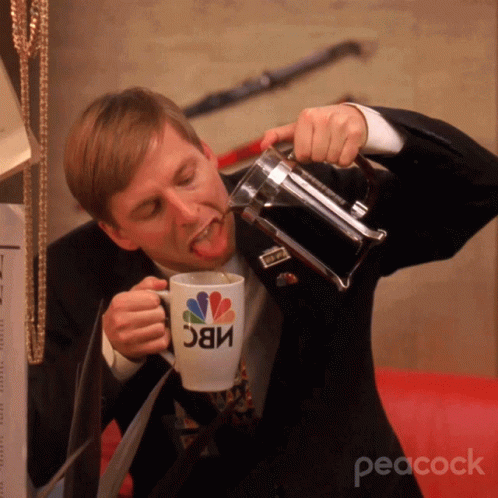 We all love coffee. Unless you're more of a tea person. In which case, you probably just haven't had enough coffee.
Because coffee is enjoyed so widely around the world, the way we consume it can affect the environment. In fact, coffee is the most popular drink in the world (apart from water), and it's estimated that around 2.25 billion coffee cups are consumed worldwide each day.
With so many ways to make coffee, though, what's the most eco-friendly?
Some people often use single-use pods, and these capsules are becoming more and more popular, with their market value growing 24% from 2021 to 2022. But they seem kind of wasteful, as they're usually made from single-use plastics and hard to recycle.
But, a surprising new study from the University of Quebec at Chicoutimi in Canada found that brewing coffee from coffee capsules, like K-Cups and Nespresso pods, could be less wasteful than using a traditional coffee maker. Experts stress that, rather than assuming the packaging is the most environmentally-harmful factor, we should consider the product's entire lifecycle.
"At the consumer level, avoiding wasting coffee and water is the most effective way to reduce the carbon footprint of coffee consumption," explained Luciano Rodrigues Viana, a doctoral student in environmental sciences at Chicoutimi and one of the study's researchers.
Researchers found that traditional filtered coffee actually produced the most amount of carbon dioxide from any other method observed (traditional filter, encapsulated filter (pods), French press and instant). The amount of ground coffee needed to make a cup is higher when brewing with a regular coffee pot, and so is the energy needed to heat everything up.

Even though it seems like coffee pods are the worst for the environment because of their packaging waste, that isn't the case. "As a consumer, what we're left with is the visible waste in front of us, and that often tends to be packages and plastics," said Shelie Miller, a professor of sustainable systems at the University of Michigan School for Environment and Sustainability. "But the impact of packaging, in general, is much, much smaller than the product itself."
In other news ...
📈Stocks: MSCI's global gauge of stocks is up 0.09% at 2687.73 at the time of writing.
📰Some specifics:
Dow Jones is down 0.76% to 33,044.56.
Nasdaq Composite dropped 0.96% to 10,852.27.
S&P 500 fell 0.76% to 3,898.85.
Hang Seng Index declined 0.12% to 21,650.98,
🧠Some quick factors to bear in mind:
US stocks tumbled on Thursday, continuing a three-day loss as investors  worried over increasing interest rates despite recent signs of slowing inflation.
Hawkish comments from Fed official Lael Brainard saying rates would need to remain elevated for a while to cool inflation further weighed on investors' recent optimism that hikes might slow down their pace.
Adding to the bearish sentiment, initial jobless claims came in lower than expected, indicating a tight labor market.
Hong Kong's stock market also closed lower on Thursday following Wall Street's losses and uncertainty about the global economy.
But, China's market closed higher the same day, buoyed by positive comments from IMF Deputy Director Gita Gopinath, who said that China could see a robust economic recovery starting in the second quarter.
👄Some comments and chatter:
"Despite all the big-tech post-pandemic layoffs, the jobs market remains hot. The labor market needs to break to allow the Fed to comfortably keep rates on hold," said Ed Moya, a senior market analyst from currency data and trading firm Oanda, referring to the US jobless claims data.
"I actually think rates are probably going to go higher than 5% ... because I think there's a lot of underlying inflation, which won't go away so quick," said JPMorgan Chase CEO Jamie Dimon to CNBC, referring to the Fed's next interest rate hikes.
🛢Oil: With the potential for a resurgence in oil demand as China reopens and the challenges faced by the Russian oil industry under a price cap, oil prices climbed more than 1% on Thursday. US crude gained 1.1% to US$80.33, and Brent rose 1.4% to US$86.16 per barrel.
👛Bitcoin: At the time of writing, Bitcoin was up 2.02% at US$21,092.20.
👥US and Germany tank friction: To defend itself against Russia, Ukraine is requesting Leopard battle tanks, which are held by a few NATO nations but can't be transferred without Germany's approval. But Germany won't approve the transfer until the US sends its own Abrams tanks. US Defense Secretary Lloyd Austin and German Defense Minister Boris Pistorius met in Berlin, but no agreement has been met yet.
📢Violent unrest in Peru: As political protests to force out the current president continue all over Peru, things have gotten violent, and almost 50 people have died. Two more people were killed on Wednesday, and protesters set a police station on fire. Now, Peru's capital, Lima, is expecting thousands of protesters demanding President Dina Boluarte's resignation. This all stems from former President Castillo's removal when he tried to close Congress, and citizens are calling for a new election.
🌎Greta Thunberg at Davos: One of the headlining topics of the World Economic Forum in Davos this year is climate change. Greta Thunberg spoke at the meeting on Thursday. She called for a total end to all fossil fuel investments.
💪UN women envoy meets with Taliban: In December, the Taliban ordered all NGOs in Afghanistan to let go of their female employees. Since then, some foreign aid groups have paused their work there. Now, some of the UN's prominent female officials are meeting Taliban leaders in Kabul to discuss the gendered ban.
🥵Greenland's high temps: Temperature records continue to be broken because of climate change. New data shows that temperatures in Greenland are the warmest they've been in 1,000 years. Greenland's ice cores have noticeably warmed since 1995.
👩‍⚖️Alec Baldwin's in trouble: A prosecutor has said she'll file involuntary manslaughter charges against actor Alec Baldwin, who shot and killed cinematographer Halyna Hutchins with a prop gun on the New Mexico set of "Rust" in 2021. Baldwin has repeatedly called the situation a "terrible accident" and said he didn't know the gun had live rounds. The set's armorer is also being charged.
🥼HIV vaccine trials fail: On Wednesday, Janssen Pharmaceuticals announced that its vaccine against HIV failed late-stage clinical trials, proving safe but ineffective. This is a major disappointment, but a new transplant method has proven to cure three people from HIV already, so that's a promising treatment.
📦AmazonFrown: Amazon's numbers haven't been looking great lately, and it's had to cut 18,000 jobs. Now, Amazon is getting rid of its AmazonSmile program, which gives donations of 0.5% of eligible purchases to the charity of the shopper's choice.
❓FTX's potential comeback: FTX's new CEO, John J. Ray III, announced that he's considering relaunching the crypto-trading platform. After that announcement, FTX's controversial FTT crypto-token saw a boost of more than 40%.
😷Hong Kong easing more: Hong Kong's chief John Lee has confirmed the city will drop its mandatory isolation requirement for COVID patients starting January 30.
🥚Dinosaur nests in India: Starting with discoveries in 2012, 256 fossilized dinosaur eggs were found across 92 titanosaur nesting sites in India's Narmada Valley. Now, researchers have published info on the types of eggs found in these nests. They also added educated guesses about the behaviors of the dinosaurs that laid them, the titanosaurs.
🏃‍♂️World's fastest man scammed: Jamaican Olympic sprinter Usain Bolt has apparently lost US$12 million from his account with a Kingston-based investment firm, according to his lawyer. The bank is also under extra scrutiny by Jamaica's Financial Services Commission. If Bolt's retirement and life savings are not returned within 8 days, he plans to go to Jamaica's Supreme Court over it.
🍿Netflix CEO says bye: Netflix founder and co-CEO Reed Hastings announced he will be stepping down from his role, moving instead to executive chairman. It's the end of an era. He'll be replaced by co-CEOs Ted Sarandos and Greg Peters.
🎬Everybody loves Avatar: Disney's "Avatar: The Way of Water" has officially beat "Spider-Man: No Way Home" and is now the highest-grossing film released during the pandemic. So far, the film has earned US$1.93 billion globally.
Written and put together by Joey Fung, Vanessa Wolosz, Shebby Farooq and Christine Dulion