Business
From Saudi Arabia's sports investments to fully-booked bunny resorts – Here's your January 23 news briefing
Saudi Arabia has been trying to present a more modern and westernized image and become less financially dependent on oil sales by investing in sports and hosting major sporting events.
A few minutes every morning is all you need.
Stay up to date on the world's Headlines and Human Stories. It's fun, it's factual, it's fluff-free.
To start off, we're looking into:
Saudi Arabia wants to buy F1
The backstory: Saudi Arabia has been trying to present a more modern and westernized image and become less financially dependent on oil sales by investing in sports and hosting major sporting events. For example, it recently signed Cristiano Ronaldo to Al Nassr, placed a bid for the 2030 World Cup and invested in Newcastle United FC, an English Premier League football club. But, some critics have said it's actually "sportswashing" to distract from the kingdom's human rights issues.
The development: According to sources speaking to Bloomberg, Saudi's Public Investment Fund (PIF) made an offer to F1 owner Liberty Media to buy it for more than US$20 billion, but the deal fell through since Liberty Media wasn't interested in selling. But, the PIF still wants to buy F1 and would possibly be the most serious bidder if Liberty Media changes its mind.
Elizabeth Holmes alleged attempts to flee the US
The backstory: Last January, Theranos founder Elizabeth Holmes was convicted of defrauding investors while running the blood-testing startup, which promised to revolutionize the industry with a device called Edison. But it turns out those promises were false, and the tech didn't actually work. She was sentenced to 11 years and three months in prison in November. She's supposed to turn herself in this April to begin serving her sentence, and prosecutors have said this extra waiting time was "generous" since she's pregnant.  

More recently: Holmes appealed the conviction. She's been living free to finish out her pregnancy, but now Holmes is asking to stay out of jail beyond April while her appeals play out, which could take more than a year.

The development: Now, prosecutors have said the ex-billionaire booked a one-way ticket to Mexico shortly after being convicted. They've asked for her to serve her sentence instead of living in her house, which she pays US$13,000 a month for. They also argued that they're not convinced she's not a flight risk.
Trouble in the Balkans
The backstory: The Drina River in the Balkan region of Europe runs 346 kilometers from northwestern Montenegro through Serbia and Bosnia. It's known for its pretty green color and stunning scenery. There's even a section of it that's popular for river rafting. But the river isn't safe from pollution issues. Following the 1990s wars connected to the breakup of Yugoslavia, the Balkans are still recovering economically and in the field of environmental protection. With that, the countries there have had trouble building environmentally secure trash disposal systems that are required by the EU.

More recently: Over the past 20 years, the Drina River has become known for its "garbage season." Basically, waste dumped in badly regulated landfills or thrown into arms of all three countries ends up collecting behind a trash barrier set up in the Drina in eastern Bosnia. This happens every winter and spring because of the wet weather. It usually takes six whole months to clear it all up again.

The development: Over the past week, there's been lots of rain and unseasonably warm weather in the Balkans. With this combination of conditions, many waterways in Bosnia, Serbia and Montenegro are overflowing and flooding nearby towns.
To end, we'll look into:
Tech layoffs and the economy
Recently, major tech companies have been laying off thousands of employees, with each layoff announcement accounting for thousands of jobs at once. This January alone, Alphabet, Microsoft and Vox Media have all announced massive layoffs – with Alphabet just announcing a cut of 12,000 jobs. Amazon, Twitter, Meta, Snap, Robinhood, Lyft… the list goes on. So many tech firms have nixed jobs in a super short period of time, and while a lot of industries have been feeling a strain in this economic climate, Big Tech has been hit unusually hard.

Throughout the 2010s, even though the labor market wasn't at its best, tech saw major growth. And during the earlier days of the pandemic, when the global economy was in shambles, tech boomed. But now, according to Challenger, Gray & Christmas economic survey numbers, the tech industry increased its job cuts by 649%, with a total of 97,171 cuts in 2022.

One reason for tech job cuts is a misreading of the post-COVID economy. After announcing 11,000 layoffs in November, Meta CEO Mark Zuckerberg said the company was wrong to think that pandemic profit gains would continue indefinitely. Payment company Stripe's co-founders John and Patrick Collison were similarly wrong and had to lay off 14% of their workforce last November. But, they also blamed "stubborn inflation, energy shocks, higher interest rates, reduced investment budgets, and sparser startup funding."

These companies were hiring like crazy to meet demand that's cooled down since the 2010s and early pandemic days. So now, they have to start cutting their staff. "We're seeing the hiring mania of the pandemic being corrected for — not the popping of a bubble," said Andy Challenger, senior vice president of Challenger, Gray & Christmas.

But, "While layoffs from high-profile firms make the headlines, plenty of firms are desperate for more workers, especially tech workers. Those workers are in high demand from the auto industry to … not-for-profits," said Robert Frick, corporate economist at Navy Federal Credit Union.
In other news ...
💬Poland is ready to send tanks to Ukraine: There's a big question of whether or not NATO will send tanks to Ukraine since Germany has to approve the shipments. But Poland's prime minister, Mateusz Morawiecki, said it is prepared to send them without Berlin's consent. After this comment, Germany's Foreign Minister Annalena Baerbock said the country wouldn't stand in the way if it was asked but that it hadn't actually been asked yet.
👮‍♂️Chaos in Peru: Protests in Peru over the ousting of its former president and the push for new elections have been getting more and more chaotic. Police raided San Marcos University in Lima on Saturday, running through the gates with an armored vehicle, firing teargas and arresting over 200 people involved in the anti-government protests. That same day, Peru ordered Machu Picchu and its Inca trail to close, evacuating more than 400 tourists.
🗨Russia warns the West: NATO and the EU have been looking to get more weapons to Ukraine and have pledged more money to help in the war. But on Sunday, A Russian parliament member said that countries supplying Ukraine with more powerful weapons risked "global tragedy that would destroy their countries."
🔥Quran burning in Sweden: Turkey has been holding off on approving Sweden's membership to NATO. On Saturday, a far-right Swedish politician burned the Quran during a protest in front of Turkey's Swedish embassy. Turkey denounced Sweden and also canceled a visit by Sweden's defense minister, which was initially set to talk about NATO membership.
💣Violence in Somalia: In August, Somali President Hassan Sheikh Mohamud's government started fighting against the al-Qaeda-linked Al-Shabab group. On Sunday, members of the group set off a bomb and stormed a government building in Somalia's capital, Mogadishu. They fought with security forces, who ended up killing six members of the group. At least five civilians were killed.
😷China's COVID report: On Saturday, Wu Zunyou, the chief epidemiologist of China's Center for Disease Control and Prevention, said that 80% of China's population had been infected with COVID during the current outbreak. He doesn't see a chance of a rebound or second wave happening in the next few months because so many people have been infected.
🤑Canada settles US$2 billion cultural genocide lawsuit: In 2012, a class action lawsuit was brought against Canada by 325 First Nations who wanted compensation for the erasure of their cultures and languages. This case is based on the thousands of Indigenous students brought to residential schools from the 19th century through the 1990s who were separated from their families, language or culture. On Saturday, Canada said it had agreed to pay about US$2 billion to settle. The money will go into a not-for-profit trust and be used to "revitalise Indigenous education, culture, and language - to support survivors in healing and reconnecting with their heritage."
👋Burkina Faso demands the exit of French troops: Burkina Faso, one of France's former African colonies, still has French troops stationed there. The French troops are there to fight groups affiliated with al-Qaeda and ISIL (ISIS), but their presence has caused a lot of friction and violent conflict. On Saturday, Burkina Faso's military government ordered French troops to leave within a month.
📩New NZ PM elected: On Sunday, Chris Hipkins was selected as the new prime minister of New Zealand after his ruling Labour Party voted unanimously for him. When he spoke after the election, he condemned the abuse former country leader Jacinda Ardern had to deal with.
📱iPhone15 leak: New leaks have surfaced about what we can expect from the upcoming iPhone 15. According to the leaks, we can look forward to a more Android-like design with curved edges. It'll be about the same display size as the iPhone 14, though.
👩‍⚖️50th anniversary of Roe v. Wade: Today is the 50th anniversary of Roe v. Wade. And while June's ruling meant that states could make abortion laws as strict as they would like, many more patients are likely to have access to safe and legal abortions. They just have to travel further than they had to a year ago.
🐇Hong Kong's bunny resort: Rabbits are popular pets in Hong Kong. Now, luxury bunny resorts are also becoming a thing so that someone can care for these pets when their owners are away, which is becoming more common now that travel has opened up in China. The resorts are complete with features like regular exercise, spa treatments, bunny parties and plenty of hay to go around.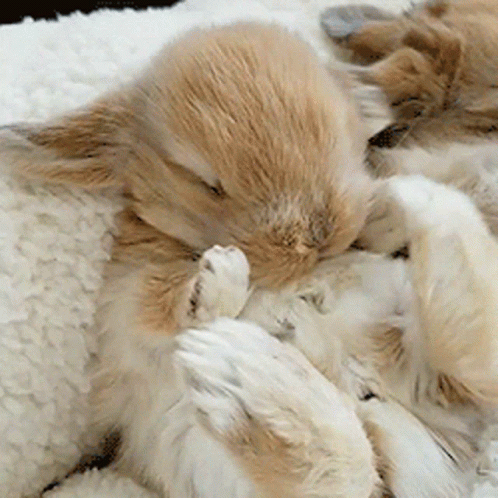 Written and put together by Joey Fung, Vanessa Wolosz, Shebby Farooq and Christine Dulion