Geopolitics
From a former Mexican official on trial to this year's Oscar noms – Here's your January 25 news briefing
Genaro García Luna is a former Mexican head of security that served from 2006 to 2012.
A few minutes every morning is all you need.
Stay up to date on the world's Headlines and Human Stories. It's fun, it's factual, it's fluff-free.
To start off, we're looking into:
El Chapo's cartel protection scandal
The backstory: Genaro García Luna is a former Mexican head of security that served from 2006 to 2012. Now, he's facing allegations of accepting millions of dollars in bribes for helping the infamous Sinaloa cartel, led by Joaquin "El Chapo" Guzman, with drug trafficking. Prosecutors said that, with García Luna's protection, the cartel could smuggle large quantities of drugs into the US and avoid getting arrested. García Luna faces five charges that could carry sentences from a decade to life in prison if he's found guilty.
The development: García Luna's trial began on Monday in Brooklyn, where he denied all accusations against him. His attorneys argued there's not enough evidence to connect him to the charges and that the cartel members cooperating with the government are only trying to reduce their sentences and get revenge against a government official they think is responsible for their capture. The trial is drawing eyes in Mexico and the States as it could expose details about Mexico's war on drugs, which has resulted in over 360,000 deaths since 2006, and the role of US authorities in Garcia Luna's alleged activities.
Google is in hot water … again
The backstory: The US government has a history of picking on Google for its business practices. It's sued the tech giant several times for violating antitrust laws by dominating the online search, ad technology and Android app markets.
More recently: Industry experts have said that Google could earn around US$75 billion in digital ad revenue in the US this year. It currently holds the top spot in digital advertising, a market valued at around US$627 billion globally. But, the company has emphasized that the market is highly competitive, with other big players like Amazon, Meta and Microsoft also taking pieces of the pie.
The development: On Tuesday, the US Department of Justice sued Google again for monopolizing the digital ad space. The outcome could have a massive impact on the company and remind other tech giants that the government is watching them and will bust them if antitrust laws are broken.
The US, China and foreign debt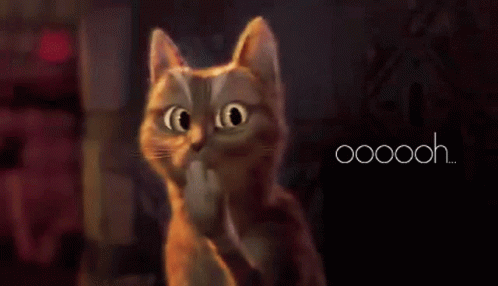 So, everyone knows the US has a good chunk of debt, and this was even more apparent when it hit its debt ceiling on Thursday. China also has a massive amount of debt – more than three times the country's GDP. But, it's also the biggest global lender, and a lot of its money is in loans to developing nations.
Zambia is one of those nations, and it defaulted on some of its debt in 2020. China owns more than a third of the country's debt, and some leaders have criticized China for not trying hard enough to help Zambia restructure and ease the burden.
Well, on Monday, the US threw around some smack talk, and China was quick to tag back. US Secretary Yellen said the situation in Zambia had gone on too long. China responded by saying maybe the US should take care of business at home before coming for anyone else over their debt issues.
For a deeper dive into what happened, read the full article here.
To end, we'll look into:
The Age of the Mocktail
A couple of weeks ago, we published the low-down on Dry January. The movement for drinking less or more mindfully is really taking the world by storm.

When you go to a bar, but you don't want to drink alcohol, there are usually limited options: Coke, water, orange juice, cranberry. It can feel a little juvenile to drink an OJ while glasses of wine, bottles of beer and glamorous cocktails are flowing around you. But now, the mocktail revolution is really gaining speed.

Over the past year, "more than 70 new items have been launched in [the non-alcoholic beverage] space as consumers seek out health and wellness alternatives in their drinking routines," says Kaleigh Theriault, a representative from NielsenIQ, a data analytics company. The market for non-alcoholic beer, wine and spirits grew by more than 120% over the past three years. The market gets almost US$400 million in annual sales at this point. Plus, it's estimated that the global non-alcoholic spirits market alone will generate US$642.4 million annually by 2031.

The pandemic had something to do with this boom. It prompted a lot of people to take stock of their health, and many are switching to healthier habits – drinking less being one. It's also worth noting that millennials and Gen Z could be drinking less than other generations. The founder of Sober City, a peer-support group for those who struggle with addiction, Lee-Anne Richardson, says, "I think that younger people see alcohol as a way to make anxiety worse, to make mental health issues worse."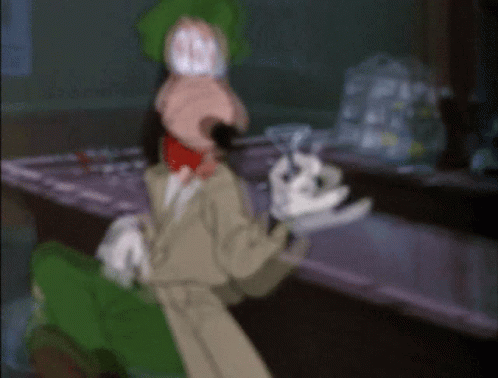 And non-alcoholic drinks are being made all over the world. For example, Seedlip is a non-alcoholic liquor distillery based in Hong Kong. Its founder, Ben Branson, created a six-week maceration, distillation, filtration and blending process, producing a spirit without alcohol and sugar. The spirit can then be mixed into a cocktail or drank neat. Or you can peruse the shelves (or search bar) of Hong Kong's The Bottle Shop for a selection of just about every kind of non-alcoholic drink your heart desires.

When it comes to non-alcoholic drinks, Richardson explains, "It can be triggering because it tastes and smells and looks like the real thing, but overall, I think they're a really, really good idea and they're helping, especially young people, to stick to reduced drinking or complete sobriety." Cheers.
In other news ...
📈Stocks: MSCI's global gauge of stocks is up 0.01% at 2756.36 at the time of writing.
📰Some specifics:
Dow Jones is up 0.31% to 33,733.96.
Nasdaq Composite dropped 0.27% to 11,334.27.
S&P 500 lost 0.07% to 4,016.95.
Hang Seng Index is closed this week for Lunar New Year.
🧠Some quick factors to bear in mind:
The opening of the NYSE on Tuesday was wild, as a tech glitch caused some prices to swing high and low from where they should have been. The issue was fixed after about 10 minutes, though.
US stocks closed with losses, but the Dow Jones remained positive on Tuesday with some mixed earnings numbers for big corp.
Specifically, it received a boost from the strong performance of Traveler Cos, American Express and JPMorgan Chase, but 3M saw a decline of over 6% due to disappointing reports.
S&P Global's data showed US business activity contracting for the past seven months, pointing to the possibility of an impending recession.
The services sector PMI came in at 46.6, indicating contraction but showing a slight improvement from December's 44.7.
US Q4 GDP data will be released on Thursday.
The Fed is set to announce its next interest rate decision on February 1, with traders predicting a quarter percentage point hike.
Hong Kong's stock market will reopen on Thursday, while mainland China's stock market will reopen next Monday.
👄Some comments and chatter:
"We've had two really strong days in the market in anticipation that the Fed's going to pause as we get into a busy week of earnings. But, the earnings that we saw yesterday and this morning are really mixed," said Victoria Fernandez, chief market strategist at Crossmark Global Investments, referring to mixed results from earnings season.
"The US economy has started 2023 on a disappointingly soft note, with business activity contracting sharply again in January. Although moderating compared to December, the rate of decline is among the steepest seen since the global financial crisis, reflecting falling activity across both manufacturing and services," said Chris Williamson, S&P Global's chief business economist.
🛢Oil: On Tuesday, oil prices dropped as investors became uneasy about a possible global economic downturn and an expected surge in oil reserves in the US. With this, US crude lost 1.8% to US$80.13, and Brent fell 2.3% to US$86.13 per barrel.
👛Bitcoin: At the time of writing, Bitcoin was down 1.26% at US$22,629.80.
🙋‍♂️Zelenskiy fires officials: Recently, corruption allegations involving the Ukrainian government came out, including reports that Ukraine's military agreed to pay inflated prices for food for the country's troops. On Tuesday, President Zelenskiy fired several top officials in the cabinet ministry. The government gave no official reason for these firings.

❓Poland seeks German permission: Germany has to approve for other countries to send Leopard 2 tanks to Ukraine, and these tanks could be key for the country's defense against Russia. Poland's prime minister, Mateusz Morawiecki, has now called on Germany to allow Poland to send over 14 Leopard 2 battle tanks to Ukraine, but he also said he'd send them no matter what Germany decides.

📄NATO chaos continues: Turkey said it would block Sweden from joining NATO after a Swedish politician set fire to the Quran outside the Turkish embassy over the weekend. Now, Finland has suggested it would consider moving forward with its own membership, abandoning its fellow Nordic friend and pulling out of their joint application.

🙅‍♀️War with China is not an option: Vatican City is the last European government with diplomatic relations with Taiwan instead of China. Taiwanese leaders are getting worried about the Vatican starting to develop relations with Beijing. In a letter to Pope Francis, Taiwanese President Tsai Ing-wen wrote that war with China is "not an option" and said constructive discussions with China depend on it respecting Taiwan's democracy.

🚫EU widens Iran sanctions: Because of Iran's ongoing crackdown over protests, the EU has looked to widen sanctions on the nation's officials. On Monday, the bloc imposed sanctions on dozens of Iranian officials and organizations, including a government minister, regional governors and lawmakers, all of who are suspected in the crackdown on protests. But, it stopped short of adding Iran's Revolutionary Guard to the EU's terror group blacklist, even though that was on the table.

🎞BBC Modi documentary: The BBC released a documentary recently that looks into Indian Prime Minister Narendra Modi's leadership during deadly riots in the state of Gujarat in 2002. The Indian government has labeled the doc propaganda and blocked it from airing and from being shared on social media. On Tuesday, Jawaharlal Nehru University (JNU) in New Delhi cut off power on campus so that the students' union couldn't screen it.

🩺WHO investigates cough syrup deaths: Starting last year, children started getting kidney injuries in Gambia, and then there were more cases in Indonesia and Uzbekistan, adding up to more than 300 documented cases linked to specific cough syrups. Reuters reported that the WHO is investigating any connection between the cough syrup manufacturers.

🚢Nigeria opens pivotal seaport: Most of Nigeria's existing seaports have been inherited from its past colonial administration, and they're too old to function properly. On Monday, Nigeria opened a billion-dollar, Chinese-built deep seaport in Lagos. The port should lessen traffic at other ports, helping Nigeria become more of an African shipment hub.

🐝Controversial pesticide given emergency authorization: The British sugar beet crop is threatened by an aphid-carried virus. So, the government has given emergency authorization for a pesticide banned in the UK for harming bees, but it can only be used under certain conditions. An independent panel of pesticide experts has warned against this move.

💻North Korea-linked crypto heist: Last June, hackers stole US$100 million worth of crypto in an attack on the Horizon bridge. Now, the FBI said it's confirmed the hackers' links to North Korea. They're part of Lazarus Group, a hacking group linked to Pyongyang and also known as APT38.

🌠A rare meteorite discovered in Antarctica: An international research team discovered five new meteorites in Antarctica, and one of those is only the size of a cantaloupe but weighs about 17 pounds. Meteorites that big are super rare, and this one is going to be studied at the Royal Belgian Institute of Natural Sciences in Brussels.

🐙Killer meal: Octopus is a popular food in many global cuisines, but one diner narrowly avoided eating the wrong kind. After posting plate pics to social media of his octopus dish in a restaurant in China, a science blogger warned: "It is a leopard-striped octopus or blue-ringed octopus. Its toxicity is very strong and won't be neutralized when heated." ⁠Naturally, the dish was sent back.
🏎Ferrari EVs say vroom?: So, one interesting complaint among EV drivers is that, although they are better for the environment, EVs just don't sound like real cars. So for people that like the 'vroom vroom' of sports cars, something is missing. Now, Ferrari has patented an amplification system that can make these EVs sound like their gas-guzzling cousins.

🎬Oscar Noms: Oscar nominations were released Tuesday morning. "Everything Everywhere All at Once" received the most nominations, with 11 in total (including best picture, best director, best actress, best supporting actress, best supporting actor and best original screenplay). Other major nominees include "The Banshees of Inisherin," "All Quiet on the Western Front," "The Fabelmans," "Top Gun: Maverick," "Avatar: The Way of Water," "Tár" and "Elvis." Which ones are you rooting for?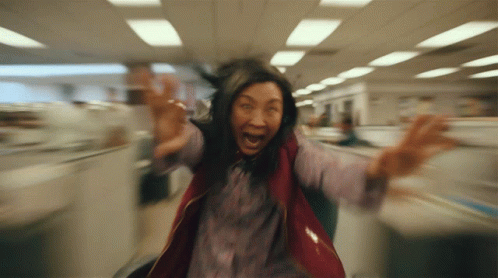 Written and put together by Joey Fung, Vanessa Wolosz, Shebby Farooq and Christine Dulion