WORLD
From the IMF's new crypto guidelines to Jordan's Jordans – Here's your March 1 news briefing
In 2021, El Salvador caught the world's attention when it became the first country to give Bitcoin legal tender status.
To start off, we're looking into:
Crypto gets the red light from the IMF
The backstory: In 2021, El Salvador caught the world's attention when it became the first country to give Bitcoin legal tender status. It was a bold move, and the Central African Republic soon followed suit. But, they are the only two countries that recognize Bitcoin as legal tender for now. Recent collapses of major crypto exchanges have shaken up the crypto world and demonstrated how volatile the market can be.

The development: Now, the International Monetary Fund (IMF) has rolled out a nine-point playbook to help countries tackle the cryptocurrency conundrum. The IMF recommends strengthening monetary policy frameworks and not giving cryptocurrencies legal tender status because it could threaten monetary sovereignty and stability. It also suggested setting up international arrangements to supervise and enforce regulations and keeping tabs on the impact of crypto on the global economic system.
The "South Park" saga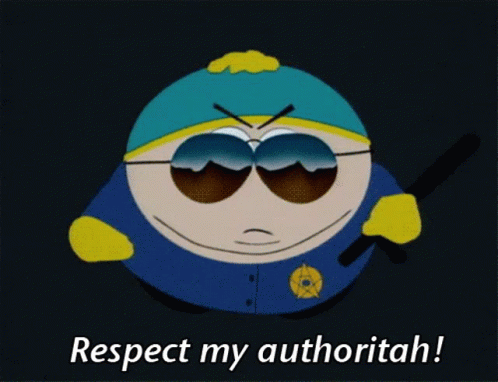 The backstory: The popular animated series "South Park" has been tickling our funny bones on Paramount-owned Comedy Central for ages. And in 2019, HBO Max snagged the streaming rights for the first 23 seasons of the show, plus three upcoming seasons for around a whopping US$500 million.

More recently: HBO Max was set to receive the latest "South Park" episodes in 2020. But, because of the pandemic, production was put on hold. Warner Bros. Discovery was promised 30 new episodes over three seasons but said it's only received 14 so far.

To fuel the fire, Paramount launched its streaming service, Paramount+, in 2021. And Paramount's subsidiary, MTV, allegedly signed a US$900 million deal with the "South Park" creators for exclusive content on Paramount+ in 2021.

The development: Now, Warner Bros. Discovery is suing Paramount for breach of contract. It says that Paramount, MTV and South Park Digital Studios diverted all-new "South Park" content to Paramount+, breaking the agreement. The lawsuit alleges that "South Park" creators produced two pandemic-themed specials, which were offered to Paramount when they should have been given to HBO Max. Basically, HBO is alleging they used "verbal trickery" to categorize the specials as "movies" rather than new episodes so that they could "sidestep" the agreed-upon deal.

But, Paramount denies all of these allegations, pointing out that it has been delivering new episodes to HBO Max, even though Warner Bros. Discovery hasn't paid all the license fees for the episodes it's already streaming.
No more masks in Hong Kong!
The backstory: It's been almost three years since Hong Kong put its mask mandate in place, and it's one of the last major cities to have one still. The mask rule has been around for 959 days, starting on July 15, 2020, for public transport and expanding from there. Under the mandate, if you're caught without a mask, you could face fines of up to HK$10,000 (US$1,275). This has been just one of the city's strict COVID policies. At one point, Hong Kong also had a travel quarantine, requiring up to 21 days of isolation in a hotel room.

More recently: Hong Kong (and Greater China) have been looking to ease COVID restrictions, restore normal travel and reboot the economy. Over the past few months, the Hong Kong government has taken bigger steps to open back up, like lifting quarantine requirements and resuming international travel. In March, Hong Kong is set to host several international events, like Art Basel and the Rugby Sevens.

The development: On Tuesday, Hong Kong's Chief Executive John Lee announced the mask mandate would be lifted completely starting Wednesday, March 1. With this change, the city joins other places in Asia, like South Korea, Japan and Taiwan. The mask mandate was Hong Kong's last major COVID restriction. Masks may still be required in high-risk places, like hospitals and elderly homes, but this is up to management.
To end, we'll look into:
TikTok's financial advice
You've heard of BookTok, WitchTok, SkinTok, ArtTok and maybe even MomTok? But are you familiar with MoneyTok and FinTok? It turns out younger people are getting a personal finance education from no other than the world's shiniest social media platform, TikTok.

Though sometimes taught in schools, personal finance skills usually come with some trial and error during early adulthood. Learning to save, budget, invest and spend wisely doesn't come naturally to most of us. But social media could end up being the starting point for building a workable personal finance knowledge.

FinTok is super popular right now. Content tagged #stocktok has over 1.4 billion collective views, and #PersonalFinance has over 4.4 billion. These videos cover student debt, taxes, stock market investing and even retirement funds.

"I strive to give people the information I wish I would have had to set myself up to win with money when I was 18," says content creator Seth Godwin, who previously worked for a financial institution.

Surveys have found that about a third of young Americans are seeking financial guidance on TikTok. Of course, not everything that you find on the internet is trustworthy. TikTok does have a history of promoting different failed cryptocurrencies and activist investing (like what happened with the Game Stop meme stock last year).

"It really comes down to who you build trust with," says Grace Lemire, a FinTok content creator. "There are people who resonate with the content that I post, and they trust me, and so they trust my advice. But there are people who don't resonate with my content, and so they don't trust my advice."

A TikTok spokesperson says: "Our guidelines make clear that we do not permit content that brings about financial or personal harm – and we have specific rules banning pyramid, Ponzi or similar schemes."

Trusted creators can fill in the gaps of a lacking financial literacy education. But that's still not enough to substitute a real class or knowledge from personal experience. "I'm not going to be able, in a three-minute TikTok video, be able to tell you everything you need to know about personal finance," content creator Erin Confortini explains.
In other news ...
📈Stocks: MSCI's global gauge of stocks is down 0.1% at 2711.19 at the time of writing.
Dow Jones fell 0.71% to 32,656.70.
Nasdaq Composite dropped 0.1% to 11,455.54.
S&P 500 slid 0.3% to 3,970.15.
Hang Seng Index lost 0.79% to 19,785.94.
🧠Some quick factors to bear in mind:
US stocks closed lower Tuesday with concerns that inflation won't go away anytime soon and the Fed will have to maintain high-interest rates.
According to BofA Global Research, the Fed might have to raise interest rates to nearly 6% because of strong consumer demand and a tight labor market.
The fear of higher rates for longer sent Treasury yields soaring, hurting investor sentiment. The benchmark 10-year US Treasury note reached its highest level since November, hitting 3.98%.
All three major indexes had their second negative month since they started the year off with a more than 6% rally in January.
Hong Kong stocks fell on Tuesday with concerns over geopolitical tensions and more rate hikes by the Fed.
Sa Sa International, a cosmetics retail chain, surged almost 6% as Hong Kong ended its three-year mandatory requirement for masks.
Meanwhile, China's stock market saw gains, and indicators suggest ongoing domestic recovery. Car sales and goods shipments still lag behind, although the housing market has improved, per Nomura analysts.
👄Some comments and chatter:
"A lot of what the Fed is doing is working. But it's not a smooth ride. You'll get blips – January was stronger data across the board, and we'll have to see what February and March look like. But I still think the overall trend is working – inflation is coming down, but it's going to come down at this slower pace," said Eric Diton, president and managing director of the Wealth Alliance.
"Notably, current yields are meaningfully higher than where they stood in mid-January. As a result, Treasuries and other conservative assets currently offer investors competitive returns for less risk compared to stocks," said Ameriprise chief market strategist Anthony Saglimbene.
🛢Oil: Oil prices went up over 1.5% Tuesday as investors were optimistic about China's economy making a comeback, which helped alleviate worries about US interest rate hikes slowing consumer spending there. US crude rose 1.68% to US$76.95, and Brent climbed 1.72% to US$83.87 per barrel.
👛Bitcoin: At the time of writing, Bitcoin is down 1.22% to US$23,200.60.
🗺Putin orders tighter Ukraine border: There was a flood of drone attacks on Russia Tuesday that Russia's blamed on Ukraine. Authorities had to close the airspace over St. Petersburg for a few hours. Later that day, Putin called for officials to tighten the border with Ukraine after these attacks.

🛶Migrant boat death toll rises: Over the weekend, a boat carrying migrants across the Mediterranean crashed into Italy's rocky shoreline, and many onboard died. The recorded death is now at 65. Italian officials said the smugglers charged 8,000 euros for each person making the journey.

🔎The search for a missing baby: An aristocrat and her partner (Constance Marten and Mark Gordon) went missing with their newborn baby in early January, just a couple of days after the baby was born, without receiving medical attention. They were found and arrested on suspicion of child neglect on Monday night. But authorities still haven't found the baby they'd gone missing with and are searching while the couple is in custody.

📱US TikTok ban: In the past few weeks, the EU and Canada have banned government employees from keeping TikTok on their work phones. On Monday, US President Biden ordered federal employees to delete TikTok from their government-issued phones within 30 days. Now, a spokesperson for China's foreign ministry says the US is abusing government power to limit foreign firms, and China sees this rule as an overreaction on Biden's part.

📄Human rights violations in Ukraine: Last week, the UN General Assembly voted to demand Russia to leave Ukraine. On Monday, the top UN rights body and a global disarmament forum met to address pressing human rights issues. The UN accused Russia of triggering a mass of human rights abuses.

🤝Damascus meeting: The ongoing civil conflict in Syria has isolated the country from its neighbors, but the tide may be turning. Representatives from Iraq, Jordan, Palestine, Libya, Egypt, Oman, Lebanon and the UAE just traveled to Damascus, Syria, to meet with Syrian parliamentarians and President Bashar al-Assad.

⚽Soccer scandal: Paris Saint-Germain President Nasser Al-Khelaifi has been accused of torture and kidnapping by a man in Qatar that may have had some incriminating documents about him. Now, French authorities are investigating him. They believe they may find something pointing to him being involved in some crime surrounding awarding Qatar the 2022 World Cup.  

🌊Pulling carbon from the ocean? To control climate change, we know that humans have to stop producing so much CO2. So far, scientists have made some efforts to use "carbon capture" technology to remove carbon from the air. But now, scientists are looking into taking carbon out of the ocean instead, which could be less expensive.

🌓Lunar time zone: Different countries and regions on Earth have separate time zones, but what time is it on the moon? As we prep for more moon missions, the European Space Agency wants the moon to have its own time zone. The idea came up last year, but now space organizations worldwide are working to figure out how to keep time on the moon.

📷Sony World Photography Awards 2023: The finalists and shortlist for the prestigious Sony World Photography Awards for this year were released on Tuesday. The winners of the 10 professional categories and the youth and student competitions, plus categories open to amateur photographers, will be announced on April 13.

👶Keke Palmer has a baby!: Over the weekend, actress Keke Palmer and her partner Darius Jackson welcomed their first child into the world. Their son Leodis "Leo" Andrellton Jackson was "born during Black History Month, with a name to match!" Palmer wrote on Instagram.

🎤Abel smashes records: Popular recording artist The Weeknd, whose real name is Abel Tesfaye, has just broken the record for the most monthly Spotify listeners ever. He surpassed 100 million listeners in one month. His song "Blinding Lights" is already the most-played song of all time, with over 3.4 billion listens.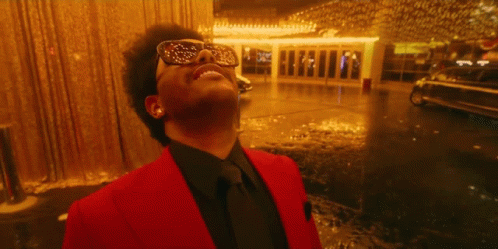 🏀Jordan's Jordans: Michael Jordan is hailed by many as one of the greatest basketball legends ever. Now, the GOAT's Air Jordans, six individual ones –not pairs – that he wore during each last game of his championships are up for auction through Sotheby's. The set called "The Dynasty Collections" is now on display in Dubai.
Written and put together by Joey Fung, Vanessa Wolosz, Shebby Farooq and Christine Dulion