Business
From Apple's sales dip to the power of polka dots and Millie Bobby Brown's big news – Here are today's Headlines
In the early 2000s, the demand for Apple's Mac computers was off the charts.
A few minutes every morning is all you need.
Stay up to date on the world's Headlines and Human Stories. It's fun, it's factual, it's fluff-free.
To start off, we're looking into:
Apple's PC sales dip
The backstory: In the early 2000s, the demand for Apple's Mac computers was off the charts, and the tech giant struggled to keep up. But today, things are different. The once-booming smartphone industry is now seeing a plunge in shipments. The reason? People are spending less, and there are now too many memory chips around.
More recently: It's been a bumpy ride for Apple in the PC market. In February, Apple CFO Luca Maestri predicted a double-digit decrease in Mac revenue for the first quarter of 2023. And Apple CEO Tim Cook also acknowledged the tough economic situation.
The development: According to research firm IDC, in this year's first quarter, there was a massive drop in personal computer shipments for Apple. We're talking over 40% here, the biggest decline since the year 2000. But it wasn't just Apple. All the major PC makers, like Lenovo, Dell, HP, and Asustek, saw a 29% drop in shipments combined.
But there's some hope on the horizon. Rumor has it that Apple is gearing up to release some new models, like a fresh iMac, that could help turn things around. And according to IDC, the PC market could start to rebound in 2024 as people upgrade their old hardware and the global economy picks up.
Hong Kong's bullish on blockchain
The backstory: We've previously talked about Hong Kong's ambition to be a hub for digital assets and Web3 companies. Now, if you're not familiar with Web3, think of it as the newer, decentralized version of the internet powered by blockchain and other similar tech. Well, despite the crypto industry's challenges, like some epic exchange and coin collapses over the past year, the city's still determined to make it happen.
More recently: In February, Hong Kong's finance chief Paul Chan put aside HK$50 million (around US$6.4 million) to speed up Web3 development by organizing international conferences and youth workshops.
The development: On Sunday, Chan said he's optimistic about the potential of innovative technologies like blockchain. After the recent "burst bubble," he thinks now is the perfect time for skilled professionals to explore new and groundbreaking ideas.
He also mentioned that the next stage of Web3 development is all about diving deeper into blockchain technology to find even more ways to use it. To support Web3 development, Hong Kong is holding a two-day digital economy summit starting this Thursday with some pretty big industry giants like Alibaba, Baidu and Huawei.
Australia and China make a new deal
The backstory: For the past few years, there's been a lot of tension between Australia and China when it comes to trade. In May 2020, China placed an 80% tariff on Australian barley after Australia called for an independent probe into the COVID pandemic. Australia then challenged the tariff in the World Trade Organization (WTO). The trade barriers have been costing Australian exporters billions of dollars.
More recently: Last year, tensions began easing between the two with Australia's new center-left government. Foreign Minister Penny Wong met with her Chinese counterpart Wang Yi in Beijing this past December, the first visit there by an Australian minister since 2019. And, in January, for the first time in almost three years, China started importing Australian coal again.
The development: On Tuesday, the two countries said they had reached a new trade deal on barley imports. Australia plans to suspend the case it brought to the WTO involving China's anti-dumping and tariffs on Australian barley while they work things out. And China plans to address those tariffs over the next three to four months. Australia confirmed that the process would be a lot quicker than going through the WTO. Later this week, Chinese Vice Foreign Minister Ma Zhaoxu will visit the land down under and Fiji and will be meeting with government officials.
To end, we'll look into:
Celebrating Kusama in Hong Kong
Yayoi Kusama is an iconic figure in contemporary art. A Japanese artist known as the "princess of polka dots," Kusama is a multi-disciplinary creative who sculpts, paints and even dabbles in performance art. But pretty much all of her famous pieces include polka dots of some kind or another. She's big on exploring interconnectedness and the universe and life as well as death.
"Our Earth is only one polka dot among a million stars in the cosmos. Polka dots are a way to infinity. When we obliterate nature and our bodies with polka dots, we become part of the unity of our environment," she said. Exploring space with her larger-than-life pieces and vision, Kusama has become a household name.
Since last May, the Hong Kong art museum M+ has been exhibiting Kusama's sprawling career in a show called "Yayoi Kusama: 1945 to Now." It's "the largest retrospective of the artist in Asia outside Japan." This exhibit ​​shows over 200 Kusama works, which include paintings, drawings, sculptures, installations and archival material. True to its title, some of the works are from before Kusama was even a professional artist, like some early sketches she made as a teenager during World War II. It's organized in both chronological and thematic order so that visitors can really see how her art has evolved over the course of her career.
Now, M+ is giving away 10,000 tickets to this exhibition for free! The tickets will go to local students to help them learn to express mental health issues through art. M+ is working with "Shall We Talk," a government initiative for mental health outreach, to get this workshop off the ground. It's called "Shall We Talk at M+."
"We are not therapists, we can't necessarily help anyone in that sense, but we can help you to connect your own emotional expression to what you are experiencing," says Keri Ryan, head curator for learning and interpretation at M+, to SCMP. "We can help people feel more comfortable expressing themselves through making art or walking through the exhibition."
In other news ...
📈Stocks: MSCI's global gauge of stocks is up 0.39% at 2797.07 at the time of writing.
Dow Jones added 0.29% to 33,684.79.
Nasdaq Composite lost 0.43% to 12,031.88.
S&P 500 stayed flat at 4,108.94.
Hang Seng Index gained 0.76% at 20,485.24.
🧠Some quick factors to bear in mind:
US stocks were mixed on Tuesday. Bond yields went up because traders believed interest rates might peak soon. The two-year Treasury yield rose to 4.035%, twice the Fed's inflation target.
Investors eagerly await the latest US consumer prices data, which is expected to show that core inflation rose 0.4% monthly and 5.6% year-on-year in March. This info and Thursday's producer prices will give us more insight into how the Fed will handle its interest rate hikes.
On Friday, big banks like JPMorgan Chase, Wells Fargo and Citigroup are set to report their earnings for the first time since the bank crises in March.
Over in Hong Kong, stocks rallied after a long weekend, while China's stocks took a hit over Taiwan tensions following President Tsai Ing-Wen's meeting with US officials.
China's consumer inflation dropped to an 18-month low of 0.7% in March, suggesting weaker demand. The producer price index (PPI) fell by 2.5% year-on-year, indicating that factories are lowering prices due to weaker demand.
Alibaba rose about 2% thanks to the debut of its new product, Tongyi Qianwen, which uses ChatGPT-style technology.
👄Some comments and chatter:
"The data coming forward this week is important in that it will be one of the last sets of data to inform the May 3rd Federal Reserve meeting. And, as the Federal Reserve evaluates their battle against inflation and the appropriate pace of monetary policy, market conditions have already begun to lean back towards an additional rate increase at the next meeting," said US Bank Wealth Management's William Northey.
"The Fed mantra has been once we get to the terminal rate, and that's where the data dependency moves things around, but once we get to the terminal rate, we're staying there for a while," said Liz Ann Sonders, chief investment strategist at Charles Schwab.
🛢Oil: On Tuesday, oil prices shot up about 2% as traders were optimistic that the Fed might back off its policy tightening after a big US inflation report drops later this week. With this, US crude dropped 2.2% to US$81.53, and Brent lost 1.7% to US$85.61 per barrel.
👛Bitcoin: At the time of writing, Bitcoin is up 2.02% at US$30,256.60.
🌋Volcano erupts in Russia: On Tuesday, the very active Shiveluch volcano in eastern Russia erupted. It shot out an ash cloud that reached an area of 108,000 square kilometers (41,700 square miles). Nearby towns and villages were covered in ash about (8.5 centimeters (3.5 inches) deep, which is the deepest it's gotten in 60 years. After the volcano erupted, a 5.8 magnitude earthquake also hit the region
📃Global Financial Stability report released by IMF: Every year, the IMF releases a Global Financial Stability report. This year's predicts for the global economy a risk of a kind of steep slowdown, increasing the odds of a recession. The IMF's growth forecast is at 2.8 now.
👨Netanyahu reinstates defense minister: Right before he put plans for a judicial overhaul on hold, Israel PM Benjamin Netanyahu fired Defense Minister Yoav Gallant for speaking out against the overhaul. After more protests have rocked Tel Aviv, Netanyahu has reversed that decision and is bringing Yoav back on board.
💻Russia moves to an electronic draft: When Russia's conscription started last year to build up its military as the war in Ukraine continued, many young men left the country to get out of fighting. Now, Russia's parliament has voted on a plan for an electronic conscription system to try to stop that from happening, delivering draft notices electronically instead of in person.
🩺UK junior doctor strike: In the UK, junior doctors make up about half of the medical workforce, and they've been asking for pay that better matches up with inflation. On Tuesday, these junior doctors began a four-day strike over these pay needs. And the government has now made a warning about how much this will disrupt patient services.
🌷Katie Cotton has died: Katie Cotton, a longtime Apple communications chief that goes back to the iconic Steve Jobs era, has passed away. Her family says she went peacefully at home, and she leaves behind two children and her partner, Jim Wells.
💲Google fined: Internet mega-giant Google is often accused of monopolizing the market and has faced many fines and trouble before for its business practice. Now the company is being fined by South Korea for squeezing out the local rival in the country, One Star Co.
🐤Twitter is no more: Twitter the company has merged with a newly formed shell firm called X Corp., according to a court filing, at the hands of new owner CEO Elon Musk. He's suggested before that acquiring Twitter would be an "accelerant" for creating X, which he says is supposed to be an "everything app," kind of like China's WeChat.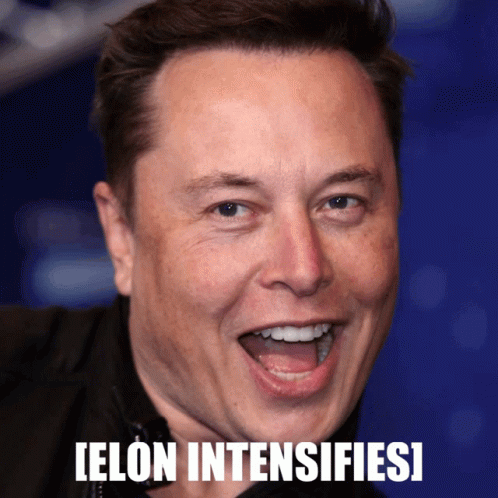 🏢UN tells Afghan staff to stay home: Last week, the Taliban barred female UN staff from working in Afghanistan. Now, the UN is reviewing how it operates in the country and has told all of its staff there to stay home until at least some point in May. The UN says that if it works with the Taliban's ban, it would be in breach of its charter.
👩‍⚖️Elizabeth Holmes' prison delay bid denied: Theranos founder Elizabeth Holmes is set to start serving her prison sentence later this month. She tried to delay her prison sentence from starting until she receives a ruling on her appeal of the conviction, but a federal judge has denied her that bid, saying it's unlikely the charges will be reversed by the appeal.
📄Former Twitter execs suing Musk: Former Twitter executives, including ex-CEO Parag Agrawal, are seeking repayment for legal fees they've had to pay out of pocket. They're suing the current owner and CEO Elon Musk for US$1 million in legal fees that they paid while dealing with shareholder lawsuits and government investigations.  
💸Bitcoin's back up: In a swing this week, Bitcoin has reached above US$30,000 for the first time since last June. It's now up a whopping 82% since December.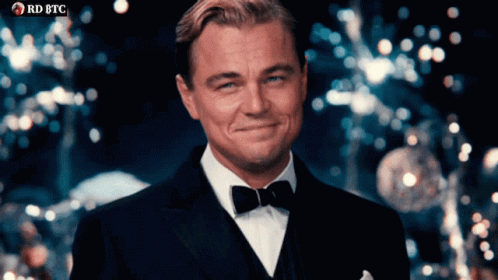 🤑World's most expensive license plate: A plate with the number 7 sold in Dubai for US$15 million by Emirates Auctions. That makes it the most expensive license plate ever sold. This money will go to the charity 1 Billion Meals Endowment, which helps feed communities struggling with food insecurity all over the world.
💍Is Millie Bobby Brown engaged? Actress Millie Bobby Brown (19) and rockstar Jon Bon Jovi's son, actor Jake Bongiovi (20), made their relationship public last year. Now, it looks like they've announced that they are engaged via Instagram. Brown wrote in a post, "I've loved you three summers now, honey, I want 'em all," referencing some Taylor Swift lyrics. Awww.
---
Enjoying our TMS Headlines?
Forward it to a friend! After all, sharing is caring.
Anything else? Hit reply to send us feedback or say hello. We don't bite!
Written and put together by Joey Fung, Vanessa Wolosz, Shebby Farooq and Christine Dulion