Covid
From another "category killer" retailer going under to China's plans for building on the moon – Here are today's Headlines
Bed Bath & Beyond was once a huge household name for all home and bath needs in North America.
A few minutes every morning is all you need.
Stay up to date on the world's Headlines and Human Stories. It's fun, it's factual, it's fluff-free.
To start off, we're looking into:
Bed Bath & Beyond's bankruptcy
The backstory: Bed Bath & Beyond was once a huge household name for all home and bath needs in North America, but it's been having a tough time keeping up with the online shopping trend over the years. It's one of the biggest "category killers" – stores that dominate a particular retail category, similar to Toys "R" Us, Circuit City and others. But, with COVID and supply chain disruptions thrown into the mix, the slowed economy has really put a damper on things despite the company's 90s and 2000s heyday.
More recently: Last year, the company tried to cut costs by letting go of about 20% of its workforce and raising hundreds of millions in new financing. But, in January, it reported a massive quarterly loss and a 33% decline in sales, leading to concerns about possible bankruptcy.
The development: Bed Bath & Beyond filed for bankruptcy over the weekend and is already starting a liquidation sale. The home goods retailer listed its assets and liabilities, writing that it has US$4.4 billion in assets and US$5.2 billion in debt.
The retailer did manage to get a US$240 million loan to keep things going long enough to wind everything down. It's also looking to find a buyer for some or all of its business, but if it can't find one, it could be game over and time to join the ranks of other category killers that have recently gone under.
HSBC's back and forth with its largest shareholder
The backstory: HSBC is Europe's biggest bank, headquartered in London, UK. But it also has a lucrative Asian division, with a major presence established in Hong Kong when the city was still a British colony.
Ping An, a Chinese insurer and HSBC's largest shareholder (at just over 8%), is one investor pushing for the bank to spin off its Asia business – its main money maker. According to Ping An, doing this will make the bank more competitive and help add another US$25-35 billion to its market value. But not everyone's on the same page; two big shareholder advisory groups, ISS and Glass Lewis, have told HSBC investors to say no to Ping An's idea. This proposal is on the agenda for the company's annual shareholder meeting on May 5.
The development: Another shareholder, Ken Lui, officially proposed two resolutions to be voted on in May – one, to restructure the Asian division and, second, to boost dividends back to pre-COVID levels. Lui leads the "Spin Off HSBC Asia Concern Group," and he said he's hired Alliance Advisors, a firm that focuses on shareholder engagement, to help lobby HSBC investors to vote in favor of the resolutions. Lui also said he met with execs at Ping An to discuss the ideas, and they indicated their support. The resolutions will require 75% of votes in favor, but "nothing is impossible," Lui told reporters.
China's 3D printing lunar plans
The backstory: China has been looking into how humans could live on the moon for a while now. The country's first moon landing was in 2013, but its space agency has made a lot of progress since then. In 2020, the uncrewed Chinese lunar mission Chang'e 5 brought back China's first lunar soil sample. And between now and 2030, China plans to send Chang'e 6, 7 and 8, which will all go to the moon's south pole. The third mission plans to look for resources that support long-term living on the moon. China is also aiming to land an astronaut on the moon by 2030.
The development: Well, if we're going to put people on the moon, they will need somewhere to stay. On Monday, China Daily reported that the country is looking into using 3D printing tech to construct buildings on the moon. The Chang'e 8 lunar mission will investigate the environment and mineral composition and determine if tech like 3D printing can be sent to the moon's surface. The idea would also be to use lunar soil as the raw building material.
To end, we'll look into:
Saudi Arabia's mega-city plans
Back in 2021, Saudi Arabia's Crown Prince Mohammed bin Salman (aka MBS) announced plans for something called "The Line." The idea is for it to be a megacity region housing up to 9 million people with no carbon emissions. At 170 kilometers long and half a kilometer high, but with a width of just 200 meters, its name is pretty telling.
With no cars, this city would reportedly operate using underground trains, electric air taxis, an artificial moon, glow-in-the-dark beaches – you know, the usual. And Saudi Arabia is already pushing for it to be the international city of the future, housing a million people by 2030 and up to 9 million by 2045.
The parent project for this city is called NEOM, and it's a bit of a controversial development. NEOM is meant to be a region of smart towns and cities, ports and enterprise areas, research centers, sports and entertainment venues and tourist centers. Initially, the project was expected to cost about US$500 billion and was ambitiously set to finish in 2030.
The Line will feature a 100-mile-long "vertical sky scraper" built in the northwest part of the country, in the middle of the desert. And it's supposed to be a model of sustainability. In total, NEOM will cover about 26,500 square kilometers.
What's the motivation for building this, you ask? The investment is part of MBS's broader plan to modernize Saudi Arabia and decrease the economy's reliance on fossil fuels.
Even though development has already started, it's not visible through satellite image providers like Google Maps. According to Stephen Wood, senior director of Maxar's news bureau, "We do not have any recent high-resolution imagery that has been collected over these areas." But, according to satellite imagery obtained by MIT Technology Review, some parts of the project are already seeing some progress.
Now, the NEOM project has started getting international attention for some not-so-positive aspects of its plans. For example, smart cities currently use about 10% of possible user data. But, NEOM will use AI and access 90% of possible user data, according to city planners.
"NEOM is designed to leapfrog those [other smart cities], to begin from the ground up in sort of an entirely designed fashion to collect data and use that data for the purposes of the city," James Shires, a researcher at London's Chatham House think tank, told Insider.
All in all, it sounds really high-tech and futuristic. But some critics say the project has a darker intention aligned with MBS' political aims.
"It's a ticket for him to enshrine himself as the Saudi leader that modernized the country and usher it into a new technological era," said Marwa Fatafta, a policy manager at Access Now, a German digital rights organization to Insider.
She warns that alongside all the shiny bells and whistles this high-tech city offers, its "smart" features could be used for other aims, like surveillance and data collection on residents.
In other news ...
📈Stocks: MSCI's global gauge of stocks is up 0.13% at 2,826.85 at the time of writing.
Dow Jones gained 0.2% to 33,875.40.
Nasdaq Composite slid 0.29% to 12,037.20.
S&P 500 rose 0.09% to 4,137.04.
Hang Seng Index lost 0.58% to 19,959.94.
🧠Some quick factors to bear in mind:
On Monday, the Nasdaq Composite slipped a bit, but the S&P 500 and Dow Jones held steady as investors eagerly awaited to see how big tech companies did this quarter.
On the earning reports front, all eyes are on tech giants like Alphabet, Microsoft, Amazon and Meta to report their earnings for the first quarter.
Meanwhile, investors are watching for new economic data due later this week to see if inflation is cooling and if the Fed will raise rates at its next meeting. This includes GDP numbers for Q1 and April's consumer sentiment data.
Over in Hong Kong, stocks ended lower on Monday, with investors sidelining, waiting for some key data releases later in the week.
Li Ning, a sports equipment company, tumbled 3.6%, while Longfor Group and Sunny Optical Technology fell over 2%.
HSBC didn't move much after dropping over 1% due to some disagreements with its biggest shareholder, Ping An Insurance. We spoke about this more a bit earlier.
👄Some comments and chatter:
"Investors are trying to look though all the economic data points as well as earnings comments to discern how the Fed is likely to move," said Paul Nolte, a senior wealth manager at Murphy & Sylvest Wealth Management, in a note.
"A lot of the good news is already in the pric. It's going to take a lot more for tech earnings this week to really move the needle on the stock prices," said Chris Zaccarelli, chief investment officer at the Independent Advisors Alliance.
🛢Oil: Oil prices rose on Monday as investors were feeling optimistic about holiday travel in the world's biggest oil importer, China, which would mean more fuel demand. With that, US crude rose 1.1% to US$78.76, and Brent was up 1.3% to US$82.73 per barrel.
👛Bitcoin: At the time of writing, Bitcoin is down 0.44% at US$27,454.20.
🚁Sudan evacuations: Many countries have been evacuating their embassies and diplomats from Sudan as fighting creates instability in the country. The US successfully evacuated government personnel and their families and has said it's trying to help US nationals with a way to leave. The UK said it's evacuated all British diplomats, but the country has around 4,000 foreign nationals in Sudan and hasn't been able to remove many of them, advising they stay confined to their homes for now. Sudanese residents are fleeing the capital of Khartoum to avoid getting caught in the fighting.
💬China on Ukrainian independence: Over the weekend, a Chinese diplomat in France made a statement questioning the sovereignty of former USSR member states, including Ukraine. This drew backlash from a few different countries, from some Baltic states to France. Now, China is rejecting these remarks, saying it respects the independence of post-Soviet countries.
📢Lavrov's UN meeting on "International Peace": Every month, the presidency of the UN Security Council is assigned to a different member country, and April's went to Russia, a controversial appointment because of the war in Ukraine. On Monday, Russian Foreign Minister Sergey Lavrov hosted the UN's "Maintenance of International Peace and Security" meeting, where reps for the US, UK and Switzerland all used their speaking time to slam Russia for the war. UN Secretary-General Antonio Guterres also condemned Russia's invasion when he opened the meeting.
🚓Cult investigation death toll reaches 73: Yesterday, we mentioned that Kenyan officials are exhuming the graves of a religious cult who were told to starve themselves to death to "meet Jesus." As the probe continues, the body count is ticking higher, with a current count of 73 victims.
🚫Fascist leader removed from mausoleum in Spain: Former fascist leader of Spain, José Antonio Primo de Rivera, led Spain as dictator from 1923 to 1930 and was executed for links to rebels who started a coup. In an effort to end the glorification of Spain's civil war and legacy of dictatorship, the country is removing Francoist symbols (remnants from the dictatorship of Francisco Franco) from public spaces and moving the bodies of fascist figures from burial sites of "prominent position." So, Primo de Reviera's body was exhumed from a major mausoleum on Monday and moved to a smaller cemetery in Madrid.
📄Disney's first round of layoffs: In February, Disney announced it would be laying off a chunk of 7,000 people from its workforce. The layoffs began on Monday, starting with cuts to ESPN, Disney's entertainment division, Disney Parks and its Experiences and Product division.
🌞The end of crypto winter? Crypto has been really unstable, especially since the fall of FTX and Silvergate Capital, a crypto-friendly bank. On Monday, Standard Charter said that the "crypto winter" is over, though, and that bitcoin could reach US$100,000 by the end of 2024.
💪Apple wins antitrust appeal: Fortnite producer Epic Games made antitrust claims against Apple for its App Store policies but lost. After bringing the case to an appellate court, Epic Games lost again. The court said that the App Store doesn't eliminate competitive practices, but Epic Games did win one concession involving restrictions on how users make in-app payments.
🤑LVMH tips half a trillion: Luxury goods powerhouse LVMH, which owns name brands like Louis Vuitton and Christian Dior, just became Europe's first company worth more than US$500 billion. This is only two weeks after making it onto the list of the top 10 biggest companies in the world.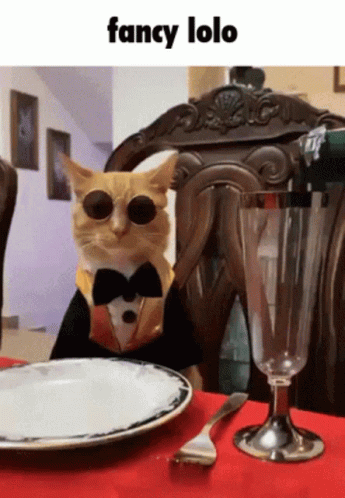 🔍What's inside Mars? Scientists have been trying to figure out what makes up the inside of Mars. By gathering seismic data from the surface of Mars via a probe, NASA has discovered that the planet's core is a liquid iron alloy, and there's also a lot of sulfur and oxygen in the mix.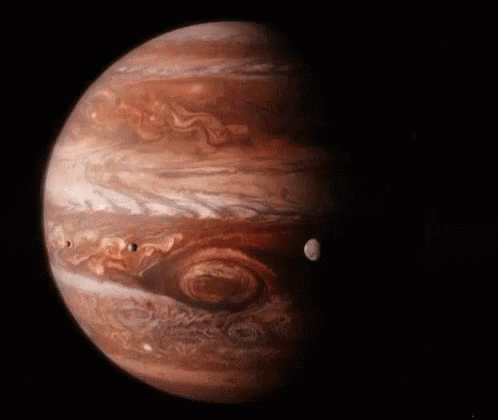 🏝In the market for a private island? A beautiful, 25-acre private island just went on sale in Scotland for the steal of US$186,000. There is a catch, though; Barlocco Island is under certain nature protection laws, which means it may be difficult to develop on, so don't count on building your dream home here. There are also no water mains or electricity on the island.
💸More island sales: In other private island news, a stretch of land on an artificial island in Dubai has sold to a private buyer for 125 million dirhams (US$34 million), setting a new record in the region. The buyer, who lives outside of the UAE, plans to build a family vacation home on the plot.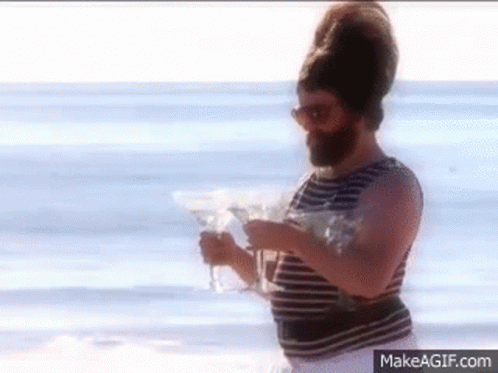 ---
Enjoying our TMS Headlines?
Forward it to a friend! After all, sharing is caring.
Anything else? Hit reply to send us feedback or say hello. We don't bite!
Written and put together by Joey Fung, Vanessa Wolosz, Krystal Lai and Christine Dulion