WORLD
From Elizabeth Holmes maybe heading to the slammer to Pokémon victory – Here's your November 14 news briefing
To start off, we're looking into: Elizabeth Holmes is looking at jail time – Elizabeth Holmes is the former CEO of Theranos, a blood-testing startup founded in 2004.
To start off, we're looking into:
Elizabeth Holmes is looking at jail time
Elizabeth Holmes is the former CEO of Theranos, a blood-testing startup founded in 2004. At the time, she was the world's youngest self-made billionaire and often called a "female Steve Jobs." But, the shocking news was that the Silicon Valley unicorn was a big fat lie.
In 2015, Wall Street Journal journalist John Carreyrou exposed Holmes and Theranos, saying that the company's claims were false. In 2018, Holmes was charged with 11 counts of fraud in the US.
On Friday, prosecutors said Holmes should serve a 15-year prison sentence and that she was remorseless and should pay full restitution to her duped investors. But her lawyer said the prison time should not be more than 18 months because she posed no danger and asked for it to be reduced to house arrest. She's set to be sentenced on November 18.
Dear FTX customers, you might be screwed
We're still talking about FTX and its CEO, Sam Bankman-Fried, because the world's second-largest crypto empire keeps falling deeper and deeper into a hole.
On Friday, Bankman-Fried resigned as CEO, and FTX filed for bankruptcy. Around 130 other sister companies, including FTX US and Alameda Research, are also named in the filing. FTX said in the filing it has more than 100,000 creditors and between US$10-$50 billion of estimated liabilities and assets. It's probably the biggest bankruptcy in the US this year.
So what about FTX's customers? They're in complete panic mode about their money, but there's nothing they can really do about it. It's unclear if they'll get any of their money back. Police in the Bahamas are also looking into a criminal probe over the situation.
Myanmar and the ASEAN Summit
Last Thursday, Southeast Asian leaders met in Cambodia for the first day of the ASEAN conference, a summit held every two years by the Association of Southeast Asian Nations. This year, one elephant in the room was what to do about Myanmar and its military leadership. Last year, ASEAN introduced the "Five-Point Consensus," which demands an end to violence in the country. Myanmar's junta government doesn't seem interested in going along with this.
ASEAN didn't allow Myanmar's leaders to join any official meetings. Myanmar refused to send non-political representation, but some of its officials attended pre-summit meetings. On Friday, ASEAN delegates called on Myanmar to make actual progress on the Consensus or be barred from the bloc's meetings. They decided there needs to be an established timeline for peace. But, Myanmar's government already objected, rejecting ASEAN's recommendations.
To end, we'll look into:
The future of streaming services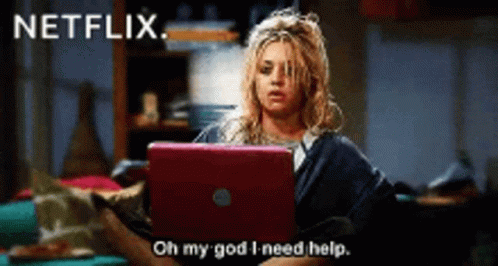 Over the past few years, streaming services for TV and movies have taken over the entertainment sphere in a big way. At the beginning of this revolution, Netflix was pretty much the only subscription-based streaming service. Now, these platforms are popping up everywhere, even replacing cable TV for some people.

Where does the streaming phenomenon go from here?

With more and more platforms cropping up and competing with one another, it can get kind of overwhelming for consumers to pick which ones they actually want. According to a survey by Ipsos and NPR, 69% of respondents think there are too many streaming services now available. And 65% of respondents consider cost an important factor in deciding on subscriptions.

Because there are just so many streaming platforms out there, and most people don't really want to spend the money on paying for all of them, subscriber growth has begun to slow down. Now, some of these companies are considering bundling deals to streamline the selection process and make things a little more affordable for the everyday person.

Journalist Jessica Toonkel said: "These streaming companies need to continue growing because they all have goals of profitability. So they need to grow their streaming services quickly in order to be profitable."

So, some streaming services are also trying to bring in new subscribers by adopting an ad-supporting tier that would be cheaper than the ad-free version. Hulu has had this option for ages. But now, Netflix and Disney+ have taken up this idea. Netflix also has plans to allow subscribers to pay a small extra fee to share their accounts with more people. To keep users from canceling their subscriptions, streamers will continue investing in original content that's only available on their respective platforms.

"Today's widespread account sharing between households undermines our long term ability to invest in and improve our service," explained Chengyi Long, a director of production innovation at Netflix.
In other news ...
💥Istanbul blast: Six people died, and 81 others were injured on Sunday when an explosion went off on a street in Istanbul. The area where the incident occurred is usually crowded with shoppers and tourists on weekends. Turkish President Tayyip Erdogan says the blast was a bomb attack and attributed it to an act of terrorism.

📢Iranian protest casualties: According to Norway-based Iran Human Rights NGO (IHRNGO), Iranian forces have killed at least 326 people dealing with the nationwide protests that started two months ago with the death of Mahsa Amini. That number includes 43 children and 25 women, with IHRNGO saying that this published number is an "absolute minimum."

💣Israeli air strikes: The Syrian military confirmed that on Sunday, Israeli missiles hit one of its air bases, killing two servicemen and injuring three others. Russia has a strong military presence in Syria, and sources said the Iranian air force recently used the air base.

✈Vintage aircraft crash: On Saturday, two vintage World War II-era military planes crashed into one another in midair above Dallas Executive Airport, killing the six people on board both planes. They were flying in an airshow that afternoon called Wings Over Dallas, which has now been canceled.

🚌Egyptian bus falls into canal: In Egypt, a bus fell into a canal in the Nile River Delta region on Saturday. The crash killed at least 21 people, three of them children. The head of police investigations said the driver may have lost control of the steering wheel.

😷China's COVID situation: China has reported 14,878 new COVID infections for Saturday, with a record number of new daily cases in Beijing, Guangzhou and Zhengzhou. Industrial activity in Guangzhou and Zhengzhou is limited due to control measures.

🗨Aussie/China talks: Australian PM Anthony Albanese spoke with Chinese Premier Li Keqiang at a summit on Sunday amid rumors that Albanese and Xi will chat on Monday at the G20 summit in Bali. Albanese called it a "constructive" conversation.

🕊Ethiopia truce: The Ethiopian government and Tigrayan forces have signed a deal to implement peace between them. They've been meeting in Nairobi for about a week to agree on a peace pact signed in Pretoria.

📩US midterms: The Democrats won 50 seats in the Senate and will retain control, a win for Biden's administration. Control of the House is still up for grabs, with the Republicans in the lead as of now.

🍏New Apple tech on the way: Apple has plans for its next major product – a mixed-reality headset that could be a step toward a new era of computing. The headset will likely run around US$2,000-$3,000 and will have a Mac-level M2 chip, more than 10 cameras outside and inside and the highest-resolution displays ever used for a mass-market headset. It'll run on a new operating system called realityOS.

🐤Twitter bankruptcy?: Twitter was never a super-profitable platform compared to its rivals. But last week, new owner and CEO Elon Musk announced that Twitter could go bankrupt, which hasn't been an issue before. This week, it also reinstated gray "official" badges after a flood of fake accounts using the new blue check verification system.

🎨Banksy in Ukraine: Famous British street artist Banksy has painted a mural on a ruined building outside of Ukraine's capital. On Friday night, he posted three photos of the artwork on Instagram. It's of a gymnast doing a handstand in the destruction of the town of Borodyanka.
🤹‍♂️Ash catches 'em all: For over 20 years, Ash Ketchum has been on a journey to become the very best like no one else. Finally, he's become a Pokémon world champion! This happened on the latest episode of "Pokémon Ultimate Journeys: The Series," released in Japan.
Written and put together by Joey Fung, Vanessa Wolosz, and Christine Dulion