Ukraine-Russia War
From the Poland missile blast to an interrupting baby elephant – Here's your November 17 news briefing
To start off, we're looking into: Poland missile blast likely an accident – On Tuesday, Ukraine said Russia attacked the country with more than 90 missiles, the biggest offensive in more than a month.
A few minutes every morning is all you need.
Stay up to date on the world's Headlines and Human Stories. It's fun, it's factual, it's fluff-free.
To start off, we're looking into:
Poland missile blast likely an accident
On Tuesday, Ukraine said Russia attacked the country with more than 90 missiles, the biggest offensive in more than a month. The attacks caused a lot of damage, including cutting out the power to around 7 million households across the country. During the attack, a missile struck a Polish village near the border, and two people were killed in the explosion.
Later Wednesday, Poland and NATO officials said that the incident in Poland was likely caused by Ukrainian air defenses protecting the country against the wave of missile strikes by Russia, and hitting the Polish village looked like an accident. But everyone seems to agree that it's ultimately Russia's fault for its continued illegal war on Ukraine.
Apple's made-in-the-USA chips
China is one of the biggest manufacturers of Apple products, but the company also sources its processors and other parts from the US and Taiwan. But, Apple CEO Tim Cook recently said that 60% of the world's processors are from Taiwan, which isn't exactly a "strategic position." And in July, the US passed the Chips and Science Act with US$52 billion in financial incentives to encourage US semiconductor production to compete with China.
So, Cook revealed during an internal meeting last month in Germany that the company will start sourcing chips from an Arizona factory run by TSMC that is expected to open in 2024. This is a big step for Apple to diversify its supply chain and start producing domestically instead of being dependent on manufacturers in Asia.
Another Trump presidency?
The end of the last US election left a sour taste in many people's mouths, with Trump supporters storming the Capitol (where Congress is based) on January 6, 2021. This was after Trump said the election was "rigged" and tried to turn state election results in his favor. The investigations into that whole thing are still very much in progress. His family business is also currently under investigation, and his home was recently searched for classified documents that weren't supposed to be there.
Well, everyone, strap in. Trump is running for office again in 2024. Democrats weighed in heavily with criticism and anti-Trump fundraising calls, while a handful of his loyal allies are standing by him.
Now, the question is whether or not Republicans will name him as the GOP nominee and whether or not he can actually win.
To end, we'll look into:
The pros and cons of billionaire philanthropy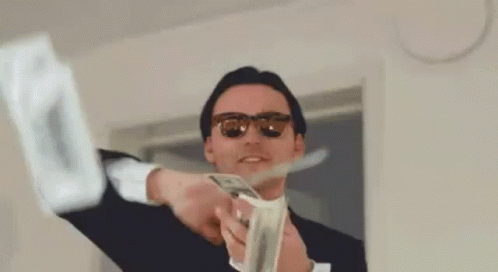 Billionaires have a lot of money, obviously. But they also give a lot of money away. Back in 2010, Bill Gates and Warren Buffett created something called "The Giving Pledge," an initiative to help the super-wealthy donate the majority of their money to charity. And recently, former world's richest man and Amazon CEO Jeff Bezos pledged to give away most of his wealth to charitable causes before he dies. This all seems like pretty positive news.

One of the major benefits of this is this kind of philanthropy can end up funding projects and research that really help humankind. For instance, abortion and contraception access worldwide is almost entirely billionaire-funded, with advances in safe abortion and contraception made through billionaire-funded research. And, when the pandemic was just beginning, billionaire-financed Fast Grants moved money quickly into COVID research.

But that's not the whole story. Billionaire philanthropy isn't always a totally selfless act.

Billionaires have been known to spend their money helping nonprofit causes, yes – but those causes are sometimes directly linked to public policy, shifting the priorities of democratically-elected governments and local authorities. For example, George Soros and Charles Koch are pretty widely known for using philanthropy as a tool of power.

And then there are the tax loopholes. Did you ever notice that a lot of billionaires don't just donate to existing charities but actually create their own? Think of the Bill and Melinda Gates Foundation. But sometimes, these charities are donor-advised funds (DAF). The New York Times defines a DAF as "a sort of charitable checking account with serious tax benefits and little or no accountability."

DAFs work by allowing the wealthy to give assets to an organization, but not making them give up control of those assets. The organizations will only make grants at a donor's request, essentially just holding onto these assets without doing anything with them until given the go-ahead. So, donors get the immediate tax benefits of donating to charity, and the charitable funds or assets don't actually have to be given up for a while – or maybe forever.
In other news ...
📉Stocks: MSCI's global gauge of stocks is down 0.77% to 2657.58, at the time of writing.
📰Some specifics:
Dow Jones is down 0.12% to 33,553.83.
Nasdaq Composite is down 1.54% to 11,183.66.
S&P 500 is down 0.83% to 3,958.79.
Hang Seng Index is down 0.47% to 18,256.48.
🧠Some quick factors to bear in mind:
In the US, stocks closed lower after stronger-than-expected retail sales data was released. Retail sales climbed 1.3% compared with forecasts for a 1.0% rise in October, the biggest increase in eight months, meaning the Fed could possibly continue rate hikes for longer than investors hoped.
Retail giant Target saw a decline in sales right before the biggest shopping season of the year, suggesting there's weakening consumer demand as customers deal with high inflation. Target fell more than 13%, its worst since May. It also dragged down other retail stocks like Macy's, Nordstrom, Kohl's and Gap.
In China, equities fell on Wednesday after the market rally earlier this week, as the growth of geopolitical tensions in Europe and surging COVID cases in China hit market sentiment.
On Wednesday, China's central bank said it would step up implementing its monetary policy to promote a healthy market.
The Chinese government's advisors said they'll recommend a modest growth target for 2023 from 4.5% to 5.5%. This means there'll be a bit of a pickup on the country's growth from this year, but still strained by its COVID challenges.
👄Some comments and chatter:
"A volatile earnings season for retail is forcing investors to be picky and particular on their retail exposure as the gap between big box retail and specialty retail continues to widen," said Jeff Kilburg, founder and CEO of KKM Financial.
"In the short term, the market is very extended and overdue to pull back and digest the recent rally," said Adam Sarhan, CEO of 50 Park Investments.
"The market is just trying to grasp for news and it's prone to overcompensate for the news, whether it's good news or bad news. We're just at that point in the cycle where we think there's still the high likelihood for potential downward trajectory of stocks as we head into 2023," said Sandi Bragar, chief client officer at Aspiriant.
🛢Oil: Oil prices fell more than 1% on Wednesday as Russian oil shipments to Hungary resumed and surging COVID cases in China weighed on sentiment. US crude settled at US$85.59, and Brent fell to US$92.86 per barrel.
👛Bitcoin: At the time of writing, Bitcoin is down 1.94% to US$16,552.40.
💣Oil tanker hit by drone strike: An oil tanker linked to an Israeli billionaire was struck by a bomb-carrying drone off the coast of Oman as tensions rise between Israel and Iran. The attack happened on Tuesday night, but no one was injured. An anonymous Israeli official told AP News Iran was responsible, but Iran has not commented on the incident.

🗞Fake news: A false claim that Iran has sentenced thousands of protesters to death went viral after the first death sentence for a protester was announced. An infographic circulated widely on social media – IG specifically – falsely says that 15,000 protesters have been sentenced to death in Iran. It was shared by major public figures, including Viola Davis, Sophie Turner and Canadian Prime Minister Justin Trudeau.

📢Iranian shopkeepers strike: On Tuesday, shopkeepers in Iran started a strike for the third anniversary of a violent crackdown on protests against fuel price rises that resulted in hundreds of deaths. This comes as protests are ongoing against the government after the death of Mahsa Amini. The strikes are expected to fuel current protests even more.

🕊Turkey pushes for peace talks: Turkey is pushing for peace talks between Russia and Ukraine, as it's friendly with both nations. The country is hoping to build on recent diplomacy, like resuming the grain deal. A NATO ally, Turkey, is neutral in the war, both pro-Ukrainian and not anti-Russian.

🏎Tesla pay trial: Tesla and Twitter CEO Elon Musk is in court this week to defend his 2018 pay package from Tesla, created by its board of directors. It was worth almost US$56 billion – the biggest compensation package for an individual from a public company. Tesla shareholders think Musk exploited his control over the company and its board for the package to "fund his personal ambition to colonize Mars."

🏡Home price drop in China: China's new home prices are falling at their fastest pace in over seven years, with authorities boosting support for the sector recently. New home prices slid 1.6% year-on-year in October after a 1.5% drop in September. This is the biggest annual drop since 2015.

💉Omicron booster: American biotech company Moderna announced that a booster dose of its bivalent COVID vaccine is more effective against two different versions of the omicron variant compared with a booster shot of its original formula. American pharmaceutical company Pfizer and its German partner BioNTech had similar news about their own bivalent booster shot earlier this month.

👨‍🍳Earliest signs of cooking: Researchers are now suggesting that human beings could've been cooking food hundreds of thousands of years earlier than previously thought. They found the 780,000-year-old remains of a big fish, which had signs of being cooked over low heat. Past evidence of cooking is from about 170,000 BC.

🍄Mushroom computer chips: New research shows that mushroom skins might be a good biodegradable alternative to some plastics used in technology, like batteries and computer chips, making them more sustainable.

🐘Curious baby elephant: A baby elephant couldn't keep its trunk to itself during a Kenyan news reporter's broadcast. Yes, that's it. A baby elephant interrupts the news. What else do you want? Just watch it already.

Written and put together by Joey Fung, Vanessa Wolosz, and Christine Dulion