Entertainment
Dance dance revelations – what makes us go footloose?
Even if you have two left feet, dancing is always fun. A celebration of movement and music – what's not to love?
A few minutes every morning is all you need.
Stay up to date on the world's Headlines and Human Stories. It's fun, it's factual, it's fluff-free.
Even if you have two left feet, dancing is always fun. A celebration of movement and music – what's not to love? Well, it turns out humans may be hardwired to move to music.

So, what makes us dance? Well, according to a recent study published in Current Biology, specific "music ingredients" are required to make us want to dance. "We look at things like what kinds of rhythms most pull people into that steady beat that we groove along with, and what kinds of interesting, syncopated, complex rhythms make us really drawn in and want to move more," said Daniel Cameron, a neuroscientist and the lead author of the study, which was conducted at the LIVElab at McMaster University in Ontario. (Also … where can we sign up to make people watch us dance?)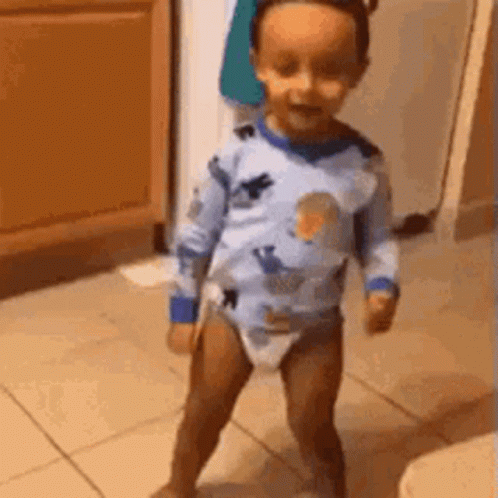 It turns out bass makes people want to dance more (You were right, Megan Trainor). According to the study, people danced 12% more when very low-frequency bass was in a song. What's really interesting is that to do this study, the LIVElab had to convert into a club-like setting. EDM duo Orphx performed live for volunteers who wore headbands with motion capture sensors. Very cool rave accessory.

In this study, the scientists were specifically interested in dancing for live concerts, not any other type of music experience (like blasting the latest Taylor Swift album alone in your bedroom). The scientists used Very Low Frequency (VLF) speakers, turning them on and off every 2.5 minutes over the course of a 55-minute concert. "Our data show that audience participants moved more, on average by 11.8%, while VLFs were ON vs. OFF," the study said.

Then, in a separate experiment, these same scientists had volunteers listen to concert audio using both VLF and normal speakers. About half of the listeners identified which speakers were VLF, which can be explained by chance. So, it looks like people can't directly hear the change in frequency, but it does affect movement.

So next time a boomer criticizes your love for twerk anthems or dubstep, just hit 'em with this science.