Business
From Credit Suisse's consequences to the problems of space trash – Here's your November 25 news briefing
To start off, we're looking into: Credit Suisse expects big losses – Credit Suisse has faced a string of scandals recently.
A few minutes every morning is all you need.
Stay up to date on the world's Headlines and Human Stories. It's fun, it's factual, it's fluff-free.
To start off, we're looking into:
Credit Suisse expects big losses
Credit Suisse has faced a string of scandals recently. Switzerland's second-largest lender has been accused of being used by money launderers, corrupt politicians and crooks. From a"shredding party" in Tokyo, where bankers destroyed evidence, to being convicted in June by Switzerland's Federal Criminal Court for not doing enough to prevent an alleged Bulgarian drug gang from laundering profits through the bank.
Now, Credit Suisse is putting efforts into restructuring to try and put years of scandals behind it. First, the bank plans to shift its focus toward private banking for the rich; and last month, the bank announced raising US$4.18 billion from investors and plans to cut 9,000 employees by 2025. But, the road ahead is a steep one. On Wednesday, it projected a US$1.6 billion loss for Q4 because clients withdrew about US$88.3 billion from the bank during the first few weeks.
Hong Kong public housing
Hong Kong is one of the world's most densely populated places, with a population of around 7.5 million. So, its housing demand is incredibly high. But, the city faces challenges with a housing shortage, ultra-expensive prices and tiny spaces. Initially, the government pledged a three-year average waiting time for public housing, which was met from 2003 to 2014. Then it increased to 4.6 years in 2017 and reached six years in December 2020, the longest wait time since 1999.
In October, John Lee promised 30,000 transitional flats to reduce the waiting time. The government also has found land to build 360,000 permanent public flats by 2030. Plus, homes must be bigger – at least 280 square feet.
So, on Wednesday, Hong Kong's Housing Authority said the average waiting time for a flat in public housing has dropped to 5.6 years.
Japan's Unification Church investigation
Japanese politics have a lot of ties to the Unification Church, which some have described as a "cult." These ties were revealed after the country's former prime minister, Shinzo Abe, was assassinated by someone who blamed the Unification Church for his mother's financial problems. The killer associated Abe with the church, even though he was not a member, and shot him down in public. Now, Prime Minister Fumio Kishida has come under public pressure to look into the church, especially since it's been revealed that around half of lawmakers in the ruling Liberal Democratic Party have ties to it.
On Tuesday, Japan's government announced a probe into the church's finances and structure. This investigation could even lead to the church losing its legal status, which would mean losing tax exemptions. The church has until December 9 to respond to questions given by investigators.
To end, we'll look into:
The problem with space junk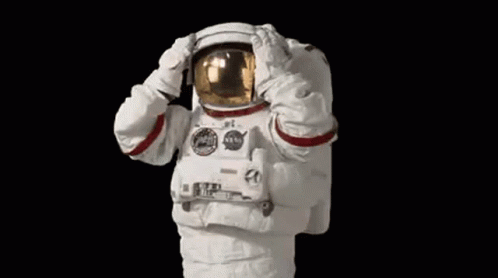 When we shoot stuff into space, it doesn't always come back to Earth. But it doesn't just disappear, either. If a satellite is orbiting Earth, it's going to continue being stuck in the planet's gravitational pull, even after it's no longer useful to us.

Right now, ​​there are actually millions of pieces of debris in Earth's orbit. A lot of it comes from satellite explosions and crashes. When these satellites crash into each other, they end up creating smaller, more widespread pieces of space trash. If satellites hit random pieces of space garbage all the time, there are going to be some problems for us here on Earth.

That random trash can hit other (more important) objects at over 22,300 miles per hour, which is faster than a speeding bullet. And this stuff could take hundreds or even thousands oif years to come back to the ground.

According to NASA: "Even tiny paint flecks can damage a spacecraft when traveling at these velocities. A number of space shuttle windows were replaced because of damage caused by material that was analyzed and shown to be paint flecks. In fact, millimeter-sized orbital debris represents the highest mission-ending risk to most robotic spacecraft operating in low Earth orbit." Remember, spacecraft and satellites are responsible for things like GPS, cell phone capabilities, television, weather tracking and military operations. So, that's not great.

And there's a history of spacecraft being really affected by space junk. Back in 1996, a French satellite was hit and damaged by debris from a French rocket that had exploded some 10 years beforehand. But, space agencies actually track space junk. And collisions with it are relatively rare.

So, how can we clean this stuff up? Well, the UN already has a policy of asking everyone to remove their satellites from orbit within 25 years of the end of each mission. This means bringing those satellites back into the atmosphere and getting rid of them here. How can organizations do this? It might sound silly, but they can use harpoons to get the material, catch it down here in a big net, grab it using magnets or even fire lasers to heat up the satellite, which causes an increase in its atmospheric drag, making it leave orbit.
In other news ...
📈Stocks: MSCI's global gauge of stocks is up 0.32% at 2706.01 at the time of writing.
📰Some specifics:
Hang Seng Index is up 0.78% to 17,660.90.
🧠Some quick factors to bear in mind:
In the US, markets are closed for the Thanksgiving holiday and will close early on Friday.
Crypto exchange Binance said on Thursday it would commit US$1 billion for the establishment of an industry recovery initiative (IRI) to invest in companies from the digital assets sector.
In China, the Shanghai Composite fell 0.25% to 3,089.31 while the Shenzhen Component traded 0.15% lower to 10,956.68. Hong Kong's Hang Seng index rose in the final hour.
China's giant commercial banks pledged at least HK$162 billion in new credit to developers, in line with the recent regulatory measures to ease a liquidity squeeze in the property sector. The news triggered a rally in property shares.
China's Country Garden rose 20% after receiving a credit line from the Postal Savings Bank of China worth at least 50 billion yuan (US$7.00 billion). China Vanke rose 8.4%, and Greentown China rose 9.82% in Hong Kong.
Meanwhile, billionaire investor Bill Ackman said his company is betting the Hong Kong dollar will fall and that its peg to the greenback could break.
👄Some comments and chatter:
"But I am a bit worried about the smaller ones, and they might still be unable to repay debts due to the challenges in home sales or financing by themselves. Asset quality might be under challenge and the non-performing ratio for real estate will stay high for banks in the coming months," said Gary Ng, senior economist at Natixis Corporate and Investment Bank.
"We have a large notional short position against the Hong Kong dollar through the ownership of put options. The peg no longer makes sense for Hong Kong, and it is only a matter of time before it breaks," said Pershing Square Holdings CEO Bill Ackman.
"The peg is likely to hold given that the fundamentals have continued to support the Fed. I think things might [have] calmed down somewhat on the China front and that could in turn also add to the resilience of the Hong Kong dollar peg," said Bank of Singapore currency strategist Sim Moh Siong.
🛢Oil: Prices slipped as the G7 considering a cap on the price of Russian oil raised doubts over the limited supply in the future. US crude dipped 0.2% to US$77.74., and Brent fell 0.3% to US$85.13 per barrel.
👛Bitcoin: At the time of writing, Bitcoin is down 0.1% at US$16,583.60.
💸Foxconn apologizes: Foxconn admitted to a pay-related "technical error" when they hired new recruits at their Zhengzhou iPhone factory. They also apologized to workers who have been protesting.
🤝Kosovo and Serbia reach a deal: Kosovo and Serbia finally made a deal to end their feud over license plates. The EU foreign policy chief announced the agreement on Twitter. They will now focus on an EU proposal to steady their relationship.
💲EU oil cap price: On Wednesday, the EU couldn't come to an agreement on the price cap for Russian oil sales. The G7 wants to weaken Russia's oil revenue. The EU does intend to decide on a price cap soon, wanting to create a system by December 5.
📩New Malaysia PM: Malaysia's opposition leader Anwar Ibrahim is now the new prime minister after trying to get the role for 25 years and being jailed twice. He's promised to fight corruption and strengthen the economy. He was sworn in on Thursday.
📄The UN says Iran is in crisis: The UN has labeled the treatment of protesters in Iran as a "full-fledged human rights crisis." The UN High Commissioner for Human Rights Chief Volker Turk is calling for "independent, impartial and transparent investigative processes" into how Iranian officials are violating human rights.
😷China expands lockdowns: Pandemic lockdowns are continuing to grow in China as COVID cases hit daily record highs. The number of new COVID cases rose by 31,444 in 24 hours, the National Health Commission said Thursday. That's the highest daily figure since the coronavirus was first found in Wuhan in late 2019.
👟Adidas investigates Ye: Adidas is launching an investigation into accusations from former employees that Kanye West played pornography in meetings and showed intimate pictures of his ex-wife Kim Kardashian in professional settings. Adidas is opening an independent probe after one of its largest shareholders requested clarity about these issues.
⚽Cristiano Ronaldo makes history: In Thursday's match of Portugal vs. Ghana, Ronaldo scored a goal. But, with this goal, he also became the first male player to score a goal at five World Cups.
🎽When politics meets sport: In more World Cup news, Brazil fans are divided on which color jersey to sport in support of the national team. The traditional yellow and green jersey has become associated with former far-right President Bolsonaro. So, fans that don't want to be connected with him are opting for the team's alternative blue jerseys.
🐭The mouse is back: Shanghai's Disney resort announced Thursday that it would be reopening on Friday after a 25-day closure due to COVID. Visitors will be required to present negative tests before entering the park.
⚫Black hole mystery solved: Blazars are created by a supermassive black hole feeding off material around it in a disk, producing two powerful jets on either side. For about 40 years, scientists have been wondering how the particles in these jets can move fast enough to reach such high energy. NASA's Imaging X-Ray Polarimetry Explorer, or IXPE, has been used in a new study that reveals the best explanation for this is a shock wave within the jet.
👩‍🚀Artemis 1's Orion spacecraft gets new moon photos: NASA's Orion spacecraft flew just 81.1 miles above the moon during its closest approach to it. The spacecraft was able to catch new, detailed images of the lunar surface.