Business
From a climate lawsuit in Sweden to gearing up for Cyber Monday – Here's your November 28 news briefing
To start off, we're looking into: Greta Thunberg sues Sweden – Sweden has always wanted to be a front-runner in becoming a fossil-free economy, so it's made lots of effort along the way.
A few minutes every morning is all you need.
Stay up to date on the world's Headlines and Human Stories. It's fun, it's factual, it's fluff-free.
To start off, we're looking into:
Greta Thunberg sues Sweden
Sweden has always wanted to be a front-runner in becoming a fossil-free economy, so it's made lots of effort along the way. But, recent policy changes have moved it farther from these goals, with plans to scrap the environment ministry as one example.
So, on Friday, more than 600 young activists, including famous Swedish climate activist Greta Thunberg, marched to the court during a protest and filed a lawsuit against Sweden for not doing enough to stop climate change. They also urged the court to require the country to take its "fair share" on climate policies and keep greenhouse gas emissions consistent with the Paris Agreement goals. They also want the court to determine if Sweden has violated citizens' human rights with its climate policies.
The US bans Huawei
The US has made lots of moves cracking down on Chinese tech, especially to limit the reach of China's telecommunication companies into US networks. From export controls since the Trump administration to the recently proposed restrictions on TikTok to limit China's access to US user data – all of this is over concerns of a national security risk from Beijing.
On Friday, US regulators officially banned sales of all electronics produced by Chinese tech giants Huawei and ZTE, saying they pose "an unacceptable risk" to national security. The US FCC also named  Dahua, Hikvision and telecoms firm Hytera Communications among the five Chinese companies on its "covered list."
Russian oil price cap woes
As Russia's war in Ukraine continues, oil is caught in the middle. Western governments that support Ukraine want a price cap on oil to limit the revenue that Russia gets from it. At the same time, Russia can stop exporting oil to these countries and stress their economies and infrastructure. Currently, the EU plans to start its price cap on December 5, the same day it's starting a Russian oil boycott. Member states haven't yet decided what that cap will be, exactly.
But now, Russia is coming up with a presidential decree banning Russian companies and any traders buying Russian oil from selling it to countries involved in a price cap, according to an insider. This move would basically ban price cap references in oil contracts and stop exports to any countries that adopt price caps. Still, on Saturday, Ukrainian President Zelenskiy called for a price cap on Russian seaborne oil at US$30-40 per barrel, which is way tighter than what was proposed by the G7: US$65-70 a barrel.
To end, we'll look into:
The evolution of Cyber Monday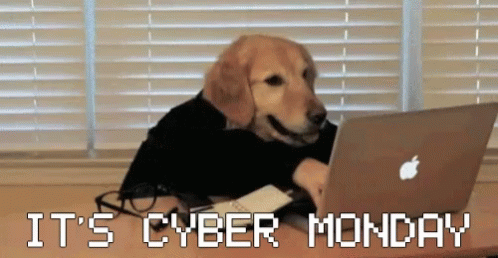 It's that time of year again: holiday shopping season. The upcoming weeks may be no different for those of us who rely on retail therapy to get through the whole year, but at least now, everyone else is drowning their sorrows with the help of their credit cards, too.

While Black Friday just passed, we're now gearing up for Cyber Monday. In case you're not in the know, Cyber Monday is when a ton of online retailers have big sales the Monday following US Thanksgiving. It's a relatively new concept, but it has totally swept the globe.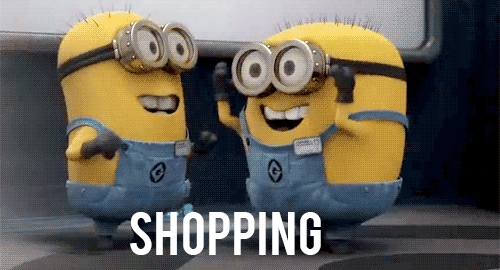 The National Retail Federation (NRF) in the US coined the term "Cyber Monday" in 2005. Even before then, online shopping was already a major phenomenon. But Black Friday didn't really apply to the e-commerce experience. As Katherine Cullen, the NRF's senior director of industry and consumer insights, explains: "With the growth of online shopping, online-only players like Amazon were looking for a way to capitalize on Thanksgiving weekend sales. The Monday after Thanksgiving became dedicated to online sales, differentiating it from Black Friday."

So, November 2005 marked the first official Cyber Monday. The NRF coined the term after noticing a regular spike in online sales and traffic on the Monday following Thanksgiving. But why did this spike occur? Well, the NRF theorized that people were shopping from their computers at work after returning from the Thanksgiving holiday. At their offices, people were more likely to have better internet access and service. Remember, this was the early 2000s.

After The New York Times reported on this NRF announcement in 2005, online income reached almost half a billion dollars, a 26% increase from the year before. As the years passed, more and more regular consumers began to recognize the "holiday," and Black Friday-like sales and deals from retailers became more commonplace. In 2014, Cyber Monday became the biggest online shopping day in the US, with over US$2 billion in total sales. Every year, that number continues to grow, and now Cyber Monday is one of the biggest shopping days online around the world.
In other news ...
🗻Landslide emergency in Italy: Italy declared a state of emergency after heavy rain caused a landslide on the island of Ischia on Saturday. At least five people have died, and seven are still missing. Many homes were destroyed, cars were swept out to sea and trees were uprooted in the disaster.
💣Russia shells Kherson: On Saturday, civilians in Kherson, Ukraine, fled the city en masse. Even though the city was just reclaimed by Ukraine, Russia has been bombarding it with intensive shelling for days.
🏦Venezuela humanitarian aid: Venezuela's government and opposition are asking the UN to manage a fund for about US$3 billion currently inaccessible in foreign banks. Venezuela wants that money to be unfrozen to combat the humanitarian crisis it's facing. This money had been frozen by the US and European countries as sanctions to pressure the president to work on creating free elections in the country.
📩Taiwan election: Taiwan President Tsai Ing-wen has resigned as head of the ruling Democratic Progressive Party after the party experienced major local election losses on Saturday. The opposition Nationalist party won some important races across the region.
📢Protests in China: Protests against China's zero-COVID policy have now started to flare up in Shanghai. The protests were triggered by a deadly fire in Xinjiang, with some people believing that current lockdowns could've delayed firefighters from reaching the victims.
⚽Israel-Palestine conflict comes to the World Cup: One of the most controversial Middle-Eastern issues has become visible at the World Cup – the Israel-Palestine conflict – even though neither is even playing. Both Israelis and Palestinians have come to Doha for the games, causing a lot of clashes. On social media, footage of a heated exchange between a Qatari man and an Israeli journalist has gone viral, and so have videos of Palestinians and Qataris joining together to confront Israeli reporters on live TV.
🤝China and Cuba: Chinese President Xi and Cuban President Miguel Díaz-Canel Bermúdez vowed mutual support over their "core interests" on Friday at an in-person meeting. Xi mentioned Chinese "cooperation in international and regional affairs" with Cuba. As two communist countries, China and Cuba seek to build "socialism with each's own characteristics," in Xi's words.
💰Some FTX losses recovered: US$740 million in assets from FTX's collapse have been recovered so far, but there are most likely billions of dollars still MIA. FTX hired the cryptocurrency custodial company BitGo to find these assets after filing for bankruptcy a couple of weeks ago. BitGo estimates that the US$740 million figure from November 16 has likely exceeded US$1 billion by now.
☑More Twitter check changes: After Elon Musk's failed attempt at revamping the check verification system into a mere subscription version of itself, he said Twitter plans to relaunch the new iteration of Twitter Premium. This time around, different colored checks will mark different verified IDs – gold for companies, gray for the government and blue for everyone else that pays the fee.
🏆More World Cup surprises: Germany's still in the game after a draw today 1-1 against Spain. Germany had been on the verge of an early exit if the team lost. Earlier in the day, Costa Rica stunned in the final nine minutes of the game to score against Japan. Now, Germany and Costa Rica play in four days, and Germany has to win or be eliminated.
🥱The right to not be fun: A French court ruled that companies can't fire their workers for failing to be "fun." This decision was made after a man was fired in 2015 for not participating in after-work drinks and nonwork-related social activities.
🐵Monkey festival: Thailand's annual Monkey Feast Festival went down on Sunday. A feast was served to monkeys there, presented on trays held by monkey statues at the Ancient Three Pagodas. Tons of Macaque monkeys attended, running around and fighting each other for food as human guests watched. "Previously, there were around 300 monkeys in Lopburi before increasing to nearly 4,000 nowadays. But Lopburi is known as a monkey city, which means monkeys and people can live in harmony," said the event's founder.
Written and put together by Joey Fung, Vanessa Wolosz, and Christine Dulion