Crypto
From the backlash on Balenciaga to the beauty of baguettes – Here's your December 1 news briefing
To start off, we're looking into: Backlash on Balenciaga – Last week, luxury fashion label Balenciaga apologized for an ad campaign featuring images of children holding bondage teddy bears with leather and fishnet clothes.
A few minutes every morning is all you need.
Stay up to date on the world's Headlines and Human Stories. It's fun, it's factual, it's fluff-free.
To start off, we're looking into:
Backlash on Balenciaga
Last week, luxury fashion label Balenciaga apologized for an ad campaign featuring images of children holding bondage teddy bears with leather and fishnet clothes. The response to the ads was huge – and not in a good way.
But now, Balenciaga is having issues with another campaign. It's suing production company North Six and set designer Des Jardins over its Spring 2023 ads. In one of the images, you can see paperwork about a Supreme Court ruling on child pornography – not a good look and pretty terrible timing after the whole bondage teddy bears thing. The brand is seeking at least US$25 million in damages.
But, attorneys from Des Jardins argue that the documents were prop items and their team didn't have any responsibility for which final images were selected. North Six asserted that they had no control over the shoot, and they weren't even on set at the time.
More crypto contagion spreads as wrapped Bitcoin depegs
More and more crypto players are being dragged into the mud by Sam Bankman-Fried's bankrupted FTX empire. And today, the spotlight is on wrapped Bitcoin (wBTC). Wrapped Bitcoin is basically an alternative token backed 1:1 by Bitcoin that can be used on different blockchains. It's also ranked as the 23rd largest cryptocurrency by its market value.
But now, Bitcoin has plunged to US$16,000, and wBTC has traded lower than Bitcoin, meaning it's lost its one-to-one backing. FTX's implosion means regulators are sifting through the rubble and taking a closer look at everything. Because of that, investors are very concerned the token isn't fully backed and that Alameda Research, cofounded by Bankman-Fried, was one of the biggest merchants to issue the Bitcoin offshoot.
A billionaire is redeveloping India's largest slum
A few weeks ago, we reported that Asia has a new richest man – Gautam Adani. Well, Adani is involved in a few different industries but is known for energy and real estate. Adani Realty has also been involved in a lot of development and redevelopment projects, especially in India.
On Tuesday, Adani Enterprises won the right to redevelop Mumbai's Dharavi neighborhood, which is known as India's largest slum. The company made a bid of 50 billion rupees (US$612 million). This is also the slum that was featured in "Slumdog Millionaire," a movie that made the slum famous. Indian authorities are calling the project "the world's biggest renewal scheme." For people who moved to Dharavi before 2000, India promised to resettle them into 300-square-foot houses for free.
To end, we'll look into:
Where do expats like to live most?
Estimates for how many expats there are in the world vary a ton, but one thing is for sure – there are a lot of them. There are many reasons for voluntarily relocating. Based on current trends, it looks like more and more young people are choosing to live so far away from home that they're crossing borders to do it! According to a 2017 HSBC study, 40% of millennial expats go abroad in search of new challenges. The study's leader, Alexandra Yanik, says, "Most millennials are balancing the need for a job with an intense wanderlust, and 65% of young professionals are making the two work well together abroad." They want to see the world, and they want to earn money while doing it.

But where are the best places for expats to live?

According to the InterNations Expat City Ranking list for 2022, three different cities in opposite corners of the world top the bill – Valencia, Spain; Dubai, UAE; and Mexico City, Mexico. Each city has something completely distinct that makes foreigners want to be there. For Valencia, it's quality of life; for Dubai, it's easy to deal with authorities and the government when coming in from abroad; for Mexico City, it's affordable and friendly, although not as safe. Valencia also has great public transportation, access to recreational activities like sports and ranks pretty high in terms of safety.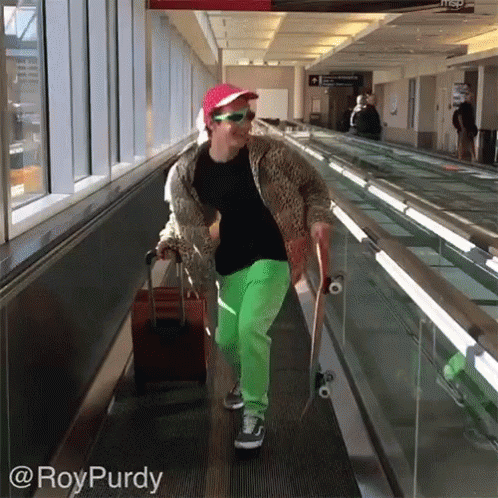 Other cities near the top of the list are Lisbon, Madrid, Bangkok, Basel, Melbourne, Abu Dhabi and Singapore.

Now, let's look into the worst cities to live in as an expat. From this ranking, we can see that it includes Johannesburg, South Africa; Frankfurt, Germany; and Paris, France. These cities were ranked pretty low due to low quality of life, difficulty dealing with admin and the government and costliness, respectively.

For this list, InterNations only used 50 cities, though. There are expats all over the world, with so many located in other cities not even mentioned.Stocks: MSCI's global gauge of stocks is up 2.16% at 2720.89 at the time of writing.
In other news ...
📈Stocks: MSCI's global gauge of stocks is up 2.16% at 2720.89 at the time of writing.
📰Some specifics:
Dow Jones is up 2.18% to 34,589.77.
Nasdaq Composite climbed 4.41% to 11,468.00.
S&P 500 gained 3.09% to 4,080.11.
Hang Seng Index is up 2.16% to 18,597.23.
🧠Some quick factors to bear in mind:
US stocks rallied on Wednesday as Fed Chair Powell's comments bolstered optimism. He confirmed that the central bank could slow the pace of interest rate hikes as early as December. But, he warned that inflation isn't over.
US job openings fell to 10.3 million in October from 10.7 million a month earlier. This suggests the economy rebounded more strongly than initially thought in the third quarter.
The US economy grew slightly faster in Q3 than previously reported, with Q3 GDP up a 2.9% annualized rate.
In China, stocks extended gains on Wednesday as the market cheered the easing of COVID measures in some places. Reports of higher vaccination rates among the elderly also helped, as these are seen as a necessary step toward reopening.
Official data showed China's manufacturing and services activities fell short of expectations and contracted faster in November to the lowest reading since April, weighed down by COVID curbs and softening global demand. Analysts said this will hurt the economy well into 2023.
👄Some comments and chatter:
"It makes sense to moderate the pace of our rate increases as we approach the level of restraint that will be sufficient to bring inflation down. The time for moderating the pace of rate increases may come as soon as the December meeting," said Fed Chair Jerome Powell.
"Powell just said what the market has been thinking all along. But before you get too excited, remember that this is a shift, not a pivot. Powell has been clear that rates could stay high for some time," said Callie Cox at eToro.
"Downside risks continue to grow as the virus situation continues to worsen and will weigh heavily on the economy into 2023," said Sheana Yue, China economist at Capital Economics.
🛢Oil: Oil prices settled higher Wednesday on signs of tighter supply, a weaker dollar and optimism over a potential demand recovery in China. US crude was up 3.01% to US$80.55, and Brent gained 2.8% to US$85.43 per barrel.
👛Bitcoin: At the time of writing, Bitcoin is up 4.43% at US$17,164.60.
🧧Former Chinese leader dies: China's former leader Jiang Zemin died on Wednesday at age 96. He was president when China opened up to globalization and saw a lot of economic development. The CCP said he died of leukemia and organ failure.
📜ISIS leader dies: On Wednesday, ISIS announced the death of its leader, also naming his successor. But they didn't say who killed him or where he died. His successor, Abu al-Husain al-Husaini al-Quraishi, is also a bit of a mystery.
✈Planes enter South Korea air defense zone: South Korea said two Chinese and six Russian warplanes entered its air defense zone on Wednesday. An air defense zone isn't a territorial airspace, but it's a region where countries require further identification of aircraft. South Korea responded by sending out fighter jets just in case, but the foreign planes didn't enter its official airspace. Russia doesn't recognize the defense zone, and China said that because it's not territorial airspace, there's international freedom of movement there.
💣Ukraine letter bomb: A security worker at the Ukrainian embassy in Madrid, Spain, was injured on Wednesday when a letter bomb addressed to the ambassador exploded. A Spanish official said the injury was not serious. Kyiv is stepping up security in all its offices abroad in response. Authorities are also looking into any connection with another letter bomb sent to a Spanish company that makes rockets donated to Ukraine.
👨‍🚀New crew arrives at China's space station: Three Chinese astronauts have boarded Tiangong space station, making its first-ever in-orbit crew switch-off. Tiangong will be the second permanently inhabited space outpost after the NASA-led International Space Station, which doesn't host Chinese astronauts anymore. The crew transition will take a week, and then these three new astronauts will be on the space station for six months.
⚽Iran's World Cup loss: Iran's soccer team lost to the US at the World Cup on Tuesday, and many Iranians actually cheered for the defeat. Protesters saw this loss as a blow to the national government. But now, some are concerned for the safety of the players as they return home since they showed support for protesters back home by not singing Iran's national anthem before their first game.
👑Buckingham Palace official steps down: An honorary member of Buckingham Palace stepped down from their post and apologized after news came out about Black charity founder Ngozi Fulani being asked if she was really British. Her organization, Sistah_Space, helps women of African and Caribbean heritage affected by abuse. Fulani went to a royal function on domestic abuse, where she says a member of staff questioned her about where she was "really from."
💁‍♀️NZ and Finland leaders hit back: New Zealand Prime Minister Jacinda Ardern and Finnish Prime Minister Sanna Marin met in New Zealand and held a joint news conference. There, a journalist said, "A lot of people will be wondering are you two meeting just because you're similar in age and, you know, got a lot of common stuff there." The two hit back, saying that male leaders haven't dealt with questions like that and that they're meeting because they're both prime ministers.
🏫Afghan school bombed: At least 17 kids were killed in a bombing of an Aghan religious school. There were about 26 injured. No group has yet claimed responsibility, but the Taliban blames ISIS. It has said it's investigating the incident and will punish those responsible.
🚀Artemis I breaks record: On Monday, NASA's Orion spacecraft went as far as it will from Earth, going 268,563 miles away. Orion is the first spacecraft made to carry humans that's gotten so far.
🥖Baguette gets UNESCO protection: The French baguette was just awarded special protected status on UNESCO's list of Intangible Cultural Heritage. There, it joins foods like Neapolitan pizza, kimchi, Belgian beer, the "Mediterranean diet" and Arabic coffee. As baguette lovers, we say it's well-deserved and simply offensive that UNESCO took this long.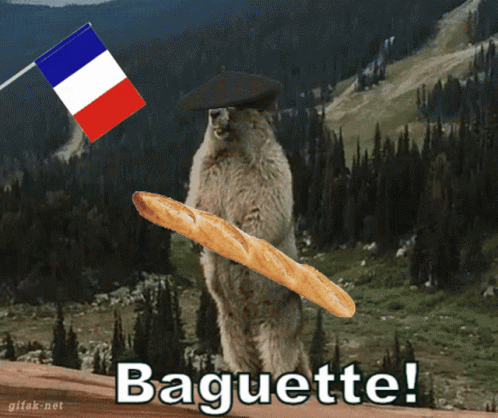 Written and put together by Joey Fung, Vanessa Wolosz and Christine Dulion