WORLD
From an art collecting boom in Hong Kong to superhuman freedivers – Here's your December 16 news briefing
To start off, we're looking into: Sotheby's expands in Hong Kong – Hong Kong is a financial hub and also has a reputation for having a rich art scene.
To start off, we're looking into:
Sotheby's expands in Hong Kong
Hong Kong is a financial hub and also has a reputation for having a rich art scene. In fact, reports say Hong Kong had some of the highest spending levels on art in the first half of this year. Some of the world's largest auction houses, including Christie's and Phillips, are so assured about Hong Kong's art market that they've announced plans to open new spaces in the city.
Now, New York-headquartered auction house Sotheby's is expanding in Hong Kong after pulling in around US$1.1 billion in sales this year. It's no surprise – Asia's collectors spend 20% more per person than other regions, according to the auction house. So, Sotheby's is opening a new 24,000-square-foot (2,230 square meters) space in one of the most prestigious buildings in Hong Kong. The two-story house will be at Landmark Chater in Central, and it'll host live auctions, exhibitions and a coffee bar by 2024.
8 influencers charged for "pump and dump" stock scheme
Meme stocks were big on Wall Street during the pandemic. These are stocks that are influenced by online sentiment more than their fundamentals. For example, US retailer GameStop kicked off the meme stocks trend, thanks to a viral following on social media that boosted its share prices to record highs. But, social media can also be used to commit stock fraud.
On Wednesday, the US announced charges against eight social media influencers for running a stock manipulation scheme involving more than US$100 million.
So, this is what we know and how it worked – from 2020 to 2022, the influencers were promoting their lavish lifestyles as successful stock traders on Twitter and Discord to hype up stocks they planned to sell later, or what's known as a "pump and dump" scheme.
Brain chips are making strides
The WHO estimates that about 9 million people die yearly from neurological disorders and that a third of people will develop a neurological disorder during their lifetimes. But, brain implant technology has been taking off in the past couple of years, which can help people live with neurological disorders.
One type is called a brain-computer interface (BCI), which works closely with different parts of the brain. BCIs could possibly treat brain injuries. They're all the rage right now, with investors racing to back biotech firms like Synchron, which is developing a device to help paralyzed people communicate using their minds to control a computer. Synchron now has US$145 million in funding (some from investors like Bill Gates and Jeff Bezos). Getting a BCI approved through the US Food and Drug Administration takes a whole lot of time and money, though. But, the company has already started testing with three subjects in a six-person trial, implanting two of them with the devices.
To end, we'll look into:
Asia's extraordinary freedivers
In Southeast Asia, there's a tribe of semi-nomadic people known as the "Bajau," who move around between Malaysia, Indonesia and the Philippines. They're sometimes called "sea nomads" because they've been living at sea for over 1,000 years. The Bajau do come to land, but only really for trade or to get away from storms.

A whole group of people living in houseboats on the ocean is unusual enough, but there's something even more interesting about the Bajau: they regularly freedive to depths of more than 230 feet to catch their food. Some can reportedly hold their breath for about 13 minutes at a time.

Genetics researcher Melissa Ilardo got to see what they can do for herself. "Underwater, the Bajau are as comfortable as most people are on land," she said. "They walk on the seafloor. They have complete control of their breath and body. They spear fish, no problem, first try."

Well, diving is literally in the Bajau's genes. Ilardo found that the Bajau have bigger spleens than the average person. Her team took ultrasounds and spit samples of different people within the Bajau community. "I wanted to first meet the community, and not just show up with scientific equipment and leave," she said. "On the second visit, I brought a portable ultrasound machine and spit collection kits. We went around to different homes, and we would take images of their spleens."

So, what does the spleen have to do with the Bajau's diving abilities?

The spleen is home to oxygen-carrying red blood cells. When a person goes underwater, their spleen contracts, sending oxygen into their bloodstream so that they can hold their breath for longer. Based on some research on seals, larger spleens might be linked to an ability to stay underwater longer. The Bajau's spleens are about 50% larger than those of another group of people living on an island nearby. But, even community members who don't freedive had larger spleens, suggesting that there was something genetic going on.

To figure out exactly which genes might be responsible for their unique abilities and larger spleens, more Bajau people would need to be tested. Ilardo's study used a sample size of 43 people. But there would need to be thousands to really narrow down what's causing this spleen situation.
In other news ...
📉Stocks: MSCI's global gauge of stocks is down 0.07% at 2635.17 at the time of writing.
📰Some specifics:
Dow Jones is down 2.25% to 33,202.22.
Nasdaq Composite fell 3.23% to 10,810.53.
S&P 500 lost 2.49% to 3,895.75.
Hang Seng Index dropped 1.55% to 19,368.59.
🧠Some quick factors to bear in mind:
In the US, stocks fell on Thursday after some major central banks in the US, UK, Europe and Switzerland all stick to hawkish monetary policy stances, with the Fed and the European central bank preparing us for more rate hikes in the future. To top that off, disappointing economic data came on Thursday, further lowering the market sentiment.
Meanwhile, Chinese and Hong Kong stocks slipped on Thursday after China released weak economic data on retail sales and industrial production.
China's retail sales fell 5.9% year-on-year in November, lower than the estimated 3.7% drop and a greater decline than the 0.5% drop in October from a year ago.
November's industrial production grew 2.2% year-on-year, slower than the expectation of a 3.6% increase.
Also, the two-day meeting of China's annual Central Economic Work Conference will reportedly be held until Friday.
👄Some comments and chatter:
"This is a market that has traded on the hope that the Fed will not do what they say they will do. Yesterday they sent a clearly different message," said Nadia Lovell, UBS Global Wealth Management senior US equity strategist, speaking on the Fed's hawkish rate hikes move yesterday.
"Global demand is waning fast. China's economy continues to struggle, while we expect the euro-area to enter recession in 4Q and the UK to already be in one. This all adds to a challenging outlook," said Niraj Shah, an economist, regarding the challenging global economic outlook.
"For the US, we import so much from China, if those supply chains get normalized, that would bring down inflation, so I applaud China's move," he said. "It's way too late, it should have been earlier, but it is needed," said Jeremy Siegel, Wharton School of Business professor speaking on China's economic reopening.
🛢Oil: With major central banks all determined to tamp down inflation by pushing up interest rates, oil prices dipped after a three-day gain on Thursday. US crude lost 1.5% to US$76.11, and Brent slid 1.8% to US$81.21 per barrel.
👛Bitcoin: At the time of writing, Bitcoin is up 0.07% at US$17,371.50.
😷China's COVID spike: China is seeing a spike in COVID cases but had been reported rising hospitalizations for four weeks before relaxing restrictions. So, the WHO says, the reversal of its COVID rules isn't the reason for this jump.
📢Peru's state of emergency: For the past week, there have been violent protests all over Peru after President Pedro Castillo was thrown out of office and arrested. On Wednesday, Peru's government called a 30-day state of emergency to stop the violence, suspending the right to gather and move around the country.
🎄No Christmas ceasefire in Ukraine: Earlier this week, Ukrainian President Zelenskiy called on Russia to start pulling out of Ukraine so they can get to making a peace deal, but Russia is staying put. Both Ukraine and Russia say that there won't be a Christmas ceasefire between them as the fighting continues through winter.

📄Myanmar at the UN: Even though Myanmar's military staged a coup and ousted the government in February 2021, the UN still won't let it have Myanmar's seat in the organization. The UN is expected to make a formal announcement about deferring the military's request to join on Friday.

👩‍⚕️UK nurses' strike: NHS nurses in the UK have been calling for better pay (a raise of 19%) from the British government, but the government says that's not affordable. So, nurses in Wales, England and Northern Ireland are striking for two days this month (December 15 and 20) with their biggest walkout in NHS history.

💸Tensions at COP15: At the COP15 biodiversity summit in Montreal, there's rising tension over which countries should fund and which should get funding for biodiversity aid. On Wednesday, developing nations like India and Indonesia walked out, but talks are now being returned to.

👩‍⚖️Istanbul mayor sentenced to prison: Opposition leader and mayor of Istanbul Ekrem could've challenged President Recep Tayyip Erdogan in 2023's Turkish general election. But, on Wednesday, he was sentenced to over two years in prison and given a political ban for insulting election officials in a 2019 speech.

🤑World's Richest Person: Elon Musk has been replaced as the world's richest man, according to Bloomberg's list of the richest people on Earth. Bernard Arnault, who chairs the LVMH European luxury goods conglomerate, is now at the top–the first European in that position. He's worth US$171 billion, and Musk is worth US$164 billion.

🎟Trouble for Ticketmaster: At a Bad Bunny concert in Mexico last week, over a thousand fans were left outside the venue after their tickets were rejected at the door for being repeats. Now, the Mexican government is investigating Ticketmaster to see if the company had anything to do with this ticket disaster.
🕷Into the Spider-Verse: You can watch the long-awaited trailer for the next installment of Miles Morales's Spiderman, the upcoming Spider-Man: Across the Spider-Verse (Part One). It was just released, and now there are even more spider-people to watch out for.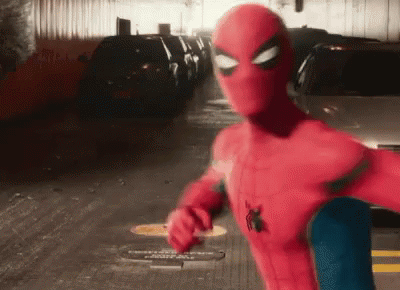 Written and put together by Joey Fung, Vanessa Wolosz and Christine Dulion