Geopolitics
From Lula taking office in Brazil to China's road to recovery in 2023 – Here's your January 3 news briefing
Lula won against former President Jair Bolsonaro in October's election.
A few minutes every morning is all you need.
Stay up to date on the world's Headlines and Human Stories. It's fun, it's factual, it's fluff-free.
To start off, we're looking into:
Brazil's not-so-new president Lula takes office again
The backstory: Luiz Inácio "Lula" da Silva is a left-wing politician who led Brazil for two presidential terms between 2003 and 2010. Even though he was sentenced to 12 years in jail for a massive corruption scandal three years ago, Lula is still credited with helping millions of Brazilians escape poverty during his two terms.  He was released from prison after serving 580 days, and he boldly returned to run for president again.
More recently: Lula won against former President Jair Bolsonaro in October's election, amid the country's economic struggles, rising poverty and a Congress controlled by Bolsonaro's party and his allies. Bolsonaro has not yet conceded defeat and has openly questioned the election results.
The development: On Sunday, Lula was sworn in as the world's fourth-largest democracy's president, marking the third time he has held the country's highest office. Lula's inauguration drew hundreds of thousands of people decked out in the red color of his party for "Lulapalooza."
The great shift to hybrid work is here to stay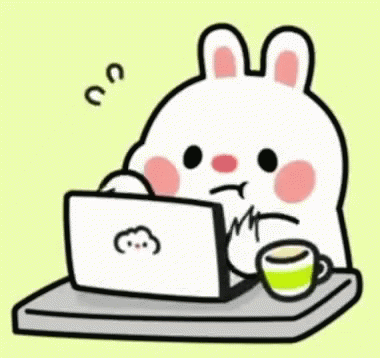 The backstory: The past few years have seen a major shift in how we work, and it's clear that the traditional office as we knew it pre-COVID is a thing of the past. But as the world was transitioning, there was a heap of chatter over whether companies would make staff eventually return to the office, whether hybrid was the way to go, whether remote working was here to stay, whether one was better than the other for productivity … we heard it all. But, as we move into 2023, there are a few predictions for how the workplace will evolve.

Read our full article on what to expect with the future of work in 2023.
What can we expect from the economy in 2023?
The backstory: Over the past three years or so, the world economy has been pretty volatile, starting with hard times brought on by the COVID pandemic in 2020. Massive job losses, quarantines, lockdowns and supply chain issues affected just about every economic sector worldwide. By the end of 2020, things started looking up again as COVID vaccines became available to people worldwide, although the global supply chain was still struggling. Then, when Russia invaded Ukraine in early 2022, the world economy stumbled again.

More recently: Last October, the IMF warned that more than a third of the global economy would contract in 2023. It also said there's a 25% chance of global GDP growing by less than 2% this year, which would put us in a global recession.
The development: The IMF is sticking with that prediction from October. IMF Managing Director Kristalina Georgieva said in an interview with CBS on Sunday that even for countries that aren't in a recession, it would still feel like one for hundreds of millions of people.
To end, we'll look into:
China's road to recovery
China recently pivoted swiftly away from its longstanding zero-COVID stance by easing restrictions, with plans to reopen the border and allow international travel to resume. But, even before these rules changed, there was already an uptick in COVID cases across the country. Now, as the country moves towards reopening, hospitals and funeral homes are trying to deal with the surge.

So, what can we expect as China enters 2023 with the rest of the world in living with the virus?

Well, even with COVID's rapid spread, New Year's Eve saw celebrations and gatherings across the mainland for the first time in years as people looked optimistically toward the future.

According to UK-based health intelligence firm Airfinity, China's COVID infections should first peak on January 13 at 3.7 million daily infections. The next week, beginning on January 21, is China's biggest holiday, the Lunar New Year. Travel jumps during this holiday, and the railway network expects 5.5 million passengers, according to state broadcaster CCTV.

As life returns to something normal, there's hope that China's economy will start recovering from its slump last year. The government is already promoting domestic consumption and foreign investment for 2023.

Zhao Chenxin, deputy chairman of the National Development and Reform Commission (NDRC), explained in a People's Daily interview: "Inadequate overall demand is the main factor holding back the economy. We must make the recovery and expansion of consumption a priority, and use government investment and incentives to drive up social investment. We will also keep track of economic performance in a timely manner, improve policy reserves, and continuously enrich the policy toolbox to deal with unexpected shocks."

But Zhao also said that the pandemic is still affecting economic recovery. Because China's economy has been a little uncertain, people are being more cautious with their money, so consumption has a way to go. And, as the National Bureau of Statistics said, "The epidemic has had a great impact on the production and demand of enterprises, the attendance of personnel, and logistics and distribution."

On New Year's Eve, President Xi made a televised speech, saying: "We have now entered a new phase of COVID response where tough challenges remain. Everyone is holding on with great fortitude, and the light of hope is right in front of us. Let's make an extra effort to pull through, as perseverance and solidarity mean victory."
In other news ...
🛩Israeli missile strikes in Damascus: Israel has been targeting airports and ports in government-held parts of Syria to stop weapon shipments from Iran to militant groups backed by Tehran. Last summer, Israel's military attacked Damascus International Airport, putting it out of commission. Israel fired missiles at the same airport early on Monday, and enough damage was done to put it entirely out of service for a few hours. According to the Syrian army, two soldiers were also killed and two others wounded.
🆘Rescuers try to save fallen boy: Over the weekend, a 10-year-old boy fell down a 115-foot deep shaft at a construction site in Vietnam. Hundreds of rescuers have been working to save him, but they haven't been successful yet.
💣Ukraine strikes: One of Ukraine's deadliest strikes was confirmed on Monday. According to Russia's defense ministry, the blast in the Russian-occupied region of Donetsk killed 63 Russian soldiers. But Ukraine says it killed closer to 400. Many of the soldiers were reportedly new recruits.
🎇New Year's violence in Germany: This was the first year there were fireworks displays in Germany since the beginning of the pandemic. But, on Sunday, Berlin's fire department said its emergency crews had been attacked 38 times as the new year came in. Berlin's firefighters got around 1,700 calls over the night and into the morning but were met with violence when responding to some calls, including people shooting fireworks at them and looting fire vehicles. So now, some are calling for restrictions on fireworks in the country.
🚁Helicopters collide: Two helicopters crashed into one another at an Australian beach on Monday, killing four passengers and critically injuring three others. The collision drew emergency aid from beachgoers. One helicopter landed safely, but the other was in pieces spread out over the beach area.
💼North Korean official fired: North Korea has been known to regularly change its leadership. The country's year-end party gathering is often where personnel swaps and policy decisions are announced. According to state media, Pak Jong Chon, the second-most powerful military official after leader Kim Jong Un, was fired. It's unclear why.
📺RIP Barbara Walters: On Friday, famed network news anchor, interviewer and journalist Barbara Walters died at her home at the age of 93. She was widely known for paving the way for female journalists and earning the nickname "million-dollar baby" when she became the highest-paid news anchor – male or female – in 1976.
🍺Booze tax dropped in Dubai: Over the past few years, Dubai has been loosening liquor regulations, now selling alcohol during the daytime in Ramadan and allowing home delivery since the pandemic lockdowns. On Sunday, Dubai announced an end to its 30% tax on alcohol sales and made liquor licenses free to obtain. This may be a move to boost tourism.
🏎Tesla deliveries: Tesla reported delivering 1.3 million vehicles in 2022, up 40% from the previous year. But, this was still below expectations as recession fears and high-interest rates stunted demand.
🕊Taiwan offers China aid: Relations between Taiwan and China are complicated, with China claiming the self-ruling island as its own. But, on Sunday, Taiwan's President Tsai Ing-wen pledged to offer assistance in China's COVID surge if needed.
💧Hydration and health: Staying hydrated is important, not just for your everyday health but also for the long term. According to a new study, drinking enough water is associated with a significantly lower risk of chronic disease and a lower risk of dying early or being biologically older than your chronological age, according to a study published Monday by the US National Institutes of Health.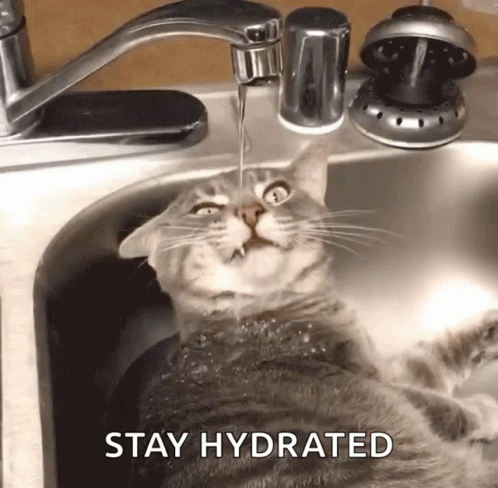 Written and put together by Joey Fung, Vanessa Wolosz and Christine Dulion