Covid
From Hong Kong's luxury retail woes to signs of a new Space Race – Here's your January 4 news briefing
In the not-too-distant past, Hong Kong's Causeway Bay was the go-to place for luxury shopping.
A few minutes every morning is all you need.
Stay up to date on the world's Headlines and Human Stories. It's fun, it's factual, it's fluff-free.
To start off, we're looking into:
The fall of Hong Kong's most bougie shopping district
The backstory: In the not-too-distant past, Hong Kong's Causeway Bay was the go-to place for luxury shopping, with top brands from around the world paying sky-high rent on Russell Street, hoping to lure in the foot traffic of eager-to-spend customers. But COVID and other things have strained the district's luxury retail scene. According to a survey conducted by global real estate company Cushman & Wakefield, Hong Kong ultimately was dethroned as the world's most expensive place for shopping, falling behind New York's Fifth Avenue in the company's first top 10 ranking since 2019.
The development: So, what happened to Hong Kong's luxury retail market? Hong Kong's retailers have struggled to keep their doors open because of fewer tourists due to COVID restrictions. The rents have plummeted 62% since 2014 when mainland Chinese demand for luxury products began to drop, and rents dropped more after the social unrest in mid-2019. In response to the hard times, many luxury brands have downsized, closing street-level stores and focusing instead on mall locations or pop-up stores.
Virtual employees are coming for your job
The backstory: You know how we're always talking about the future of work and how technology is changing how we do business? Well, virtual employees are one of the latest things taking off. Well, at least in China. In China, virtual employees – also known as digital beings – are becoming more in demand. Created through a mix of animation, sound technology and machine learning, virtual employees are hired to be customer service agents, spokespeople and more. These virtual people can sing, dance and even interact with live audiences.
The development: But it's not just tech companies investing in virtual employees. The Beijing city government has announced plans to build up the municipal virtual people industry to a value of over 50 billion yuan (US$7 billion) by 2025 and called for the development of one or two "leading virtual people businesses" with operating revenue of over 5 billion yuan (US$723 million) each.
Snow shortage in the Alps
The backstory: Last summer, we saw extreme weather events all over the world, from the extreme heat wave and drought in China to floods in Pakistan to wildfires in Europe. As climate change continues to snowball, these types of weather events are expected to keep happening.
The development: Because of these increased temps, the European mountain range of the Alps isn't seeing the snow it's used to during peak ski season. This is when tons of tourists are supposed to come to the mountains for snow sports. But what happens when there isn't any snow?
The Ski World Cup is supposed to take place in the country next weekend, and now it must go on using snow cannons and artificial snow. French ski resorts in the Alps, Pyrenees and Jura mountains are also having to close because there's not enough snow.
To end, we'll look into:
The next Space Race?
Space colonization and ambition in the final frontier are nothing new. The first time humans launched an artificial satellite into space was in 1957 with the USSR's Sputnik, triggering the so-called "Space Race" between the US and the USSR, which occurred alongside the Cold War. The USSR also launched the first dog and human into space. Not to be outdone, in 1969, the US was able to land a man on the moon – three men, actually (Neil Armstrong, Edwin "Buzz" Aldrin and Michael Collins). Many people say that by getting a man to the moon first, the US "won" the Space Race.
But, as China becomes more technologically advanced, a new Space Race era could be upon us, this time between the US and China. Last year, the two countries saw increased tensions over a number of issues. And NASA is worried that China could eventually claim some of the moon's resource-rich areas. NASA's administrator, Bill Nelson, a former astronaut and Florida senator, says that the next two years could determine who gets the true advantage in outer space.
Just last year, China launched the Shenzhou mission from the Gobi Desert to complete work on a space station. Plus, China isn't a member of the International Space Station. So, it now has its own – the Tiangong Space Station.
In an interview with Politico, Nelson said, "It is a fact: we're in a space race. And it is true that we better watch out that they don't get to a place on the moon under the guise of scientific research. And it is not beyond the realm of possibility that they say, 'Keep out, we're here, this is our territory.'"
But, China doesn't agree with the US' comments. "Outer space is not a wrestling ground," said Liu Pengyu, spokesperson for the Chinese embassy in Washington, to Politico. "China always advocates the peaceful use of outer space, opposes the weaponization of and arms race in outer space, and works actively toward building a community with a shared future for mankind in the space domain."

In 2021, Chinese lunar engineer Ye Peijian said the country could have "boots on the moon" before 2030. At the same time, NASA's Artemis mission is running a bit behind schedule. Its goal is to get someone back on the moon by 2025, but it could need more time. But, last month, it did finish up a 1.4-million-mile mission to the moon and back, which is a sign of momentum.
In other news ...
📉Stocks: MSCI's global gauge of stocks is down 0.24% at 2600.91 at the time of writing.
📰Some specifics:
Dow Jones lost 0.03% to 33,136.37.
Nasdaq Composite is down 0.76% to 10,386.98.
S&P 500 fell 0.40% to 3,824.14.
Hang Seng Index rose 1.84% to 20,145.29.
🧠Some quick factors to bear in mind:
US Stocks fell on the first day of trading in 2023.
Tesla plunged over 12% after reporting disappointing fourth-quarter vehicle production and delivery numbers estimates.
Apple's shares fell 3.7%, hitting the company's lowest levels since 2021 after a Nikkei Asia report came out signaling lower demand. The stock was separately downgraded because of production decreases in COVID-hit China.
Wednesday will be the day to have a peek at the minutes of the Fed's last meeting in December, and investors expect to see more monetary policy-tightening signals.
China and Hong Kong stocks jumped on Tuesday as investors continue to be optimistic about China's shift away from its zero-COVID policy and the country's economic recovery.
China's official manufacturing PMI, according to its National Bureau of Statistics, fell to 47 in December, the lowest since January 2020. But a separate survey showed that firms are now more optimistic moving forward with China relaxing its COVID rules.
👄Some comments and chatter:
"We expect the December FOMC minutes to shed additional light on Fed officials' policy views for 2023. Note that at the meeting, the Committee signalled broad expectations for a substantially higher terminal rate this year," said analysts at TD Securities, referring to the minutes of the Fed's December policy meeting.
"In our view, there's still a massive amount of uncertainty there, and whenever growth does begin to re-accelerate, inflation headwinds are more likely than not to offset global growth tailwinds," said Matt Maley, chief market strategist at Miller Tabak + Co. in a note, discussing China's reopening.
🛢Oil: Oil prices sank over 4% on Tuesday after data showed factory activities fell sharply in China. So, there's uncertainty about how the economic outlook will look for the world's largest crude oil importer. US crude fell 4.1% to US$76.93, and Brent lost 4.4% to US$82.10 per barrel.
👛Bitcoin: At the time of writing, Bitcoin stayed flat at US$16,666.30.
🎤China pushes back: Since China announced it'd be opening up travel for residents, more and more countries have come forward with new regulations for foreign arrivals from China because of COVID concerns. China has responded by calling these new rules "unacceptable" and lacking "scientific basis."
🙏Paying respects to Pope Benedict: Pope Benedict XVI died this past Saturday. His body is on view in St. Peter's Basilica in Vatican City for the week. Tens of thousands of people have already paid their respects in person, with 65,000 people filing in on Monday, the first day of his viewing.
👮‍♀️Mexico prison break: In Ciudad Juárez on Sunday, 30 prison inmates kicked off a prison break. In the resulting shoot-out with officials, at least seven inmates and 10 guards were killed.
💵Indian currency ban upheld: In 2016, the Indian government launched a currency ban that demonetized high-value bills. This surprise decision made 86% of India's currency useless. On Monday, India's highest court upheld that decision, saying that it was made after the government consulted with the country's central bank.
😷Chinese cities past COVID peak: As China continues to deal with a major COVID wave, the worst may be over in some of its major cities. A new study based on mathematical modeling predicts that infections peaked in places like Shanghai and Beijing by the end of 2022 and will peak in the countryside by the end of January 2023.
📄EU moves to waive immunity: This past December, a corruption scandal rocked the EU's Parliament, allegedly linked to Qatari and Moroccan officials influencing economic and political decisions with gifts and money. Now, the president of the European Parliament is working to waive the immunity of two members based on the request of Belgian judicial authorities investigating the scandal.
✈Japan monitors China: This past December 16, China's navy sailed between Japan's main Okinawa island and Miyakojima island into the Western Pacific from the East China Sea, according to Japan's Ministry of Defense. On Monday, Japan announced that it had rushed jet fighters, aircraft and warships to monitor China's Liaoning aircraft carrier and five warships conducting operations in the Pacific over the past two weeks.
📄Sam Bankman-Fried pleads not guilty: Former FTX CEO Sam Bankman-Fried is in a heap of trouble after the collapse of his crypto empire late last year. He pleaded not guilty in New York on Tuesday to a handful of federal charges that include money laundering and wire and securities fraud.
💉EU offers vaccines to China: As China tries to subdue its COVID outbreak, the WHO has said the country's domestic vaccines are less effective than western-made RNA-based vaccines. Now, the EU has offered free COVID vaccines to China, but China has declined that offer, saying its own supplies are "ample."
👨‍👩‍👧‍👦Japan wants to spread its population around: Tokyo is a pretty densely populated city, but other regions in the country are seeing falling populations. Now, Japan is offering families 1 million yen per child (US$7,500) to move out of greater Tokyo to help with this.
👩‍⚖️Mexico's new Supreme Court president: On Monday, Mexico's Supreme Court voted on a new president. In a six-to-five vote, the court elected its first female president, Justice Norma Lucia Piña. She has pledged to keep her upcoming four-year term politically independent.

❤France is practicing safe sex: A new national health strategy is creating waves in France, aiming to fend off STDs among young people. Free condoms are now available to those under the age of 26 at French pharmacies, and emergency contraception will be available for free to all women without a prescription now, too.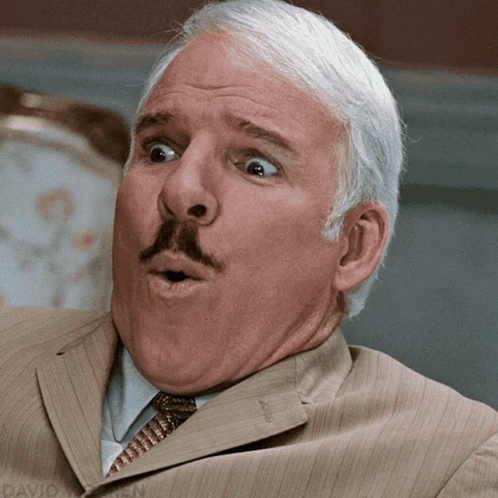 Written and put together by Joey Fung, Vanessa Wolosz and Christine Dulion