Space
From a farewell to a space icon to a pair of star-cross'd lovers heading to court – Here's your January 6 news briefing
For those unfamiliar with the Apollo program, Apollo 7 was the first 11-day crewed mission in the Apollo program series launched in 1968.
A few minutes every morning is all you need.
Stay up to date on the world's Headlines and Human Stories. It's fun, it's factual, it's fluff-free.
To start off, we're looking into:
Farewell to a space exploration icon
The backstory: For those unfamiliar with the Apollo program, Apollo 7 was the first 11-day crewed mission in the Apollo program series launched in 1968. It was a critical step in the history of space exploration, as it marked the first time live TV was broadcast from orbit and came after the 1967 Apollo 1 tragedy, where three astronauts were killed in a rehearsal test fire. Walter Cunningham served as the lunar module pilot on the mission alongside two others – Navy Captain Walter Schirra and Air Force Major Donn Eisele. The crew's live broadcasts from space even earned them an Emmy award.

The development: Cunningham passed away on Tuesday at the age of 90 in Houston, Texas, due to natural causes. He was the final surviving member of the historic Apollo 7 mission, and his passing marks the end of an era in space exploration. Describing his outlook during an interview with NASA, he said, "I'm one of those people that never really looked back … I've always been looking to the future. I don't live in the past."
Foxconn reloads
The backstory: Foxconn is a Taiwanese company with a huge factory in Zhengzhou, China, that's known for producing iPhones and can fit around 300,000 workers who live in dorms on-site. But with COVID, the city has had a rough year.

More recently: It only got worse in December when China lifted most of its COVID controls and case numbers surged, with Apple at one point, according to Bloomberg, standing to lose almost 6 million units of iPhone production.
The development: Following the country's shift away from its zero-COVID policy, Foxconn has also eased its COVID restrictions and started offering bonuses of up to 13,000 yuan (US$1,883) per month to both new and current employees. It looks like this strategy is working because shipments in and out of iPhone City reached their highest level in a year during the first two days of January, according to a company exec.
China-Hong Kong border opening
The backstory: The border between Hong Kong and mainland China was shut for the most part three years ago and hasn't been able to completely re-open. This closure was to stop the spread of COVID. And anyone that was able to pass through was required to quarantine. It has been a big challenge for people with families and business ties on both sides.

The development: China just announced its border with Hong Kong would open this coming Sunday (January 8), which is also when travel restrictions for those leaving China are lifted. This change will take some time, with a starting limit of 60,000 inter-border travelers per day (excluding residents returning home). All Hong Kong travelers to China will have to test negative for COVID via a PCR test within 48 hours of crossing the border. But, there won't be any need to quarantine for Hong Kong arrivals right after crossing like before.
To end, we'll look into:
A pair of star-cross'd lovers ... head to court?
The past few years have not been kind to Hollywood. With the onset of the #MeToo movement causing tons of controversy, we – as a society – have started looking deeper into the goings-on of the entertainment industry.
Let's take a look at the latest icky Hollywood situation and all of the litigation that comes with it.
If you read "Romeo and Juliet" in high school, you might've also seen a movie adaptation of the famous Shakespeare play. And one of the most popular (and accurate) adaptations is the 1968 film, "Romeo and Juliet," directed by Franco Zeffirelli and produced by Paramount Pictures in the US.

In the original play, Romeo and Juliet are young teens – 16 and 13 years old, respectively. In Zeffirelli's film, the actors playing them were also teenagers in real life. Romeo was played by Leonard Whiting (16), and Juliet was played by Olivia Hussey (15). Now, Whiting and Hussey are much older (71 and 72), and they're suing Paramount for some of the content of the movie.
The actors filed a lawsuit for more than US$500 million in the Los Angeles County Superior Court, alleging sexual abuse, sexual harassment and fraud. This comes during a time when the statute of limitations was lifted, under the California Child Victims Act, so that people abused as children would be able to seek justice.
Toward the end of the movie, Whiting and Hussey appear in a bedroom scene nude, but they are now saying that Zeffirelli originally told them the camera would be positioned so that nudity wouldn't be visible. The two actors were also supposed to wear nude-colored undergarments for the scene, but Zeffirelli allegedly told the two actors that "they must act in the nude or the picture would fail."
According to the suit, Paramount "knew or should have known images of plaintiffs' nude bodies were secretly and unlawfully obtained during the performance." It also refers to the footage as "essentially pornography." It's not a stretch to say that pornography of teenagers isn't very cool. But, one of the director's sons has come out to say that the scene is "as far from pornography as you can imagine" and pointed out that his father was even a critic of pornography in general. Zeffirelli himself is dead, so all the legal responsibility is falling on the production studio here.
Paramount hasn't commented on the lawsuit.
In other news ...
📉Stocks: MSCI's global gauge of stocks was down 1.13% at 2594.69 at the time of writing.
📰Some specifics:
Dow Jones is down 1.02% to 32,930.08.
Nasdaq Composite lost 1.47% to 10,305.24.
S&P 500 fell 1.16% to 3,808.10.
Hang Seng Index rose 1.25% to 21,052.17.
🧠Some quick factors to bear in mind:
US stocks closed lower on Thursday after data showed the labor market remains strong, signaling the Fed could continue its hawkish interest rate hikes to cool the economy and inflation.
The December ADP US private payrolls report showed that US private-sector employment rose by 235,000 in December, more than the estimated 153,000.
Investors are now looking ahead to Friday's release of the December jobs report. A higher-than-expected number could spook the Fed more, and higher wage growth could signal more inflation.
Meanwhile, China stocks rose on Thursday as the border between China and Hong Kong is set to officially open on Sunday, giving the market a much-needed boost amid China's ongoing COVID outbreak.
China's central bank also said it would increase financing to support a stable real estate market, domestic consumer spending and key investment projects.
👄Some comments and chatter:
"What the Fed really wants to see is some slack build up in the labor markets, in hopes it can do this gently without creating much of a downturn. But it may well be that by the time it seems that it will have raised rates enough, that the momentum takes us down to a mild recession at the very least," said Raghuram Rajan, a former governor of India's central bank, to Bloomberg.
"China reopening has a big impact...worldwide. We give it six months adjusting to the process. But we don't think it's reversible," said Joanne Goh, an investment strategist at Singapore's DBS Bank, referring to China's economic outlook.
🛢Oil: Oil prices jumped on Thursday after big declines for two straight days. A major US fuel pipeline was unexpectedly shut down, which helped boost prices by raising concern over oil supply. US crude rose 1.2% to US$73.67, and Brent gained 1.1% to US$78.69 per barrel.
👛Bitcoin: At the time of writing, Bitcoin was slightly up 0.02% at US$16,848.20.
✈NK plane entered SK presidential no-fly zone: Several North Korean drones breached South Korean airspace last month. Now, South Korean officials are saying that the drone entered the northern end of the presidential no-fly zone, which surrounds the South Korean president's office, although it did not come near any "key security facilities."
🎄Putin orders cease-fire: Russian President Vladimir Putin has ordered a cease-fire from noon on Friday to midnight on Saturday after a leader in the Russian Orthodox Church requested a truce over Christmas, which the faith celebrates in January.
🧕Iranian actress freed: Taraneh Alidoosti, an Iranian actress who starred in Asghar Farhadi's Oscar-winning 2016 film, "The Salesman," was jailed three weeks ago in Iran for criticizing the government's response to the country's ongoing protests. On Wednesday, she was released from jail on bail. No new details on her case have come out so far.
🤝China and the Philippines mend ties: China and the Philippines are working to restore their relationship after the Philippines won a 2016 ruling that invalidated China's claims in the South China Sea. They just agreed to a direct communications channel between their foreign ministries on the South China Sea to keep disputes peaceful and boost cooperation.
😷EU COVID recommendation: Countries worldwide are trying to figure out how to deal with China's COVID outbreak as it gets ready to re-open its borders. On Wednesday, the EU recommended new restrictions for arrivals to any of the 27 member states from China. Passengers will likely have to show negative tests before leaving China, wear face masks during the flights and maybe have random testing on arrival.
📦Amazon layoffs: Tech companies like Meta and Twitter have been laying employees off in the thousands over the last few months. Now, Amazon just announced that it would be laying off more than 18,000 employees, affecting a few different teams, because of the uncertain economy.
💻China pauses chip investments: A couple of months ago, the US put sanctions on semiconductor chip technology going to China to build up its own industry. In response, China began investing heavily in its own chip technology. But now, according to insiders speaking to Bloomberg, these investments are being paused as the country deals with its COVID surge and looks for alternative ways to boost the domestic chip sector.
📄US moves on noncompete agreements: In the US, many companies often include noncompete clauses in employee contracts, which prevent employees from working for a competing company or starting their own competing business. On Thursday, the Federal Trade Commission proposed a rule banning these clauses. The FTC estimated that wages could increase by almost US$300 billion a year from this proposal. The public can comment on the proposal for 60 days, after which it will head toward being finalized.
👑Fighting among royals: There's been lots of buzz around the UK's royal family since Harry and Meghan released their Netflix docuseries. Harry is about to release a tell-all memoir, too, on January 10. The Guardian has reported that, in the book, Harry accuses his brother, William, of basically decking him as they argued about his relationship with Meghan. The news outlet got its hands on some advance copies of the memoir.
🤑Taiwan's "New Year blessing": On Wednesday, Taiwanese Premier Su Tseng-chang announced that the island plans to send payouts of almost US$200 to every citizen this year to share its recent economic growth. Su has referred to the payment as a "New Year blessing" for the upcoming Lunar New Year.
🐹Hamsters are back in Hong Kong: Hong Kong banned importing hamsters after a COVID outbreak among them at a local pet shop last year. Officials also announced they would destroy about 2,000 hamsters as a "preventative measure." But now, Hong Kong is set to welcome these rodents to the city once again, as long as they're tested for the virus upon arrival.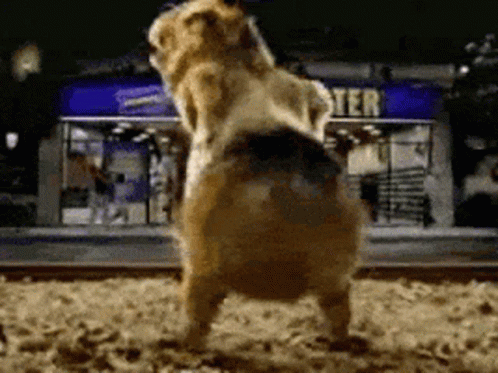 Written and put together by Joey Fung, Vanessa Wolosz and Christine Dulion