Business
From Sri Lanka's debt crisis to snakes on a plane – Here's your January 10 news briefing
Sri Lanka is currently facing its worst economic crisis since its independence in 1948.
A few minutes every morning is all you need.
Stay up to date on the world's Headlines and Human Stories. It's fun, it's factual, it's fluff-free.
To start off, we're looking into:
Sri Lanka's private creditors should pony up, experts say
The backstory: Sri Lanka is currently facing its worst economic crisis since its independence in 1948. The country owes a staggering US$51 billion in debt to foreign lenders, which it defaulted on last year. Private creditors also own around 40% of Sri Lanka's external debt, and a lot of this is held in foreign bonds. These bonds come with steep interest rates, meaning these private creditors are getting a hefty chunk (over half) of Sri Lanka's debt payments.

More recently: Sri Lanka reached a preliminary agreement with the IMF last September for a US$2.9 billion bailout package. But, before the disbursement process can begin, Sri Lanka must first put its debt situation on a more sustainable path. This means it needs to get reassurances from many of its lenders, including the asset managers and private investors that hold a huge chunk of its debt.
The development: Now, a group of 182 international experts has released a statement calling for debt cancellation to give Sri Lanka's economy a chance at recovery. These experts are saying that the private lenders charging Sri Lanka high "risk premiums" and making huge profits knew the risks, and now they must face the consequences for the good of everyone involved.
India welcomes top universities
The backstory: While Indian universities have produced CEOs at top global companies like Microsoft and Alphabet, many of these institutions rank poorly internationally. Right now, India ranks 101 out of 133 countries in the 2022 Global Talent Competitiveness Index.
More recently: Last week, the University Grants Commission (UGC) in India released draft regulations that would allow foreign universities to set up campuses and award degrees in the country for the first time.
The development: India is now looking to shake things up by inviting prestigious foreign universities like Yale, Oxford and Stanford into its borders to become a more competitive player in higher education. This move will also likely open the doors for overseas schools to tap into the market of India's young population. This is all part of the government's efforts to make higher education more affordable and accessible for local students and to make India a more attractive destination for global education.
Why did people storm Brazil's Congress?
The backstory: Last October, Brazil held its presidential election, pitting the far-right incumbent, Jair Bolsonaro, against his left-wing rival, Luiz Inácio "Lula" da Silva, who'd held the office before him. The election was contentious, and many feared political violence would erupt around the country. Because the election ended up being pretty close, a run-off was held, and Lula won.
More recently: Bolsonaro has never officially conceded, and he left ahead of Lula's inauguration for the US – a move that broke with the democratic tradition of the former leader handing over the presidential sash to the incoming president.
Many of Bolsonaro's supporters refuse to see Lula's win as legit. Some believe rumors that the voting machines were rigged or Lula had plans to close down churches once he was elected. Still, Lula was sworn in as president on the first of this year.
The development: On Sunday, thousands of those supporters turned to violence, storming Brazil's Congress, Supreme Court and presidential offices in Brasília, Brazil's capital. They set fires, used barricades as weapons, knocked police officers down and filmed their own crimes. Many are comparing the events to the January 6 US Capitol riots that occurred after Trump supporters alleged the 2020 election was "rigged" and "stolen."
To end, we'll look into:
Is science slowing down?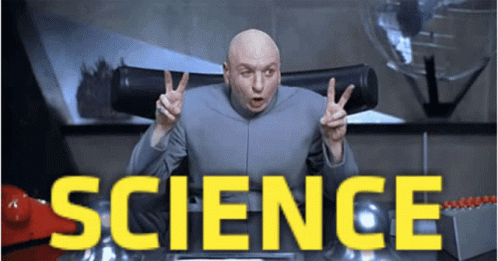 Do you feel like science has hit a wall in recent years? That we're not making discoveries and breakthroughs at the same rate people in the past did? Well, that's because we really aren't.
Last week a study was published in the science journal Nature on the "disruptiveness" of today's science. In the study, "Papers and patents are becoming less disruptive over time," researchers found that while the number of scientific research papers has skyrocketed over the past few decades, the 'disruptiveness' of those papers has dropped.
Researchers Michael Park, Erin Leahey and Russell J. Funk led the analysis of 25 million manuscripts published between 1945 and 2010 and 3.9 million patents published between 1976 and 2010. They found that research done in the 2000s was more likely to push science forward only a little bit rather than make big discoveries (which was more likely during the mid-century). And patents from 1976 to 2010 showed the same trend. Funk explains, "You don't have quite the same intensity of breakthrough discoveries you once had."
The lead author of the study, Michael Park, told Agence France-Presse (AFP) that this study "emphatically, convincingly documents this decline of disruptiveness across all major fields of science and technology."
But why is this happening? There are a few possible explanations.
Some people think that more obvious concepts in science have already been explored, so scientific theories are getting more accurate, which is why scientific steps forward are becoming smaller and smaller. Another reason could be that there's a lot more accumulated knowledge in science now, so researchers spend longer training in their field for more specific know-how. Researchers say this could stifle innovation since that tends to be found when scientists make more connections across fields. Yet another possible reason is the "publish or perish" culture in science, which could be putting scholars off riskier, long-term projects. Academic institutes and the people that fund studies often focus on the number of publications that come out of them rather than how big the impact of these papers actually is.
"The dramatic declines that we observe in disruptive work suggests that this balance may be off, and that encouraging more disruptive work could help to push scientific understanding forward," Funk told Physics World.
In other news ...
📈Stocks: MSCI's global gauge of stocks is up 0.51% to 2663.17 at the time of writing.
📰Some specifics:
Dow Jones is down 0.34% to 33,517.65.
Nasdaq Composite gained 0.63% to 10,635.65.
S&P 500 lost 0.08% to 3,892.09.
Hang Seng Index rose 1.89% to 21,388.34.
🧠Some quick factors to bear in mind:
In the US, most stocks fell, but the tech-heavy Nasdaq Composite rose on Monday as investors speculate the Fed's next move on interest rates and Tesla shares saw a nearly 6% rally.
Meanwhile, two Fed officials have said that interest rates would likely need to reach above 5% and remain at that level for a while.
With this, investors are keeping a close eye on Thursday's consumer price index (CPI) data, a key indicator of US inflation, and bank earnings data on Friday.
Fed officials are meeting on the last day of this month, and they're either hiking rates by another 50 basis points or slowing it to 25. Many investors say that if the CPI data shows inflation pressures are easing, the latter is more likely.
China's stocks rallied on Monday as the country reopened its borders with Hong Kong after almost three years, improving the global economy's outlook.
👄Some comments and chatter:
"In addition to the probability of interest rates remaining high and a possible economic slowdown, any bullishness triggered by slowing inflation may be offset by stocks still-high valuations and overly optimistic earnings expectations. It could be a recipe for choppy near-term and long-term trading," said Chris Larkin at E*Trade from Morgan Stanley, referring to the US stock market outlook.
"If the CPI comes in showing the same kind of trending that we saw in the jobs number, that will make me have to take 25 more seriously, and to move in that direction. But we still have some time to go before that," said Atlanta Fed President Raphael Bostic to the Atlanta Rotary Club.
🛢Oil: Oil prices rose on Monday as China re-opened its borders, leading to an improved outlook for oil demand. This offset concerns about a recession and hopes are high for less aggressive rate hikes from the US Fed. US crude climbed 1.2% to US$74.63, and Brent rose 1.4% to US$79.65 per barrel.
👛Bitcoin: At the time of writing, Bitcoin was up 0.55% at US$17,217.40.
📢Iranian prison protests: Iran has executed several people involved in anti-government protests around the country, with two men hanged this past Saturday. Now, two more have been sentenced to execution. Early Monday morning, a crowd gathered in front of the Rajaei-Shahr Prison in Karaj near Tehran to demonstrate against the executions and try to stop them from happening.
🚃Kidnappings in Nigeria: Kidnappings for ransom or political reasons have been on the rise in the past few years in Nigeria. Over the weekend, 32 people were abducted at a train station in Edo state in the southern part of the country. Security forces have so far rescued six of them, and they have a suspect in connection to the kidnappings in custody.
🚢Suez Canal trouble: Early on Monday, a cargo ship carrying corn went aground in the Suez Canal, holding up passage through the waterway. It's been refloated, and now traffic through the canal is back to normal.
✈China's combat drills in Taiwan: China just conducted its second military drill near Taiwan in less than a month. According to China, the drills focused on land and sea attacks, aiming to test joint combat capabilities and "resolutely counter the provocative actions of external forces and Taiwan independence separatist forces." Taiwan says these are "groundless accusations" and has condemned the exercises.
💸Pakistan asks for help rebuilding: On Monday, Pakistan and the UN held a conference in Geneva to get support for rebuilding after floods destroyed much of the country over the summer. The reconstruction work is estimated to cost over US$16 billion. This could be a test case for future climate reparations. Pakistan later confirmed that donors had pledged more than US$9 billion to help.
👨‍💼Goldman Sachs layoffs: On Wall Street, fewer companies are merging or trying to raise capital, so there's been a bit of a slump in global dealmaking. Now, the investment bank and financial services firm Goldman Sachs will lay off 3,200 people, mostly from their trading and banking units.
📢Coal mine standoff in Germany: Lützerath, a town in western Germany, is about to be swallowed by the expansion of a nearby coal mine as Germany scrambles for energy sources after Russian sanctions. No one lives there anymore, and the coal mine owns the entire town. But around 2,000 climate activists have set up makeshift camps on the ground and up in surrounding trees to defend it. The police are planning to evict the activists by Wednesday.
🚪The "World's Best Restaurant" is closing: Noma, a restaurant in Copenhagen that's been around for about 20 years, is at the top of the food chain when it comes to fine dining. World famous and with a tasting menu that costs around US$500 per person, Noma just confirmed to The New York Times that it's closing at the end of 2024 for regular service. Its chef, René Redzepi, has said that the logistics of fine dining are just not sustainable anymore. It will go on as a full-time food laboratory with occasional dining pop-ups.
🍴England's single-use plastic ban: According to the UK's Department of Food and Rural Affairs (DEFRA), the average person in England uses 18 single-use plastic plates and 37 pieces of plastic cutlery every year – and only 10% of those are recycled. Now, the English government just confirmed that single-use items like plastic cutlery, plates and polystyrene trays will be banned, though the start date isn't determined.  
💼China rushes to renew passports: On Sunday, China dropped the COVID border controls that kept most residents from traveling outside the country for three years. Now, they are scrambling to renew their passports at immigration offices all over the country, waiting in lines of hundreds of people.
🌎Ozone back on track: In a UN-sponsored assessment, scientists said that global emissions of CFC-11, a banned chemical, had dropped since 2018. CFC-11 is a chemical that destroys the ozone, which blocks harmful UV radiation from the sun from reaching the ground. It looks like ozone levels between the polar regions could reach pre-1980 levels by 2040.
📱The iPhone turns 16: Sixteen years ago, Apple's Steve Jobs announced the original iPhone, a breakthrough piece of technology. It was originally described as combining "a mobile phone, a widescreen iPod with touch controls and a internet communications device with the ability to use email, web browsing, maps and searching."

🐍Snakes on a plane: TSA agents in Tampa International Airport discovered an enormous boa constrictor inside somebody's carry-on bag, alongside other necessities like a laptop and shoes. The passenger said the animal, named Bartholomew (aww!), was their "emotional support pet." TSA didn't allow Bartholomew to fly that day, but they said reptiles are allowed as long as they are properly stored in checked baggage.
Written and put together by Joey Fung, Vanessa Wolosz and Christine Dulion