Business
From an oil CEO heading climate talks to NASA finding an exoplanet – Here's your January 13 news briefing
Every year, the UN holds a conference on climate change, which is known as the Conference of the Parties, or COP.
A few minutes every morning is all you need.
Stay up to date on the world's Headlines and Human Stories. It's fun, it's factual, it's fluff-free.
To start off, we're looking into:
They picked who to lead COP28?
The backstory: Every year, the UN holds a conference on climate change, which is known as the Conference of the Parties, or COP. Last year's COP27 in November was pretty heavily criticized for being hosted by Egypt. Some delegates and campaigners said the conference's ambitions were watered down by fossil fuel producers who got sympathy from Egypt, which exports natural gas and often receives Gulf funds. Some even called it a "glorified fossil fuel trade show."
More recently: COP28 is being hosted by Dubai this year. Choosing the UAE to host the climate conference was pretty controversial since the country is one of the world's biggest oil and gas producers.
The development: On Thursday, the UAE named its pick to lead the climate talks – Sultan Ahmed Al Jaber. This announcement is throwing the world for a loop because, well, Jaber is the CEO of the Abu Dhabi National Oil Company. To be fair, Jaber has also worked on sustainability projects and also serves as the chairman of Masdar, a clean energy company he helped create. But a lot of people still see an oil chief heading a climate conference as a pretty big conflict of interest.
Litquidity goes from meme king to recruitment firm
The backstory: Litquidity, a finance meme account launched on Instagram in March 2017 by an anonymous ex-investment banker and private equity employee who goes by the name "Lit," is known for giving an inside look into Wall Street. The account quickly blew up and now has over a million followers across Instagram and Twitter. It wasn't too long before Lit went from shitposting to expanding into a full-blown digital media company.
The development:  Now, Litquidity is partnering with executive-search firm Whitney Partners to launch Litney Partners, a new venture on a mission to connect young, ambitious talent with top private equity firms, hedge funds, venture capital firms and other finance jobs. The recruitment firm will be led by Whitney managing director and "The Bachelorette" star Bennet Jordan, who was on the show in 2020.
Naomi Osaka's surprise announcement
The backstory: In case you didn't know, four-time Grand Slam champ Naomi Osaka has been on a little break from competitive tennis since last September when she withdrew from the Toray Pan Pacific because of illness. But she has pulled out of other matches before over the past few years. In 2021, she opened up about her struggles with mental health.
More recently: Last week, fans were left sort of scratching their heads when Osaka withdrew from the upcoming Australian Open, which begins on January 16. The tournament organizers announced on social media that she wouldn't play, but they didn't say why.
The development: The tennis world was super surprised on Wednesday when the former world No. 1 player Osaka dropped a bombshell announcement – she's expecting a little one and taking a hiatus from tennis until 2024. Osaka plans to go back in action again at the Australian Open next year.
To end, we'll look into:
Here comes the polycrisis era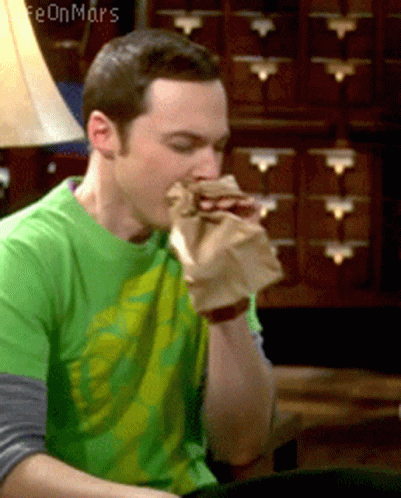 The next decade isn't looking too hot. Or, it is, but not in a Paris Hilton "that's hot" sort of way.
Over the next decade, some experts say the world is going to experience simultaneous economic, political and ecological challenges, and we might have trouble addressing them all at once. This has been labeled as the "crisis era," which just doesn't sound good at all.
This bleak info comes from a new report by the World Economic Forum (WEF). The WEF surveyed 1,200 private-sector risk managers, public policy-makers, academics and industry leaders from all over the world to see what big risks the world is facing in 2023.
According to these risk specialists, we could have what's known as a "polycrisis" on our hands. A polycrisis happens when different risks come together and snowball to form one massive crisis with amped-up impacts and unpredictable consequences.
The top-ranked risks are largely environment-related – climate change, natural disasters, biodiversity loss, losing natural resources and damage to the environment. Other high-ranking risks include involuntary migrations, societal breakdown, cybercrime and economic hostilities between major trading blocs. Again, these different crises could compound on top of one another to form a monster crisis.
"The interplay between climate change impacts, biodiversity loss, food security and natural resource consumption is a dangerous cocktail," explains John Scott, Head of Sustainability Risk at Zurich Insurance Group, which contributed to the report.
Because governments are preoccupied with dealing with today's challenges, like the cost of living going up, energy and food supply problems and economic hardships, it could be difficult for the world to collectively address the problems that are headed our way.
"The coming years will present tough trade-offs for governments facing competing concerns for society, the environment and security," the report says.

And, as risk management leader at Marsh (another author of the report) Carolina Klint says: "We need to be better at balancing the short-term outlook of risk with the long-term outlook of risk. And we need to make decisions now that might feel counterintuitive because they might be a little bit costly upfront, but it's just unavoidable."
In other news ...
📈Stocks: MSCI's global gauge of stocks is up 0.72% at 2720.09 at the time of writing.
📰Some specifics:
Dow Jones is up 0.64% to 34,189.97.
Nasdaq Composite rose 0.64% to 11,001.10.
S&P 500 gained 0.34% to 3,983.17.
Hang Seng Index climbed 0.36% to 21,514.10.
🧠Some quick factors to bear in mind:
The US stock market rallied Thursday as the long-awaited December consumer price index (CPI), a key indicator of inflation, showed inflation is cooling, which sent stocks shooting up as investors bet on a less-aggressive Fed stance on interest rates.
For the first time in more than two years, consumer prices fell by 0.1% month-over-month in December. Gas prices also took a dip, falling 1.5% compared to last year. This may mean that inflation is on a more sustainable path.
But that's not all investors are giddy about. Initial jobless claims also came in lower than expected. They see this as a sign of a softening labor market, meaning higher expectations of slowing inflation.
In China, stocks closed slightly higher on Thursday as investors kept an eye on the US CPI report. There's optimism in the market surrounding China's re-opening and its potential for improving the global economy.
👄Some comments and chatter:
"Today's inflation print is another sign that the Fed's prescription for bringing down high inflation is working. The data set was in line with expectations, and a continuation of this trend should bring the Fed's rate hike expectations down as we continue to get closer to the end of the Fed hiking cycle," said Charlie Ripley, senior investment strategist at Allianz Investment Management.
"We are looking at a more cautiously optimistic view for 2023. There will be different uncertainties from external factors but borders opening is surely the one of the booster[s] for many other sectors within the property market," said Hannah Jeong, Colliers' head of valuation and advisory services to CNBC, referring to China's recent move to reopen and easing COVID curbs.
🛢Oil: With US CPI data showing cooling inflation and China re-opening, oil prices were slightly boosted on Thursday. US crude climbed 1.3% to US$78.39, and Brent rose 1.7% to US$84.03 per barrel.
👛Bitcoin: At the time of writing, Bitcoin was up 5.28% at US$18,892.40.
🗡Russia's new war commander: Russia has a new war commander for its war in Ukraine. Putin's defense minister just appointed Russia's most senior general, Chief of the General Staff Valery Gerasimov, to the role.
💣Afghanistan suicide bombing: Since the Taliban took over Afghanistan, the country has been seeing dozens of blasts, especially in the past few months as the Taliban tries to attract foreign investment. On Wednesday, a suicide bomber attacked outside the Afghan foreign ministry in Kabul, resulting in as many as 20 deaths so far, according to a Taliban official.
🚗Man drives through crowd in Guangzhou: A man drove his car into pedestrians in Guangzhou, killing five people and injuring 13 others. The police have him in custody, and he's alleged to have run them over on purpose.
🚓Police clear coal mine activists: A coal mine in Germany has been looking to expand into a nearby abandoned village, but environmental activists have occupied the area to stop the expansion. The police have been standing off against protesters, removing them on Wednesday and Thursday. Officers climbed ladders to reach protesters on roofs and walls, and some activists threw stones, bottles and firecrackers at police (but most others were peaceful).
🏏Australia drops out of cricket series: On Thursday, Australia called off its one-day international series in cricket against Afghanistan this March in protest of the Taliban's treatment of women. In response, Afghanistan's famous cricket player, Rashid Khan, has threatened to withdraw from Australia's Big Bash League.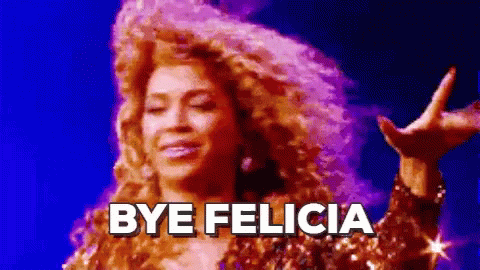 🤑JPMorgan buyer's remorse: JPMorgan Chase bought a company called Frank in September 2021 for US$175 million. Frank was supposed to help students figure out the student loan process easier and said it had 4 million users. Now, JPMorgan is suing, saying that Frank CEO Charlie Javice scammed it, as Frank's user base was closer to 300,000.
📃SBF launches Substack: On Thursday, FTX founder and former CEO Sam Bankman-Fried launched his own Substack newsletter. In his first post, titled "FTX Pre-Mortem Overview," he proclaims his innocence in the chaos surrounding FTX.
👧Canada Girl Guides: In November, Canada's Girl Guide group said that the "Brownies" branch name caused harm to some minority members and kept some girls from joining. Now, it's been officially renamed to "Embers." On Wednesday, the organization tweeted, "Embers are full of potential and when they work together, they can ignite a powerful flame!"
🍺Beer squeeze in NZ: A liquid CO2 plant on the North Island of New Zealand has been shut since late December because a worker safety issue is being investigated. It's the only food-grade liquid CO2 plant in the country. New Zealand beer brewers could have a hard time producing beer if it stays closed.
📱Buying out Ryan Reynolds?: US phone service provider T-Mobile is reportedly considering buying out Mint Mobile, a budget cell provider partly owned by actor Ryan Reynolds. He owns about a quarter of the company.

🥼End of Uganda's Ebola outbreak: Ebola cases began sprouting up in Uganda back in September. The government declared an outbreak, and 56 people died from the illness. But Uganda has just announced that the outbreak is officially over. It's had no new infections in over 42 days.
🌸Amber flower fossil: Scientists are getting a new look at a 40-million-year-old flower through an amber fossil found in 1872. The fossil was forgotten for a while in a German collection but resurfaced recently. It's the largest known flower to be fossilized in amber, at 28 millimeters across.
🔭Webb telescope discovers its first exoplanet: On Wednesday, NASA announced that its Webb telescope discovered its first exoplanet, which is a planet outside of our solar system. The planet, called LHS 475 b, is almost the same size as Earth.
Written and put together by Joey Fung, Vanessa Wolosz, Shebby Farooq and Christine Dulion