WORLD
From China's new COVID data to MLK's new headless bronze statue – Here's your January 16 news briefing
In December, China decided to ease up on its zero-COVID stance.
To start off, we're looking into:
China's latest COVID death tolls
The backstory:  In December, China decided to ease up on its zero-COVID stance measures like regular testing, travel restrictions and lockdowns. And last Sunday, the world's second-largest economy officially re-opened its borders . Since then, the number of COVID cases and deaths has shot up, raising concern in China and globally.
More recently: The country of 1.4 billion had previously reported over 5,000 COVID-related deaths since December, which is a lot lower than the at least 1 million deaths estimated by international health experts. It's also worth mentioning that these earlier numbers only included deaths from pneumonia and respiratory failure. The WHO and the US have said that China is not being transparent about how bad the outbreak is in the country, and the WHO urged Beijing to share more information with the world.

The development: On Saturday, China reported nearly 60,000 deaths from the virus between December 8 and January 12. An official from China's National Health Commission said this new number includes those who have died from a combination of COVID and other diseases. Some experts are still questioning how accurate this number is, especially since it only includes hospital deaths, and many COVID deaths may have been underreported overall.
Designer triumphs over sportswear giant
The backstory: Have you heard about the recent legal battle between sportswear giant Adidas and fashion designer Thom Browne? Well, in case you haven't, here's a quick recap. It all started back in 2007 when Adidas accused Browne of copying its trademark three stripes design on a jacket. Browne eventually agreed to switch to a four-stripe design. But, recently, the disagreement reignited, and the two companies went to trial for two weeks over the issue of trademark infringement.
More recently:  In 2021, Adidas sued Browne, saying that his "Four-Bar Signature" and other products with parallel stripes on activewear infringed on its trademark. Adidas was asking for almost US$8 million in damages and profits.
The development: In a New York courtroom, a jury ruled in favor of Browne. He testified during the trial, highlighting the influence of sports in his life, his career as a former competitive swimmer and the fact that many professional athletes are his friends and customers. After the trial, Browne said he hoped his victory would inspire other designers being challenged by big clothing giants. Adidas has suggested it may appeal the decision.
Saving a German village from a coal mine
The backstory: The Garzweiler II is an open-cast lignite coal mine in western Germany, close to Dusseldorf. It takes up about 14 square miles (35 square kilometers) of land and has been slowly expanding for years. As the mine has gotten bigger, surrounding buildings, towns and villages have been destroyed, along with an entire wind farm.

More recently: Environmental activists have been criticizing the expansion for a while. The latest village in trouble because of the mine's expansion is Lützerath, now considered a climate flashpoint that has stirred up international attention and protests. This abandoned community has been occupied by activists for upwards of two years.
The development: On Saturday, thousands of activists held a rally outside of Lützerath in protest, and Greta Thunberg joined them. The activists say that destroying the village and expanding the mine will create massive greenhouse gas emissions. The government and mine owner RWE say that Germany needs the coal, especially right now, because of energy supply issues resulting from the Russian war on Ukraine. Meanwhile, up to 40 activists still holed up in the town, refusing to be removed.
To end, we'll look into:
Having a strong social support system can help with genetic depression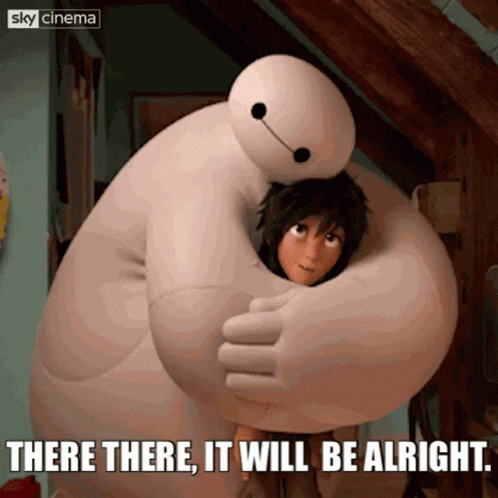 Recently, the University of Michigan published a study that found that having a strong social support system can help people with depression. This might seem obvious, but the study actually examined genetic risk factors in its research.
Major depressive disorder, the most common form of depression, can have genetic and environmental factors. So, having a certain genetic makeup, alongside environmental and other external factors, can raise the risk of someone developing depression.
For example, if you have a relative who had it, you're more likely to have it because you share similar genes. But it's not hereditary like other conditions involving a genetic change or mutation. It's just the interaction of these shared genes that can cause people to be predisposed to getting depressed.
Some people have no history of genetic depression but can still suffer from it because of external factors. And some people become depressed because of a combination of their genetic makeup and what's going on around them. So when we study how certain environmental factors affect mental health, it can be challenging to factor in that some people are predisposed to depression.
In this new study, though, the University of Michigan researchers asked the question: Can social support help those suffering from genetic depression? And the answer is pretty promising.
The study examined two different groups of people under stress: new doctors in an intense year of training and recently widowed older adults. To measure the genetic risk for depression of their subjects, researchers used a polygenic risk score, which is based on tiny variations in specific genes linked to depression risk.
And they found that the greatest effect of social support was seen in those with the most genetic risk of depression.
Based on the study's findings, the participants with higher polygenic risk scores had higher rates of depression after losing social support and lower rates of depression when they got more social support during times of high stress.
"We hope these findings, which incorporate genetic risk scores as well as measures of social support and depressive symptoms, illuminate the gene-environment interactions and specifically the importance of social connection in depression risk," said the study's first author, Jennifer Cleary, M.S., a psychology doctoral student.
Senior author Srijan Sen, M.D., Ph.D., of the university's medical school, explained the implications of their findings: "Further understanding the different genetic profiles associated with sensitivity to loss of social support, insufficient sleep, excessive work stress and other risk factors could help us develop personalized guidance for depression prevention."
In other news ...
✈Plane crash in Nepal: On Sunday, a plane crashed to land in central Nepal, killing 68 passengers. This is Nepal's deadliest plane crash in over 30 years. Search and rescue efforts began on Sunday and are ongoing.
💣Deadly civilian attack in Ukraine: On Saturday, a Russian missile strike hit an apartment building in the southeastern Ukrainian city of Dnipro, killing at least 30 civilians. Dozens were hospitalized, and more than 40 are still unaccounted for, with many trapped in the rubble. This is the deadliest attack in one place since a September 30 strike in the Zaporizhzhia region.
📢Israel protests:  After Israel's Prime Minister Benjamin Netanyahu took office, the right-wing government announced plans for judiciary reforms. Critics say the reforms would weaken judicial independence, nurture corruption and harm minority rights. On Saturday, over 80,000 Israeli protesters marched in Tel Aviv against the plans.
💪Ukraine's getting tanks: After a call with Ukraine President Zelenskiy on Saturday, UK PM Rishi Sunak pledged to provide heavy tanks – including 14 Challenger 2s – and artillery systems to the country. But the Russian embassy to the UK in London warned that this move could "intensify" the conflict.
🚫UK condemns Iranian execution: A dual British-Iranian citizen, Alireza Akbari, was hanged by Iran on charges of espionage and corruption last week. He was formerly Iran's deputy defense minister and was charged with working as a spy for the MI6. The UK has condemned the execution.
🤝Japan's PM visits USA: Lately, the US and Japan have been boosting their defense alliance. Japanese PM Fumio Kishida also announced a plan in December that would build up the country's military the most since WWII. Kishida visited with US President Biden on Friday, bringing the two countries even closer together. Ex-Russian President Dmitry Medvedev accused Kishida of being subservient to the US, betraying the victims of Hiroshima and Nagasaki, and he suggested Kishida commit seppuku – or ritually disembowel himself.
⛽Diesel sanctions: In addition to price caps on Russian crude, the West is planning to put a cap on its refined fuels as well. From February 5, the EU, the G7 and its allies will cap the price of Russia's fuel exports, including diesel, which powers much of the world's trade. This has a lot of people worried about price spikes on gas.
🧠HRT and Alzheimers: The University of East Anglia just published a study on Alzheimer's development in women. According to researchers, hormone replacement therapy could help prevent the disease among women who are at risk.
📔"Spare" breaks records: Prince Harry and Meghan Markle have been all over the news lately with their new Netflix docuseries, but now they're getting more attention from Prince Harry's viral, tell-all memoir "Spare." It's now the fastest-selling non-fiction book of all time, selling 1.43 million copies on its first day out in the UK, US and Canada.
💃Footloose in Sweden: Sweden has a policy that requires restaurants, nightclubs and other venues to get permits before they allow dancing. Now, the federal government has proposed to get rid of the license requirement to organize dances. Instead, these venues would only need to register with the cops, which would be a free and easy process.

👀Headless MLK bronze: On Friday, a huge bronze statue celebrating a famous embrace between Martin Luther King, Jr. and his wife, Coretta Scott King, was unveiled in Boston. The headless statue of just their arms, "The Embrace," is getting dragged online for being weird-looking and even sexual.
Written and put together by Joey Fung, Vanessa Wolosz, Shebby Farooq and Christine Dulion