WORLD
From Beyoncé's surprise Dubai show to weird stuff celebrities are wearing – Here's your January 24 news briefing
The EU has been debating capping natural gas prices for months to prevent wild price swings.
To start off, we're looking into:
How will the EU's gas price cap affect the market?
Backstory: The EU has been debating capping natural gas prices for months to prevent wild price swings. But Germany, the region's economic powerhouse and a major gas importer was pushing back. Berlin worried a cap would block its effort to find new gas sources on the global market, especially after it was hit hard by Russia's cut-offs last year.
More recently: The EU's energy ministers agreed in December to put a temporary gas price cap in place starting from mid-February. For the cap to take effect, benchmark Dutch TTF prices must be above the €180 (US$196) mark and be at least €35 (US$38) more than global liquefied natural gas (LNG) prices for three days. If this happens, the price is capped at no more than €35 (US$38) higher than the reference price for LNG. This will allow it to fluctuate alongside the global LNG price without swinging too high.  

The development: But the EU's gas price cap has raised concerns among financial experts who believe it could disrupt the market and endanger gas supplies within the bloc. On Monday, the European Securities and Markets Authority warned that the cap could lower market liquidity and shift trading activity away from traditional markets as market participants look for ways to avoid the cap.
Beyoncé's surprise comeback in Dubai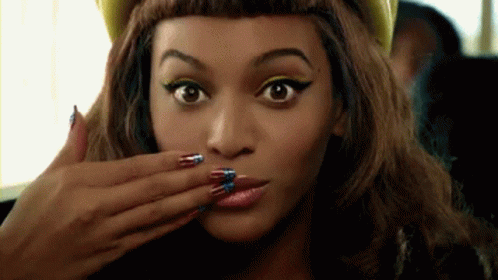 The backstory: It's a big year for Beyoncé at the upcoming Grammys this February. Her album "Renaissance" scored nine nominations, making her the most nominated artist of the year. With these, she's now in a tie with her husband, Jay-Z, for the most Grammy nominations of all time (88, but who's counting?).
The development: Beyoncé made a controversial return to the stage in Dubai on Saturday with a concert she was reportedly paid US$24 million for. The exclusive event was held at a luxury hotel and attended by VIP influencers and journalists. The performance included a 19-song set – but no material from her "Renaissance" album.
So why exactly did Beyoncé's concert in Dubai spark criticism? Because of the country's human rights records. In fact, many artists have been urged to cancel concerts in the UAE and Saudi Arabia over human rights concerns, with some, like Nicki Minaj and Justin Bieber, facing pressure to withdraw from their shows in the past.
South Africa joins China, Russia drills
The backstory: Russia and South Africa have deep historical ties. South Africa has also had military relations with both China and Russia. In 2019, all three of their navies joined for drills in Cape Town. But, South Africa has also conducted military drills with the US and other NATO countries.
More recently: When Russia invaded Ukraine almost a year ago, South Africa was among the countries that didn't condemn the move. It says it's impartial in the conflict, having good relations with Russia and Ukraine. Analysts say South Africa sees the war in Ukraine as a European conflict it doesn't have any reason to be involved in.
The development: In February, China, Russia and South Africa are planning on running joint military drills for the second time. These will involve more than 350 South African military staff from different divisions and their Russian and Chinese counterparts. Announced last Thursday, the official goal of these drills is to pass on military skills and knowledge. They'll take place on South Africa's east coast. The US has already criticized the drills as it tries to isolate Russia because of the Ukraine conflict.
To end, we'll look into:
Hey teacher, leave those kids alone!
You may know Irish President Michael D. Higgins for his cool dogs that he brings to press conferences and speeches. His Bernese mountain dogs are called Bród and Misneach, and we're big fans of theirs.  

Or you may know Higgins as the president who signed the historic bill that officially legalized abortion all over Ireland in 2018.

Now, Higgins is making headlines for a not-so-controversial new opinion. He's suggesting that schools try to avoid giving students homework when possible. He said, "Time in school … should get finished in school," when he visited a school last week during a broadcast for RTÉ, Ireland's national broadcaster. Children from the school had asked him many questions (yes, they did ask about the dogs). And when he was pressed on his views of homework, he didn't play around.

While Higgins didn't say that all homework should be outright banned, he's clearly not a fan. "I think myself, really that the time at home, and the time in the school is an educational experience and it should get finished at the school and people should be able to use their time for other creative things," Higgins explained. Before he was president, Higgins was an arts minister, so his encouragement of children's creativity is pretty on brand.

He went on to invite the schoolchildren to stay curious and to find joy in sharing information. It seems this guy does want children to get something out of their education – just not more homework.

Higgins had more amazing life advice to share. "And I think an important thing is friendship and to make sure that there's no one left without friendship and that people belong. And we will all do individual things ... but I think friendships that you make will in fact always be great memories and that is so important," he said in an RTÉ news2day broadcast, addressing Ireland's children.

"And also have the courage to stand your own ground and let other children be allowed the space of standing their ground too because none of us are the same.

"We're all unique but at the same time we have a lot going for us."
In other news ...
📈Stocks: MSCI's global gauge of stocks is up 1.08% at 2,754.96 at the time of writing.
📰Some specifics:
Dow Jones is up 0.76% to 33,629.56.
Nasdaq Composite rose 2.01% to 11,364.41.
S&P 500 gained 1.19% to 4,019.81.
Hang Seng Index is closed for Lunar New Year.
🧠Some quick factors to bear in mind:
US stocks rallied on Monday as investors felt optimistic about the Fed's upcoming meeting in February. It's expected that the Fed will only raise interest rates by 25 basis points instead of the previously predicted 50 basis points.
Fed Governor Christopher Waller also contributed to the positive sentiment, as he expressed his preference on Friday for a 25 basis points rate hike.
Tech stocks were having a field day. For example, investors were happy about the latest quarterly surge in Netflix subscriptions, which helped drive up the tech-heavy Nasdaq.
Investors are also keeping a close eye on earnings this week, as many big companies, including Microsoft, IBM, Tesla, Visa and Mastercard will release their latest financial results.
Hong Kong's stock market will reopen on Thursday, while mainland China's stock market will reopen the following Monday.
👄Some comments and chatter:
"At least in the current cycle, the market thinks the Fed's most hawkish days are behind it. So when you weigh the outlook for central bank policy, it depicts the dollar at a disadvantage, given market bets on the Fed moving more slowly than its counterparts abroad," said Joe Manimbo, senior market analyst at Convera in Washington.
"Bulls are running with the near-term momentum, the 'soft landing' narrative, and it's hard to argue with recent price action. On the other hand, long term trends are still somewhat bearish, and we are always skeptical of such a widely watched 'breakout', especially after big run," wrote Jonathan Krinsky, BTIG's chief market technician, in a note.
🛢Oil: Oil was a mixed bag on Monday. Some investors decided to cash out after oil prices recently hit a seven-week high, which caused the price to go down slightly. Meanwhile, investors have been feeling optimistic about China's economic recovery after reopening. With this, US crude settled lower at US$81.62, and Brent settled higher at US$88.19.
👛Bitcoin: At the time of writing, Bitcoin was up 1.06% at US$22,954.80.
⚡Power outage in Pakistan: On Monday morning, the system frequency of Pakistan's national power grid went down, leaving most of the country without electricity, including the capital. The country is working on restoring power, which could take up to 12 hours.

🔫US Lunar New Year shooting: While people were outside celebrating the Lunar New Year in Monterey Park, California, a man opened fire and killed 10, injuring 10 more, at a dance studio. The main suspect killed himself in his car afterward. Police are still trying to determine the motive.

👶Japan's birth rate dilemma: Japan's birth rate has been shrinking; with a population of 125 million, there were probably less than 800,000 births last year. That number was at two million back in the 1970s. Now, Japan's prime minister has said the falling birth rate could affect Japan's ability to function. There are worries that there's a growing population of older people but fewer younger workers to support them.

🚓Eswatini activist killed: The southern African nation of Eswatini is one of the world's last total monarchies. On Saturday, human rights lawyer Thulani Maseko was shot in his home in the country. Maseko advocated for it to transition into a multi-party democracy. On Monday, UN human rights chief Volker Türk condemned Maseko's killing and called on Eswatini to run an independent investigation.

💷Common South American currency: South America's two biggest economies are Brazil and Argentina, and they've been looking to integrate their currencies for decades now. On Monday, they said they want to renew discussions on a common currency. But a plan like this would face a lot of political and economic challenges before it could become a reality.

👋Latvia and Estonia tit for tat: Estonia is a big Ukraine ally and has even declared Russia a "terrorist regime." It used to be part of the Soviet Union, but its relations with Russia have been strained for years. Russia expelled Estonia's ambassador on Monday, telling him to leave by February 7. So, Estonia also expelled the Russian ambassador, and, in a show of support, Latvia said it would also downgrade diplomatic relations with Russia.

😡Turkey is backing out: Turkey was one of the main holdouts to Sweden and Finland's bids to join NATO. It's been waiting for Sweden to hold up certain agreements before pushing the application through. But, a recent protest in Sweden saw a far-right activist burn a copy of the Quran outside of the Turkish embassy. Now, Turkey is pissed and has said it won't support Sweden's entry into NATO in response.

🤝Germany and France patch things up: After Russia invaded Ukraine, differences between how France and Germany wanted to handle things caused a bit of a strain on their relationship. On Sunday, German Chancellor Olaf Scholz went to Paris to talk with French President Emmanuel Macron to revive their friendly relationship. They both showed a joint commitment to supporting Ukraine.

🐷Pig kills butcher: A Hong Kong butcher had just stunned a pig and was getting ready to slaughter it when it woke up and knocked him down, killing him. The 61-year-old butcher worked in the Sheung Shui slaughterhouse near the mainland border.

🎵Spotify layoffs: The tech layoffs continue. On Monday, Spotify announced plans to cut 6% of its workforce. That's around 600 job cuts.

🤑Microsoft's ChatGPT investment: Microsoft has been investing in OpenAI, the AI firm that runs ChatGPT, since 2019. Now, it just announced a new multiyear multibillion-dollar investment in the firm to push breakthroughs in AI. Meanwhile, Bill Gates also just invested in the Perth startup Breakthrough Energy Ventures, which aims to reduce methane emissions from cattle farms.  

⛵Sailor rescued in the Caribbean: The Colombian navy rescued a man from Dominica who was adrift in the Caribbean for 24 days on a sailboat. He survived on ketchup, garlic powder and seasoning cubes. He wrote the word "help" in English on the boat's hull, leading to his rescue.

🧘‍♀️Meditation linked to gut health: A new study published in BMJ General Psychiatry shows possible links between meditation and gut health. Researchers found two good forms of gut bacteria – Megamonas and Faecalibacterium – were "significantly enriched" in subjects who practiced regular meditation.

💎Doja Maul: Artist Doja Cat showed up at the Schiaparelli Haute Couture during Paris' fashion week covered in some 30,000 blood-red Swarovski crystals. According to a press release, the look was inspired by Dante's "Inferno" and took about five hours.

🦁Kylie's lion dress: In more weird-stuff-celebrities-are-wearing news, Kylie Jenner sported a black gown with a real-looking (but fake) lion head styled as some sort of brooch at the same Schiaparelli fashion event. Okay.
Written and put together by Joey Fung, Vanessa Wolosz, Shebby Farooq and Christine Dulion