Crypto
From the release of FTX's creditors list to a beary cute Mars – Here's your January 31 news briefing
Last November, cryptocurrency exchange FTX's bankruptcy caused quite a stir in the crypto world.
A few minutes every morning is all you need.
Stay up to date on the world's Headlines and Human Stories. It's fun, it's factual, it's fluff-free.
To start off, we're looking into:
Who all does FTX owe?
The backstory: Last November, cryptocurrency exchange FTX's bankruptcy caused quite a stir in the crypto world. The US Department of Justice (DOJ) is now investigating allegations of fraud resulting in billions in losses for around 9 million customers and investors.

More recently: FTX's founder, Sam Bankman-Fried, has been accused of mishandling customer funds, which he denies. But the plot thickens because two of his former partners admitted to the charges and are working with prosecutors. Bankman-Fried's trial is set for October 2023.

The development: FTX submitted a revised "creditor matrix" to the court. The list includes government agencies from the US, Japan and Switzerland, big banks like Goldman Sachs and JPMorgan, the Hong Kong Monetary Authority and Hong Kong's Securities and Futures Commission, among many others.

Reports show that the top 50 creditors are owed around US$3 billion together, but there's no information on the debt type or amount. FTX said the revised list is broad and aims to reach out to everyone involved in the bankruptcy process, so not all the names on the list are necessarily creditors of FTX.
Novak Djokovic wins big at the Australian Open
The backstory: Last year's Australian Open was a disappointment for Serbian tennis star Novak Djokovic. He couldn't defend his champion title because he was deported for not being vaccinated against COVID. But recently, the Aussie government lifted restrictions, including the requirement to show proof of vaccination status, and Novak finally got his visa.

The development: Novak Djokovic took Melbourne Park by storm with a historic win at the Australian Open. He defeated Greek player Stefanos Tsitsipas in three straight sets, securing his 10th championship title and tying the record for 22 Grand Slams. That's right – Djokovic is now tied with Rafael Nadal for all-time major wins in men's tennis.

During the trophy ceremony, a teary-eyed Djokovic referred to this victory as the biggest of his career. With this win, he's back on top of the world rankings and will hold the spot for an impressive 374th week. The tennis world is still trying to determine who the greatest player of all time is between Djokovic and Nadal, but what's clear is that both players have cemented their place in the history books as tennis legends.
Japan and the Netherlands may join the US in China chip curbs
The backstory: Last October, the US placed strict controls on sales of semiconductors and the machines used to make them to China. The US justified this by saying China could use this tech for military purposes, specifically to break US codes or to guide hypersonic missiles. The country put even more competition in the tech sector by not allowing companies that use American technology, software or inputs to sell certain advanced semiconductors to China, but this only applied to chips, not their manufacturing equipment.

More recently: The US has been looking to its allies to create similar policies, specifically on foreign companies that sell the equipment used to produce semiconductors (the idea being that China could use these to one day produce the tech it can't get from the US).

The development: Japan and the Netherlands have reportedly agreed to a deal with the US to restrict China's access to advanced computer chips and the materials to make them. These changes shouldn't go into effect for a while, as the countries will probably need time to change their national policies to put these new restrictions in place.
To end, we'll look into:
Is 13 old enough to join social media?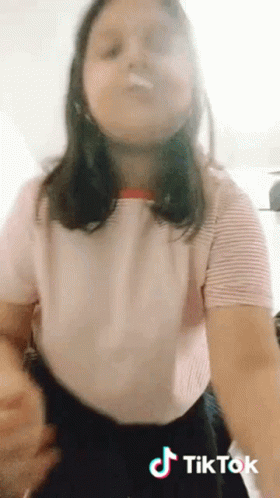 For most social media sites, you have to be at least 13 years old to create an account. This is because of an American law from 1998 called the Children's Online Privacy Protection Act (COPPA), which was designed to protect the privacy of children ages 12 or under. It's meant to keep companies from taking and sharing children's info. But in 1998, social media didn't really exist the way it does now. So, when these (mostly US-based) platforms took off, they had to abide by COPPA. But COPPA was never really meant to be used as the default age of internet "adulthood" all over the world. Yet, here we are.

Last week, US Surgeon General Vivek Murthy made waves by suggesting that 13 could be too young to start using social media. "I, personally, based on the data I've seen, believe that 13 is too early," he said. "It's a time where it's really important for us to be thoughtful about what's going into how they think about their own self-worth and their relationships and the skewed and often distorted environment of social media often does a disservice to many of those children."

There are definitely benefits to young people using social media – staying connected with physically distant friends and family, fostering understanding between different cultures and ethnicities, supporting organizations and activism, keeping up with TMS news briefings, etc. But, when it comes to adolescents, their developing brains can be more vulnerable to some of social media's downsides, like distraction, disrupted sleep, bullying, rumor spreading, unrealistic views of other people's lives and peer pressure. As if growing up wasn't already hard enough.

And don't get us started on all the viral "challenges" spreading on platforms like TikTok that have harmed and even killed young users. Let us reiterate – please stop choking yourself and eating laundry detergent.

Now, experts support updates to COPPA that raise the age limit to keep up with the times. "Deciding what age it should be or who it applies to is dramatically less important than people understanding when they visit a platform what the platform is doing to them," says Chris Olsen — CEO of the Media Trust, a digital security, trust, and safety platform, to Insider. "There's a lot of pressure today to do better, and I think COPPA is one sliver."
In other news ...
📉Stocks: MSCI's global gauge of stocks is down 0.95% at 2759.32 at the time of writing.
📰Some specifics:
Dow Jones is down 0.77% to 33,717.09.
Nasdaq Composite fell 1.96% to 11,393.81.
S&P 500 dropped 1.30% to 4,017.77.
Hang Seng Index declined 2.73% to 22,069.73.
🧠Some quick factors to bear in mind:
US stocks tumbled on Monday, taking a break from a recent rally, as investors braced for the busiest week of earnings season and worried about the Fed's decision on interest rates in its upcoming meeting.
It's expected to raise interest rates by 25 basis points on Wednesday, a pivot from the previously predicted 50 basis points.
Investors are keeping a close eye on earnings this week, as a huge portion (about 20%) of S&P 500 companies, including General Motors, Apple, Meta Platforms, Amazon and Alphabet, will release their latest financial results.
Hong Kong stocks declined on Monday as investors cashed in their profits after a strong start to the year.
Property and tech stocks had a rough day, with Alibaba taking a 7.1% hit on rumors of switching its headquarters to Singapore.
After a week off for the Lunar New Year, mainland Chinese markets were back in action and saw a boost. The CSI 300 is up 20% from its lows in October, adding to the bullish sentiment.
👄Some comments and chatter:
"You're seeing this push and pull in stock prices between whether the Fed will keep interest rates where they are throughout the year, or whether they'll pivot to cutting interest rates," said Tom Hainlin, senior investment strategist at US Bank, referring to the stock market outlook this week.
"The current market rally is not just a consumer and services recovery trade but a more broad-based growth rebound spanning a wide range of industries," said Goldman strategists in a report, referring to China's stock market.
🛢Oil: On Monday, oil prices took a 2% dive, continuing their downward trend. This was over concern about major central banks' interest rate hikes and Russia's exports being solid despite the price cap. With this, US crude tumbled 2.23% to US$77.90, and Brent fell 2.03% to US$84.90 per barrel.
👛Bitcoin: At the time of writing, Bitcoin was down 4.47% to US$22,684.60.
💣Suicide bombing in Pakistan: There's been a recent string of attacks targeting police in Pakistan. On Monday, a suicide bomber attacked a crowded mosque with about 400 people in a security compound in the city of Peshawar. He ended up killing 59, including 27 police officials, and 170 were injured. The local Taliban denied responsibility for the attack.

🕊US Secretary of State in Israel: Over the past few weeks, tensions between Israel and Palestine have worsened, with violence escalating between the two. US Secretary of State Antony Blinken is currently in Israel and spoke in Jerusalem, urging peace. He called on both to take steps to de-escalate the conflict and re-establish calm.

⏩Zelenskiy urges faster weapon delivery: Even though Ukraine's allies have finally begun figuring out how to get Leopard 2 tanks to Ukraine, Ukraine's defense still needs more weapons. So on Sunday night, Zelenskiy called on his allies to "speed up" weapon supplies.

❓Did Russia threaten the UK? In a documentary released Monday, former UK PM Boris Johnson said that in February 2022, he called Putin to try and talk him out of the war on Ukraine. Apparently, on that phone call, Putin told Johnson it would be easy to kill him with a missile. Russia denies this threat was made.

📄Turkey, Finland and NATO: Finland and Sweden applied together to join NATO last year after the invasion of Ukraine. But Sweden and Turkey have been having issues, the most recent one involving a far-right politician burning a Quran outside of the Turkish embassy in Sweden. Turkey's President Erdogan has now suggested that Turkey approve Finland's NATO bid without Sweden's.

📞Diplomacy between Taiwan and the Czech Republic: On Monday, Taiwan President Tsai Ing-wen talked with Czech President-elect Petr Pavel on the phone. This is unusual because there aren't any formal ties between the two countries.

💻More tech curbs on China: The US Biden administration is reportedly considering cutting off China's tech giant Huawei entirely from the US chain by preventing all American companies from selling to the company, which the US has suspected for years has government and military ties.

🍔Impossible Foods cuts: Impossible Foods is planning to cut about 20% of its workforce, sources say. It employs about 700 people, which should amount to over 100 jobs.

💉Vancouver's drug stance: Canada has been known for taking a progressive approach to drugs. British Columbia is going one step further by decriminalizing possession of small amounts of fentanyl, heroin, cocaine, MDMA and other hard drugs. It's planning to take a treatment approach instead, offering social programs and treatment for users when requested.

👩‍👧‍👧Sichuan ends extramarital child ban: China is dealing with a population crisis as birth rates keep falling. The province of Sichuan had a ban on children from non-married couples, but on Monday, its health commission announced this ban would be lifted, and there will also be no limit on the number of babies people can have.

🎆COVID "transition point": While the global pandemic is far from over – especially with the recent major outbreak in China – the WHO has some hopeful news. On Monday, it said the pandemic is at a "transition point." This means that, while we are still experiencing a public health emergency, the world is in the best position it's ever been in when it comes to the virus.

📦At least he won the game: In Malaysia's Port Klang, workers noticed a knocking sound coming from a shipping container. Inside, they found a teenage boy who couldn't speak the local language, so they took him to the police, who suspected human trafficking. It turns out the boy had chosen the shipping container as a hiding place during a game of hide-and-seek in Bangladesh, and then got stuck inside and ended up being shipped to Malaysia.

😎MrBeast helps the blind: YouTuber MrBeast is helping people to see again by sponsoring cataract removal for 1,000 people who can't afford the surgery. MrBeast teamed up with Jeff Levenson, an ophthalmologist and surgeon, to perform the first round of procedures in Florida.

🦈One expensive meal: A Chinese food blogger was fined 125,000 yuan (US$18,500) for breaking the country's wildlife protection laws when she posted a video of her buying and eating a great white shark. The great white shark is classified as a vulnerable species whose population numbers are at risk.

🐻An unlikely face: A NASA orbiter near Mars got a picture of the planet's surface. In the photo is what looks like a bear's face featured on the landscape.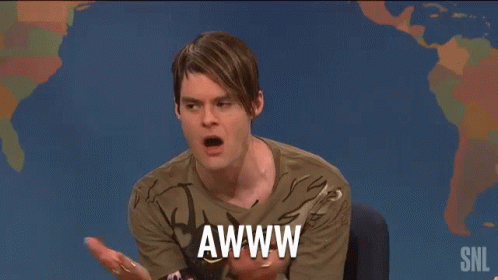 Written and put together by Joey Fung, Vanessa Wolosz, Shebby Farooq and Christine Dulion