WORLD
Should we change the minimum age for joining social media?
For most social media sites, you have to be at least 13 years old to create an account.
For most social media sites, you have to be at least 13 years old to create an account. This is because of an American law from 1998 called the Children's Online Privacy Protection Act (COPPA), which was designed to protect the privacy of children ages 12 or under. It's meant to keep companies from taking and sharing children's info. But in 1998, social media didn't really exist the way it does now. So, when these (mostly US-based) platforms took off, they had to abide by COPPA. But COPPA was never really meant to be used as the default age of internet "adulthood" all over the world. Yet, here we are.

Last week, US Surgeon General Vivek Murthy made waves by suggesting that 13 could be too young to start using social media. "I, personally, based on the data I've seen, believe that 13 is too early," he said. "It's a time where it's really important for us to be thoughtful about what's going into how they think about their own self-worth and their relationships and the skewed and often distorted environment of social media often does a disservice to many of those children."

There are definitely benefits to young people using social media – staying connected with physically distant friends and family, fostering understanding between different cultures and ethnicities, supporting organizations and activism, keeping up with TMS news briefings, etc. But, when it comes to adolescents, their developing brains can be more vulnerable to some of social media's downsides, like distraction, disrupted sleep, bullying, rumor spreading, unrealistic views of other people's lives and peer pressure. As if growing up wasn't already hard enough.

And don't get us started on all the viral "challenges" spreading on platforms like TikTok that have harmed and even killed young users. Let us reiterate – please stop choking yourself and eating laundry detergent.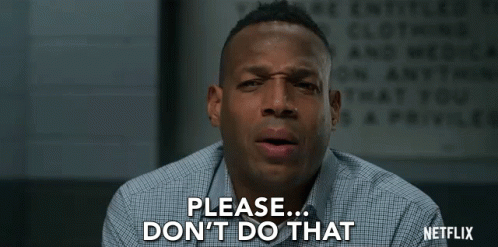 Now, experts support updates to COPPA that raise the age limit to keep up with the times. "Deciding what age it should be or who it applies to is dramatically less important than people understanding when they visit a platform what the platform is doing to them," says Chris Olsen — CEO of the Media Trust, a digital security, trust, and safety platform, to Insider. "There's a lot of pressure today to do better, and I think COPPA is one sliver."