Business
From more possible US tech curbs on China to a lawsuit over unrequited love – Here's your February 3 news briefing
As you may have heard, the US Biden administration has been cracking down on US tech exports to China.
A few minutes every morning is all you need.
Stay up to date on the world's Headlines and Human Stories. It's fun, it's factual, it's fluff-free.
To start off, we're looking into:
US investors pour billions into Chinese tech
The backstory: As you may have heard, the US Biden administration has been cracking down on US tech exports to China, including restricting access to semiconductors and the equipment to make them. Recently, the US also stopped approving licenses for American companies to export to Chinese tech giant Huawei.
More recently: A report from Georgetown University's tech policy group CSET showed that about 17% of all investments in Chinese AI companies between 2015 and 2021 came from US investors. There were 167 American investors who invested around US$40.2 billion in Chinese AI companies during the period, making up 37% of all investments received by these companies in those six years.
The development: Now, the White House is taking it a step further. It's reportedly exploring the possibility of preventing US companies from doing business with certain parts of China's tech sector altogether, according to Politico. This move would be a broader ban than the others in place. The idea is that the US is looking to prevent transferring money and knowledge that might help advance China's tech and military.
Love me, or I'll sue!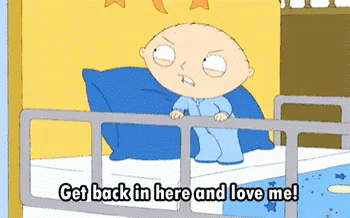 The backstory: It's a tale of heartache that turned litigious. Back in 2016, Nora Tan and K. Kawshigan became friends in Singapore, but by 2020, things were tense. Tan saw Kawshigan as just a friend, but he had romantic feelings for her. When Tan asked to see him less, Kawshigan felt hurt and threatened to sue her for causing him emotional trauma.
Tan even went to a year and a half of counseling sessions with Kawshigan to help him get over her.
The development: Kawshigan had threatened to sue her but was pressuring her to "settle" and agree to his demands. After she declined, Kawshigan went forward with a S$3 million (US$2.3 million) lawsuit in the High Court in July, saying Tan defamed him, caused him to lose business deals and that he had to seek therapy due to the stress she caused him.
Click the link here for more on this bizarre tale of unrequited love.
The EU-Ukraine Summit
The backstory: The EU was established back in 1993, and countries are still joining the bloc. It takes years for a candidate country to join the EU, and the process can stall for long periods. To become a part of the EU, a European country has to meet the "Copenhagen criteria," which means having a stable democracy and legal system, a functioning, secure market economy, accepting all EU legislation and adopting the euro as currency.

More recently: The EU has been instrumental in Ukraine's defense against the Russian invasion. Right after the invasion started, Ukraine's President Zelenskiy petitioned for EU candidacy. Last June, the EU made Ukraine a formal EU candidate. And Ukraine has a timeline for joining the EU within the next two years. But EU countries don't want to over-promise on future membership prospects.

The development: An EU-Ukraine summit began Thursday in Kyiv and will last two days. Ukraine asked to address its future EU membership during the meeting. A draft statement will be issued at the event, but it doesn't offer much hope for Ukraine to join within its desired timeline. Instead, the document mentions moving the process forward once it meets the EU-mandated benchmarks. They will also talk about Ukraine's reconstruction at the summit.
To end, we'll look into:
Does caffeine help during a workout?
If you're a regular gym-goer, you're probably familiar with "pre-workout." For those who aren't, pre-workout is a supplement that usually comes in powder form to be mixed into water and taken within half an hour of starting some exercise. The ingredients depend on the brand, but you can usually count on seeing things like Beta-Alanine, L-Theanine, L-Citrulline, BCAAs and creatine – stuff that's supposed to help with endurance and recovery.

But all of them also include caffeine. With most popular brands, you'll find 200-400 milligrams per single-scoop serving. For reference, a cup of coffee usually has between 80-100 milligrams of caffeine.

Scientists have been researching caffeine's effect on sports and exercise since the 1900s, so we have some ideas of how it all works. They agree that a cup of coffee before working out can improve performance – beyond just waking you up a little bit.
"When caffeine blocks [the brain receptors that make us feel tired], the result is a stimulating effect," says Nanci Guest, a dietitian, coach and researcher at the University of Toronto. Then your body releases other hormones like dopamine and epinephrine, which help with mood, focus and alertness. Additionally, caffeine boosts the muscular contraction rate, possibly giving muscles more power.

But the placebo effect is also something to take into consideration. Other studies show that if we think it's going to work, that may be all we need to perform better.

Healthline states: "Caffeine induces the breakdown of fat in fat cells, increases your body's production of heat, and increases fat oxidation in people with an average weight, overweight, and obesity." So, it's also linked to fat loss when it comes to exercise, too, which could be an added benefit for those trying to shed some weight.

Remember to stay hydrated if you plan on getting in some caffeine before a workout. If you're drinking a weak cup of coffee before a run, it isn't as much of a concern as taking a concentrated amount of caffeine via a pre-workout supplement. Remember, caffeine is a diuretic, and working out usually means sweating. So the most important thing here is to get enough fluids into your body.

But always do your own research on any health supplements you decide to try, and talk to a medical professional for solid advice.
In other news ...
📈Stocks: MSCI's global gauge of stocks is up 1.35% at 2847.82 at the time of writing.
Dow Jones is down 0.11% to 34,053.94.
Nasdaq Composite rose 3.25% to 12,200.82.
S&P 500 gained 1.47% to 4,179.76.
Hang Seng Index lost 0.52% to 21,958.36.
🧠Some quick factors to bear in mind:
Most US stocks rallied Thursday, riding on positive vibes from Fed Chair Powell's comments that the "disinflationary" process may be starting. But the Dow Jones saw a dip, dragged down by pharma firm Merck's weak outlook.
The S&P 500 hit a five-month high, driven by strong earnings from Meta, further boosting optimism on tech shares.
Meta saw an over 23% jump with its impressive Q4 results and a US$40 billion stock buyback announcement.
The tech-heavy Nasdaq Composite reached its highest since September, ahead of big earnings reports from Apple, Amazon and Alphabet.
In the East, even though sentiment was boosted by the US' softer rate hike and Fed Chair Powell's optimistic comments, investors continued to sell and offset earlier gains. Selling every day since coming back from the Lunar New Year holiday, investors are holding steady for more economic data on China's recovery.
Mirroring the Fed's move, the Hong Kong Monetary Authority raised its base rate to 5% from 4.75% to maintain the currency's peg to the greenback.
👄Some comments and chatter:
"It's showing that growth is outperforming value as it unwinds some of the pressures that hawkish rhetoric brought to risk markets over the course of 2022," said Keith Buchanan, senior portfolio manager at GLOBALT Investments, referring to tech stock performance in 2023.
"Data will drive the Fed's intent. Payroll on Friday needs to confirm lower wages or internals will flip. We are still watching data," said Dennis DeBusschere, founder of 22V Research.
🛢Oil: Oil prices went down on Thursday, with crude hitting a three-week low. This is after US industrial factory orders decreased, and the dollar got stronger, making it more expensive for people outside the US to buy oil. With this, US crude fell 0.7% to US$75.88, and Brent lost 0.8% to US$82.17 per barrel.
👛Bitcoin: At the time of writing, Bitcoin is down 0.59% at US$23,596.50.
💷Australia removing the monarch from money: Australia is a British commonwealth country, so the British monarch is technically its head of state. But the citizens are split on the country's ties to the UK. The central bank announced Thursday that, instead of replacing Queen Elizabeth with King Charles on its $5 bill, it will be replacing her with an Indigenous design. The $5 bill is the last note that features the monarch.

🗺US secures military base deal with the Phillippines: The US has had military bases geographically around China in countries like Japan, South Korea and Australia. Filling in a missing gap in this arc, the US just made a deal with the Philippines to build four military bases in the country. This puts it closer to two potential flashpoints – the South China Sea and Taiwan.

💣Putin evokes Stalingrad: During WWII, the battle of Stalingrad in the USSR led to a major blow against Nazi Germany. On Thursday, Putin compared that battle to his war on Ukraine, which he also accuses of of fostering Nazism. Recalling the battle, Putin predicted Russia will be victorious because of "the indestructible nature" of its people.

👋Netanyahu and Macron meet in Paris: With tension around Iran's nuclear program, Europe is looking to Israel for help. Israel PM Netanyahu and French President Macron met in Paris on Thursday to discuss threats posed by Iran. They also talked about the Abraham Accords, a set of agreements between Israel and other Middle Eastern countries that are supposed to keep the peace in their relationships.

👆EU pledges more military aid to Ukraine: On the first day of the EU-Ukraine summit, the EU pledged to double a military aid program for Ukraine, promising to train 15,000 more soldiers. It also announced more sanctions on Russia and setting up an international prosecution center for the crime of aggression in Ukraine.

🤝Rabat Summit: Spain and Morocco have a kind of difficult relationship because of regular disagreements over migration and territory. This week, both got together for a summit in Rabat and signed around 20 agreements on trade and investment and made progress on territory and migration issues. On Thursday, Spanish PM Pedro Sanchez said the two are ready to set aside their differences.

⛽Shell reports record profits: After Russia invaded Ukraine about a year ago, oil and gas prices surged like crazy. Now, oil company Shell is reporting its highest profits in 115 years. Profits hit US$39.9 billion in 2022, double the last year's total.

🍏No new hardware design head at Apple: Back in 2019, Evans Hankey became the head of Apple's hardware design. Hankey will be leaving soon, and Apple doesn't plan on replacing him. Moving forward, Apple's industrial designers will report to Apple COO Jeff Williams, and many of its veteran designers will be promoted.

🐟Ancient fish brain discovered: A fossil of the skull of the extinct Coccocephalus wildi fish was found in an English coal mine over 100 years ago, but scientists just studied it further with a CT scan. They discovered it's oldest example of a well-preserved vertebrate brain. This could lead to more information on early bony fish evolution.
🎫Hello Hong Kong!: In an effort to drive tourism to the city, Hong Kong's planning on giving away 500,000 air tickets as part of a global publicity campaign. Hong Kong chief John Lee announced the Hello Hong Kong campaign on Thursday, calling it "probably the world's biggest welcome ever." Travelers can win free tickets in different ways, from a lottery system to BOGO deals.

🐔Could you raise your own chickens?: The US is experiencing an egg shortage and price hikes right now because of a bird flu epidemic. Now, a new trend has spread where Americans have begun buying chicks to raise so they don't have to buy eggs, they can just get them from their chickens at home. Hatcheries are having trouble keeping up with demand.

👗Prada is hot: Luxury fashion house Prada is at the top of its game right now, with searches for the brand rising 37% for the Q4 period. This takes it to the top slot for the first time as one of the world's most desired labels.

👟I'll dance, dance, dance … in my Adidas: "Wednesday" superstar Jenna Ortega was just signed as a brand ambassador for Adidas' upcoming label, Adidas Sportswear. It's the first time Adidas is launching a new label in 50 years.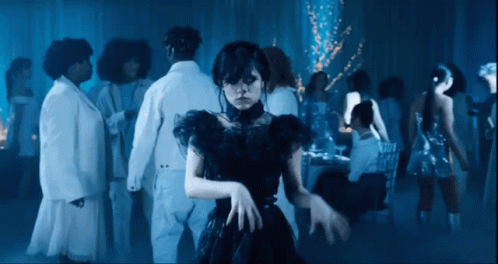 🎤Queen Bey is hitting the road: Last summer, Beyonce released her well-received album, "Renaissance." And most recently, she performed for the first time in years at a surprise concert in Dubai, although she didn't do any songs from her "Renaissance" album. Now, after months  of waiting, fans can look forward to the Renaissance World Tour, which kicks off in May.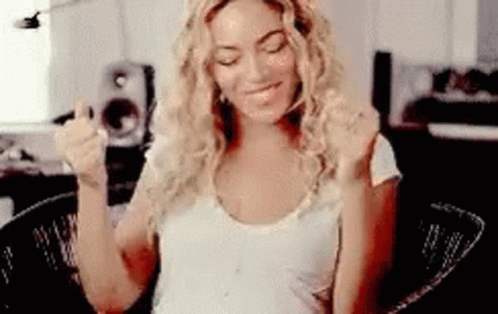 Written and put together by Joey Fung, Vanessa Wolosz, Shebby Farooq and Christine Dulion