WORLD
From melting glaciers to ridiculous cartoon boots – Here's your February 9 news briefing
With global temperatures rising, glaciers are melting.
To start off, we're looking into:
The global threat of melting glaciers
The backstory: With global temperatures rising, glaciers are melting. When this happens, they turn into bodies of water called glacial lakes, which fill the space where the glacier used to be. As more of the glacier melts, the water level rises, and this can lead to a catastrophe called a "glacial lake outburst." Think of it as a sudden dam collapse or an "inland tsunami," where the water can suddenly rush down the mountains, carrying debris.

More recently: These floods often happen without warning, killing thousands of people and causing lots of damage. For example, Peru's Cordillera Blanca mountain range has had many devastating floods and avalanches after more than 30 glacier disasters in the past 80 years, killing more than 15,000 people. And Pakistan has more glaciers outside the polar regions than any other country. It had at least 16 glacial lake outbursts last year, although it's hard to say how much of the country's recent flooding could have been related to these kinds of events.

The development: A study published in Nature Communications found that about 15 million people worldwide live within 30 miles (48 kilometers) of a glacial lake and are at risk of these outbursts. Most of them are in India, Pakistan, Peru and China. High-Mountains Asia, which includes Nepal, Pakistan and Kazakhstan, is the region most at risk. Every person there lives just about 6 miles (10 kilometers) from a glacial lake.
Who are the White Helmets?
The backstory: Syria has been dealing with a brutal civil war since 2011 between the Russian-backed Bashar al-Assad regime and various rebel groups. During that time, the crises have been one after another, from civilian deaths, infrastructure damage, water and power shortages, COVID and a cholera outbreak.

The White Helmets are a brave group of volunteer first responders, aka the Syria Civil Defense, who operate in war-torn and isolated areas of Syria to help civilians. They're known for their signature white hard hats, and they've saved countless lives on all sides of the conflict.

More recently: Their work has been far from easy with the ongoing war and operating in isolated, rebel-held regions. The recent earthquakes in Turkey and Syria have only added to the chaos. But, the White Helmets have a lot of experience helping communities where the government is absent. The group says it's saved more than 125,000 lives so far. Sadly, they often have to face what's called a "double tap," when a place is bombed again shortly after the first airstrike to kill anyone left alive, as well as rescuers responding to the area trying to save lives.

The development: In the wake of the destructive earthquake in Syria and Turkey this week, thousands have been left in dire straits and desperately need support. In northern Syria, a region grappling with conflict for over a decade, the White Helmets stand out as a beacon of hope as they've joined in the rescue effort. The group's leader, Raed Saleh, has said at least they don't have to worry about double taps in this situation, but the damage is far more widespread than any usual airstrike. The group has reached out to the international community for help.
Europe's drug shortages
The backstory: Last year, it was reported that the UK and France were experiencing drug shortages, especially for paracetamol (an OTC painkiller) and amoxicillin (an antibiotic). With drug manufacturing done in different stages and sites all over the world, issues stemming from COVID, inflation from the war in Ukraine, higher energy costs and more have affected the supply chain. So the production process has hit a bottleneck.

More recently: Based on a survey of pharmaceutical groups in 29 European countries, almost a quarter said more than 600 drugs were in short supply, and 20% reported 200-300 drug shortages. Also, 75% said the shortages were worse this winter than the year before.

The development: More shortages are likely if the prices of materials keep going up. This is because the price of generic drugs is regulated in the EU, so producers aren't really motivated to raise their output during a shortage if the price stays the same. And now, doctors and pharmacists are calling on the European Commission to make legislation to prevent future drug shortages. They want more transparency when it comes to the European Medicines Agency (EMA), which has not called this ongoing shortage a "major event," and the creation of a shortage monitoring platform based on shared data.
To end, we'll look into:
The Hogwarts Legacy controversy
How can so much drama surround a video game? Let us break it down for you.

Over the past few years, "Harry Potter" author JK Rowling has developed a complicated relationship with the trans community. As Politico puts it, "Rowling's views — and her willingness to exchange biting blows with her online critics — have been denounced by fans as transphobic, a betrayal of the values of tolerance they learned from her books."

Other issues have also come up. For example, an anti-semitism controversy over the imagery of the goblins in the Harry Potter franchise, her habit of giving minority characters stereotypical names that don't actually match up with their ethnicities (Cho Chang?), and her depictions of elf slavery have all been brought up a lot of questions.
When asked over Twitter, "how do you sleep at night knowing you've lost a whole audience from buying your books," she replied, "I read my most recent royalty cheques and find the pain goes away pretty quickly."

With the new release of Hogwarts Legacy, an RPG videogame set in the Harry Potter universe, Rowling's views have caused problems. Is it possible to separate her from this video game? She had nothing to do with the game's development, but she does profit from its sales.

Many Harry Potter fans and gamers alike have already decided to boycott the game. And some popular review sites like Kotaku, Polygon and Eurogamer haven't released reviews of the game yet. It's unclear if they ever will. Jessie Earl, a transgender YouTuber and writer, tweeted in December, "Any support of the Harry Potter franchise current projects while JK Rowling is in charge of it and using her ongoing platform to target and also justify her continued targeting of trans people is harmful to trans people."

Meanwhile, the developers at Avalanche who built the game are trying to distance the game from Rowling. Hogwarts Legacy actually features Harry Potter's first trans character, a woman named Sirona Ryan. Is this enough to change anyone's mind?
In other news ...
📉Stocks: MSCI's global gauge of stocks is down 0.02% at 2801.46 at the time of writing.
Dow Jones lost 0.61% to 33,949.01.
Nasdaq Composite dropped 1.68% to 11,910.52.
S&P 500 fell 1.11% to 4,117.86.
Hang Seng Index slid 0.07% to 21,283.52.
🧠Some quick factors to bear in mind:
The US big three indexes took a dip on Wednesday as investors geared up for a packed earnings week and shifted their focus from Fed Chair Powell's less hawkish-than-expected speech from yesterday, which drove Tuesday's rally.
Adding to the bearish sentiment, Fed officials underlined the need for ongoing interest rate hikes to address inflation and acknowledged that reaching the 2% target may take some time, which led the market to question the Fed's policy path.
Asian shares rose overall, but China's and Hong Kong's markets saw a slight dip on Wednesday as investors took some recent profits and the US-China balloon fiasco cooled off. Investors were reassessing their outlook after the Fed's recent comments about continuing to hike rates and looking toward more earnings reports.
Stocks of tech companies like Meituan and Alibaba Group added to the negative market sentiment after prices dipped upon the news of ByteDance launching a competing delivery service.
👄Some comments and chatter:
"We need to attain a sufficiently restrictive stance of policy. We're going to need to maintain that for a few years to make sure we get inflation to 2%," said New York Fed President John Williams at a Wall Street Journal live event in New York.
"This earnings season was subpar at best. It takes time for these rate hikes to affect earnings. Now, we're starting to see that," said Eric Sterner, CIO at Apollon Wealth Management.
"The markets are confused and investors are confused. The stock and bond markets are seeing different things. Some investors are still very defensive and some investors clearly have become more aggressive," said Tim Ghriskey, chief investment strategist at Inverness Counsel in New York.
🛢Oil: On Wednesday, oil prices continued a three-day gain as investors were feeling bolder about taking risks after Powell's remarks about future interest rate hikes. With this, US crude climbed 1.7% to US$78.47, and Brent rose 1.7% to US$85.09 per barrel.
👛Bitcoin: At the time of writing, Bitcoin is down 1.38% at US$22,924.40.
🤝Zelenskiy makes surprise UK visit: With the ongoing war and security concerns, Ukraine President Zelenskiy hasn't been able to leave the country much to work on diplomacy and secure more aid. But, on Wednesday, he made a surprise trip to the UK. He thanked the British government for its help and asked it to supply Ukraine with fighter jets. He left for Paris after the talks.
✈Some answers on the missing Malaysian plane: In 2014, Malaysian passenger flight MH17 was shot down by a Russian-made missile over Ukraine, and almost 300 people on board were killed. Prosecutors are now saying there's evidence that Putin provided these missiles to Russian-backed separatists. But there's no evidence that he ordered the plane to be shot down.
💣China's ICBM missiles: in January, the US Strategic Command's commander of nuclear forces wrote to the US legislature saying China's ICBM missiles outnumbered the US's as of last October, although he didn't specify how many. The Wall Street Journal first reported the letter.
📦Cocaine in the Pacific: On Wednesday, New Zealand police said they'd found over three tons of cocaine likely headed for Australia in the middle of nowhere in the Pacific Ocean. Apparently, it was dropped there by an international drug organization. This is New Zealand's biggest drug bust ever.
🐤Turkey's Twitter is restricted: After its deadly earthquakes, Turkey has restricted access to Twitter, although reports say it's still possible to access it using a VPN. Turkey has asked Twitter to do more about disinformation on the platform, and it's criticized some posts about the government's disaster response.
👨‍✈️NZ pilot taken hostage in Indonesia: A pilot from New Zealand named Philip Marthens was captured after landing a commercial charter flight at Paro Airport in Indonesia on Tuesday. Separatist fighters in the Papua region are holding him hostage. A search team has been sent out, and it's unclear what happened to the five other passengers on that flight.
📄Real-life "Succession?" Joseph Safra ran a banking and investment empire called Safra Group before he died in 2020. Now, one of his sons, Alberto Safra, is suing his mother and two brothers to get what he says is his rightful share in New York's Safra National Bank. He says his family and the bank diluted his 28% share and blocked him from electing his own director.
💼Meta flattening: Many tech companies are transforming how they run things internally, which has so far started a lot of layoffs. But, Meta is now asking many of its managers and directors to take on individual contributor jobs (taking on their own tasks rather than managing others) or leave the company. This is called "flattening.

🚫The EU's fight against disinformation: On Wednesday, EU foreign affairs chief Josep Borrell said the bloc would launch a new platform to work against disinformation projects (specifically from Russia and China.) The platform will track how info is shaped by foreign parties and coordinate with EU countries and NGOs.
🤒Bird flu at mink farms: There's been news of avian flu sweeping through chicken farms, but now it's affecting mammals. H5N1, a super spreadable strain of bird flu, started spreading on a mink farm in Spain last October. All the mink were cured, and the sickness didn't infect any humans. But this could be a sign of the flu's wider mammal adaption.
💻Search engine AI features: Google launched a "multisearch" feature for mobile devices which allows users to search with text and images at the same time. Microsoft launched its new AI chatbot for Bing, which can be more helpful than standard search results, according to early testers at CNBC.

💊Vitamin D and diabetes: There's a breakthrough in the fight against type 2 diabetes! An analysis of three trials found that taking a high dose of vitamin D stops high blood sugar levels from leading to the disease. But high vitamin D levels could also lead to kidney stones and other health issues, so people should talk with a doctor before trying out the method.
🏀LeBron breaks scoring record: Legendary basketball star LeBron James just broke Kareem Abdul-Jabbar's career scoring record of 38,387 points. James broke the 39-year-old record on Tuesday when his team, the Los Angeles Lakers, played the Oklahoma City Thunder. The Lakers lost the game by three points.
👢What're thoooose?: Brooklyn art collective MSCHF, which is constantly pulling fashion stunts with its projects, just released a pair of boots that have gone viral. Its sub-label, MSCHF Sneakers, came out with bright red and balloon-like boots that kind of remind us of Astro-Boy. Would you buy these US$350 kicks?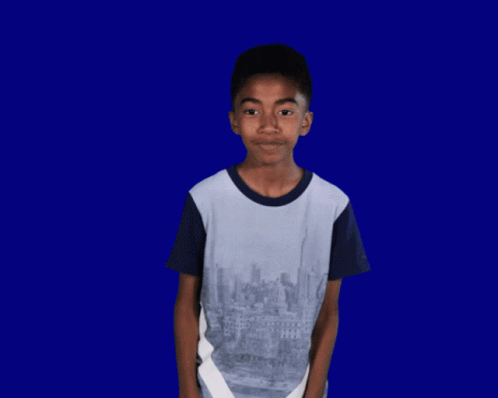 ---
Help the earthquake victims in Turkey and Syria
As the death toll is rising and search and rescue teams continue to rescue people from the rubble in Turkey and Syria following two devastating earthquakes, people all over the world are reaching out with donations and aid. Check out the resources below to see how you can help.
Union of Medical Relief and Care Organizations
---
Written and put together by Joey Fung, Vanessa Wolosz, Shebby Farooq and Christine Dulion