Crypto
From taking down "MetaBirkins" NFTs to a final answer on the Rose/Jack "Titanic" dilemma – Here's your February 10 news briefing
In 2021, artist Mason Rothschild created waves in the art scene with his "MetaBirkins" collection, NFT versions of these iconic bags.
A few minutes every morning is all you need.
Stay up to date on the world's Headlines and Human Stories. It's fun, it's factual, it's fluff-free.
To start off, we're looking into:
Hermès vs. "MetaBirkins" NFTs
The backstory: French fashion brand Hermès's Birkin handbags can go for tens of thousands of dollars and have generated over a billion dollars in sales in the US alone, with more than US$100 million in just the past decade. In 2021, artist Mason Rothschild created waves in the art scene with his "MetaBirkins" collection, NFT versions of these iconic bags.

Rothschild created a set of images of 100 fur-covered bags modeled after the real Birkins as an "art project," causing a frenzy during the NFT craze. He made a whopping 200 Ethereum (roughly US$790,000) in sales on the collection. But then, luxury brand Hermès sued him last year for trademark infringement, saying that he had blocked the brand's own NFT plans. On the other hand, Rothschild argued that the NFTs were artworks making a statement about luxury goods, and they were protected under the First Amendment.

The development: A Manhattan jury ruled in favor of Hermès. The French fashion house argued that Rothschild violated its trademark rights, and the MetaBirkins could easily confuse consumers. The jury agreed, awarding Hermes US$133,000 in damages for trademark infringement, dilution and cybersquatting. This case will likely set a precedent for future NFT trademark disputes.
Valorant esports leagues in China
The backstory: For those that haven't heard of it, esports is a form of professional gaming where players compete in massive tournaments, and fans tune in for live streams. Valorant, the popular shooter game, made its debut in 2020 and quickly became a fan favorite in the esports scene. China has a huge esports market, with the world's highest number of players and tournament viewership, followed by the US.

But, China's gaming industry hit a bump in the road over the last few years with new curbs being handed down by the government. China's tech industry as a whole faced challenges in 2020 when the government introduced new regulations on fintech. Tencent, the world's largest gaming company, was one of the tech giants navigating these new regulations.

More recently: In December, China gave Tencent the green light to release Valorant, marking what seemed like the government's relaxing its tech sector crackdown. This was a big step forward for Tencent and a massive boost for its competitive esports leagues.

The development: Now, Tencent plans to bring the Valorant esports league to China later this year, managed by its TJ Sports division. And the tech giant is reportedly in talks with some of China's top esports players. The league is set to start during the summer, and it's expected to boost competitive online gaming in China.
Fighting illegal mining in Brazil
The backstory: During Jair Bolsonaro's presidency in Brazil, he earned a reputation for neglecting the country's native peoples and destroying the Amazon rainforest. The largest Indigenous reservation in Brazil belongs to the Yanomami people in the Amazon. Yanomami leaders said the expansion of illegal mining there has caused widespread environmental decline, plus more threats – violence, exploitation and disease. In 2022, more than 20,000 miners were believed to have been using the reservation.

More recently: When Luiz Inácio "Lula" da Silva ran for president of Brazil, his campaign swore to protect the Amazon and to work with Indigenous peoples to keep their lands intact. In fact, he promised to kick illegal gold miners out of Indigenous territories while former President Bolsonaro had tried to legalize the mining. Now, Lula is president, and we've been waiting to see if he'll be able to fulfill these promises. So far, his administration has created the first ministry for Indigenous peoples in Brazil, and Indigenous activist Sônia Guajajara was appointed as its minister.
The development: On Monday, the Brazilian environmental protection agency launched an operation to force out the illegal miners. By Wednesday, Lula announced that forces had destroyed a helicopter, an airplane and a bulldozer used by miners. Weapons and boats were also seized. On top of that, a checkpoint was built next to a Yanomami village to interfere with the miners' supply chain.
To end, we'll look into:
High-rise pig farming in China
China has a lot of people. Almost 1.5 billion, actually. And all of those people need to eat.

Over the past couple of decades, China's economy has quickly developed; the average income has gone up, and so have living standards. These days, the average Chinese diet includes more meat and processed foods than before, and people rely less on grains.

But, challenges with the food supply have begun cropping up throughout the country. According to World Economic Forum, China ranked 34th out of 113 countries in the 2021 Global Food Security Index. So, it isn't surprising that China has become the world's biggest importer of agricultural products. It's also a big buyer of soybeans and soybean products, corn, beef, palm oil and pork. In fact, no one in the world eats more pork than China, with the country responsible for consuming half of the world's pork supply.

Now, officials worry that possible issues within food supply chains could cause unrest. This is because relying on imports also makes China's food supply sensitive to geopolitical issues that may have a ripple effect.

President Xi Jinping has been known to say, "The rice bowls of the Chinese people must always be held firmly in our own hand and filled mainly with Chinese grain." So, how can China work toward self-sufficiency when citizens have developed diets that don't match up with the country's food production? Well, with innovation, of course.

Chinese food producers have been working on what can only be described as vertical meat farms. Because agricultural land space for farming animals is limited, producers have started building high-rise buildings to raise pigs. Improving domestic pork production is a priority, and this is a strategic way to do just that.

A building outside of Ezhou in China is the world's biggest free-standing pig farm, and a second identical one is being built. This enormous pig farm was built by Hubei Zhongxin Kaiwei Modern Animal Husbandry, a cement manufacturer that now breeds pigs. Once both buildings are fully packed, the farms are expected to raise 1.2 million pigs every year. That's a lot of pork.


"China's current pig breeding is still decades behind the most advanced nations," said Zhuge Wenda, Hubei's president. "This provides us with room for improvement to catch up."
In other news ...
📉Stocks: MSCI's global gauge of stocks is down 0.41% at 2790.53 at the time of writing.
Dow Jones lost 0.73% to 33,699.88.
Nasdaq Composite dropped 1.02% to 11,789.58.
S&P 500 fell 0.88% to 4,081.50.
Hang Seng Index climbed 1.60% to 21,624.36.
🧠Some quick factors to bear in mind:
On Thursday, the stock market took a downturn as worries about the Fed's future policy path outweighed excitement around the latest upbeat corporate earnings reports from companies like Walt Disney and PepsiCo.
Wall Street is in the middle of earnings season, and it has been underwhelming so far, with 70% of S&P 500 companies exceeding expectations (lower than the 3-year average of 79%.)
The tech-heavy Nasdaq was dragged down by big tech companies like Alphabet as investors fretted about growing competition in the AI arena.
Data on jobless claims underscored a thriving labor market, which suggests the Fed's policy could remain aggressive for longer.
Thursday was positive for Hong Kong's stock market as investors awaited China's upcoming lending data report.
The mood was bright due to China's ongoing economic recovery and expectations of record-high new yuan loans from Chinese banks in January with the central bank's efforts to maintain growth.
👄Some comments and chatter:
"Wall Street couldn't keep the upbeat mood. Some traders placed bets that the Fed will have to do a lot more tightening than what Wall Street is pricing in," said Ed Moya, senior market analyst at Oanda.
"The market's questioning if it's even possible for the Fed to walk the line to do what they're aiming to do because it's a very difficult job — slowing the economy down though interest-rate increases while keeping us from slipping into a severe recession," said Chris Gaffney, president of world markets at TIAA Bank.
🛢Oil: Oil prices dropped on Thursday after the earthquake in Turkey and Syria didn't damage oil facilities, reserves in the US boosted and investors worried about interest rate hikes. With this, US crude dropped 0.5% to US$78.06, and Brent lost 0.7% to US$84.50 per barrel.
👛Bitcoin: At the time of writing, Bitcoin is down 4.63% at US$21,900.00.
😭Turkey and Syria earthquake: We've been reporting this week on the devastating earthquakes in Turkey and Syria, and the death toll continues to rise. Sadly, over 21,000 deaths have now been recorded.

✈Russia prepares new offensive: News outlet Foreign Policy says that Russia is gearing up for its next offensive against Ukraine. It allegedly has prepped 1,800 tanks, 3,950 armored vehicles, 2,700 artillery systems, 810 multiple-rocket-launch systems, 400 fighter jets and 300 helicopters.

🗺Zelenskiy continues European tour: After visiting London and Paris to request more military aid to fight off the Russian invasion, Zelenskiy is now in Brussels. He appeared in front of the European Parliament, where he requested Ukraine's entry into the EU after applying to join about a year ago.

💣Was the US involved in the Nord Stream pipeline blasts? The Nord Stream 1 and 2 pipelines, which carried gas from Russia to Germany, were affected by undersea blasts last September. In November, Swedish and other European investigators said the explosions were from purposeful attacks but didn't accuse anyone specific. Russia is saying investigators are hiding their findings, and an American published a report (which the Kremlin endorses) on his blog accusing the US of being involved. The US denies this.

⚡South Africa's energy crisis: South Africa has been dealing with ongoing power shortages because of delays in building new power stations, corruption in coal-supply contracts, criminal sabotage and a bureaucratic holdup on founding renewable energy infrastructure. On Thursday, President Cyril Ramaphosa declared a national disaster because of the energy crisis. By doing this, he gives the government more power to respond to the crisis.

💼More job cuts:  More layoffs. On Wednesday, Disney announced a restructuring plan involving cutting 7,000 jobs (3.6% of its workforce) to save US$5.5 billion and make its streaming ventures more profitable. Yahoo also said it would cut around 12% of its workforce, which is about 1000 jobs.

🐤EU calls out Twitter: The EU passed the Digital Services Act (DSA) back in November, which puts more regulations on digital platforms to protect users and will go into effect later this year. Platforms were asked to share reports on anti-disinformation practices to ease their DSA transitions. Twitter's report was incomplete and had no info on how it'll work with fact-checkers.

😮Google's AI chatbot makes a US$100 billion mistake: Google's new AI chatbot, Bard, is supposed to be a competitor to Microsoft's acquisition, ChatGPT. But Bard made a mistake in its ad demo, saying the James Webb Telescope was the first to photograph exoplanets. Well, it wasn't, and the internet quickly pointed out that the chatbot could have fact-checked itself by Googling this info. On Wednesday, that mistake cost Google $100 billion in market value.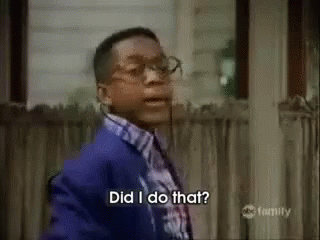 💻Netflix cracks down on password-sharing: To become more profitable as more and more streaming services pop up, Netflix is cracking down on password-sharing for accounts. Efforts have already been made by the company in Latin America. Now, in Canada, New Zealand, Portugal and Spain, a user will have to pay to give people outside of their homes access to their account.

⌚Rolex roll-back: During the pandemic, people discovered a new love of luxury watches, and sales bumped up for high-end brands like Rolex, Patek and others. Well, the trend seems to be over, as shares of top UK Rolex retailer Watches of Switzerland Group plummeted after weak sales reports came out on Thursday.

⛪A gender-neutral god? The Anglican Church doesn't see God as a man or woman but uses He/Him when referring to the entity. The Church of England is now considering using gender-neutral pronouns when discussing God. The Church also approved praying for God's blessing for same-sex couples in another progressive pivot.

🐄Time to make a moooove: Valentine's (and Galentine's) Day is next week! In India, the animal welfare department is asking people to celebrate V-Day as "Cow Hug Day" instead since cows are sacred in Hindu culture. The government said hugging a cow "will bring emotional richness." We don't see why not.
🛳Rose was right: We've all argued (or heard the argument) that Rose from "Titanic" could have scooched over a bit and let Jack up on that door raft. Maybe if she had, he could have survived. (Spoiler, but if you haven't seen it by now, that's kinda on you.)

Well, director James Cameron is tired of arguing his creative vision for Jack to give up the raft to Rose, so he recreated the scenario for a documentary celebrating the 25th anniversary of the film. After methodically testing out several scenarios, they found each time that only one of them could have likely stayed on the raft and survived without freezing to death in the frigid water. Well, that's that.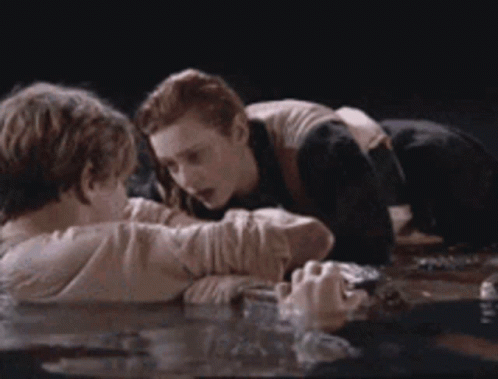 ---
Help the earthquake victims in Turkey and Syria
As the death toll is rising and search and rescue teams continue to rescue people from the rubble in Turkey and Syria following two devastating earthquakes, people all over the world are reaching out with donations and aid. Check out the resources below to see how you can help.
Union of Medical Relief and Care Organizations
---
Written and put together by Joey Fung, Vanessa Wolosz, Shebby Farooq and Christine Dulion