WORLD
From China's property market struggles to Hong Kong's obsession with vanity plates – Here's your February 15 news briefing
China's property sector, which makes up nearly 30% of the country's GDP, has been hit hard.
To start off, we're looking into:
China's property market struggles
The backstory: China's property sector, which makes up nearly 30% of the country's GDP, has been hit hard since Beijing put a stop to developers relying on debt by introducing the "three red lines" policy in 2020. This policy placed caps on borrowing and made down payments higher. The idea was to stabilize the sector's debt and make housing more affordable for citizens.

More recently: Since then, many Chinese developers have defaulted on an estimated US$100 billion worth of offshore bonds, according to JPMorgan, which has scared buyers and hurt the property market. To try and help, China's central bank recently lowered mortgage rates to a new low of 4.3%. But now, existing homeowners haven't been able to benefit from the new low rates since banks only reprice loans at the start of each year.

The development: Homeowners have found a way to manage their finances by taking out short-term loans to prepay their mortgages, even though it's been banned by regulators. This presents a new challenge for authorities who want to boost the economy with affordable loans while also restoring confidence in the property market. Regulators are currently looking into how banks are handling the situation.
The AI token boom
The backstory: AI tokens are the town's talk these days, creating a buzz in the crypto world. Basically, these are cryptocurrencies that use AI to improve security, user experience, scalability, etc. They also harness the power of artificial intelligence to offer users cool apps and services like data exchange and intelligent automation. Their potential to revolutionize how we interact with tech is causing both startups and big-name companies to launch their own AI tokens, and the market is growing fast.

More recently: Some AI-based tokens have gotten super popular, with traders on Crypto Twitter saying they're the next big thing. Nearly every token CoinGecko recognizes as AI-based, including SingularityDAO, SingularityNET and Artificial Liquid Intelligence, has seen huge gains over the past week – up to double digits.

The development: Now, people are jumping on the AI token bandwagon left and right. And the price swings are wild, even for the unpredictable crypto world. For example, last Tuesday, privacy-focused network ARPA's token (also called ARPA) had a massive surge of over 10% in just an hour.
Microsoft's AI search engine Bing
The backstory: 2022 was truly the year of artificial intelligence. Last November, OpenAI's AI bot ChatGPT went viral, and everyone was amazed by how it could respond to text-based prompts with logic. Now, the race to develop newer and better AI-based services is on in the tech world, and 2023 is shaping up to be another big year for AI tech.

More recently: At the end of January, Microsoft invested US$10 billion into OpenAI. It's been looking to use AI to enhance a lot of its services like Office Suite and its cloud, search engine and programming tools. But tech giant Alphabet (which runs Google) wasn't as prepared for the AI boom. The frenzy caused by ChatGPT seemed to cause some panic for the company as it worried how this AI trend might affect its own search engine.

Last week, both Google and Bing announced new AI features. Google introduced its competitor to ChatGPT, Bard, an "experimental conversational AI service." And Microsoft announced its own plans to integrate AI into Bing.

The development: With Bing's new AI-boosted search engine powered by OpenAI tech, it's finally posing some competition for Google, which dominates the search engine market. More than a million people have already signed up for this version of Bing. While Microsoft is already an extremely profitable company, this boost in popularity could be another goldmine.
To end, we'll look into:
Vanity license plates in Hong Kong
Hong Kong has gained an international reputation for its embrace of vanity license plates. These are a luxury, as buying a vanity plate usually costs thousands of dollars in the city. Our news coverage yesterday mentioned how the Hong Kong Transport Department just auctioned off a plate with the single letter "R" for HK$25.5 million (US$3.2 million). Other examples of high-ticket plates have popped up over the years – a plate with just the number "18," which is considered lucky in Cantonese, went for HK$16.5 million (US$2.1 million) in 2008, and "28" went for HK$18.1 million (US$2.3 million) in 2016.  

Hong Kong's Transport Department began auctioning vanity car plates in 2006. Each auction, held about once a month, raises millions of dollars. The minimum price for a vanity plate is HK$5,000 (US$640). To get one, a person has to request a specific character combination, and then that combination goes up for auction. If there are no other bids, the plate goes to the person who registered for the plate by default. Tens of thousands of personalized plates are auctioned off in the city every year.

This money goes straight to Hong Kong's Treasury, according to a spokesperson speaking with CNN. This money is reportedly put toward charities.
Three years ago, Hong Kong's Michele Salati started an online platform gallery of vanity plate photos called HKVANIT1ES, where users can rearrange the images to create poems. He explained Hong Kong's personalized plate phenomenon to CNN, saying, "These vanity plates are used by their owners to highlight their status, wealth, humor, desires, superstitions or even their favorite food."

Yes, one of the major reasons that a person gets a vanity plate is for … vanity. Status and bragging rights are major motivators for this plate frenzy.  


"Dropping US$3 million on a plate announces to the world that you have substantial means. It's a very clear message," vanity plate aficionado Jamie Lloyd said. "Cecil Chao the billionaire has three that I know of: two Rolls-Royces, one with the plate '4', the other with 'CECIL' and a Bentley with 'CHAO'. A little-known fact is that the money paid for license plates at auctions goes to charity and, presumably, is a tax write-off, which explains why someone can pay HK$26 million for one."
In other news ...
📈Stocks: MSCI's global gauge of stocks is up 0.09% at 2812.53 at the time of writing.
Dow Jones fell 0.46 % to 34,089.27.
Nasdaq Composite climbed 0.57% to 11,960.15.
S&P 500 dropped 0.03 % to 4,136.13.
Hang Seng Index lost 0.24% to 21,113.76.
🧠Some quick factors to bear in mind:
US stocks were mixed on Tuesday, with Dow Jones and S&P 500 losing ground. But, the tech-heavy Nasdaq Composite managed to stay in the green.
This was after the release of the higher-than-expected Consumer Price Index (CPI), which showed that inflation remains an issue. The CPI rose 6.4% over the last year. While this is the smallest annual increase since late 2021, it's still higher than investors wanted.
January's index increased by 0.5%, a little higher than estimated.
Investors hoped the Fed could halt or slow interest rate hikes after the next meeting. But, based on this data, the Fed may keep raising interest rates to tackle stubborn inflation.
Hong Kong stocks had a bumpy ride, hitting a 5-week low with worries about money leaving the city as investors awaited the US CPI report's data that could indicate which direction the Fed's rate hikes are headed.
Mainland China stocks made modest gains. Traders were concerned about geopolitical tensions and cautious about China's economic recovery after ditching zero-COVID.
👄Some comments and chatter:
"While there were no major surprises in today's CPI reading, it is a reminder that while inflation has peaked it could be a while before we see it moderate to normal levels," said Mike Loewengart, head of model portfolio construction at Morgan Stanley Global Investment Office.
"If you think inflation is going to stick around for a while, as we do, then it also means the Fed needs to continue to hike until they really destroy demand. This means they need to crack labor. If you crack labor, long term growth and inflation expectations need to fall as a 'hard landing' scenario becomes more likely," said Michael Contopoulos, head of fixed income at Richard Bernstein Advisors.
🛢Oil: On Tuesday, oil prices dropped by over 1% after the US announced releasing more oil from its reserves to meet market demand. Plus, OPEC+ updated its monthly report, saying that demand would rise by 100,000 barrels per day this year. With this, US crude fell 1.4% to US$79.06, and Brent lost 1.2% to land at US$85.58 per barrel.
👛Bitcoin: At the time of writing, Bitcoin is up 1.88% at US$22,196.80.
💣NATO preps for more war: With Russia launching a new offensive just a few days ago, peace isn't looking close for Ukraine. Now, NATO's secretary general, Jens Stoltenberg, is calling on bloc members to produce more ammunition for Ukraine. He says that Russia is preparing more attacks.
🎥India's BBC offices raided: A couple of weeks ago, the BBC produced a documentary about India PM Modi's past and his alleged role in deadly riots, which has been banned in India. On Tuesday, Indian tax authorities raided the BBC's offices in New Delhi and Mumbai. Employees haven't been able to enter the offices since the raids.
👉Moldova accuses Russia of planning a coup: Last week, Ukrainian President Zelenskiy said Russia had a plan to destroy Moldova. A few days later, Moldova's government resigned. And Moldova has now accused Russia of plotting a coup against its government. Moldova also closed its air space on Tuesday due to reports of a suspicious object in the sky.
🌀NZ national state of emergency: Yesterday, we reported Cyclone Gabrielle tearing through New Zealand. Now, PM Chris Hipkins has declared a state of emergency, only the third one in New Zealand's history. Many people have been displaced, forced to swim to their homes or be rescued from rooftops, and hundreds of thousands are without power.
🗺Syria opens more border crossings for aid: Syria and Turkey only had one crossable border point, Bab al-Hawa, as Syria is still experiencing a civil war that's lasted 12 years. After the earthquake last week, humanitarian groups needed to access Syria, but they could only get in through Bab al-Hawa. On Monday, Syrian President al-Assad announced the country would open two more crossing points for at least three months for humanitarian aid.
🤝Iran's Raisi visits China: Iran's President Ebrahim Raisi is visiting Beijing and sat down with President Xi on Tuesday. Xi used the meeting to push for talks on the Iran nuclear agreement. He also expressed support for the Islamic Republic as protests and demonstrations continue in Iran.
♥Rescuers are still finding quake survivors: It's been over a week since the earthquake hit Turkey and Syria, destroying whole cities. But rescue teams are still finding survivors in the rubble. On Tuesday, at least seven survivors were found and saved from ruins in Turkey.
📄Ford cuts jobs for EV production: More and more car companies have begun adding their own EV models to their traditional vehicle lines. Ford just announced plans to cut 3,800 jobs in Europe because of current economic conditions and its transition toward electric vehicles.
🚙Robotaxi takes on California: Amazon's Zoox driverless transport company has been working on making driverless, autonomous robot cars widely available. It's now testing its robotaxi on open public roads with employees on board in California.
🧑Dads matter, too: Singapore has decided to add to its paternity leave laws – doubling the amount, which can be reimbursed to employers by the government. This closes a big gap between maternity and paternity leave options. It's also boosting the "baby cash gift" to encourage more people to have kids. Sociology experts say the move is a sign of society's shifting social views toward the importance of a father's role in child-rearing.
🕶Pharrell to Louis: Luxury fashion brand Louis Vuitton has just announced that musical artist Pharrell will become its Men's Creative Director. His first collection is set to be revealed during Men's Fashion Week in Paris in June.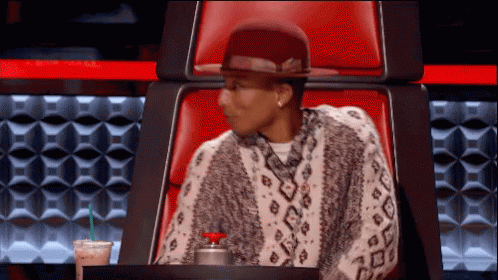 🔬Breakthrough climate science: Scientists in China and Spain have made the biggest breakthrough in 80 years in studying zeolites, which are microporous silicates that help remove contaminants from the air. They've made the most stable zeolite yet, called ZEO-3, which could be major for reducing industrial emissions.
🌠Asteroid fly-by: On Thursday morning, an asteroid will make the closest approach to Earth in over 400 years. This asteroid–called 199145, or 2005 YY128 – will pass by our planet and can be seen with a telescope. On Monday morning, an asteroid was caught on camera disintegrating over northern France, producing a light show. That asteroid was about one meter wide.
Written and put together by Joey Fung, Vanessa Wolosz, Shebby Farooq and Christine Dulion