Tesla
From Elon Musk force feeding you tweets to new developments in male birth control – Here's your February 17 news briefing
Musk's tweets during the Super Bowl generated less engagement than US President Biden's.
A few minutes every morning is all you need.
Stay up to date on the world's Headlines and Human Stories. It's fun, it's factual, it's fluff-free.
To start off, we're looking into:
Elon Musk wants your attention
The backstory: You may remember that in October, Tesla CEO Elon Musk bought the social media platform Twitter for a cool US$44 billion, and he's been making major changes to it since then. But not everyone's been thrilled with his decisions as CEO.

The development: Well, Musk's tweets during the Super Bowl generated less engagement than US President Biden's, which reportedly was a tough pill for him to swallow. With 29 million impressions, Biden's tweet got nearly three times as many as Musk's, which reached about 9.1 million. For context, Biden has 37 million followers to Musk's 128 million. Ouch.

Musk wasn't going to take this lying down. Platformer reviewed some internal Twitter docs and reported that Musk gathered a team of around 80 engineers to fix the problem. They came up with a new algorithm that would automatically boost his tweets by a factor of 1,000, meaning over 90% of his followers would see his tweets. And get this, even people who don't follow him are being served his tweets in the "For You" tab of the app's home page. Musk isn't shying away from the reports, trolling Twitter users with sarcasm and memes about the tweak.
Air India makes the biggest jet purchase in history
The backstory: Air India has been soaring the skies since 1932, although it's seen financial troubles in recent years. But now it's taking off in a big way. Tata Group bought the debt-laden airline in 2021 and has been working on updating its fleet with a five-year plan.

More recently: The aircraft manufacturing giants Boeing and Airbus also have their sights set on India, where they predicted a need for over 2,000 new planes in the next 20 years.

The development: Air India just made the biggest commercial aviation purchase in history by ordering 470 planes from both Boeing and Airbus. Boeing valued its purchase at around US$34 billion. Airbus doesn't publish list prices anymore, but, if we go off the company's 2018 list prices, the purchase would rake in around US$38 billion. The historical deal includes 250 Airbus and 220 Boeing planes, which will also put India on the map as a hub for maintenance and repair operations for the region.
Addressing Hong Kong's housing crisis
The backstory: Hong Kong has been dealing with a housing crisis for years. It's one of the most expensive real estate markets in the world. One main issue stems from rising property prices with over a decade of super-low interest rates. Many homes can also be pretty small in this densely -packed city; poorer residents live in tiny units known colloquially as "cage homes." And a report by Oxfam showed that the pandemic made Hong Kong's wealth gap worse, with the richest residents making almost 50 times what the poorest earned in the first quarter of last year. Homelessness has also become a problem – according to the Social Welfare Department, over 1,500 people were registered as "street sleepers" from 2021 to 2022.

The development: Mainland China has called on Hong Kong authorities to take some action to address this housing crisis. President Xi Jinping called for "more decent" homes for the poor in Hong Kong. Now, the city has launched a HK$26 billion (US$3.3 billion) plan to build 30,000 temporary apartments, which will take about five years to complete. This program is supposed to give people another housing option while waiting for more permanent public housing. But critics of this plan say it's proof that the government can't provide enough fixed homes.
To end, we'll look into:
Is male birth control going to be a thing?
In the mid-20th century, contraceptive pills became widely available and popular among women. And with that, the responsibility for contraception usually landed on women. For decades since then, the concept of a contraceptive pill for males has made the rounds again and again through the medical community. But, in 2023, we still don't have one, even though promising research and inroads into the idea have been made.

So what's the deal?

Potential methods for male birth control have all hit snags. For one, some of the methods for men have been rejected because of undesirable side effects – often the same ones that are pretty common among women who take the pill. Another one, believe it or not, has been ego-related. One version that prevented ejaculation during orgasm, or the "clean sheets" pill, was seen as "emasculating." Don't underestimate the appeal of the money shot, we guess.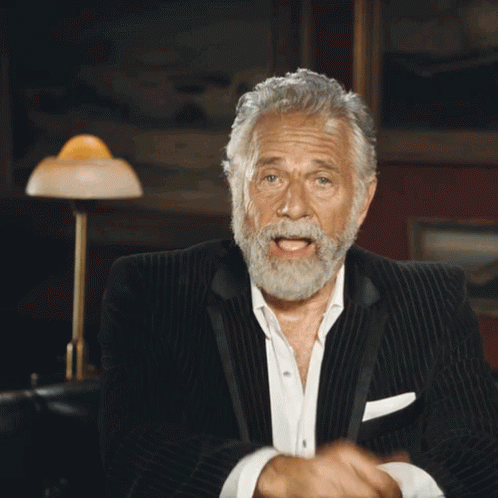 "There have been very successful trials of male hormonal contraceptive injections," said Susan Walker, an associate professor of contraception and reproductive health at Anglia Ruskin University in the UK. She mentions contraceptive injections, which are almost 100% effective in suppressing sperm concentrations.

"That worked extremely well. But it was halted because of worries around side effects, like mood changes and skin changes – which those of us who work with female contraception weren't really surprised about."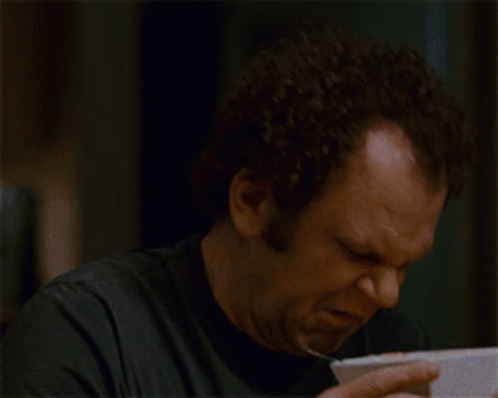 But now, we're close to a new male contraceptive pill that could change the game.

Researchers at Weill Cornell Medicine made a drug that temporarily freezes sperm, successfully preventing pregnancy. It's still being tested in mice, but this is a big deal. A single dose paralyzed mice's sperm for over two hours and was 100% effective in the first two hours.

It's also fast-acting, kicking in after just 30 minutes, and would theoretically be taken as needed rather than on a regular schedule like birth control for females. (Say bye to those daily reminder alarms!) The mice studies are laying the groundwork for human trials if the medical community gets on board.


"I think this is really one of the biggest advancements for non-hormonal contraceptives in recent times," says Christopher Lindsey, an official with the National Institute of Child Health and Human Development.
In other news ...
📉Stocks: MSCI's global gauge of stocks is down 0.88 at 2790.71 at the time of writing.
Dow Jones lost 1.26% to 33,696.85.
Nasdaq Composite shed 1.78% to 11,855.83.
S&P 500 fell 1.38% to 4,090.41.
Hang Seng Index climbed 0.84 % to 20,987.67.
🧠Some quick factors to bear in mind:
US stocks fell on Thursday after more higher-than-expected inflation data, as investors worried about the Fed's decision on interest rates in its next meeting in March.
The US producer prices index (PPI) rose 0.7% in January, led by higher energy costs. Year-over-year, the PPI increased by 6%. This may signal ongoing inflationary pressures.
Hawkish comments from Fed officials saying they were considering 50 basis-point interest rate hikes to cool persistently high inflation didn't lighten the mood.
Adding to the bearish sentiment, initial jobless claims came in at 194,000, lower than the expected 200,000, indicating a tight labor market.
Hong Kong stocks rose on Thursday, breaking a four-day slip, as traders had optimism toward China's economic recovery.
President Xi Jinping reportedly urged local authorities to encourage spending to help boost the economy, and rumors swirled about a possible official liquidity injection.
👄Some comments and chatter:
"My overall judgment is it will be a long battle against inflation, and we'll probably have to continue to show inflation-fighting resolve as we go through 2023," said James Bullard, President of the Federal Reserve Bank of St. Louis.
"At this juncture, the incoming data have not changed my view that we will need to bring the Fed funds rate above 5% and hold it there for some time," said Loretta Mester, President of Cleveland's Federal Reserve Bank.
🛢Oil: On Thursday, oil prices experienced fluctuations as investors assessed mixed US economic signals, the potential for China's oil demand to recover and increasing UK crude stockpiles. By the end of the session, prices had settled slightly lower. US crude settled to US$78.49, and Brent to US$85.14 per barrel.
👛Bitcoin: At the time of writing, Bitcoin is down 1.06% to US$24,073.20.
💣Russian war losses: After the first nine months of fighting in Ukraine, new estimations have said that Russia lost almost 40% of its prewar fleet of tanks. That means an up to 50% loss for some of the key combat tanks, meaning it to reach into its Cold War-era reserves.
🤖Military AI in Ukraine: Ukraine has used AI to target Russian troops throughout the year-long war. This has drawn the attention of military and political leaders around the world, according to the CEO of US software firm Palantir. An international agreement to limit the use of AI in war probably isn't going to come up any time soon, though.
📄China sanctions defense companies: Two US defense companies – Raytheon and Lockheed Martin – sell weapons all around the world, including to Taiwan. On Thursday, China imposed trade and investment sanctions on both because of their dealings with Taiwan, which China claims as its own. This is on the back of rising tensions between the US and China after last week's spy balloon fiasco – which led to the US blacklisting six Chinese companies related to aerospace programs.
💲Nigeria's currency fiasco: Nigeria's government has been trying to change up its currency to encourage more digital payments, but the process has been long and confusing. On Thursday, President Muhammadu Buhari ordered the central bank to reissue some withdrawn currency over concerns that the chaos will affect the country's upcoming elections.
🤝Xi to visit Iran: Iran's President Raisi is heading out of China after getting support from President Xi on sanctions on Iran to be lifted as part of getting its international nuclear agreement off the ground. Xi also accepted an invitation to visit Iran soon.
⌚NATO chief talks Turkey: Finland and Sweden bid for membership to NATO after the invasion of Ukraine last year. But Turkey has been one big holdout with Sweden over disagreements about extraditing certain individuals and a far-right demonstrator burning the Quaran recently in Stockholm. On Thursday, NATO Secretary-General Jens Stoltenberg said that the "time is now" for Turkey to accept the bids.
🚙Tesla self-driving recall: Tesla has become known for developing self-driving technology. But now, it's recalling 362,000 vehicles with this "drive-assistance" capability. Analysis by the National Highway Traffic Safety Administration showed that the steering system could cause "unreasonable risk" to vehicle safety because it doesn't stick to traffic safety laws.
📢More bad news out of Tesla: On Tuesday, employees at the Tesla plant in Buffalo, New York, announced a union campaign. The next day, Tesla fired dozens of workers from this same plant. The Workers United labor union is accusing Tesla of firing them for trying to unionize, which would be illegal.
💻YouTube CEO stepping down: Susan Wojcicki became the CEO of YouTube in 2014. On Thursday, she announced she'd be stepping down. Now, chief product officer Neal Mohan will take over as the SVP and new CEO.
💰Turkey fundraising: A marathon, 7-hour broadcast that aired throughout Turkey managed to raise a huge amount of aid money in that time – 115.1 billion liras (US$6 billion) – as part of a fundraising effort led by the country's central bank. Big givers to the drive included major Turkish banks, comms companies and Turkish Airlines.
📔Oldest Hebrew Bible heads to auction: The Codex Sassoon, a Hebrew Bible produced by hand 1,100 years ago, has been in private collections since 1929. It's known as the oldest example of an almost complete book containing all 24 books of the Hebrew Bible. It's set to be auctioned off this May by Sotheby's in New York, carrying an estimate of US$30 million to US$50 million, and could end up being the most expensive book or historical document ever sold.

Written and put together by Joey Fung, Vanessa Wolosz, Shebby Farooq and Christine Dulion