WORLD
From Theranos ex-exec Balwani not wanting to pay to a giant wooden phallus – Here's your February 21 news briefing
Remember the Theranos scandal that rocked the tech industry a few years ago?
To start off, we're looking into:
Balwani is paying the price for Theranos
The backstory: Remember the Theranos scandal that rocked the tech industry a few years ago? Well, the story continues to make headlines. The blood-testing startup, led by the infamous Elizabeth Holmes, had claimed that its revolutionary device, the Edison, could transform the diagnosis of diseases using just a tiny amount of blood from a finger prick. With a once eye-popping valuation of US$9 billion, it's no wonder the company received more than US$700 million in funding from investors.

But as it turned out, it was all smoke and mirrors. The device simply didn't work, and Holmes and her then-partner Ramesh "Sunny" Balwani were convicted of fraud for their false claims about its capabilities.

More recently: Balwani was found guilty on all 12 charges brought against him and is set to serve nearly 13 years in prison starting March 15, which is longer than Holmes's 11-year and three-month sentence for her involvement in the scandal.

The development: Last week in court, prosecutors demanded the ex-Theranos exec Balwani cough up close to US$900 million in repayment to compensate the victims of his fraud. The judge questioned whether Balwani's actions could be "completely divorced" from the collapse of Theranos. The defense pointed out that investors may have lost money because of broken contracts, but it wasn't because of fraud by Balwani.
Why are crypto companies eyeing new jurisdictions?
The backstory: Back in 2015, New York shook things up with a new crypto licensing system, causing some digital asset companies to consider packing up and leaving. But the Big Apple is still a prime spot for digital assets, despite some recent hiccups. But things got pretty hairy in the crypto realm when the collapse of crypto exchange FTX triggered a wave of defaults and catastrophes that experts called "crypto contagion."

More recently: Last week, the US Securities and Exchange Commission (SEC) was making moves left and right, settling a US$30 million complaint against Kraken and ordering it to pause its staking services. Paxos had to stop issuing one of its stablecoins, too, after regulators and the SEC came knocking. Internationally, Singapore, which has historically been one of the most crypto-friendly countries, is considering tighter regulations for retail investors.

The development: Now, the crypto world is unsure about new rules on the horizon, leading some firms to consider moving to more crypto-friendly places. Hong Kong, for example, is introducing a new exchange-licensing system in June. And Dubai just released a finalized framework for crypto firms. These regions also offer impressive tax benefits, making them even more attractive as potential new bases for crypto companies.
China's new IPO rules
The backstory:  For decades, Chinese companies' overseas initial public offerings (IPOs) have been unregulated. Back in 2021, China put a regulatory freeze on domestic firms when it came to these IPOs after data security concerns that also led to a tech regulatory crackdown around this time. As a result, China's listings in countries like the US dropped massively.

More recently: With China scrapping the zero-COVID policy and opening its economy back up, there's been more foreign interest in its assets. In December, China was already looking into creating new foreign IPO rules to get Chinese companies back in the game.

The development: On Friday, China's securities watchdog published new rules regulating offshore IPO listings, melting the freeze. These new rules will come into play at the end of March. They're supposed to help companies figure out how to easily access foreign capital markets.

The new system will have the Chinese Securities Regulatory Commission (CSRC) audit these IPOs, meaning companies wanting to enter foreign markets have to register with the CSRC first. They also have to disclose personal data, work with national security measures, and sometimes conduct data security reviews before listing.
To end, we'll look into:
Naming a moon mountain
Close to the moon's south pole, there's a mountain that kind of looks like an earthly mesa. It has a unique look for the landscape, carved out by surrounding craters. Now, NASA scientists have come up with a name for it which was proposed to the International Astronomical Union (IAU). It'll be called "Mons Mouton," named after Melba Roy Mouton, NASA mathematician and computer programmer.

The IAU has a tradition of naming lunar mountains after scientists who stand out in their fields.
"Melba Mouton was one of our pioneering leaders at NASA," said Sandra Connelly, the acting associate administrator for science at NASA Headquarters in Washington. "She not only helped NASA take the lead in exploring the unknown in air and space, but she also charted a path for other women and people of color to pursue careers and lead cutting-edge science at NASA."

Mouton worked for NASA during its "Hidden Figures" era (when Black women mathematicians and engineers played essential but quiet roles in NASA's major missions for decades in the 20th century). She was a Black female mathematician and programmer who joined NASA in 1959 and became the head mathematician of the "human computers," people who tracked the communications satellites Echo 1 and Echo 2, which orbited Earth in 1960 and 1964.

She became the head programmer of the Mission and Trajectory Analysis Division's Program Systems Branch in 1961, which allowed NASA to track spacecraft in orbit. By the end of her NASA career in 1973, Mouton was the assistant chief of research programs for the Trajectory and Geodynamics Division at Goddard Space Flight Center in Maryland.

Mons Mouton could make its own history as one of the 13 possible landing spots for the Artemis III mission, a moon rover called VIPER that will be launched in 2025.

"Mons Mouton represents a great spot for VIPER – our solar-powered Moon rover that we'll drive and conduct science in near real-time," said Dr. Sarah Noble, VIPER program scientist at NASA Headquarters. "It features high sunny spots, it's relatively flat, satellite data shows signs of water ice, and it allows long stretches of direct communications with our ground station on Earth."
In other news ...
📈Stocks: MSCI's global gauge of stocks is up 0.12% at 2783.26 at the time of writing.
US stocks were closed in observance of Presidents' Day.
Hang Seng Index gained 0.81% to 20,886.96.
🧠Some quick factors to bear in mind:
This week, investors are preparing for big earning reports, including from Walmart, Home Depot, eBay and Alibaba.
China's stock market started the week strong as investors felt hopeful about upcoming key economic data, including the Fed's latest meeting minutes.
China's central bank announced the expected news that February's prime loan rate would remain the same (3.65%), and the offshore yuan is now slightly more robust against the US dollar.
Alibaba, Tencent and Baidu will release their first quarterly results since Beijing changed its COVID policy in December.
Adding to the bullish mood, China-based domestic asset management company Grow Investment Group said that things are looking up for China's economy, with traffic and subway crowds getting back to normal in big cities and lots of property transactions happening in tier-1 cities.
👄Some comments and chatter:
"Bide your time, while waiting for the recovery to unfold," said Hong Hao, chief strategist in Hong Kong at the Chinese hedge fund Grow Investment Group, referring to the China stock market.
"We believe the principal theme in the stock market will gradually shift from reopening to recovery, with the driver of the potential gains likely rotating from multiple expansion to earnings growth/delivery," said Goldman Sachs strategists, including chief China equity strategist Kinger Lau, in a Monday note.
🛢Oil: Oil prices rose over 1% on Monday due to high expectations of Chinese demand and Russia's plan to cut oil production by 5% in March. On top of that, China's oil imports are predicted to hit a new record in 2023. US crude gained 1.1% to US$77.19, and Brent rose 1.3% to US$84.07 per barrel.
👛Bitcoin: At the time of writing, Bitcoin is up 2.08% to US$24,783.70.
✈Biden's surprise visit to Kyiv: President Biden popped up in Kyiv on a surprise trip. His travel was under wraps for security reasons, but Biden says he went to prove the US' support for Ukraine. After arriving on Monday morning, Biden and Zelenskiy met, and they went out into the war-torn city to survey some of the damage.

💣North Korea fires off more missiles: Just a few days ago, North Korea launched an ICBM test, and now the country's at it again. On Monday, it launched at least two short-range ballistic missiles, sending them off its east coast in another test. North Korea said these tests will continue depending "upon the US forces' action character."

👩‍⚖️Netanyahu moves forward with judicial changes: For the past few months, Israel's PM Netanyahu has been pushing for changes to the judicial branch, decreasing its power. There have been protests by people who are afraid this will concentrate Netanyahu's power and hurt marginalized groups (like Palestinians). But, Netanyahu is moving forward with the plan, with the Knesset introducing a proposal on Monday.

😮Nuclear inspectors find a surprise in Iran: Global powers are trying to revive the 2015 Iran nuclear deal, but there have been more issues recently. On Sunday, it was reported that Inspectors with the International Atomic Energy Agency (IAEA) found uranium with a purity of 84% in Iran, just shy of the 90% purity required to make a bomb. Now, the IAEA is trying to figure out if it was enriched on purpose.

🤝Japan makes moves for Ukraine: This year, Japanese PM Kishida is the president of the G-7. This Friday, he plans to host an online G-7 summit, with Zelenskiy joining to mark the one-year anniversary of Russia's invasion. On Monday, Kishida also announced that Japan would send US$5.5 billion in financial aid to Ukraine.

🌍Regions at top risk from climate change: Over 75% of the regions most at risk because of climate change are in China, according to new research by climate risk specialists XDI. The Jiangsu province is the most climate-vulnerable region in the world. The country with the second most at-risk region is the US.

🤑Ray Dalio's expensive exit: Billionaire Ray Dalio, who founded the hedge fund Bridgewater Associates, is leaving the firm months after he made some controversial comments about China. There have been months of messy internal debates over his exit package. Now, it looks like Dalio will be leaving with billions of dollars made in regular payments if he hands over his control over Bridgewater.

♥Hope for paralyzed patients: Victims of strokes who ended up with paralysis have had to learn to live without control over parts of their bodies. Now, there could be some hope of restoring movement for these patients. A trial was published a few days ago involving doctors using spinal cord stimulation technology to activate nerve cells, and it's shown some promising results!

🐶Dog saved in Turkey: Footage is surfacing of a dog being saved from the rubble in Turkey alive and well after being trapped for 60 hours. Neighbors said the dog's owner was previously rescued and was in the hospital. The dog's name is Pambuk, and he is allegedly a very good boy.
📷Rare fish photo captured: The spotted handfish, which moves using its hand-like fins to kind of crawl, can be found in Tasmania but is rarely caught on camera. French photographer Nicolas Remy caught a photo of one in 2022 after nine hours spent over three days in the water. And that photo just won the Underwater Photography Guide's Ocean Art 2022 contest.

🤭When in Rome: An ancient wooden object found in a Roman fort on Hadrian's Wall was believed to be a sewing tool, but it could actually be a … different type of tool. This object could've been a 2nd-century sex toy, making it the earliest example of a wooden phallus found in Roman empire territory. Yes, there are more.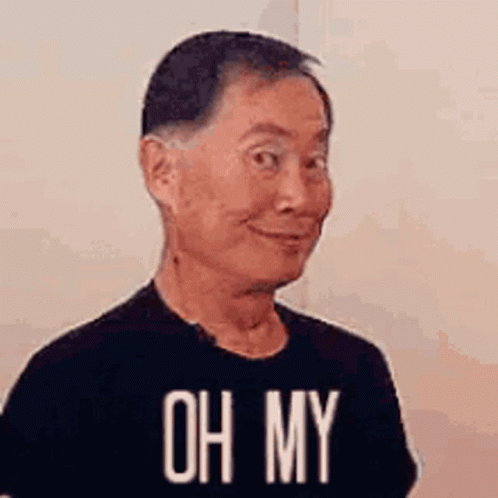 Written and put together by Joey Fung, Vanessa Wolosz, Shebby Farooq and Christine Dulion