WORLD
From a new lawsuit over Malcolm X to automated sneaker cleaning – Here's your February 24 news briefing
Malcolm X was an American civil rights leader who made a big impact in his time.
To start off, we're looking into:
Malcolm X's daughter seeks justice
The backstory: Malcolm X was an American civil rights leader who made a big impact in his time. Sadly, he was assassinated in 1965 at just 39 years old. Witnesses identified three shooters, but the shooting fueled conspiracy theories over who was involved.
More recently: In 1966, three men were convicted of murdering Malcolm. One confessed, and the other two men, Muhammad Abdul Aziz and Khalil Islam, were in prison for over 20 years before their convictions were thrown out. The pair maintained their innocence the entire time they were in jail. Eventually, Aziz and Islam were exonerated, and their families sued the NYPD, which settled for US$26million.
The development: Now, Malcolm's daughter, Ilyasah Shabazz, is suing the FBI, CIA and NYPD for allegedly hiding evidence that ties them to her father's assassination. She's seeking US$100 million in damages for wrongful death.
Apple's health care tech for Apple Watch
The backstory: Managing diabetes can be a hassle. Most people with diabetes have to prick their skin throughout the day to measure blood sugar levels. This invasive and inaccurate system has been a long-standing issue for millions worldwide. But, Apple has been working on game-changing technology to revolutionize diabetes management.
More recently: For over a decade, the tech giant has been trying to develop sensors that continuously monitor blood sugar levels non-invasively to make life easier for people with diabetes.
The development: Apple's latest project, E5, is reportedly working on blood glucose monitoring tech for the Apple Watch, which would be an important victory for people with diabetes. The tech would use silicon photonics and a measurement process called optical absorption spectroscopy – essentially using light wavelengths to detect glucose levels. This breakthrough could make Apple a powerhouse in the healthcare industry.
Coal mine collapse in China
The backstory: China depends on coal for about 60% of its energy. In 2022, the country produced about 5 billion tons of coal, its biggest-ever output. At the same time, the government has been trying to reduce pollution and prevent mining accidents.

The development: An open-pit mine in Inner Mongolia collapsed on Wednesday afternoon. A landslide covered the mine in rock and other debris while miners were working in the basin, but it's not clear yet what caused it. Five people have been confirmed dead, but at least 48 coal miners are still missing. More than 900 emergency workers were sent to the area Wednesday night, and rescuers have been working around the clock to find survivors. There were two more landslides after emergency forces arrived, temporarily suspending the rescue. Xinjing, the company that runs the mine, hasn't commented on the disaster.
To end, we'll look into:
How Ukrainian businesses are surviving during the war
It's hard enough to start and maintain a business during times of peace. Well, Ukraine isn't experiencing peacetime, but its economy still needs to function. So, how are businesses there still operating a year into the war with Russia?

Generally speaking, most companies have survived by adopting wartime business strategies, recentering around the war effort or even relocating to other countries for new patrons.

Back in 2013, Alina Kachorovska created a footwear and accessories startup in Kyiv. She was living there when the bombs started hitting her city last year. Employing 150 people, Kachorovska had to keep her company alive even with so much suffering happening all around. Her company, named after herself, stayed viable by streamlining its communications system, planning projects with an assembly-line-like model and keeping the product sustainable.

"Every day, we continue to improve these processes," she told Insider. But making the change to a more-streamlined business 2 ½ years ago is what has allowed us to sustain it during the war."

Ukrainian pet food maker Kormotech has also been able to make things work since the invasion. When the war first started, Rostyslav Vovk, the company's chief executive and founder, shut down production. A lot was changing so quickly, with employees leaving, the supply chain falling into chaos and deliveries unable to get out. It also didn't help that one of their prime markets was Belarus – an ally of Russian President Putin. But Vovk was able to restart operations two weeks later.

The company was lucky by being based in one of the safer areas of Ukraine (near the Polish border), having an additional factory in Lithuania and having kept some excess inventory. After resuming production, Kormotech decided to bring in domestic supply producers. And nearby countries were eager to replace Russian-made products with Ukrainian ones, so there was still an export market. So Kormotech set up a warehouse in Poland to make exporting the products easier.

"For the first time in my life, 'Made in Ukraine' was a premium," Vovk says.

Sadly, not all Ukrainian businesses fared as well. McKinsey & Company released a report that only 15% of companies in the country grew last year, while nearly half saw a sales decline.
In other news ...
📈Stocks: MSCI's global gauge of stocks is up 0.24% at 2737.41 at the time of writing.
Dow Jones is up 0.33% to 33,153.91.
Nasdaq Composite rose 0.72% to 11,590.40.
S&P 500 gained 0.53%to 4,012.32.
Hang Seng Index lost 0.35% to 20,351.35.
🧠Some quick factors to bear in mind:
After a bumpy ride on Thursday, US stocks rallied, bouncing back from a tough week where the S&P 500 broke a four-day slip.
Some big tech players had a field day, like Microsoft and Apple, rebounded from previous lows. Meanwhile, the chip maker Nvidia made headlines with its optimistic revenue projection, leading to a 14% surge.
Initial jobless claims came in at 192,000, lower than expected, indicating a tight labor market, which suggests the Fed's policy could remain aggressive for longer.
The GDP growth rate only increased by 2.7% at an annualized rate in the fourth quarter, a bit lower than the expected 2.9%, indicating the economy didn't do as well as predicted towards the end of 2022.
China stocks took a hit on Thursday as investors digested the US Fed's minutes, which suggested that the Fed was still determined to fight persistently high inflation with higher rates.
👄Some comments and chatter:
"The market is rallied a couple of times under this false premise that the Federal Reserve is going to pivot and start cutting interest rates right. And time and time again, the Fed pushes back on that, and the market eventually gets the message, and we see a pullback. I don't expect it to play out any differently this time. The economy is remarkably strong. Inflation is still hot. The labor market was tight. And all of that argues for a fed that is going to continue raising interest rates," said Greg McBride, BankRate's chief financial analyst.
"While a recession would almost certainly hasten the return of inflation to target, it should not be considered a necessary condition," said Brendan Murphy, head of core fixed income, North America at Insight Investment.
🛢Oil: Oil prices saw a 2% gain on Thursday, primarily driven by an anticipated 5% cut in Russian oil production. With this, US crude rose 2% to US$75.39, and Brent climbed 2% to US$82.21 per barrel.
👛Bitcoin: At the time of writing, Bitcoin is down 1.31% to US$23,869.40.
💣Violence escalates in Israel and Palestine: 11 Palestinians were killed in an Israeli raid in the West Bank city of Nablus earlier this week. Early on Thursday, Israel said five rockets were intercepted from Gaza, and another fell in an open area. Later on Thursday, Israel launched its own airstrikes, targeting alleged weapons sites in Gaza.

🗓A year of war: February 24 marks a year since the war in Ukraine started. Over 18 million people left the country in the past year, which is over 40% of the population, but 10.3 million have come back since then.

♒Deadly floods and landslides in Brazil: São Paulo, Brazil's richest state, has been experiencing intense downpours, causing devastating flooding and landslides in the area. Search and rescue teams are in a frenzy trying to find dozens of missing people, and the official death toll has risen to 48.

🌋Plane crash on Philippines' volcano: A plane with four people on board crashed in the Philippines last week. The bodies were all found on the active Mayon volcano. Authorities confirmed their deaths on Thursday.

👩‍⚖️Weinstein gets more time: Former film big-wig Harvey Weinstein is already serving over 20 years for his 2020 conviction for sex crimes. Well, he's just been handed an additional 16 years for another rape conviction. He was sentenced on Thursday.

💪US will boost Taiwan forces: The US has a small group of troops (about 30) in Taiwan to help train local forces. Now, it plans to boost that number to support the island. The number could get to between 100 and 200 troops.

🤝Biden meets with NATO leaders: On his tour of Europe, US President Biden just left Poland. While there, he met with the Bucharest Nine – the leaders of NATO's easternmost member states. They talked about US support for their security, especially with a possible Russian threat in Eastern Europe.

😷Hong Kong mask mandate: Hong Kong has extended the mask mandate until March 8 because the population is particularly vulnerable to the flu. Authorities announced the extension on Wednesday, and it applies to public transport, paid areas in MTR and public spaces.

💻Google's desk-sharing?: Google is looking to downsize its offices to use them more efficiently. But now Google staffers are being asked to share desks, coming in on alternate days from their desk buddies. Google management has dubbed this new arrangement "Cloud Office Evolution" or "CLOE." Many employees are making fun of the idea – with memes, of course.

🥛Is it milk? Can plant-based beverages even be called "milk"? According to the FDA, yes. Americans are not confused by the term, said the agency in a new draft of guidelines, and these drinks don't pretend to be from animals, so it isn't misleading.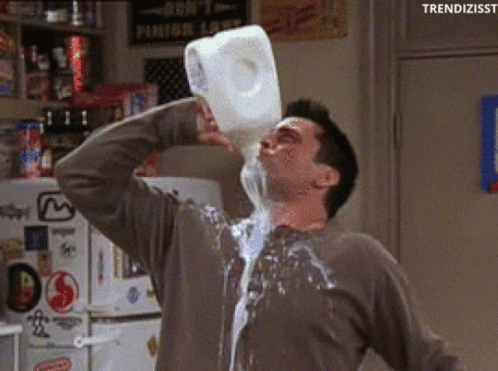 ✈Flight to nowhere: Japan Airlines flight JL331 left Tokyo and headed for Fukuoka, just two hours away. After a delay messed up its timeline, it just missed the landing cutoff time and was sent back to its starting point for a 7-hour total trip. Well, that's annoying.

📷Gisele is back: International supermodel Gisele Bündchen is gracing the cover of Italian Vogue, her first major cover since her divorce from American football player Tom Brady in October. She looks striking in a bold, red Maison Valentino look.
🟢M&M send-off: A grandmother who loved M&Ms passed away, and her entire funeral was M&M-themed, right down to her customized casket. Mary Ester Stocks Martin Gailey's M&M funeral was a tribute to the many students she taught over 30 years that gave her the nickname M&M. Her family dressed as M&M characters to pay their respects.
👟Self-cleaning shoes?: Korean company LG Electronics partnered with NYC-based designer Jeff Staple on a project called the "Creator's Room" at the CES tech convention in Las Vegas. One of the impressive gadgets unveiled is LG's Styler™ ShoeCare system, which cleans your shoes for you. There was also a system called the Styler ShoeCase which lets sneakerheads display their collection and highlight their favorites with different colored lights.

Written and put together by Joey Fung, Vanessa Wolosz, Shebby Farooq and Christine Dulion