Headlines
From canceling "Dilbert's" creator to magical woodland creatures – Here's your February 28 news briefing
"Dilbert," the beloved comic strip that pokes fun at corporate America's culture, has been a staple of American newspapers for over three decades.
A few minutes every morning is all you need.
Stay up to date on the world's Headlines and Human Stories. It's fun, it's factual, it's fluff-free.
To start off, we're looking into:
Corporate comedy no more
The backstory: "Dilbert," the beloved comic strip that pokes fun at corporate America's culture, has been a staple of American newspapers for over three decades. But its creator, Scott Adams, has recently sparked controversy with his remarks about Black people.

More recently: Last week, things got heated when Adams dropped a YouTube video calling Black people a "hate group" and recommending that white people "get the hell away from Black people."

His comments were prompted by a conservative poll that revealed some Black respondents weren't feeling the phrase, "It's OK to be white." It turns out this phrase was cooked up by some internet trolls on the 4chan discussion forum a few years back and has since caused quite a stir, especially after being adopted by white supremacist groups. The Anti-Defamation League has even labeled it a "hate symbol" because of its ties with the white supremacist movement.

The development: Now, "Dilbert" is getting the ax from some major players in the US newspaper biz. That includes heavy hitters like The Boston Globe, The Los Angeles Times and The Washington Post, as well as over 300 local outlets across 43 states owned by Gannett, the country's biggest newspaper publisher.
Airline woes – staff shortage in Hong Kong
The backstory: Before the pandemic, Hong Kong was teeming with visitors from all over the globe, and its airport was ranked as the third-busiest in the world when it came to international passengers. But then, COVID hit the city like a ton of bricks. Restrictions set in, and airlines had to let go of a lot of their staff.  Unlike other popular travel spots like Singapore and Japan, Hong Kong took a while to loosen its restrictions, which were some of the toughest in the world.

More recently: Despite fewer COVID curbs, January's air traffic movement was only at 44% of what it was four years ago. According to the Civil Aviation Department's data, passenger numbers have also taken a hit, with only 32% of the usual amount.  

The development: This is because the airport is dealing with a big obstacle – staffing shortages. According to the Airport Authority's latest stats, the airport is operating with 32% fewer employees than in pre-pandemic times. This labor drought is causing delays in opening up flight routes, throwing a wrench in the plans of big airlines and local start-ups alike, including Greater Bay Airlines.
A repairable smartphone?
The backstory: "Right-to-repair" is the idea that you should be able to access the tools, parts and information to repair something you own, specifically technology. There's a growing right-to-repair movement pushing for laws requiring that consumers have this access because, especially with modern tech, they often have to take their devices back to the manufacturer to have them repaired or replaced since they don't have the info or tools to do it themselves or choose a third-party to help. Devices nowadays just aren't designed to be repaired, which means more tech waste as people replace them instead of fixing them.

More recently: The right-to-repair movement has started to make progress. In 2022, the European Parliament voted 509-3 to ask the EU to force manufacturers to make devices more repairable. Of course, tech companies have pushed back, arguing that making repair info and tools more readily available could become a security issue. But many cybersecurity experts disagree with these claims.

The development: Nokia just announced a new smartphone that users can repair themselves. What's different about the Nokia G22 is its outer shell and its inner workings. The recyclable plastic back can be taken off, and the user can replace the phone's back cover, battery, screen and charging port themselves. With this, Nokia is upping the ante, proving that it's possible and maybe even profitable for a decent smartphone to be made with repairability in mind.
To end, we'll look into:
Environmental protests in Norway
"Indigenous rights, human rights, must go hand-in-hand with climate protection and climate action. That can't happen at the expense of some people. Then it is not climate justice," Greta Thunberg told Reuters outside of Norway's energy ministry, which she and dozens of other climate activists were blocking in protest.

The demonstrators chained themselves to one another by the ministry's main entrance. They're protesting two wind farms in central Norway. Back in 2021, Norway's supreme court ruled that these farms violated Indigenous Sami rights, which are protected by international conventions. The wind farms make it impossible for the Sami to herd reindeer in the Arctic region, an ancient cultural tradition. But the wind farms are still operating.

Even though Thunberg and other protesters support the transition to clean energy, they also don't want this transition to come at the cost of marginalized peoples. And this wind farm issue could set a dangerous precedent. The activists, mostly younger people, hold Sami flags and have a poster reading "Land Back."

"We are here to demand that the turbines must be torn down and that legal rights must be respected," said Sami singer-songwriter, actress and activist Ella Marie Haetta Isaksen.

Protesters occupied the ministry lobby inside over the weekend before being kicked out on Monday. So now, they've chained themselves up outside. By chaining themselves to one another, it's more difficult for authorities to move them.

"We understand that this case is a burden for the reindeer herders," Minister of Energy and Petroleum Terje Aasland said in a statement to Reuters. "The ministry will do what it can to contribute to resolving this case and that it will not take longer than necessary."

Wind farm owner Utility BKW said that it expects this dispute to be solved with the wind turbines staying where they are and continuing to be operated, but also for the Sami people to receive some sort of compensation so that their rights are still guaranteed.
In other news ...
📈Stocks: MSCI's global gauge of stocks is up 0.04% at 2722.76 at the time of writing.
Dow Jones rose 0.22% to 32,889.09.
Nasdaq Composite climbed 0.63% to 11,466.98.
S&P 500 gained 0.31% to 3,982.24.
Hang Seng Index lost 0.33% to 19,943.51.
🧠Some quick factors to bear in mind:
US stocks managed to bounce back slightly on Monday after a rough Friday, as some traders took advantage of bargains.
The PCE price index, which the Fed primarily uses to measure inflation, increased by 0.6% last month, making it the largest increase in six months.
Investors are now rethinking their stance on interest rates. Previously, they believed the rates would rise to 5%, but they now think it'll peak around 5.4% this year.
China stocks ended Monday in the red as investors were still feeling the aftermath of Wall Street's sell-off triggered by concerns over rising US interest rates.
Weibo's stock boosted 0.9% after being added to the Tech Index. Xpeng saw a bump of 0.3% before joining the Hang Seng China Enterprises Index in a few weeks.
All eyes are on the National People's Congress and the Chinese People's Political Consultative Conference annual meetings this weekend to see if any policy changes will be announced.
👄Some comments and chatter:
"Because of the renewed focus on hotter inflation and the implications for the Fed, rates are once again driving equities. The rapid shift in Fed funds expectations and the spike in short-term yields has been risk-off in the stock market, so some reprieve on rates today will likely boost equities," said Ross Mayfield, investment strategy analyst at Baird.
"Investors are now still hesitant about the sustainability and speed of economic recovery. The market generally does not expect any support to be very aggressive, " said Li Xukun, a fund manager at CICC, in a note referring to China's economic growth.
🛢Oil: Oil prices took a dip on Monday by around 1% as investors got a little nervous that the Fed may keep raising interest rates. With this, US crude fell 0.8% to US$75.68, and Brent dropped 0.9% to US$82.45 per barrel.
👛Bitcoin: At the time of writing, Bitcoin is down 0.27% to US$23,492.50.
💔More West Bank violence: Two Israelis were shot by a Palestinian gunman a couple of days ago, just after Israeli and Palestinian officials pledged to de-escalate violence at a meeting in Jordan. After that, Israeli settlers raided a West Bank village, lighting cars and buildings on fire and throwing stones. On Monday, an Israeli motorist was shot and killed by a Palestinian in the West Bank.
🤝Northern Ireland Brexit trade deal reached: The EU and the UK have been trying to figure out a post-Brexit trade deal for Northern Ireland's complicated status. On Monday, the two agreed on a deal known as the Windsor Framework, which would soften the trade border between Northern Ireland and Ireland.
💔Another earthquake in Turkey: About three weeks after the devastating earthquakes in Turkey and Syria, another aftershock has hit Turkey, causing more destruction, bringing down 29 buildings and killing one person.
📄Russia on China's peace plan: Last week, China released a 12-point peace plan for ending the war in Ukraine, which was criticized for being too "pro-Russia".  The Kremlin's said it's paying "a great deal of attention" to this peace plan, but Russia will continue its "special military operation" in Ukraine, and there aren't any signs of a peaceful resolution right now.
📢Protests in Mexico: Last week, Mexican lawmakers voted to cut the budget of the National Electoral Institute and reduce its staff. On Sunday, thousands of protesters across the country demonstrated against this action. In Mexico City, 500,000 people (according to organizers) marched on the city's main plaza, calling the move an attack on democracy.
👨‍🌾North Korea hosts rare meeting on farming: A couple of weeks ago, North Korea announced a meeting about agriculture. South Korean experts estimate North Korea is short around 1 million tons of grain, almost 20% of its annual demand after the pandemic messed with its unofficial Chinese grain imports. State media said Kim Jong Un opened the conference on Sunday to address "rural revolution in the new era."
☑Twitter Blue head is out: Twitter Blue launched a few months ago, and Twitter product manager Esther Crawford and her team were responsible for its rollout. The platform's upcoming payments project is also a product of Crawford's team. Now, it's been reported that Crawford and most of the product team have been laid off.
🤑Elon's the richest man again: For those that care, Tesla and Twitter CEO Elon Musk is back to being the world's richest man after briefly being ousted by France's Bernard Arnault. Tesla's been doing really well this year, with nearly a 70% surge in stock prices, so that's paid off for Musk.
🃏Pokémon Day 2023: Pokémon Day was Monday, February 27. This year, The Pokémon Company announced exciting developments to look forward to, including dates for the annual competitive Pokémon tournament in Japan, a new set of classic trading cards, new characters, a Netflix-produced stop-motion series and even a Pokémon sleep-tracking app.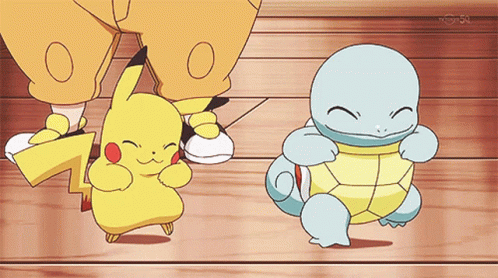 💾Retro Apple hardware up for auction: Do you want a piece of tech history? Next month, over 500 Apple computers and other tech will be auctioned off online and in California, all compiled by the late Swiss collector Hanspeter Luzi. These products are from 1977 to 2008, including Macintosh computer systems from the 80s, newer machines like the 2001 iMac G3 and accessories like an old-school external fan and surge protector.
🚀SpaceX launch issues: A commercial NASA crew was supposed to launch from Earth on Monday on SpaceX's Falcon 9. But, a problem with the ignition system canceled the launch less than seven minutes before liftoff, delaying the launch by at least three days.
👧This teacher can jump: On the last day of the Hong Kong Athletics Series event, full-time teacher Shannon Chan broke the Hong Kong women's triple jump record twice in a day. Her goal is to become the first female triple jumper from Hong Kong to qualify for the World University Games.
😷Hong Kong lifting mask mandate: SCMP has reported that Hong Kong is expected to lift the mask mandate as early as Wednesday. Sources have reported that the requirement to wear masks indoors and outside would both be lifted simultaneously. This will end one of the last major COVID restrictions in place over the last three years.
🧝‍♂️Mexican president posts elf pic: On Saturday, Mexican President Andrés Manuel López Obrador posted a photo on his social media of what he said was a Mayan elf or an "alux." He did not seem to be joking. According to Mayan folklore, aluxes are small, mischievous creatures that play pranks on people. Some Twitter users were quick to point out that it was an old photo, though, from a few years ago.
Written and put together by Joey Fung, Vanessa Wolosz, Shebby Farooq and Christine Dulion