Business
From Tesla heading south of the border to the internet's new daddy – Here's your March 2 news briefing
Kinks in the global supply chain and tensions between the US and China have a lot of American firms looking elsewhere for manufacturing.
A few minutes every morning is all you need.
Stay up to date on the world's Headlines and Human Stories. It's fun, it's factual, it's fluff-free.
To start off, we're looking into:
Tesla's Monterrey move
The backstory: Kinks in the global supply chain and tensions between the US and China have a lot of American firms looking elsewhere for manufacturing. On top of that, the US is providing subsidies and tax breaks for cars produced in North America. The US is making a big push into the EV market, and Mexico is here for it.
The development: Now, Tesla's headed to Mexico. Big car brands like BMW, Ford and General Motors are already setting up shop in the country. Mexico's President Obrador has confirmed that Tesla has plans to build a new plant in Monterrey, Mexico. This would be Tesla's third manufacturing plant outside the US, joining their established locations in China and Germany.
Now, let's talk numbers. The initial investment for this project is reportedly estimated at a cool US$1 billion, but this could skyrocket to US$10 billion in the future. Obrador said Tesla CEO Elon Musk would reveal more details today during the company's Investor Day meeting.
Apple's investment in Vietnam
The backstory: There's been some buzz about Apple's key suppliers exploring alternative manufacturing locations beyond China. The driving forces behind this shift are the ongoing US-China trade tensions and pandemic-related disruptions to supply chains.
The development: It looks like nine out of Apple's top 10 suppliers are getting ready to shift operations to other countries, like India, according to an exec at GoerTek, which makes Apple's AirPods.
GoerTek's Deputy Chairman Kazuyoshi Yoshinaga predicts this will happen much faster than expected. The company is already investing US$280 million in a new plant in Vietnam and considering expanding into India.
For now, Vietnam is GoerTek's only manufacturing site outside of China, but it's planning on getting more than half of its global revenue from this site in three years. Yoshinaga said the location is ideal because it's close to China and has coastal ports, a young and educated workforce and relative political stability.
Lukashenko's China visit
The backstory: Belarus has been one of Russia's most loyal allies in the war on Ukraine. Usually, China is also seen as an ally of Russia, but it has represented itself as neutral in this war and has been calling for peace.
More recently: In September, Belarus and China agreed to strengthen ties with a strategic partnership. Since then, things have gotten a little sticky between the US and China, even though both countries have been trying to get along.
The development: On Tuesday, Lukashenko said the US is trying to create anti-China sentiment in Europe. The next day, Lukashenko met with Xi in China. With this visit, state media said China is showing respect for different powers and rejected the idea that it's moving into a new role in the war. During the meeting, Xi maintained that China is neutral in the war but is also pushing for peace. According to the Chinese readout of the meeting, Lukashenko expressed support for China's position and validated the proposed peace plan.
To end, we'll look into:
The era of AR glasses
At this point, VR headsets are everywhere. And they can be pretty accessible, with some sets running just over US$100. But they're kind of inconvenient – even clunky and awkward. So, VR headsets are starting to feel a bit outdated.

Now's the time for AR and VR glasses. If you remember Google Glass from like a decade ago, we're looking at a similar concept.

On Tuesday, tech giant and Facebook parent company Meta hosted a presentation of its AR and VR plans for the next few years with its Reality Labs division. By 2025, the company wants to release its first pair of smart glasses with a display and a special smartwatch to control them. These smart glasses would be considered AR (augmented reality) rather than virtual reality. So, users would still see their surroundings through the glasses, it would just be supplemented by digital images. Eventually, Meta wants these AR glasses to replace smartphones, with users keeping the glasses on throughout the day.

At the same time, China's Xiaomi tech company just announced its own AR glasses at the Mobile World Congress trade show in Barcelona. AR Glass Discovery Edition has technology that lets the user dim the lenses on the fly for better AR viewing. These glasses also work with Qualcomm's Snapdragon Spaces software to connect them to smartphones.

On Saturday, the founder and CEO of Xiaomi, Lei Jun, tweeted: "Xiaomi Wireless AR Glass Discovery Edition features a lightweight yet sturdy design with a magnesium-lithium alloy structure and carbon fiber materials. Its electrochromic lenses allow for seamless access to reality and the virtual world at a single click."
Google, Samsung and Qualcomm have also announced a future XR (extended reality) partnership, which could mean more advances in this kind of wearable tech.

"It's a widespread view in the technology industry that AR smart glasses could be the next major form of mobile computing after the smartphone," Leo Gebbie, an analyst at CCS Insight, told CNBC.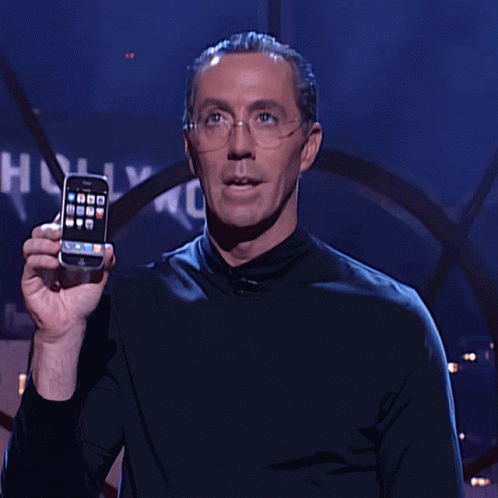 In other news ...
📉Stocks: MSCI's global gauge of stocks is down 0.29% at 2706.79 at the time of writing.
Dow Jones gained 0.02% to 32,661.84.
Nasdaq Composite dropped 0.66% to 11,379.48.
S&P 500 slid 0.47% to 3,951.39.
Hang Seng Index rose 4.21% to 20,619.71.
🧠Some quick factors to bear in mind:
US stocks had a mixed performance on Wednesday, with the S&P 500 and tech-heavy Nasdaq in the red as traders struggled to get back on track after a rough month.
Adding to the uncertainty, Treasury yields kept going up, driven by fears of higher interest rates. Benchmark 10-year government bond yields hit 4%, while the two-year yield went as high as 4.889%, the highest since 2007.
Hawkish comments from Fed officials added to the bearish sentiment, with Minneapolis Fed President Neel Kashkari considering a 25 or 50-basis point rate hike.
On the other hand, Atlanta Federal Reserve President Raphael Bostic thought the central bank's policy rate could stop in the 5-5.25% range.
Meanwhile, Hong Kong stocks saw a boost of over 4%. This came with better-than-expected mainland data on the manufacturing sector.
The official PMI hit 52.6, showing factory activity expanding at its fastest pace in over a decade.
This positive news and the first increase in home sales in 20 months helped alleviate worries about the country's recovery from its zero-COVID stance.
👄Some comments and chatter:
"We are currently in the chop period between central banks winding down interest rate increase cycles and seeing what impact those increases will have on the real economy. Performance for the first two months of the year was primarily influenced by marginal changes in expectations for the appropriate path of monetary policy in 2023," said William Northey, senior investment director at US Bank Wealth Management.
"It's more of new month positioning because I think a lot of the selling was done in February. Things are coming back in a strong way," said Kerry Goh, chief investment officer at Kamet Capital Partners, referring to the China stock market.
🛢Oil: Oil prices edged up on Wednesday despite positive news about China's manufacturing industry and expectations for higher demand. Signs of ample supply, including growing US inventories, tempered market sentiment. US crude rose 0.8% to US$77.69, and Brent climbed 1% to US$84.31 per barrel.
👛Bitcoin: At the time of writing, Bitcoin is up 1.74% at US$23,538.90.
🛤Deadly train crash in Greece: On Tuesday night, two trains collided in northern Greece, killing at least 43 people and making this Greece's worst-ever train collision. The crash seems to be due to human error. As rescuers still search among the rubble, Transportation Minister Kostas Karamanlis has resigned out of respect for the people who died.

💣Ukraine and Bakhmut: The city of Bakhmut has become a symbol of Ukraine's resistance to the war. Russia has been tireless in trying to secure the city, and it looks like the Ukrainian military may pull troops from the stronghold. But, Russia lost a large-scale tank battle for Vuhledar in Donetsk Oblast after getting ambushed by Ukraine.

📩Nigerian presidency decided: After days of waiting, Nigerians finally have a projected new president, Bola Ahmed Tinubu, 70. He's part of the ruling All Progressives Congress party. The third-party opposition Labour Party is planning to launch a legal challenge to this decision.

📄Finland and NATO: After about a year of going through the process to join NATO, Finland's parliament overwhelmingly approved the membership motion. Now, Finland has a chance of getting in before neighboring Sweden. But, Finland is still awaiting approval from NATO member states Hungary and Turkey.  

📩Vietnam's new president: In January, the former president of Vietnam, Nguyen Xuan Phuc, resigned after being hit with corruption accusations. Now, the Vietnamese Communist Party has reportedly nominated Vo Van Thuong to be the new president.

👮‍♀️Greta Thunberg detained: For the past few days, Greta Thunberg has been demonstrating with other protesters in Norway because of a wind farm violating the Indigenous Sami's rights by hindering their tradition of reindeer herding. Police have removed her and other activists. and she's been detained twice during the protest.

💻Windows 11 AI chatbot: Microsoft has launched a Windows 11 update with AI-powered Bing on its taskbar, clearly pushing this new technology. Users can manually download the update now or have it automatically installed with the security update later this month.

💸Vanessa Bryant settlement: Kobe Bryant's widow, Vanessa, sued LA County in California following his untimely death for how officials handled the situation. She accused them of publicly sharing graphic photos of the crash that took the life of her husband and one of their daughters. Now, the county has agreed to settle with her and her remaining daughters for US$28.85 million.

🏎Tesla news: At the time of publishing, Tesla CEO Elon Musk was heading the company's Investor Day meeting at its headquarters in Austin, TX. More on that tomorrow once the details emerge.

💲Venus means business: Tennis champ Venus Williams is now an operating partner at private equity firm Topspin. She's on a tennis break due to injuries, and she said she joined because she wanted to take a more formal approach to investing and helping grow businesses.

🦴Mummy girlfriend: Three young men were caught drunk at an archeological site in western Peru. When police searched one of them, they found an ancient mummy (around 600-800 years old) in the fetal position in his cooler bag. He said the mummy was his "spiritual girlfriend," and he'd named her Juanita. The mummy is believed to be an adult male, which doesn't make it any weirder at all. The man said his dad gave him the mummy, but it's not clear how his family came into possession of it.
✈An unexpected detour: Travelers on two different flights this week got to experience a rare sight. Commercial airline passengers got to see the northern lights as their pilots decided to make an off-course loop so that everyone could see this once-in-a-lifetime spectacle.


😍The internet has a new daddy: Actor Pedro Pascal has been trending on the web lately. It's not surprising considering his awesome roles in "The Mandalorian" and, most recently, the hit series "The Last of Us." But he's really turning heads with his impeccable sense of fashion. Recently on "The Graham Norton Show," Pascal graciously accepted his new moniker of "internet daddy" and said he'll take it all.
Written and put together by Joey Fung, Vanessa Wolosz, Shebby Farooq and Christine Dulion