WORLD
The beef between McDonald's franchisees and Cardi B heats up
McDonald's has teamed up in recent years with big-name musical artists.
The backstory: McDonald's has teamed up in recent years with big-name musical artists like Mariah Carey, BTS, Travis Scott and Saweetie to attract a younger and more diverse customer base. The idea is to keep the brand culturally relevant. But, some franchisees have pushed back against some of these partnerships, saying they don't fit the family-friendly image the brand is known for.

More recently: For example, US rapper Cardi B and her partner Offset (from the former rap trio Migos) starred in a McDonald's Super Bowl ad featuring a special meal for couples. The ongoing promo, "The Cardi B & Offset Meal," is designed for two people on a "hot date" and includes a cheeseburger, a Quarter Pounder with cheese, fries, two drinks and an apple pie.

The development: But not everyone is happy about this partnership. Some franchisees say Cardi B's image and music (specifically its profanity and sexual content) don't fit McDonald's family-friendly brand. The Wall Street Journal reported that some franchisees have even refused to promote the meal, citing McDonald's "Golden Arches Code," a set of marketing and operating guidelines that applies to all McDonald's stores.

But the burger giant isn't backing down. It's standing behind the decision to work with Cardi B and said the collaboration had gotten much support and excitement from other franchisees and employees. McDonald's also said it's always careful about what it posts and shares, ensuring that it aligns with the brand's values and avoids offensive language.

Key comments: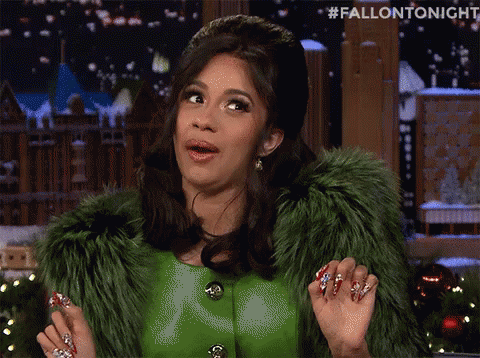 "Let me tell you, McDonald's is date night done right," said rapper Offset in a press release when the partnership was announced. "It doesn't have to be all boujee. Get your date, grab some good food, and have fun, that's it."

"It's kind of a culture-shock thing when you consider the McDonald's brand over the years," said Dick Adams, a former McDonald's restaurant owner and consultant to franchisees. "Especially if you're a franchisee and you're 50 or 60 years old and you don't have any kids and haven't been exposed to any types of these lyrics."

"We're focused on putting McDonald's at the center of culture," said Tariq Hassan, chief marketing and customer experience officer for the US market, in a statement. "Cardi and Offset are an iconic couple who have their own date-night tradition at McDonald's that goes back years. We're proud to share a little piece of that."

The company's Golden Arches Code for marketing says that promotions and branding shouldn't involve "musical partnerships associated with content that includes offensive language in the lyrics," according to a copy reviewed by The Wall Street Journal.