Geopolitics
From a Nobel Peace Prize winner being jailed to a dog flying business class – Here's your March 6 news briefing
Ales Bialiatski, a Nobel Peace Prize winner and human rights activist, has been fighting for human rights in Belarus since the 80s.
A few minutes every morning is all you need.
Stay up to date on the world's Headlines and Human Stories. It's fun, it's factual, it's fluff-free.
To start off, we're looking into:
Nobel Peace Prize winner jailed
The backstory: Ales Bialiatski, a Nobel Peace Prize winner and human rights activist, has been fighting for human rights in Belarus since the 80s. In 1996, he founded an organization called Viasna, which means "spring" in Belarusian. Its purpose was to combat Belarus President Alexander Lukashenko's (who's also a close ally to Russian President Putin) authoritarian powers.

More recently: Bialiatski was arrested among hundreds of others after widespread protests in Belarus against a controversial 2020 election that granted Lukashenko a sixth term. He was charged with smuggling cash into the country to fund his group's activities.

The development: On Friday, Belarus handed Bialiatski a 10-year prison sentence, while two other activists, Bialiatski's deputy and Viasna's lawyer, tried with him received nine and seven-year jail terms. This is part of Lukashenko's ongoing efforts to quash opposition in the country since the 2020 pro-democracy protests.
SpaceX launches Crew-6 mission
The backstory: SpaceX's Crew Dragon has been competing with Boeing's Starliner to launch crewed spacecraft under NASA's Commercial Crew program. While Boeing's Starliner capsule has had costly delays, SpaceX has worked hard to optimize the Falcon 9 rocket and the Crew Dragon capsule. Space X has had nine successful crewed launches overall since 2020.

More recently: The Crew-5 team, which includes astronauts from America's NASA, Japan's JAXA and Russia's Roscosmos, has been up on the International Space Station (ISS) since last October and is preparing to head back home in about a week after being relieved by the Crew-6 team.

The launch of Crew-6 was supposed to happen on February 27 but hit a roadblock when there was an issue with the rocket's propellant ignition fluid. They were able to pinpoint the problem to a clogged filter.

The development: On Thursday, SpaceX successfully launched the four space cadets to the ISS on the Crew-6 mission after fixing the issue, completing a seamless 24-hour journey. So far, SpaceX has sent 34 astronauts to space on both government-funded and privately-chartered missions. This diverse group of space explorers, including two Americans, one Russian and one Emirati, will conduct experiments and research and maintain the almost 23-year-old space station during their six-month stay in orbit.
China sets an economic growth target
The backstory: Every year, there's a big summit in Beijing called the National People's Congress (NPC). At this event, around 3,000 delegates meet from all over China to go over what happened the past year, and they set the agenda for upcoming legislation. This includes looking into the national economy and seeing where it can go.

More recently: Last year, China's economic growth goal was around 5.5%. This target was set before the new omicron COVID outbreak hit China and while the zero-COVID policy was still in effect. So, China didn't hit that target for a few different reasons, like widespread lockdowns. Energy issues this past summer affected manufacturing, too. With that, the economy grew just 3%.

The development: The 2023 NPC began on March 5. China is targeting economic growth of about 5% for 2023, according to Premier Li Keqiang at the opening session on Sunday. And this goal could be realized as economic activity in China is bouncing back quickly. There will still have to be significant public borrowing and spending on things like infrastructure, though.
To end, we'll look into:
The Silvergate crypto disaster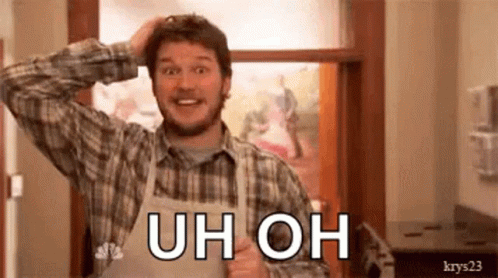 Last Friday, Silvergate Capital Corp (a digital-asset-focused bank) made what it called a "risk-based decision" to end its Silvergate Exchange Network, which is (was) its crypto payments network. The announcement that it would be discontinued came two days after Silvergate raised questions about whether it was viable. Silvergate also delayed its 10-K filing (a shareholder's report) last Thursday.

"Effective immediately Silvergate Bank has made a risk-based decision to discontinue the Silvergate Exchange Network (SEN). All other deposit-related services remain operational," Silvergate said in a statement.

Before this move, Silvergate had been a major crypto-friendly bank. It accepted deposits from crypto exchanges and traders and built its own network for crypto settlement. That second part means it built an exchange service for the dollar side of the crypto transaction if both parties had Silvergate accounts. These deals happened instantaneously, as opposed to the waiting periods other banks usually put on money exchanges between different parties.

According to Silvergate: "We designed the SEN as a network of digital currency exchanges and digital currency investors that enables the efficient movement of US dollars between SEN participants 24 hours a day, 7 days a week, 365 days a year. ... The core function of the SEN is to allow participants to make transfers of US dollars from their SEN account at the Bank to the Bank account of another SEN participant with which a counterparty relationship has been established, and to view funds transfers received from their SEN counterparties."

But Silvergate was taking a risk by lending against crypto. And that was, well, risky. The trusted investor service Moody's brought Silvergate's bank deposit rating down from Ba3 to Caa1, which is bad. Right after that, Silvergate announced it would be shutting down SEN. On the same day, Bitcoin (BTC) and ether (ETH) started trading lower as customers left Silvergate.
"If Silvergate goes out of business, it's going to push funds and market makers further offshore," Ava Labs president John Wu told Barron's. Without a crypto-friendly bank, there's less liquidity. And with less liquidity, exchanges are harder, meaning fewer exchanges. So, crypto isn't looking too hot right now.
In other news ...
💣The fight for Bakhmut: Ukrainian forces had control of Bakhmut, a city in eastern Ukraine, and are defending their stronghold. There have been days of intense fighting in the area, and both sides have had trouble getting enough ammunition.
📢Greek protests: Last week, two trains collided in Greece, causing dozens of deaths. Railway workers' unions are saying that safety systems on the rail network haven't been good enough for years, with a remote surveillance and signaling system going undelivered. Since the crash, there have been protests all over Greece, and about 10,000 people gathered in an Athens square on Sunday to show sympathy for those who died and to demonstrate for better rail safety standards.
🏫Iranian schoolgirl poisonings crisis: Since November, over 50 schools in Iran have been hit with possible cases of poisoning, and only one of those schools is for boys. Last Wednesday, President Ebrahim Raisi announced an investigation into these events. But more attacks were reported over the weekend.
♒Extreme floods in Malaysia: Extreme seasonal floods are hitting Malaysia. Over 40,000 people have been displaced, and at least four people have died. The state of Johor has been hit the worst, and rescue teams are trying to find those who are stranded to bring them to safety.
🤝Iran cooperates with the UN over uranium: In February, UN inspectors found uranium particles at almost weapon-grade level purity in Iran after months of less monitoring. On Saturday, Rafael Grossi, the head of the UN atomic agency, met with Iranian President Ebrahim Raisi and other top officials in Tehran. Iran agreed to reconnect cameras and other monitoring equipment at its nuclear sites and to increase inspections.
😆Russian minister's claims met with laughter: The Raisina Dialogue, an international politics and economics conference in India, is currently going on. Over the weekend, Russia's foreign minister, Sergei Lavrov, spoke, saying that the current war was "launched against" Russia. Lavrov had trouble finishing this statement as the audience laughed in response.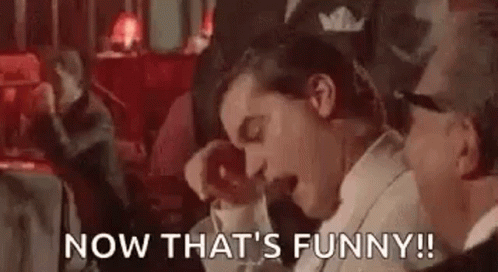 ✈Hong Kong's new planes: Hong Kong's Greater Bay Airlines has plans to revamp its services for international long-haul flights with business class. Recently, the airline started building up a new fleet for these plans, ordering 15 Boeing 737 MAX 9 aircraft and making plans to buy five 787 Dreamliners. Signed on Friday, this agreement is estimated to be worth billions of Hong Kong dollars.
📱Foxconn plant in India: Apple's partner Foxconn is responsible for manufacturing a lot of iPhone parts. Foxconn has plans to start shifting its production away from China as tensions grow between China and the US. Already making the newest iPhones in India, Foxconn will invest about US$700 million into a new plant in India.
🏎Another Tesla recall: A few weeks ago, Tesla recalled hundreds of thousands of its "self-driving" cars because of safety issues with the technology. The company is now recalling 3,470 2022-2023 Model Y cars because of loose bolts, which could cause seatbelts in the backseats to not work properly in a crash.
🍫Toblerone is in trouble: Toblerone chocolate bars have iconic packaging with the Swiss Matterhorn mountain illustrated on the box. Some of Toblerone's production has been moved outside Switzerland, so the Matterhorn image has to go. Because of Swiss marketing restrictions, it will be replaced with a generic mountain illustration.
🦛Say goodbye to the cocaine hippos: In the 1980s, Colombia's infamous cocaine drug lord Pablo Escobar illegally imported four hippos to add to his private zoo at his ranch. Now numbering at least 130, these hippos have taken over Escobar's now abandoned ranch, which poses a real danger to people and other wildlife. Colombia wants to transfer at least 70 hippos to sanctuaries in India and Mexico to control the hippo population.
🎮Happy PlayStation Day: The beloved PlayStation 2 console was released 23 years ago on March 4, 2000, and became the most popular gaming console ever. Now, we're up to the PlayStation 5 (which we're still trying to get our hands on). Who feels old?
🐶There's a dog in business class: A mini dachshund named Fifi flew with her owner in business class from Hong Kong to Paris via Turkish Airlines, and it's making the internet jealous. Fifi has her own Insta account, which shows her traveling on other flights, so apparently, she's no stranger to jet-setting around the world.
Written and put together by Joey Fung, Vanessa Wolosz, Shebby Farooq and Christine Dulion