Climate Change
From a treaty to protect the high seas to tonight's "Worm Moon" – Here's your March 7 news briefing
Two-thirds of the world's oceans are international waters (aka high seas), meaning all countries can fish, ship and research there.
A few minutes every morning is all you need.
Stay up to date on the world's Headlines and Human Stories. It's fun, it's factual, it's fluff-free.
To start off, we're looking into:
The high seas get a high five
The backstory: Two-thirds of the world's oceans are international waters (aka high seas), meaning all countries can fish, ship and research there. But only about 1% of these waters are protected. That means lots of marine life is vulnerable to threats like climate change, overfishing, shipping traffic and pollution.

A UN treaty has been in the works to step up and protect the high seas, which could help save and restore marine life. Negotiations have been stuck in the mud for years due to disagreements over funding and fishing rights. And, as Lizzo would say, it's about damn time – the last international agreement to protect oceans was signed 40 years ago.

The development: After a grueling 38-hour talkathon, UN members finally reached a groundbreaking agreement to protect biodiversity on the high seas. The UN High Seas Treaty aims to protect 30% of these seas by 2030.

But there's still some work to do before it's formally adopted. Countries need to meet again to formalize everything, and the treaty will need to go through all the legal processes in each country to go into effect.

On the bright side, the treaty will put more money into ocean conservation and promote more sustainable fishing and sharing of marine resources. It will also safeguard against the negative impacts of deep-sea mining. This is crucial because mining activities can harm breeding grounds, cause noise pollution and pose a toxic threat to marine life.
Liverpool mauls Man U
The backstory: Premier League football club Manchester United hasn't won against arch-rivals Liverpool at Anfield since 2016. Last season, the club lost 4-0 in the same fixture. And United hasn't won the Premier League since 2013. But the team has shown progress this season under its new manager, Erik Ten Hag, whose been at the helm for just under a year.

More recently: Manchester United had a rough start to the season, losing 2-1 to Brighton and next 4-0 to Brentford. But, Ten Hag's strong leadership and tactical acumen helped turn things around. Last week, the club claimed its first trophy since 2017 with a 2-0 victory over Newcastle United in the Carabao Cup final at Wembley, taking a step towards a top-four finish, which would mean qualifying for the UEFA Champion's League.

The development: On Sunday, Liverpool decimated the English League Cup champs in a stunning 7-0 victory against Manchester United at Anfield. It's Manchester's worst defeat in over 90 years, which is a tough pill to swallow for their fans. It also beat out Liverpool's previous best record against Manchester – a 7-1 win in 1895.

Liverpool was already looking at a chance at the top four after losses from Newcastle and Tottenham on Saturday – so this victory brings that goal much closer.
South Korea and Japan patch up dispute?
The backstory: From 1910 to 1945, Japan occupied Korea. There were almost 150,000 South Korean victims of forced labor by Japanese companies during this time. And during WWII, many Korean women were forced into prostitution for Tokyo's soldiers at Japanese-run brothels offering "comfort women."
More recently: South Korea has long sought compensation for the victims, and the issue has strained ties between the two nations. Japan says it was settled with a 1965 treaty that gave hundreds of millions of dollars to Seoul, which was used in development projects. But, this money didn't go to the victims, so some South Koreans say Japan needs to do more.
The development: South Korea has proposed a plan to settle the dispute. Japan's on board, but some are against the proposal.
The whole situation is pretty complicated, so click here for the full story.
To end, we'll look into:
What's the future of Amazon Go?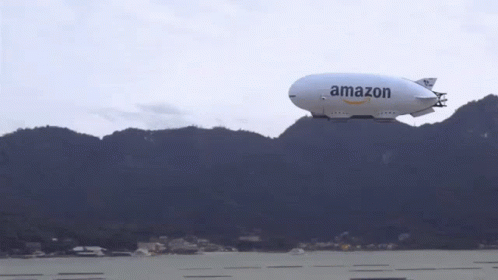 Back in 2018, Amazon opened its first major in-person retailer: a grocery store called Amazon Go. When The New York Times covered this venture, it described the store as a shop of the future. Journalist Nick Wingfield explained how it stood out from other grocery stores: "There are no cashiers or registers anywhere. Shoppers leave the store through those same gates, without pausing to pull out a credit card. Their Amazon account automatically gets charged for what they take out the door."

Now, in 2023, where is Amazon Go headed?

Amazon is closing eight Amazon Go locations in Seattle, New York and San Francisco, it announced last Friday. Two are already closed, and the remaining six will stay open until April 1. After laying off thousands of employees this year, it's not much of a surprise that Amazon is looking to cut costs wherever possible.

"Like any physical retailer, we periodically assess our portfolio of stores and make optimization decisions along the way," said Amazon spokesperson Jessica Martin in a statement. "We remain committed to the Amazon Go format, operate more than 20 Amazon Go stores across the US and will continue to learn which locations and features resonate most with customers."

It may seem strange that Amazon has been trying its hand at physical shops, considering that the online marketplace is kind of its MO. And getting into the physical retail industry has been a lot for Amazon to handle. It closed many of its bookstores and other shops all over the US before expanding the grocery store experiment. And Amazon has also paused the expansion of its other (cashier-full) grocery outlet, Amazon Fresh stores, as it figures out how to really attract shoppers.

Even with plans to shut down these eight Amazon Go stores, the company still plans on opening more. It just recently opened a new location in Puyallup, Washington, last month. With 29 stores currently operating, we'll have to wait and see if Amazon Go gets the green light to really take off.
In other news ...
📈Stocks: MSCI's global gauge of stocks is at 2764.76 at the time of writing.
Dow Jones rose 0.12% to 33,431.44.
Nasdaq Composite lost 0.11 to 11,675.74.
S&P 500 climbed 0.07% to 4,048.42.
Hang Seng Index increased 0.17% to 20,603.19.
🧠Some quick factors to bear in mind:
Most US stocks saw a slight increase on Monday as investors anticipated a busy week filled with economic news.
Tech stocks had a good day, with Apple rising by around 2% after Goldman Sachs gave it a buy rating. Alphabet and Microsoft also saw increases.
All eyes are on Fed Chair Jerome Powell's biannual testimony to Congress this week, which will give investors more insight into future interest rate hikes. The Fed will make its policy decision and quarterly interest-rate projections on March 22.
Investors are also waiting for the February jobs report on Friday for an idea of how the labor market is doing.
Meanwhile, things were a bit rocky in China, with mainland stocks dipping while Hong Kong shares remained stable.
China announced its economic growth target for 2023 during the "Two Sessions" annual meetings over the weekend, setting it at around 5%.
But some investors were concerned because the absence of more proactive measures to boost growth could impact the recent rebound from last week's release of robust manufacturing data.
👄Some comments and chatter:
"The market is clinging to every single positive thing Powell says. The minute the word 'disinflation' left his lips in a speech earlier this year, the market soared," said Emily Hill, founding partner at Bowersock Capital.
"You're going to have market reactions like this, where investors take advantage of an early rally ahead some potentially market moving events. It's indicative of a market that's playing it close to the vest," said Chuck Carlson, CEO at Horizon Investment Services in Indiana.
🛢Oil: Oil prices went up on Monday after an earlier drop as big shots in the oil industry discussed how the supply is tight right and expressed optimism about rising demand from China at a Houston energy conference. US crude rose 1% to US$80.46, and Brent climbed 0.4% to US$86.18 per barrel.
👛Bitcoin: At the time of writing, Bitcoin was up 0.01% at US$22,409.60.
🚓Pakistan tries to arrest Imran Khan: Pakistan's former Prime Minister Imran Khan was in power for three and a half years before being removed by the ruling coalition in 2022. Since then, Khan's party says he's been charged in 70 cases, including for sedition, corruption and terrorism. But he's called them "fake cases." On Sunday, officials went to arrest Khan, but supporters surrounded his home, and they couldn't get through. Pakistan has now banned broadcasts of Khan's speeches.
👩‍⚖️Former Belarus opposition leader sentenced: Belarus has a reputation as a strict authoritarian state, with President Lukashenko holding onto power since 1994. In 2020,  opposition leader Svetlana Tikhanovskaya was thought to have won the national election, but Lukashenko held onto power, and Tikhanovskaya fled the country. Now, a Belarus court has sentenced her in absentia to 15 years for high treason and conspiracy to seize power, among other things. This is just days after sentencing Nobel Peace Prize winner and human rights activist Ales Bialiatski to 10 years in prison.
🔥Fire in Bangladesh refugee camp: On Sunday, a fire hit 2,000 shelters in a Bangladesh refugee camp in Rohingya, displacing 12,000 people, but no deaths were reported. It spread fast through kitchen gas cylinders, but it's unclear how it started. Police are investigating if the fire was set on purpose, and one man has been detained.
📩Turkey's opposition names nominee: Turkey will hold in May what's expected to be the most significant election in its 100-year history. On Monday, Turkey's opposition party nominated Kemal Kılıçdaroğlu to challenge President Tayyip Erdogan. He wants to reverse many of Erdogan's policies on the economy, civil rights and foreign affairs established in his two decades of power.
💸Saudi Arabia's Turkey deposit: Turkey's economy has been unstable over the years due to high inflation. And the recent earthquakes killed more than 46,000 people and left millions without homes. A statement by the Saudi Fund for Development on Monday said Saudi Arabia agreed to deposit US$5 billion into Turkey's central bank in support. Some say this is conveniently timed ahead of Turkey's huge election in May.
📢France's pension battle continues: A couple of months ago, French President Emmanuel Macron announced the country would raise the retirement age from 62 to 64. That was met with lots of hostility from citizens, who have been protesting and striking in response. Unions are now threatening to shut down France's economy again this week, with the first moves expected to be highway blockages from truckers and rail strikes.
💲Tesla slashes prices: To get a leg up on its competition, Tesla has been looking into making its cars more affordable since some have cost over US$120,000. Already once this year, Tesla slashed the price of its higher-end cars (Models S and X). According to changes on its website, Tesla recently cut the prices of these models by another US$5,000 and US$10,000, respectively. So now, the Model S is priced at US$$89,990 and the X at US$99,990.
🐤Twitter tweaks: Since Elon Musk took over as CEO last October, Twitter has experienced more and more technical issues. He made massive staff cuts with multiple rounds of layoffs after getting on board. For a while Monday, external links posted to the platform directed users to an error message coded "467" instead of wherever they were supposed to go, and photos weren't loading right, either. Twitter said things should be fixed by now.
⛏Ancient sculpture found in Egypt: As reported by antiquities authorities on Monday, archaeologists discovered a Sphinx-like statue and the remains of a shrine in the temple of Dendera in southern Egypt. Archaeologists say the statue's features could be the Roman emperor Claudius, who extended the Roman Empire into North Africa between 41 and 54 AD.
🌕Worm moon: March's full moon is called the Worm Moon in the Farmer's Almanac because this is around when worms start to wriggle their way back to the surface after the ground begins to thaw in the northern hemisphere. Indigenous people of the Great Lakes region call it the Onaabidin Giizis, or the Snow-Crust Moon, and Europeans know it as the Lenten Moon because of Lent. March's full moon will be in the sky on March 7 this year. It will be at its fullest at 7:40 a.m. ET, so Hong Kongers should look out for it this evening at 8:40 p.m.
Written and put together by Joey Fung, Vanessa Wolosz, Shebby Farooq and Christine Dulion