Business
From Microsoft's latest AI upgrades to a huge white rhino auction – Here's your March 8 news briefing
Big tech players like Alphabet and Baidu have been jumping on the AI bandwagon.
A few minutes every morning is all you need.
Stay up to date on the world's Headlines and Human Stories. It's fun, it's factual, it's fluff-free.
To start off, we're looking into:
Microsoft's latest AI upgrades
The backstory: Big tech players like Alphabet and Baidu have been jumping on the AI bandwagon, especially thanks to the success of OpenAI's ChatGPT. And Microsoft is not lagging either – it's been making some serious moves in this space lately. In 2021, the company announced the launch of the Azure OpenAI Service, which made OpenAI's machine learning models available on Microsoft's Azure cloud platform.

More recently: In January, Microsoft announced an extension of its partnership with OpenAI. The company hasn't specified a number, but rumor has it that it's planning to invest a massive US$10 billion into the ChatGPT maker. And it's already merged some of OpenAI's technology into its Power Platform – a suite of business intelligence and app development tools.

The development: Microsoft has just rolled out some exciting updates to its Power Platform. One of these tools, Power Virtual Agent, can now connect to internal company resources and generate helpful summaries of weekly reports and client inquiries. Plus, its AI Builder feature now boasts generative AI capabilities like OpenAI's ChatGPT application programming interface (API).

So what does this mean for businesses? Using the suite of tools, you can harness AI tech to automate workflows, create content ideas and even route customer emails to the appropriate department. But that's not all. Microsoft's business management platform, Dynamics 365 Copilot, has also integrated AI to simplify tasks like data gathering and analysis or creating email campaigns. It's clear that generative AI has the potential to drastically change the future of work when it comes to productivity and efficiency – and the AI competitive landscape is heating up.
Iran's lithium jackpot
The backstory: Lithium is a pretty big deal in the world of rechargeable batteries, especially for electric vehicles (EVs). With EV sales on the rise and supply chain hiccups affecting the global market, the demand for lithium, or "white gold," has shot through the roof over the past year, causing prices to skyrocket. But, there has been a bit of market correction recently due to a slowdown in EV sales in China, which is also the world's fastest-growing EV market.

More recently: Iran has been hit hard with heavy sanctions from the West, affecting its ability to export and earn foreign currency. This has caused its economy to take a serious hit, resulting in a spiraling currency and years of economic struggle. Russia and China are some of Iran's few remaining economic allies.

The development: Now, Iran says it's struck "white gold" with a massive lithium discovery in one of its western provinces. The country's ministry thinks this deposit could contain 8.5 million tons of lithium. That's huge. In fact, if that number is accurate, it would make it the second-largest known lithium reserve globally, just behind Chile's 9.2 million tons, according to the US Geological Survey. Iran being able to export this lithium could shake things up in the global market and even bring down lithium prices.
Iran's schoolgirl poisonings, explained
The backstory: Since last September, Iran has seen mass protests and social unrest after the death of Mahsa Amini while in Morality Police custody for wearing her hijab improperly. And, starting last November, schools in Iran have been attacked with toxic gas in cities like Qom and Tehran. Around 230 schools in 25 provinces have been targeted, according to Mohammad-Hassan Asafari, a member of the parliamentary fact-finding committee investigating the poisonings. And the attacks have primarily been focused on girls' schools.

More recently: Thousands of students have gotten sick from the poisonings (some hospitalized), and one girl reportedly died. Some observers suspect the attacks could be part of an extremist response to the recent anti-government protests. Others have said some cases could be from "mass sociogenic illness," meaning it is psychological rather than caused by a physical substance. In fact, the country's education minister has said 95% of the girls going to the hospital didn't have a medical problem and that enemies may be conspiring to close the schools. Iran has also accused its enemies of using the attacks to undermine the government.

The development: Asafari reportedly told the ISNA news agency on Monday that over 5000 students had been affected since November. Iranian human rights groups are putting that number at more than 7000. This week, Iran announced that authorities have made the first arrests connected to these poisonings. And on Monday, Iran's supreme leader, Ayatollah Ali Khamenei, said that the attacks are an "unforgivable" crime that should be punished by death. The investigation is still ongoing.
To end, we'll look into:
Organoid intelligence and the future of tech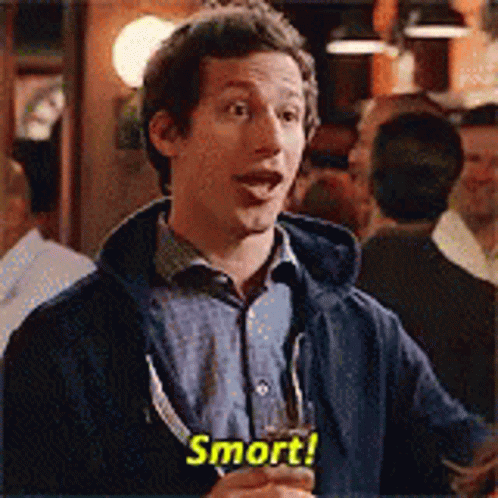 Recently, we covered how AI replicates human speech patterns, which can result in some pretty strange interactions with chatbots. But, in reality, AI can't actually think for itself in a traditional sense. And its computational power doesn't really hold up to human brain power.
The human brain still outperforms computers, even if that may not seem like the case. Humans can tell two types of objects apart using just a few samples (like cats vs. dogs), but AI needs thousands before it can learn the differences. Yes, AI beat the world champion in Go in 2016, but it was trained on data from 160,000 games – which is as if it had played Go for five hours every day for more than 175 years.
What if AI stopped replicating human intelligence and instead got that intelligence right from the source? Research from Cortical Labs in Melbourne has already shown that biocomputers based on human cells are a possibility. Organoid intelligence explores how lab-grown brain organoids (neuron groupings) can act as biological computers.
"Computing and artificial intelligence have been driving the technology revolution, but they are reaching a ceiling," says a researcher working on OI tech, Thomas Hartung, a professor of environmental health sciences at the Johns Hopkins University in the journal Frontiers in Science. "Biocomputing is an enormous effort of compacting computational power and increasing its efficiency to push past our current technological limits."
The research team headed by Hartung at JHU, together with Dr. Brett Kagan, the chief scientist at Cortical Labs, have developed the "DishBrain" project, which could be a precursor to biocomputers and organoid intelligence systems for artificial intelligence technology. They put clusters of 50,000 neuron brain cells into a petri dish (the human brain contains around 80 billion neurons). And then they taught those neurons to play ping pong.

"We have shown we can interact with living biological neurons in such a way that compels them to modify their activity, leading to something that resembles intelligence," explains Kagan. "Working with the team of amazing people assembled by Professor Hartung and colleagues for this Organoid Intelligence collaboration, Cortical Labs is now trying to replicate that work with brain organoids."
In other news ...
📉Stocks: MSCI's global gauge of stocks is down 1.44% at 2724.80.
Dow Jones fell 1.72% to 32,856.46.
Nasdaq Composite shed 1.25% to 11,530.33.
S&P 500 lost 1.53% to 3,986.37.
Hang Seng Index dropped 0.33% to 20,534.48.
🧠Some quick factors to bear in mind:
US stocks tumbled on Tuesday after Fed Chair Jerome Powell made hawkish comments, and investors worried the Fed might raise interest rates more than 25 basis points at its next policy meeting.
Bank stocks were hit the hardest by the worries that more rate hikes could hurt the economy and cause a recession. Wells Fargo shed 4.7%, while Bank of America, Goldman Sachs and JPMorgan Chase all lost around 3%. Tech giants like Apple, Alphabet and Microsoft also took a hit.
Powell's comments have also raised the stakes for the upcoming jobs report on Friday. If the report shows  the labor market is strong, it could push the Fed to keep hiking rates for longer.
China stocks fell on Tuesday due to weak data on exports and imports in January-February, suggesting domestic demand is still weak.
China's exports fell by 6.8% in February, less than the economists' expectation of a 9% drop and also better than the previous month's decline of 9.9%
HKEX saw around a 1% slip after the exchange got slapped with more lawsuits from angry investors over the nickel trading debacle that went down in March 2022.
👄Some comments and chatter:
"The latest economic data have come in stronger than expected, which suggests that the ultimate level of interest rates is likely to be higher than previously anticipated. If the totality of the data were to indicate that faster tightening is warranted, we would be prepared to increase the pace of rate hikes," said Fed Chair Jerome Powell in remarks to the Senate Banking, Housing and Urban Affairs Committee Tuesday morning.
It's a pretty classic risk-off day. The combination of (Powell) saying that the pace of rate hikes could accelerate and that the terminal rate would probably have to be adjusted upward was enough to send risk assets tumbling," said Ross Mayfield, investment strategy analyst at Baird in Louisville, Kentucky.
🛢Oil: Oil prices tumbled more than 3% on Tuesday with a stronger dollar, and the world's biggest crude oil purchaser, China, releasing some pretty disappointing data. With this, US crude fell 3.58% to US$77.58, and Brent dropped 3.35% to US$83.29 per barrel.
👛Bitcoin: At the time of writing, Bitcoin is down 1.53% at US$22,054.89.
💣Deadly explosion in Bangladesh: On Tuesday, an explosion went off at a crowded market in Bangladesh's capital Dhaka. It hit a seven-story building killing at least 15 people. It's still unclear what caused the blast, and rescue efforts are still ongoing.

📢Strikes shut down France: Unions have been planning more labor action in France because of a proposed retirement/pension age increase. ​​On Tuesday, rail workers and refinery staff began rolling strikes, and trade unions called for a nationwide day of strikes and demonstrations. The protests and demonstrations that came with the strikes attracted bigger crowds than previous ones.

💔Israeli raid in Jenin: In February, two Israeli brothers were killed by a Palestinian man. Since then, Jewish settlers have raided the West Bank City of Hawara in an internationally condemned move. Now, six more Palestinians have been killed in an Israeli army raid of the Jenin refugee camp in the occupied West Bank. Israel says that one of the dead is responsible for killing the two brothers.
🧕Afghanistan universities reopen without women: Since the Taliban took over Afghanistan's government in 2021, women's rights there have become more and more restricted. One major issue is education because the higher education ministry said in December that female students wouldn't be allowed to return to class. This week, Afghan universities are reopening after a winter break but without their female students.

🤑Sri Lanka's IMF deal: Sri Lanka has been dealing with its worst economic crisis in 75 years, owing billions to Chinese lenders. While China and the West tried to figure out how to restructure this debt, Sri Lanka has been trying to secure a bailout from the International Monetary Fund (IMF). Now, a US$2.9 billion four-year bailout from the IMF will be coming Sri Lanka's way on March 20 after getting new economic support from China.

🚫More Meta layoffs: There's been a wide layoffs trend spreading across the tech sector as companies try to cut costs and deal with rising inflation and slow growth. Now Meta, the owner of Facebook and Instagram, is planning thousands more layoffs as early as this week, according to inside sources..

🍷US$1.7 million wine theft: In 2021, a woman checked into a luxury hotel in the Spanish city of Cáceres using a fake passport. Her partner later joined her, and they ate a 14-course meal at the hotel's Michelin-star restaurant, followed by touring the wine cellar. The man broke into the cellar early the following morning using a stolen key and took US$1.7 million worth of wine. None of the wine was ever recovered, which included a unique 19th-century vintage, but the couple was caught and sentenced to four years in prison.

💻Bankers are more flexible than you thought: Even though heads of big banks like JPMorgan & Chase were making a big push for employees to return to the office once the pandemic settled down, it seems most banks are relatively flexible. A survey by Scoop found that out of more than 300 financial firms, more than two out of three offered employees full flexibility or a hybrid work arrangements. Take that, Jaime Dimon.

🏆Winner of the Pritzker Prize: Basically the Nobel Prize for architecture, the Pritzker Prize is the biggest award given in the architecture world. The Pritzker board chose David Chipperfield as 2023's winner. He's a British architect known for piecing together modern, new-age spaces with historic buildings.

🍫Vegan Hershey's: Hershey is an iconic American candy brand known for its chocolate creations, like Reese's peanut butter cup, Kisses and Kit Kats. On Tuesday, Hershey announced two new dairy-free products: a plant-based version of Reese's cups and a vegan chocolate Hershey bar with almonds and sea salt. These two treats will be made with oats instead of dairy and should taste just like the brand's regular milk chocolate.

📱New iPhone color: Apple likes to drop colorful new surprises in March, and this year another new color has been added for the iPhone 14 and 14 Plus (sorry, not for the Pro model). Now, Apple-heads can get the device in a spring-y yellow color. The colors available so far are yellow, purple, blue, starlight, midnight and Product Red.
🦏Rhino sale: White rhinos are endangered animals, with a global population of around 16,000. Well, now, one lucky millionaire can own 13% of the world's white rhino population, as the owner of the Platinum Rhino project in South Africa, John Hume, is putting his ranch – rhino's included – up for auction on April 26. The bids start at US$10 million.
Written and put together by Joey Fung, Vanessa Wolosz, Shebby Farooq and Christine Dulion