WORLD
From China's financial overhaul to an exploration of the Hindu Festival of Colors, Holi – Here's your March 9 news briefing
For years, three different regulatory bodies have overseen China's financial system.
To start off, we're looking into:
Chinese finance gets a makeover
The backstory: For years, three different regulatory bodies have overseen China's financial system – the People's Bank of China (PBOC), the China Banking and Insurance Regulatory Commission (CBIRC) and the China Securities Regulatory Commission (CSRC). But there are worries about overlapping responsibilities and what's known as regulatory arbitrage, which is basically when companies use loopholes to avoid following the rules.
More recently: In 2018, President Xi Jinping merged China's banking and insurance regulators. Then, last year, Xi stressed the need for deepening financial reforms to strengthen the CCP's unified leadership over financial work.
The development: Now, China is taking steps to make sure its economy and financial systems are safe from any potential risks by creating a new national regulator called the National Financial Regulatory Administration that will oversee all financial sectors (except for securities). The new regulator will bring together existing banking and insurance watchdogs. Also, some of the central bank's responsibilities will be moved to this new entity.
So, the CBIRC will be phased out and restructured into a new agency that also absorbs some functions of the PBOC and the CSRC and reports directly to the State Council.
6G – the next big thing?
The backstory: 5G is a fifth-generation global wireless standard that is faster and has more bandwidth than existing cellular networks. The race for 5G technology started back in 2019, and countries like the US, China and South Korea were at the forefront. But, despite all the buzz, only a few people are using it.
But 5G could be a game-changer for emerging technologies like driverless cars or unpiloted air taxis. That's because 5G has lower latency than 4G, which means it can provide the fast and reliable connectivity needed for these technologies to function safely and smoothly.
More recently: So, what's the next big thing in wireless technology? It's called 6G, and everyone seems to be talking about it. But it's not just talk – China is already taking steps to make it a reality. For example, in 2020, it launched a satellite to test airwaves for potential 6G transmission.
The development: Some telecoms execs predicted that we may see 6G hitting our devices by 2029, and the network could be rolled out by 2030. But, before we get too excited about the next-gen network, some improvements still need to be made in 5G. For example, operators are working on deploying standalone 5G, which means using technology independent of 4G to improve internet speeds and reliability. The telecoms bigwigs also agreed that perfecting 5G is more important than just hyping up 6G and confusing consumers.
TikTok's new security measures
The backstory: TikTok has been in some pretty hot water these past few months. In many Western countries, including the EU bloc, the US and Canada, governments have brought up security concerns with the app. The European Parliament, European Commission and the EU Council have banned TikTok from staff phones. The US recently did the same on government devices, and so did Canada. Chinese firm ByteDance owns TikTok, and some countries worry that China's government can access user data through the app.
More recently: In January, TikTok announced its "Project Texas." This was meant to straighten out security concerns in the US. Project Texas would cost US$1.5 billion to build up. This plan includes creating a new subsidiary of TikTok to secure American data.
The development: On Wednesday, TikTok announced a new data security plan nicknamed "Project Clover." It's similar to Project Texas because it involves moving where data is stored. This plan includes building three European data centers for storing info on TikTok's 150 million European users. This storage will be aided by an independent third-party company that'll supervise data access controls. These data centers would cost TikTok €1.2 billion (US$1.3 billion) a year to keep up.
To end, we'll look into:
What is Holi?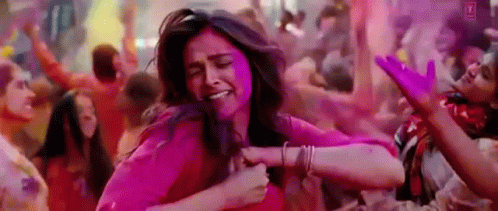 Over the past few years, big crowds and festivals have largely been put on hold when it comes to the Indian Hindu holiday, Holi. But this year, we've seen that the holiday is being celebrated again in a big way.
Holi is a big holiday that's about celebrating a few different things. It welcomes springtime and is a day for family, fun and food. But there are also Hindu religious aspects to the holiday. Holi traditions come from a couple of stories.
In one story, the demon king Hiranyakashayap got angry that his son Prahlad didn't worship him but the god Vishnu instead, who is a god in Hinduism who protects the universe. So, Hiranyakashayap and his sister Holika tried to kill Prahlad, but Vishnu rescued him before he could be killed. Holika died in the fire that was supposed to kill Prahlad, and Vishnu killed Hiranyakashayap. Prahlad then replaced his father as king. The bonfires held the night before Holi pay homage to this story.
In another story, the deity Krishna drank milk poisoned by a demon, making his skin turn blue. Krishna was worried that his love, Radha, wouldn't like his new appearance. So, he took a colorful powder and smeared it on her face, which made her fall in love with him. That's where the Holi tradition originated of people buying colorful powders from street vendors and throwing them at one another. People also douse each other in water using water guns and water balloons along with colorful powders.
As Dalpat Rajpurohit, an assistant professor in the Department of Asian Studies at The University of Texas at Austin, explains, "[People] throw colors on each other, which celebrates the mood, the blooming of the flower, the coming of the spring season, season of joy."
Although Holi is usually seen as an Indian holiday, it's celebrated all over the world. Nepal, Pakistan, El Salvador, Bangladesh, the Netherlands and many other places hold celebrations. Sometimes called the 'festival of love,' this is also a time for people to mend and strengthen relationships with others, maybe by smearing colored powder on their faces.
This year, Holi fell on March 8.
In other news ...
📈Stocks: MSCI's global gauge of stocks is up 0.02% at 2725.93 at the time of writing.
Dow Jones lost 0.18% to 32,798.40.
Nasdaq Composite rose 0.4% to 11,576.00.
S&P 500 gained 0.14% to 3,992.01.
Hang Seng Index shed 2.35% to 20,051.25.
🧠Some quick factors to bear in mind:
US stocks were mixed on Wednesday, with Dow Jones losing ground. But, S&P 500 and the tech-heavy Nasdaq Composite ended in the green.
This followed a selloff on Tuesday caused by Fed Chair Jerome Powell's hawkish comments on higher interest rates for longer.
During Powell's Senate testimony, he warned that the economy might be overheating, and the central bank may need to take more action to rein it in.
Adding to the bullish sentiment, data showed job openings dipped less than expected in January, and a stronger-than-expected February private payrolls report was released.
Markets were betting on a bigger-than-expected hike of 50 basis points for the March meeting, according to CME Group's FedWatch tool, despite Powell's emphasis that no decision has been made yet.
China stocks fell on Wednesday due to the ripple effect of Powell's remarks.
The Hang Seng Tech index slipped 3.2%, with JD.com shedding 4.4% and Alibaba losing 3.2%.
👄Some comments and chatter:
"Yesterday the Fed opened the door to more interest rate increases and did not close it today. There's lots of uncertainty as to when the rate increase journey will end; even in a marathon you know it's over in 26.2 miles, but nobody knows where this finish line is, or if there is one more long hill," said David Carter, managing director at JPMorgan Private Bank in New York.
"We've seen some progress but at 5.5% inflation remains well above the Fed 2% target, and as a result we've made clear we still have work to do," said Thomas Barkin, Fed Bank of Richmond President.
🛢Oil: On Wednesday, oil dropped by around 1% as investors were worried that the potential more aggressive US interest rate hikes would harm economic expansion and reduce the oil demand.  With this, US crude lost 1.2% to US$76.66, and Brent settled up 0.8% to US$82.66 per barrel.
👛Bitcoin: At the time of writing, Bitcoin is down 0.89% at US$21,998.70.
🔍Nord Stream investigation continues: Last September, two gas pipelines (the Nord Stream 1 and 2 from Russia to Europe) were damaged in explosions, and it's still unclear who's responsible. A New York Times report from Tuesday, using anonymous US intelligence officials as sources, suggests that a pro-Ukrainian group is at fault. But Ukraine denies involvement in the attacks.
📄UK immigration: Recently, the UK proposed a new immigration policy making it so that undocumented people arriving on small boats would be detained, deported and banned from coming back. It's being criticized by the UN and other international organizations. On Tuesday, the UN Refugee Agency said it breached the 1951 Refugee Convention giving those seeking refuge from persecution the right not to be sent back into harm's way.
💣Bakhmut update: The Ukrainian stronghold city of Bakhmut has seen intense fighting between Russia and Ukraine. On Wednesday, NATO Secretary-General Jens Stoltenberg said it could fall within days, and this loss wouldn't be a turning point but a reminder that Russia shouldn't be underestimated.
📢Georgia's protests: Georgia's government has drafted a law that has been criticized for limiting civil liberties and press freedom. The so-called "foreign agent bill" requires non-governmental and media organizations that get over 20% of their funding internationally to be labeled "foreign agents" or face fines and possible imprisonment. Since Monday, thousands of protestors have been gathering in the capital Tbilisi to protest this bill, clashing with police forces.
🌀Cyclone Freddy in Mozambique: Cyclone Freddy has been spinning over the Indian Ocean for 32 days and already hit southeastern Africa in February, causing destruction and death. It's now the longest-running recorded storm, beating Hurricane John's 31 days in 1994. It hit Madagascar for a second time Monday and is about to hit Mozambique again, too.
👶Kim Jong Un's children: Info about North Korean leader Kim Jong Un's private life is kept pretty secret. We know he has a daughter named Ju Ae, who first appeared in state media last November and has since gone to several events with her father. But on Tuesday, South Korea's top intelligence agency confirmed that Kim has three children. The oldest is a boy, but Ju Ae is the only one who's been seen publicly.
👉China/US tensions: The US and China aren't closer to easing tensions as China strengthens relations with Russia. And China has opposed the US blocking its access to technology. This week, Xi Jinping accused the US of trying to isolate and slow down development in China, calling it "suppression."
🏦Silvergate is done-zo: Silvergate Capital Corp, which was heavily involved in the crypto sector, is the latest victim in the crypto contagion spinning off the back of FTX's epic collapse. The bank has announced plans to liquidate and shut down.
👟Adidas struggles post-Yeezy: Adidas dumped Kanye West (Ye) last year after he publicly made anti-semitic statements. But they still have a ton of Yeezy stuff to offload. Adidas reported a US$540 million loss in the fourth quarter because of the Yeezy debacle, higher supply costs and slow sales in China.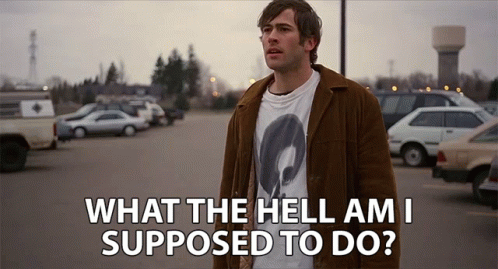 💻DuckDuckGo's AI chatbot: On Wednesday, DuckDuckGo (a smaller search engine known for protecting user privacy and not personalizing results) launched a beta version of its own chatbot. Called "DuckAssist," this free tool snags info from Wikipedia and similar sources to answer questions from users.
🐝Buzzzzzzing for a puzzzzle: Bees could smarter than we think. New research from a study led by Queen Mary University of London strongly suggests that bees learn from each other in ways that affect their behavior. In experiments, researchers designed a puzzle box and had different bees observe as others tried to solve the puzzle. When it was the observer bees' turn, they mainly chose to do as they'd seen from the demonstrator bees before them.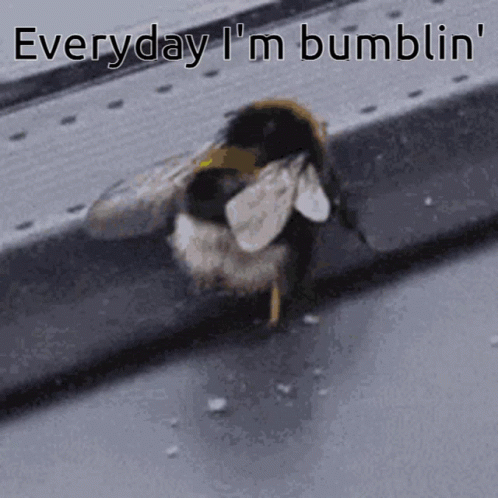 🏀We're not crying; you're crying: US basketball team LA Lakers is considered one of the best, and it was devastated when star player Kobe Bryant was unexpectedly killed in a helicopter accident in 2020. On Tuesday night, Bryant's close teammate, Pau Gasol, got the ultimate tribute when he became the 12th Laker to have his jersey retired – and they put it right next to Kobe's. A host of former Lakers attended the game, and Bryant's widow opened the halftime tribute.
Written and put together by Joey Fung, Vanessa Wolosz, Shebby Farooq and Christine Dulion