WORLD
From Credit Suisse expanding in China to different research on Alzheimer's disease – Here's your March 10 news briefing
Swiss bank Credit Suisse decided to focus on wealth management in Asia.
To start off, we're looking into:
Credit Suisse is making moves in China
The backstory: Swiss bank Credit Suisse decided to focus on wealth management in Asia with a major reorganization by former CEO Tidjane Thiam in 2015. But, the European lender has been struggling with a series of scandals that led to huge losses and a review of its banking practices. This resulted in job cuts and a reduction in its China workforce.
More recently: Last year, Credit Suisse faced delays in obtaining regulatory approvals for some of its China operations following the departure of senior management personnel. But, after experiencing gnarly global wealth management outflows of 92.7 billion Swiss francs (US$98.29 billion) in the fourth quarter last year, Credit Suisse is ready to make a splash in the massive 27 trillion yuan market (around US$3.9 trillion.)
The development: According to an internal memo, the bank is gearing up to launch its wealth management business in China by the first half of this year. Credit Suisse added an investment consultancy license to its arsenal, which gives the firm the power to create and distribute equity research products onshore and offer investment advice to clients. Plus, it got the green light to serve clients all over China with approvals for proprietary trading and an expansion of its brokerage license.
The world's first 3D-printed rocket
The backstory: Relativity Space is a California-based rocket startup causing quite a stir in the industry. While other companies focus on reusable rockets, Relativity Space built a rocket using 3D printing to cut manufacturing costs. In fact, a whopping 85% of its Terran 1 rocket was created using a 3D printer.
The founders of Relativity Space, Tim Ellis and Jordan Noone, previously worked at Jeff Bezos's spaceflight company Blue Origin. And get this – the company has secured around US$1.65 billion worth of launch contracts for its rockets. It hopes its 3D-printed boosters will offer a cheaper option to launch small commercial satellites into space.
The development: Relativity Space was set to launch its 3D-printed Terran 1 rocket test flight mission, nicknamed "Good Luck, Have Fun," to evaluate its performance in low-Earth orbit on Wednesday. This launch was a significant milestone for the space industry since Terran 1 is the first rocket primarily built via 3D printing. But, the launch was canceled with just over a minute to liftoff. It's unclear why, but there were some issues during the launch with the temperature of the rocket's fuel. The company has yet to announce a new launch date.
Over 2 million tons of microplastics are in the ocean
The backstory: We've known plastic can hurt the environment for decades. One major issue is that it doesn't organically break down; it's not biodegradable. Most plastics break down into smaller pieces, eventually becoming micro and nanoplastics. These tiny particles are bad for the environment and animal health. They can end up in our bodies, too – showing up in our blood, guts, lungs, placentas and even a baby's first poop.
Researchers have been saying that international plastic policies won't work without specific, measurable targets. They want companies that produce plastic to be held accountable all over the world.
The development: A new study published Wednesday dropped a plastic bomb on the world. According to research by Marcus Eriksen of the 5 Gyres Institute and researchers from other organizations and universities, over 170 trillion tiny plastic particles (2 million tons) are on the ocean's surface. And a lot of it is from after 2004.
This is based on data from 12,000 samples from oceans all over the world collected between 1979 and 2019. Using a computer model, researchers estimated the number of plastic items in the global ocean. They tested that model using concentrations from their samples, showing a rapid and unprecedented increase in ocean plastics since 2005. These scientists are saying that plastic production needs to be cut, and cleanup won't help if plastics continue to be pumped out like they are now.
To end, we'll look into:
Treating Alzheimer's
Researchers and scientists have been looking to solve Alzheimer's for… ever, basically. The issue is that scientists don't know the exact cause of it, but they do have a few different ideas.
This disease and other types of dementia affect 1 in 14 people over 65 and 1 in 6 people over 80, according to the UK's National Health Service. Doctors think Alzheimer's could be caused by an irregular buildup of proteins in and around brain cells. One of these proteins is called amyloid, and it creates plaques around brain cells. The other protein is called tau, which forms tangles within brain cells. But, it's not clear what causes these proteins to build up in the first place.
Recently, pharmaceutical company Eli Lilly made headlines when its Alzheimer's treatment, solanezumab, failed to treat the disease in its early stages for people who haven't yet shown symptoms. The company ended the development of the drug, which was meant to stop or slow down buildup of the brain plaque associated with Alzheimer's.
"These data suggest that we may need to be more aggressive with amyloid removal even at this very early stage of disease," said Dr. Reisa Sperling, a neurologist at Brigham and Women's Hospital and the director of Eli Lilly's solanezumab study.
In other Alzheimer's treatment strategies, experimental therapies target the immune system. This is because scientists are starting to see that immune processes could be key in driving protein buildup that leads to this disease. Many of these treatments are aimed at microglia, the brain's immune cells, which can injure brain tissue depending on when and how they're activated.
Even though there's a lot of potential and so much research being conducted at the moment, there's no long-term cure for the disease yet. Many different things are associated with this disease, from insulin resistance to hormones to diet to mitochondria activity.
According to the Alzheimer's Association, "Researchers believe that future treatments will involve a combination of medications or devices aimed at several targets, along with risk reduction strategies similar to current treatments for many cancers and AIDS."
In other news ...
📉Stocks: MSCI's global gauge of stocks is down 0.01% at 2690.93 at the time of writing.
Dow Jones slid 1.66% to 32,254.86.
Nasdaq Composite shed 2.05% to 11,338.35.
S&P 500 dropped 1.85% to 3,918.32.
Hang Seng Index lost 0.63% to 19,925.74.
🧠Some quick factors to bear in mind:
US stocks had a rough day on Thursday. Banks and financial stocks were hit hard as investors braced themselves for Friday's jobs report.
The S&P financial sector had its worst day since June 2020. Bank of America and Wells Fargo dived over 6% each. Silvergate also saw its shares dip over 40% with news of its pending closure.
Weekly jobless claims ended higher than expected, meaning the labor market could be cooling off.
China stocks also fell on Thursday as investors also worried about the upcoming US jobs report, which could nudge the Fed to increase interest rates.
In February, China's inflation rate slowed down a bit, and the consumer price index only grew by 1% yearly, the slowest growth rate since February 2022, indicating a bit of a slowdown in the economy.
Finally, the Hang Seng Index didn't have a great day either, failing to hold the 20,000-point level. In particular, Hong Kong's most heavily traded company, Tencent, lost almost 3%, while Alibaba and Meituan both lost more than 1%.
👄Some comments and chatter:
"Investors are positioning cautiously ahead of tomorrow's payrolls report. A strong jobs report could be perceived by investors that the economy is still strong and the Fed needs to be more aggressive," said Tom Hainlin, national investment strategist at US Bank Wealth Management.
"We don't see it as solid evidence of weak domestic consumption. The soft CPI print could be a compounded result of the [post-Chinese New Year] seasonality, deep pork downcycle and fading of the initial reopening impulses," said chief China economist Xiangrong Yu, referring to China's consumer price index.
🛢Oil: Oil prices dropped on Thursday to reach their lowest point in two weeks, with worries about the Fed's interest rate hikes leading to a recession, which would mean less oil demand in the future. With this, US crude lost 1.23% to US$75.72, and Brent fell 1.29% to US$81.59 per barrel.
👛Bitcoin: At the time of writing, Bitcoin is down 6.21% at US$20,351.50.
💣Major missile attacks on Ukraine: Lately, news from Russia and Ukraine has been on the fighting in Bakhmut. But Russia just launched its largest air offensive in weeks, hitting different areas in Ukraine with 81 missiles, including its newest hypersonic missiles. Russia says this attack campaign is in response to last week's attack by a pro-Ukrainian armed group in the Bryansk region of Russia.
📄Georgia scraps foreign agent bill: Yesterday, we covered Georgia's foreign agent bill and the following national controversy. After mass protests involving thousands of demonstrators, the ruling party withdrew the bill. But more demonstrations are still expected.
🌾Ukraine grain deal: Last year, Russia and Ukraine signed a deal to make it possible for both countries to export grain during the war, avoiding a global food crisis. Ukraine wants to renew that deal, but Russia says it will be "quite complicated" to continue this deal, which expires on March 18.
✈Chile airport heist: On Wednesday morning at the Arturo Merino Benitez International Airport in Chile, at least 10 robbers tried to steal US$32.5 million in cash from airport workers moving the money off a plane. The heist resulted in a shootout, which left one of the robbers and a member of airport security dead.
🤝S. Korea's Yoon to visit Japan: South Korea's president hasn't visited Japan in 12 years as the two countries still struggle with Japan's history of occupying Korea. Recently, South Korea came up with a new proposal for compensating the victims of Japanese forced labor. On Thursday, South Korean President Yoon Suk Yeol's office announced he and his wife would travel to Japan on Japan's invitation.
🚓Taiwan gang crackdown: The Taiwanese government has had trouble with gangs for years. Recently, big parties thrown by these gangs have sparked a crackdown on their illegal activity, with viral videos of the events bringing them more attention from officials. Taiwan's National Police Agency said on Wednesday that the gangs "have held a series of spring banquets at hotels to network, and used sports cars and attractive women to welcome guests."
⌚Luxury watch investments: If you've ever wondered about the value of buying a fancy, expensive watch other than the bling on your wrist, you aren't alone. But it turns out these pieces can be solid investments. Prices for Rolex, Patek Philippe and Audemars Piguet watches appreciated by an average of 20% a year since mid-2018, vastly outperforming the S&P 500, which averaged around 8%.
🤑K-pop obsession: A Filipino teen was featured on a show where viewers learned she had stolen around US$36,000 from her grandmother to buy K-pop collector's items from groups like BTS and Blackpink. Of course, the program scanned across her items (and gave prices) while showing the collection. But now, K-pop merch collectors are upset, saying the show put the community at risk of robbery by hyping the value of these items.
😲It costs how much?: A pair running the Tung Yan Medicine Company in the Tsim Sha Tsui neigborhood of Hong Kong was busted for price gouging. One of their products, American ginseng, was misleadingly labeled, so they could overcharge customers around 16 times more than the expected price. Hong Kong customs performed a sting catching them in the act. They were detained and questioned, then released on bail pending further investigation.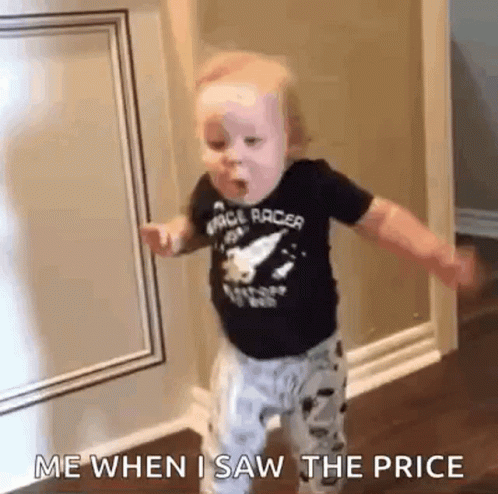 🎵Spotify launches new feed: Spotify is changing its interface to include new vertical video feeds and a built-in pre-save button. Everything will be video-oriented, as users will be shown visual and audio previews of playlists, albums, podcast episodes and audiobooks through an endless scroll of vertical video. It seems like a direct nod to popular video-sharing app TikTok.
😎These scientists love John Wick: Some scientists in Germany discovered bacterial compounds that are extremely deadly to fungi that harm both plants and humans. Naturally, the bacteria reminded them of the badassness of Keanu Reeve's character in the "John Wick" franchise, so they named them "keanumycins." Whatever happens, that fungi better stay away from their dog.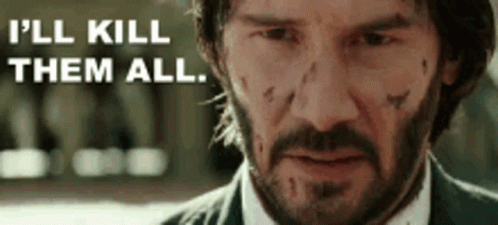 👩👩International Women of Courage Awards: On Wednesday, US first lady Jill Biden and Secretary of State Antony Blinken hosted the 17th annual International Women of Courage Awards. For the first time, the ceremony took place at the White House. Eleven global women leaders were honored who had shown "exceptional courage, strength and leadership in advocating for peace, justice, human rights, gender equity and equality, often at great personal risk and sacrifice."
Written and put together by Joey Fung, Vanessa Wolosz, Shebby Farooq and Christine Dulion