WORLD
What happened at this year's Oscars?
This year's Oscars was historic in a lot of ways.
This year's Oscars was historic in a lot of ways.
We can't talk about the Oscars without giving it up for one movie in particular. It was truly the night for "Everything Everywhere All at Once," which won many awards in major categories. Written and directed by Daniel Kwan and Daniel Scheinert (aka 'The Daniels"), EEAAO completely dominated the Oscars, picking up seven awards, including best picture, best director, best original screenplay, best lead actress, best supporting actress, best supporting actor and best editing. It's the most-awarded best-picture winner since 2008's "Slumdog Millionaire."
Michelle Yeoh is the first Asian actress to win the award for best actress. During her acceptance speech, she said: "For all the little boys and girls who look like me watching tonight, this is a beacon of hope and possibilities. This is proof that ... dream big, and dreams do come true. And ladies, don't let anybody tell you you are ever past your prime. Never give up." It's Michelle Yeoh's world; we're just living in it.
The best actor award went to Brendan Fraser for his role in "The Whale." This is his first Oscar. With Michelle Yeoh, Ke Huy Kwan (Waymond in EEAAO) and Brendan Fraser all winning major awards, this Oscars was truly a comeback story. "I'm grateful to Darren Aronofsky for throwing me a creative lifeline," Fraser said in his acceptance speech, "and hauling me aboard the good ship 'The Whale.'"
Of course, there were also a few snubs. Best picture nominees Elvis, The Fabelmans, Banshees of Inisherin and TÁR all went home Oscar-less. For the best supporting actress category, many thought Angela Bassett's performance in "Black Panther: Wakanda Forever" would win, but, instead, the award went to Jamie Lee Curtis in EEAAO. Many viewers pointed out Basset's reaction as Curtis was announced the winner, noting she looked pretty unhappy.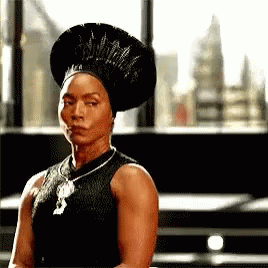 When it comes to the other awards for the night: "Guillermo del Toro's Pinocchio" won best animated feature; "Navalny" won for best documentary; costume designer Ruth E. Carter became the first Black woman to win two Oscars, this time for "Black Panther: Wakanda Forever;" Sarah Polley won best adapted screenplay for "Women Talking;" and "All Quiet on the Western Front" won for best international feature, best production design, best original score and best cinematography.