WORLD
From SVB's CEO selling off shares to supernaturally smacking people in Hong Kong – Here's your March 15 news briefing
Over the weekend, Silicon Valley Bank tanked and was taken over by the FDIC.
To start off, we're looking into:
SVB CEO's share sell-off
The backstory: Over the weekend, Silicon Valley Bank tanked and was taken over by the FDIC. But one other thing popped up in relation – SVB's CEO sold a hefty chunk of shares less than two weeks before the bank failed.
The development: It turns out that CEO Greg Becker sold around US$3.6 million of SVB stock in late February under an executive trading plan – just about two weeks before SVB's epic fallout. That same day, Becker acquired the same number of shares using stock options at a lower price.
It's not illegal for CEOs to offload shares in their company. But, there are rules in place (via executive trading plans) to prevent insider trading. He filed the plan in January, so the timing may be coincidental. But, it has gotten some people's attention, with some saying it would be problematic if Becker knew about the bank's capital raise announcement before filing for the sale. Others even say he should return the money to be given to depositors.
Are social media giants turning a blind eye?
The backstory: In 2022, over 80 cases were brought together in a federal court in California against social media giants – primarily naming Meta and Instagram. These cases were on behalf of young people saying these social media sites were the cause of their anxiety, depression and eating disorders and that they even contributed to some suicides. These cases are still pending.
The development: But here's where it gets even crazier – an unredacted version of the court filing just revealed how much Meta and TikTok's parent company, ByteDance, allegedly knew about the dangerous effects their platforms had on minors. The filing says Meta CEO Zuckerberg was personally warned and that rather than take proactive measures to protect children on the app, Meta defunded its mental health team (which a Meta spokesperson has said isn't true). It also says ByteDance's internal docs showed the company knew young people are more prone to falling for dangerous social media challenges.
The social media giants may rely on a 1996 law that protects internet platforms from being liable for things users post. They also have their eye on an ongoing Supreme Court case over just how culpable these companies are for hosting harmful content.
China is fully reopening its borders
The backstory: China has had pandemic border restrictions in place for over three years. In 2022, China registered 115 million cross-border trips, but the 2019 pre-pandemic level was 670 million. COVID restrictions also kept almost everyone out of the country except for residents. But, over the past couple of months, there's been an improvement in COVID conditions in the country, with the national outbreak winding down significantly.
More recently: Last month, China declared victory over the virus after an outbreak following the end of the country's zero-COVID stance. Different major events hosted by China have also been set to resume, like the China Development Forum in Beijing, the Asian Games and the Shanghai Autoshow. In January, China started a soft border reopening, scrapping mandatory quarantine for international arrivals. Recently, China also approved outbound group tours for citizens, which has had positive results.
The development: Now, China is ready to reopen its borders completely. From Wednesday, all categories of visas can be issued again. Places that didn't require visas before the pandemic, like Hainan, will also resume visa-free entry. People with multi-year visas issued before the pandemic can use them if they haven't expired. But travelers do have to take a COVID test within 48 hours of departing for the country.
To end, we'll look into:
"Villain hitting" in Hong Kong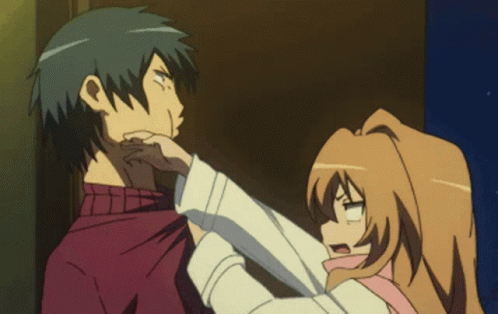 When things get bad, frustrating or upsetting, it feels really, really good just to hit something. And Hong Kong has that on lock.
In one of Hong Kong's busiest shopping districts, Causeway Bay, underneath the Canal Road flyover, there's a group of (mostly) elderly women known as "villain hitters" ready to exact revenge. They can be hired by anyone who comes their way to hit whoever they want … kind of.
The villain hitters, or sorcerers, have a stall where they hit a paper effigy with their shoe while cursing the "villain." It costs HK$50 (US$6) to hire them, and the process takes about five minutes. First, the effigy is beaten until it falls apart, and then, just for good measure, the sorcerers rub what's left with pork fat and burn it. Lastly, they'll do a chant for good fortune.
A 2014 survey by a local Hong Kong paper said the top targets of this kind of sorcery were colleagues, bosses and mistresses.
The patron looking to punish someone can write a name on the effigy or even bring a photo. But, the villain can really be anyone, from a political figure to an employer to an ex. It doesn't even have to be a specific person – it could represent negative people in your life, evil spirits or bad luck.
The ritual started a few centuries back when farmers would do it to drive away evil spirits. But, now, it's often used for pissed-off people looking to vent.  
"During the hitting, we ask the gods of heaven and earth to punish the villains, to make them less dominant," explains Wong Gat-lei, a third-generation villain hitter who's been at it for over 20 years. "People want to weaken others through villain hitting to achieve peace of mind. But it's more about achieving peace of mind by releasing your anger."
Right now, the popularity of the villain hitters is at a high because March is something like the villain-hitting season. Some people believe the best day for the ritual is "ging zat," as pronounced in Cantonese. This is a day on the Chinese lunar calendar that translates to the "awakening of insects." This year, that day fell on March 6. And, as Hong Kong moves away from COVID restrictions, crowds are forming around the sorcerers as they do their work.
In other news ...
📈Stocks: MSCI's global gauge of stocks is up 1.16% at 2674.36 at the time of writing.
Dow Jones rose 1.06% to 32,155.40.
Nasdaq Composite gained 2.14% to 11,428.15.
S&P 500 added 1.65% to 3,919.29.
Hang Seng Index fell 2.27% to 19,247.96.
🧠Some quick factors to bear in mind:
US stocks rallied on Tuesday as investors felt more confident that the risk contagion from Silicon Valley Bank's and Signature Bank's collapses is under control. All 11 major sectors in the S&P 500 stayed in the green, like healthcare and comms services.
The US Consumer Price Index (CPI) showed US prices grew 0.4% in February. That's a bit less than the 0.5% gain we saw in January. But prices still rose 6.0% over the year, which is pretty high.
After Silicon Valley Bank and Signature Bank collapsed, US bank stocks took a hit. On Tuesday, they made a bit of a comeback. But, HSBC took a hit of nearly 5% after buying SVB's UK arm for just £1 (US$1.22.)
China stocks had a bad day on Tuesday, along with other Asian markets, as traders were worried that the collapse of two US banks would spark a financial impact worldwide.
Shanghai-based chip maker SMIC surged around 7% with optimism that China will prioritize making its own tech products, especially since the Netherlands will restrict chip-making machine exports to China.
👄Some comments and chatter:
"The market is indecisive right now. It's completely undecided on which way we're supposed to go. At the end of yesterday it tried to price in what it thought CPI was gonna do and then CPI came in. It's like we're not sure what's good and what's bad anymore. And we're stuck in this purgatory," said Liz Young, head of investment strategy at SoFi.
"The CPI report although in line and not perfect did not scream that they have no choice but to raise. The Fed still has options, which is a good thing," said Jamie Cox, managing partner for Harris Financial Group in Richmond, Virginia.
🛢Oil: Oil prices took a major hit, dropping by over 4% and hitting a low point not seen in three months in response to a discouraging inflation report released in the US, plus the banks in the country that just went under. US crude fell 4.6%% to US$71.33, and Brent dropped 4.1% to US$77.45 per barrel.
👛Bitcoin: At the time of writing, Bitcoin up 2.16% to US$24,734.10.
👮‍♂️Cocaine submarine: On Sunday, Colombia's navy announced that it had found a submarine in the Pacific with two dead bodies and almost three tons of cocaine inside. That's US$87 million worth of cocaine. Two survivors were also found and given first aid because they weren't doing too well, probably from inhaling fumes after a fuel issue inside the sub.
🌀Cyclone Freddy continues to wreak havoc: It's been more than 35 days since Cyclone Freddy first formed. It's now the longest-lasting tropical cyclone ever recorded in the Southern Hemisphere. By Monday, the cyclone was responsible for 99 deaths in Malawi alone and caused damage in more than three countries.
⛽Biden approves Alaska drilling: During his 2020 presidential campaign, US President Joe Biden made promises to protect the environment and fight climate change once elected, especially noting that he would ban new oil and gas leases on public land. Now, despite the worries of environmental activist groups, Biden's administration has approved an oil drilling plan in Alaska. The Interior Department gave US energy giant ConocoPhillips permission to drill on three federally owned sites in the National Petroleum Reserve in Alaska's western Arctic. This is seen as a trade-off for banning offshore drilling in the Arctic and protecting Alaska's National Petroleum Reserve from development.
💬Xi to speak with both Putin and Zelenskiy: While China is still neutral in the Ukraine war, it's stayed friendly with Russia, buying oil from the country despite Western sanctions. Now, Xi is reportedly planning to travel to Russia to meet with Putin as soon as next week. But, Xi also plans to call Zelenskiy in what would be the first time they've spoken publicly since the Russian invasion.
🚔Attempts to arrest Imran Khan: Former PM of Pakistan Imran Khan has an arrest warrant for unlawfully selling state gifts while in office, but he maintains that he's innocent and the entire thing is politically motivated. But he also allegedly got "protective bail" from the court, meaning he can't really be arrested. When the police came to his house to arrest him on Tuesday, they were met by his supporters, who wouldn't let them get past. This led to a violent standoff between police and Khan supporters in front of his home, which is ongoing.
✈Russian jet downs US drone: A Russian fighter jet crashed into a US Air Force drone flying over the Black Sea, forcing it down. The US said the drone was doing routine operations in international airspace, calling the move by Russia "unsafe and unprofessional."
🚫Russia says it doesn't recognize the Hague: Reports have come out that the International Criminal Court (ICC) at the Hague in the Netherlands will be issuing its first arrest warrants against Russian individuals for war crimes in Ukraine. On Tuesday, Putin's spokesperson said that Russia doesn't recognize the authority of the Hague or its jurisdiction.
🎬Russia slams "Navalny" Oscar win:  At the Oscars on Sunday, "Navalny" won the award for best documentary. It's about Russian opposition leader Alexei Navalny's recovery after being almost fatally poisoned in Russia. But, in Russia, the documentary has been largely ignored, and so has its Oscar win. Many Russian outlets are saying the doc only won as an "anti-Russian gesture."
💻Chat GPT's successor: Sure, it seems like OpenAI's viral ChatGPT generative AI tool just recently debuted to much success. But, the company just announced its successor, called GPT-4, which it says is more accurate, creative and collaborative.
🍏Apple cutting costs: As with many tech companies facing financial struggles, Apple is aiming to cut costs where it can. An inside source has said the company plans to delay corporate bonuses in some divisions and limit hiring to help with its overhead.
📄More Meta layoffs: Last November, tech giant Meta laid off over 11,000 employees. Now, it plans to restructure even more, laying off 10,000 more workers and closing 5,000 jobs that are still open at the moment. This will take place over the coming months, not all at once.
📱TikTok might split: TikTok has been facing all sorts of national security worries from Western countries, and several countries have banned the app from government devices. This is all because they fear its parent company, ByteDance, might access data for the Chinese government. Now, reports are surfacing that TikTok might consider splitting up with ByteDance as a last resort to settle these fears.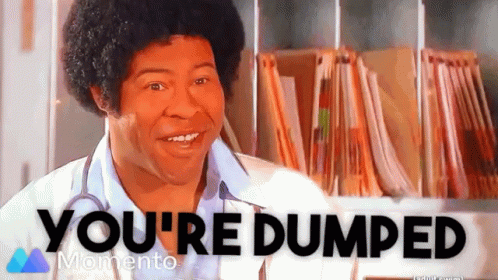 🤖Google pushes more AI: AI continues to dominate the tech conversation. Google just announced a whole campaign of new generative AI features that will be coming to its Workspace apps, including Google Docs, Gmail, Sheets and Slides. The features include new ways to work with text using AI in Google Docs, options to generate full emails in Gmail with just a few bullet points and the ability to produce AI media to help with presentations in Slides.
⛏Hidden ancient Roman coffin discovered: Archeologists in northern England found a lead coffin underground in a hidden cemetery. Inside were the remains of a Roman aristocrat who died at least 1,000 years ago. In the hidden cemetery, they also discovered the remains of more than 60 men, women and children who lived in the region over 1000 years ago.
🌊Prehistoric sea monster found: The origins of certain prehistoric sealife have escaped researchers for 190 years. But recently, scientists discovered the remains of the earliest known ichthyosaur on a remote Arctic island. This could change how scientists look at the timeframe of the Age of Dinosaurs.
🍚Yoon is set for yums: South Korean President Yoon Suk Yeol is soon to visit Japan, and local media reported that Tokyo plans to welcome him with one of his favorite noms – omurice, a fried rice omelet. Reportedly, Japan's PM Fumio Kishida will take Yoon to famous restaurant Rengatei, following a comment Yoon made about a Tokyo restaurant he had fond memories of.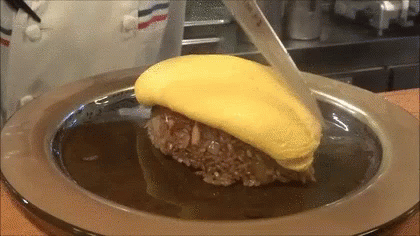 Written and put together by Joey Fung, Vanessa Wolosz, Shebby Farooq and Christine Dulion