WORLD
From Signature Bank's crypto ties to mining moon dust – Here's your March 16 news briefing
New York-based lender Signature Bank was founded in 2001 with a mission to be more business-friendly than the big banks, and it was crushing it.
To start off, we're looking into:
Signature Bank's crypto controversy
The backstory: New York-based lender Signature Bank was founded in 2001 with a mission to be more business-friendly than the big banks, and it was crushing it. It ventured into the crypto world in 2018, and by last September, about a quarter of it's deposits were from crypto.
More recently: This week, Silicon Valley Bank tanked, and Signature Bank followed soon after, being taken over by the FDIC.

The development: But it turns out that US prosecutors were already investigating the bank's links to cryptocurrency clients, even before the takeover. The focus was on whether the bank was doing enough to prevent money laundering by its clients. And to top it off, the SEC was also looking into the bank.
So far, there haven't been any allegations of wrongdoing against the bank or its staff, so it's unclear where the investigation will end up going. Now, the FDIC is on the lookout for a buyer to take over Signature Bank.
Polish abortion activist convicted
The backstory: Poland has some of the strictest abortion laws in Europe. While abortion was very accessible there for most of the 20th century, the procedure became heavily restricted in 1993, shortly after Poland left the USSR.
But, the laws only criminalize abortion providers, so self-managed abortions are still popular since they aren't prosecuted.
The development: Justyna Wydrzyńska co-founded Abortion Dream Team, which is a group that campaigns against abortion stigma. On its website, Abortion Dream Team said that she gave abortion pills to a pregnant woman named Ania, who suffered from domestic abuse from her husband. But, the authorities found out, and because she gave them to the woman, she effectively became a "provider."
Now, a Warsaw court convicted Wydrzyńska to eight months of community service for assisting with abortion. Wydrzyńska does plan on appealing the sentence.
The man behind 7-Eleven's global rise has died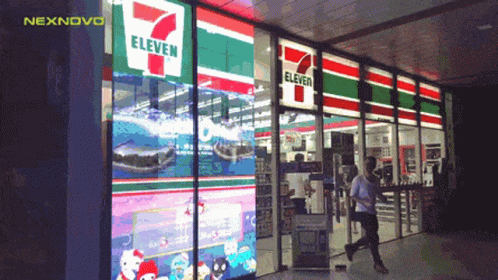 The backstory: Meet Masatoshi Ito, the mastermind behind 7-Eleven's global empire. This Japanese billionaire took the convenience store game to the next level, expanding it into a global reign that offers everything from snacks to medicine. He was one smart cookie, making strategic acquisitions and growing the company from the 70s to the 90s. He teamed up with Southland Corporation, which owned 7-Eleven, to open Japan's debut 7-Eleven in 1974. In 1990, he even snagged a controlling share of Southland Corporation.
The development: Ito passed away at the age of 98 last week, but his legacy lives on through more than 83,000 7-Eleven stores scattered around the world in a whopping 19 different countries and regions.
World-renowned management consultant Peter Drucker once called Ito "one of the world's outstanding entrepreneurs and business builders."
To end, we'll look into:
Moon dust as a climate solution?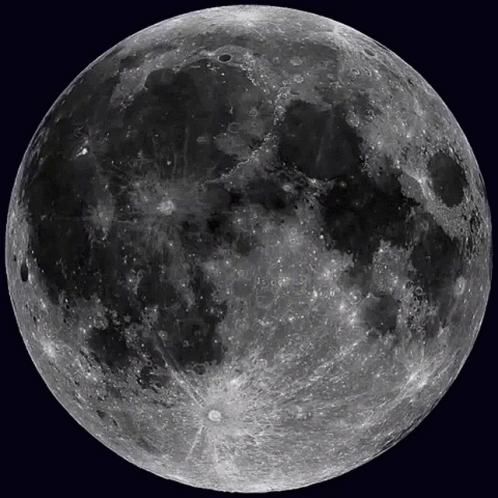 As the climate crisis becomes more and more pressing for us here on Earth, researchers are looking toward space for some answers. And they found some possible answers … on the moon.
Researchers have proposed in a new paper firing moon dust into space to deflect the sun's rays away from Earth so that the rays are diverted and won't heat up our planet. The process essentially creates a shield. The idea is that we'd mine the moon of millions of tons of dust and send it about 1 milFrom lion miles from Earth with a sort of gun. From there, those particles would somewhat block some of the incoming sunlight.
"First, it can be pretty efficient at deflecting sunlight, and second, it turns out that the most efficient grain size is the most plentiful on the moon's surface," said Benjamin Bromley, a co-author of the new paper and a theoretical astrophysicist at the University of Utah.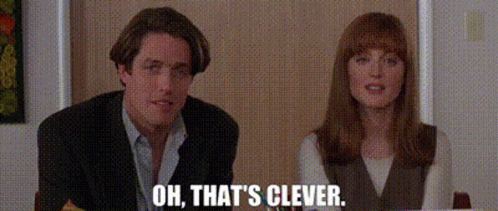 There are a few challenges with this concept, though. It would take a while (decades, even) to set up all the equipment and mechanisms necessary to mine, collect and ship moon dust to Earth for the project. At a bare minimum, we would also need moon bases, lunar mining infrastructure, a huge among of storage space, and a way to launch the dust into space.
This process would also require a lot of precision, and there would need to be more research into the potential side effects. Plus, sending the dust to create this "solar shield" requires, ironically, a whole lot of energy – more than what's used in over 20,000 Saturn V rocket launches. There are also no current laws or policies in place to regulate this type of geoengineering.
Is mining the moon like that even legal?
"There is a much simpler, safer and cheaper solution: Leave the fossil fuels in the ground and run the world on solar and wind power, of which there is enough to supply power for everyone," Alan Robock, a climate scientist at Rutgers University, said to The Washington Post.
In other news ...
📉Stocks: MSCI's global gauge of stocks is down 1.34% at 2638.46 at the time of writing.
Dow Jones fell 0.87% to 31,874.57.
Nasdaq Composite gained 0.05% to 11,434.05.
S&P 500 dropped 0.70% to 3,891.93.
Hang Seng Index rose 1.52% to ​​19,539.87.
🧠Some quick factors to bear in mind:
US stocks were mixed on Wednesday. The Nasdaq Composite stayed in the green, while the Dow Jones and S&P 500 closed lower.
Swiss bank Credit Suisse had a tough day as its largest investor announced it couldn't provide further financial assistance. This led to a massive 14% plunge in Credit Suisse's stocks, with global equities also taking a hit.
Some big US banks, including Citigroup, Wells Fargo and Goldman Sachs, also saw a drop in their shares following the news.
Data showed US retail sales fell by 0.4% in February. But January's numbers were adjusted upward to 3.2%.
China stocks rallied on Wednesday as investors digested the country's newest economic data.
China's economy had some positive signs, with industrial output rising by 2.4% and retail sales increasing by 3.5% during the year's first two months.
Some Chinese tech stocks were having a field day. Baidu, for example, saw a 3.6% surge before its upcoming launch of a bot similar to ChatGPT. NetEase climbed by 3.7%, JD.com boosted by 2.4%, and Meituan added 1%.
👄Some comments and chatter:
"We're seeing the bank turmoil that started in Silicon Valley, it's really spreading across the globe. The markets are realizing that you're seeing the banks are in trouble because a lot of their profitability models have been based on, for the most part, zero-interest rates," said Edward Moya, senior market analyst at Oanda.
"The real takeaway here for the Fed meeting is that while the inflation problem is not solved, does the Fed say they have more immediate problems. They will probably go with 25 basis points but I wouldn't be shocked to see them go flat," said Brad McMillan, chief investment officer for Commonwealth Financial Network in Waltham, Massachusetts.
🛢Oil: Oil prices took a huge hit, dropping by over US$5 per barrel and hitting a low that hasn't been seen in over a year. This was after Credit Suisse's chaos in the global markets, even though there was optimism about oil demand growth in China. With this, US crude lost 5.2% to US$67.61, and Brent fell 4.9% to US$73.69 per barrel.
👛Bitcoin: At the time of writing, Bitcoin is down 1.41% to US$24,412.80.
🚔Iran arrests poisoning suspects: With dozens of schoolgirl poisoning incidents happening since last November, Iranian authorities have been under international pressure to find who's to blame. Now, Iranian police say they have 110 suspects in custody who have connections to the poisonings.
👮‍♂️Efforts to arrest Imran Khan paused by the court: After days of his supporters blocking Pakistani officials from arresting Imran Khan at his house in Lahore, efforts to take him in have been put to an end. On Wednesday, the Lahore high court ordered police to halt their arrest attempts until the next day.
🌀Cyclone Freddy aftermath: Cyclone Freddy, which has been swirling around southeastern Africa for over a month now, has caused tons of damage and deaths, specifically in Malawi and Mozambique, which have been hit twice by the storm. On Wednesday, Malawi President Lazarus Chakwera called for international support as the death toll continues to rise. In Malawi alone, 225 people have died, and 707 people are injured by recent counts.
📄Finland, Turkey and NATO membership: It's been about a year since Finland and Sweden began the process of joining NATO, motivated by Russia's invasion of Ukraine. There have been a lot of challenges for both countries to join, including Turkey and Hungary dragging their feet on ratifying their entry. Turkey's president has now hinted the country may be ready to ratify Finland's entry apart from Sweden's.
💸US offers aid to Ethiopia: Last November, Ethiopia's government made a peace agreement with Tigray fighters, an issue that the US had been very vocal about, restricting some economic assistance to the country as the fighting continued. On Wednesday, US Secretary of State Antony Blinken met with Ethiopian leaders and announced US$331 million in new humanitarian assistance to Ethiopia, meant to strengthen ties between the two countries.
💻Russia preparing Ukraine cyber attack: A year since Russia first invaded Ukraine, its military activities have been getting more aggressive and intense, including adding new soldiers to the battlefield. Microsoft reported that Russian hackers could be building a wave of cyber attacks against Ukraine, like a "ransomware-style" threat to organizations linked to Ukraine's supply lines.
🏦Credit Suisse's Saudi backer is out: The Swiss-listed Credit Suisse bank isn't doing so well in the fallout after SVB's failure. On Wednesday, shares of Credit Suisse went to a new all-time low for the second day. A top Saudi investor denied it more cash because of regulatory restrictions.
👩‍🚀NASA's new spacesuits: It's time for us to retire spacesuits of the past because NASA has the latest space fashion. Axiom Space in Houston designed the suits astronauts will wear from the next Artemis mission forward. Black with orange and blue stripes, this is not your grandfather's spacewear.
📱Ryan Renolds Mint Mobile buy: Mint Mobile is a budget communications provider in the US. It offers some of the country's cheapest cell phone plans. It's also backed by our favorite sarcastic actor, Ryan Reynolds. Now, T-Mobile is buying the company for as much as US$1.35 billion to help boost its own prepaid plan business and expand its customer base.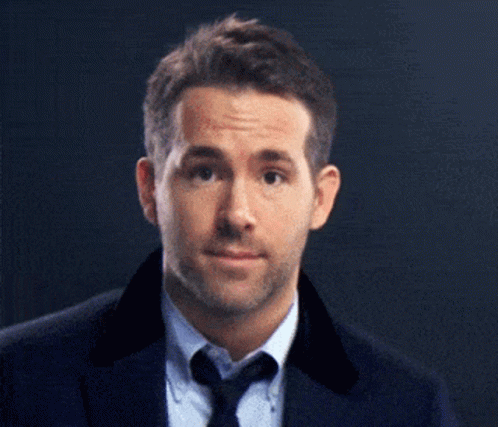 🦴China's dinosaur fossil discovery: In 1987, the fossils of the Mamenchisaurus sinocanadorum dinosaur were found in Xinjiang Uyghur Autonomous Region of northwest China. But, scientists only recently began reevaluating the full length of this giraffe-like dinosaur's neck. Now, this 160 million-year-old dinosaur could become known as the animal with the longest neck ever known.
👱‍♂️Puerto Rico breaks hair dyeing world record: Black in 2017, Puerto Rico's baseball team dyed all of their hair blonde ahead of the World Baseball Classic as a fun joke, which ended up leading to a dyeing fad in the US territory that basically ran it out of blonde hair dye and bleach. On Friday, Puerto Rico broke the Guinness World record for the most hair dyed, with 192 men dyeing their hair blonde to support its team, which is trying to win the World Baseball Classic.
🏎Your inflatable Porsche: Austrian artist Erwin Wurm (cool name, bro) is primarily a sculptor, and one of his projects called "Fat Car" involves a chubby Porsche. He takes one of these cars and plumps it up with styrofoam and fiberglass. European gallery Xavier Hufkens explains that Wurm is exploring "the link between power, wealth and body weight" while also criticizing society's value system, where ads want us to stay thin while consuming more and more.
😃JB on the up: Singer Justin Bieber was diagnosed last year with Ramsay Hunt syndrome, which is a viral attack that causes partial face paralysis. He had to pause his Justice World tour at the time to work on recovery. Now, he just updated the social media world with a new video that shows he's seeing some improvement with his facial mobility.
Written and put together by Joey Fung, Vanessa Wolosz, Shebby Farooq and Christine Dulion