WORLD
From saving Credit Suisse to plastic rocks and Drake's ridiculous ticket prices – Here's your March 17 news briefing
But the bank isn't just relying on loans to stay in the game.
To start off, we're looking into:
Credit Suisse gets some help
The backstory: Despite being around since 1856 and part of the exclusive "global systemically important banks" club, Swiss bank Credit Suisse has been losing money in the past two years – the worst it's seen since the 2008 financial crisis. Last week, things got even more chaotic when Silicon Valley Bank and Signature Bank in the US went under, causing some major anxiety in the global banking sector. Then, Credit Suisse's biggest investor, Saudi National Bank, hit a snag with some regulations and announced it could not provide any further financial aid. As a result, the bank had to seek help from the Swiss central bank.
The development: The firm just secured a massive loan of 50 billion Swiss francs (US$53.7 billion) from the Swiss National Bank.
But the bank isn't just relying on loans to stay in the game. It's also taking steps to manage its liabilities by repurchasing billions of dollars worth of its own debt. This includes both US dollar and euro bonds.
Chinese exile charged with fraud
The backstory: Guo Wengui is a Chinese businessman who fled China in 2014 and settled down in Manhattan. He made a name for himself by openly bashing the Chinese government and its policies. He was also accused of corruption crimes in China, which he has denied.
The development: Now, Guo is in hot water with the US government. He's been accused of running a scheme that scammed his online followers out of over US$1 billion. He's facing 11 criminal counts, including securities fraud, wire fraud and concealing money laundering.
Allegedly Guo promised his followers huge investment returns but instead used their money to live like a boss. We're talking a US$37 million yacht, a 50,000 square-foot mansion in New Jersey and even a US$3.5 million Ferrari for his son. Oh, and let's not forget the US$62,000 TV and two mattresses that cost US$36,000 each.
Another accomplice that lives in London and Hong Kong was also charged but is still at large.
Paris garbage strike
The backstory: In January, France's government announced that the general pension age would be raised from 62 to 64. Since then, there have been mass protests against this reform involving pretty much the entire nation. On January 19, a million people across the country took to the streets to protest the proposal. Even with the strikes being called again and again, President Emmanuel Macron and his government are still pushing for reform.
More recently: At this point, France's garbage collector union is refusing to pick up the trash. The pension age would be lifted for garbage collectors from 57 to 59. But, people in this job are generally not paid very well and have a high early mortality rate, according to Belgian stats. Paris's mayor, Anne Hidalgo, has already offered her "total, complete solidarity" with the strikers and won't requisition them. Transport, energy and ports have also been crippled by labor action because of the proposed pension reform.
The development: Over 7,000 tons of trash are already lining Paris's streets. The strike has affected both the Left Bank palace, which houses the Senate, and the Elysee Palace street, where waste from the presidential residence goes. It's reported that half of the city's districts, which council worker collectors cover, are dealing with trash issues. But, Interior Minister Gérald Darmanin announced on Tuesday that he'd force garbage collectors back to work. And Macron invoked a special constitutional power to get the controversial pension bill through parliament without a full vote on Thursday.
To end, we'll look into:
Destroying the International Space Station
The International Space Station (ISS) is a joint project between five international space agencies based in the US, Russia, Japan, Europe and Canada built in 1998. And the whole purpose of it is to understand life in space better.
It took over a decade for the ISS to be liveable long-term. Since then, it's been continuously operated in space by an always interchanging crew of astronauts who use the station for scientific research. That means that since 2000, there's always been someone inside the station.
Initially, the ISS only had an expected lifespan of 15 years; we're well past that point now, with NASA extending that to 30 years instead (to 2028).
Now, NASA is working on a plan to retire the ISS by 2030. This news came with NASA's proposed 2024 budget. On Monday, NASA officials announced that the agency wants to use about US$180 million to "initiate development" of its space tug plan.
What does the plan entail? Well, NASA is talking about a "space tug" to deorbit the station. This means that NASA wants to bring the ISS out of orbit and into Earth's atmosphere to burn away upon re-entry. The remains would end up at "Point Nemo" – the location of the ocean that is the farthest place from land – to be burned and destroyed.
And that's just how much the very beginning stages will cost. For the whole plan, "a cost estimate we had was a little short of about US$1 billion," said NASA's human spaceflight chief Kathy Lueders.
NASA also toyed with the idea of using Russian space equipment to complete the tug, which might still be an option. "But we're also developing this US capability as a way to have redundancy and be able to better aid the targeting of the vehicle and the safe return of the vehicle," Lueders also said.
Why is NASA retiring the ISS now, though? Well, according to the 'Budget of the US Government' document, "The International Space Station will need to be safely deorbited at the end of its operational life as the United States transitions to lower-cost commercial space stations."
In other news ...
📈Stocks: MSCI's global gauge of stocks is up 1.5% at 2677.99 at the time of writing.
Dow Jones gained 1.17% to 32,246.55.
Nasdaq Composite rose 2.48% to 11,717.28.
S&P 500 advanced 1.76% to 3,960.28.
Hang Seng Index lost 1.72% to 19,203.91.
🧠Some quick factors to bear in mind:
US stocks rallied on Thursday as the Swiss National Bank supported Credit Suisse, easing concerns about a global banking crisis. Credit Suisse's shares climbed around 20% after the Swiss National Bank promised it around US$54 billion to make sure there was enough short-term liquidity for the firm.
And First Republic Bank's shares went up nearly 10% because banks were reportedly in talks to put billions of dollars into it.
Jobless claims data saw the largest drop since July, with 192,000 claims for the latest week. This was lower than the forecast of 205,000.
Big techs like Amazon and Alphabet gained around 4% as investors prepared for next week's Fed policy meeting. The ECB delivered half a point hike on Thursday.
China stocks tumbled over concerns about Credit Suisse's shares plunging, stoking fears of a global financial crisis.
Baidu lost US$4 billion in value after a demo of its own ChatGPT disappointed.
Banking stocks also struggled, with Standard Chartered down 5.4%, HSBC Holdings down 2.4% and BOC Hong Kong down 3.9%.
👄Some comments and chatter:
"That the market is reacting relatively positively to the fact that we are applying some guardrails here shouldn't necessarily be a catalyst for markets to move much higher. There is still some vulnerability here to a correction because we don't know how this continues to evolve," said Meera Pandit, JPMorgan Asset Management global market strategist to Bloomberg TV.
"If you take a look at global central bank rate expectations, it seems we're nearing the end. The effects of these rate hikes are becoming destructive for the economy," said Edward Moya, senior market analyst at data and analytics firm OANDA.
🛢Oil: After a rough three-day slide, oil prices bounced back on Thursday, gaining a 1% boost after reports that Saudi Arabia and Russia met to chat about making the market more stable. With this, US crude rose 1.1% to US$68.35, and Brent gained 1% to US$74.70 per barrel.
👛Bitcoin: At the time of writing, Bitcoin is up 2.41% to US$24,962.00.
✈Poland to give Ukraine fighter jets: Ukraine has recently requested fighter jets from NATO countries, but the bloc hasn't handed over any just yet. On Thursday, Polish President Andrzej Duda announced that the country would give Ukraine between 11 and 19 MiG-29s, becoming the first NATO country to provide Ukraine with warplanes.
📱UK bans TikTok on government phones: More and more countries are becoming worried about security concerns associated with the TikTok social media platform, which a Chinese firm owns. The EU, the US and other countries have banned the app from government phones, and now the UK is following suit.
🔍Libyan missing uranium found: Earlier this week, the International Atomic Energy Agency reported that uranium ore was missing from a site in Libya. Now, armed forces in eastern Libya are saying that they've found over two and a half tons of uranium ore near the Chad border. The IAEA is working to verify this news.
🤝Japan and S Korea mend ties: After years of tensions brought on by disagreements over how to handle compensation and reconciliation after Japan's colonization and forced labor practices in South Korea, Korean President Yoon Suk Yeol's administration proposed a solution. With this, victims of Japanese forced labor in Korea will be compensated via a fund set up by the Korean government. Now, Yoon is on a visit to Japan, and the leaders promised to fully resume ties.
📄UN-backed Russian war crime inquiry: During Russia's war in Ukraine, the international community accused it of committing war crimes many times. On Thursday, a UN-backed inquiry released a report that said Russia has committed war crimes and possible crimes against humanity. These include attacks against civilians, such as systematic torture and killing in occupied regions.
🔎Missing radioactive cylinder in Thailand: There's a metal cylinder with radioactive stuff inside which went missing from a power plant in Thailand. It was discovered MIA last Friday from a piece of machinery at a steam power plant. On Wednesday, authorities expanded their search for the cylinder.
📞Rare call between China and Ukraine: Even though China has stayed neutral in the war in Ukraine, it proposed a peace plan and has remained friendly with Russia. On Thursday, China's foreign minister Qin Gang spoke with Ukraine's foreign minister Dmytro Kuleba on the phone in a rare conversation. During the discussion, Qin told Kuleba that China fears the conflict will get out of control and urged peace talks.
🕶Google Glass discontinued: Google Glass, the company's AR glasses project, was launched in 2013. The craze didn't last too long, and you probably haven't really heard about the wearable glasses/computer in like … years. That's because it already got rid of it for the general public and has solely focused on industry use with its Enterprise Edition. Now, Google is officially killing the whole line off, discontinuing the Enterprise Edition to cut costs.
⚽FIFA Women's World Cup prize money: The Women's World Cup has been steeped in controversy for years over the pay rate and prize money for participants. This year, FIFA is raising the prize money for the summer competition in Australia and New Zealand by 300% to US$110 million. But that's still just about a third of what men are getting.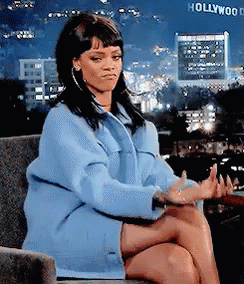 🌋An active volcano on Venus: Venus used to have tons of volcanic activity, but scientists haven't found evidence of any recently – until now. Based on data sent home by ASA's Magellan spacecraft in the early 1990s, scientists say there have been changes to a volcanic vent on Venus. Now, they suspect the planet sees volcanic eruptions a few times a year.
🏝Plastic rocks found on Brazil island: On Brazil's volcanic Trindade Island, melted plastic has become meshed with rocks and other sediment, which researchers say shows the growing human influence over Earth's geological cycles. Most of this plastic comes from fishing net pollution. The island is a protected green turtle conservation spot, so this is also bad for local wildlife.
⌚Chinese emperor's Patek: The last emperor of China's Qing dynasty apparently owned a Patek Philippe, which he wore while he was a captive for five years by the Soviets in Siberia. It's guessed that he got the watch sometime between 1934 and 1945. But even without all this history, the watch is super rare. Of the eight models made, only three have the same details as the emperor's. Now, the watch is up for auction later this year. The collection will debut at Philips Hong Kong from March 18-31.
🤑Honestly, nevermind: The pre-sale for Drake and 21 Savage's It's All a Blur tour has kicked off, and fans are dragging the ticket prices online with hilarious memes. Some tickets were coming up at around US$1000, with even seats in the nosebleed sections costing between US$700-900.
Written and put together by Joey Fung, Vanessa Wolosz, Shebby Farooq and Christine Dulion